Joined

Dec 14, 2002
Messages

50,253
Location
We still nurse our baby after over a year - Im not rushing to wean, and nursing is a very healthy and nutritious way to go. I know the immune system is in good shape, and we provide wholesome foods, including lots of fruits and vegetables. Ours eats fruits, veggies and other diverse foods way better than any other babies Ive seen in our group of friends. Even our sitter complements. But as solid foods are taken more and more, nursing has become a wake up and bedtime thing only. The rest of the day its all real food. And some milk. My wife and I aren't big milk drinkers, never have been. And there's lots bad about consuming milk, even though neither of us are lactose intolerant. We do, however keep milk on hand because for years we have made our own yogurt... And we provide milk alongside water to be consumed by our baby. We have been buying organic milk. Since we had a costco membership, we have been buying the fairly expensive Kirkland milk, because it claims to have 50mg of DHA & EPA omega 3 per serving. The half gallons of organic milk at our local supermarket (Shop rite) also make the same claim...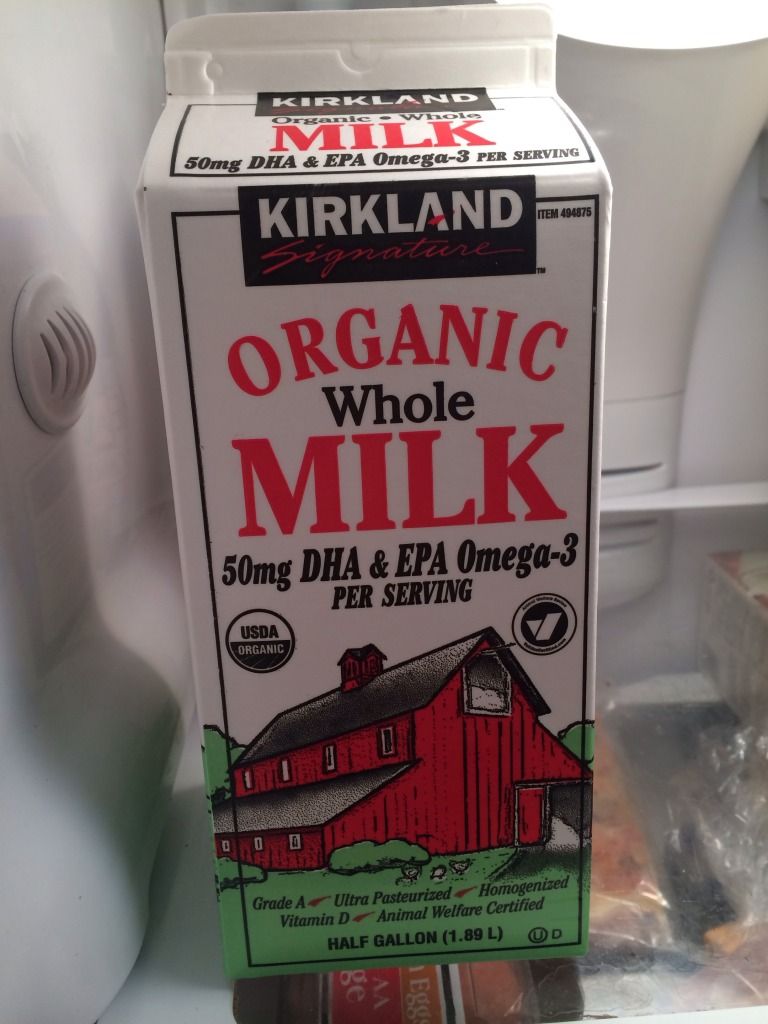 However tonight I was at the shop rite to get a few groceries, and saw that the new half gallons of milk do not state that they have the 50 mg of DHA and EPA. Now, Wegmans organic milk is far cheaper... Around $5.19/gal as opposed to $3.99/half for the Shoprite and Costco stuff. But it states nothing about DHA, EPA, omega-3, etc. So, are there different "grades" of organic milk? Are some more nutritious? Ive been buying based upon the labels, and since yogurt is our primary breakfast food, and our child drinks milk during the day, I don't mind spending more for a higher quality and more nutritious product. But does anyone know about this? I plan to contact Wegmans and Shop Rite about this and see what they say... I know also that the dairy industry is playing lots of games, including aspects of sweeteners into milk, etc.
Quote:
Four years ago, the International Dairy Foods Association and National Milk Producers Federation, which lobby on behalf of the industry, petitioned the Food and Drug Administration to change the official definition – the so-called "standard of identity" – of milk. And not just milk. In all, the industry wants to change the definition of 18 dairy products, including yogurt, sour cream and half and half, to allow it to add artificial sweeteners – without including any prominent label for consumers.
http://www.doctoroz.com/videos/artificial-sweeteners-milk
So I don't care to be caught in their games and lies. We do have local dairies that deliver milk in glass bottles, and do exchanges at local supermarkets. We also have a much closer whole foods coming soon. There are lots of options... Trying to learn more. I haven't peer-reviewed his claims, but info like this is all over, which is why its important:
Quote:
Most recently, two new studies have confirmed that boosting your child's intake of DHA as an infant and into the school-age years may be a simple way to generate measurable improvements in their brain function.
http://articles.mercola.com/sites/articles/archive/2013/08/19/omega-3-fat-dha.aspx
What do you know???