Joined

Feb 1, 2006
Messages

3,833
Location
Originally Posted By: Quattro Pete
Originally Posted By: Takechan
The Castrol EDGE 5W-30 I purchased for my BMW is VW 504 00/ 507 00 approved. I bought it from German so I don't know if it's different in the US.
Yes, unfortunately the US Edge is quite a bit different and doesn't meet any of the European engine specs.
Well, it meets ACEA A5, which is a European engine spec, last time I checked.
http://www.lubrizol.com/EuropeanEngineOils/RelativePerformanceToolIntro.html
Originally Posted By: BobFout
This is what the owner's manual says: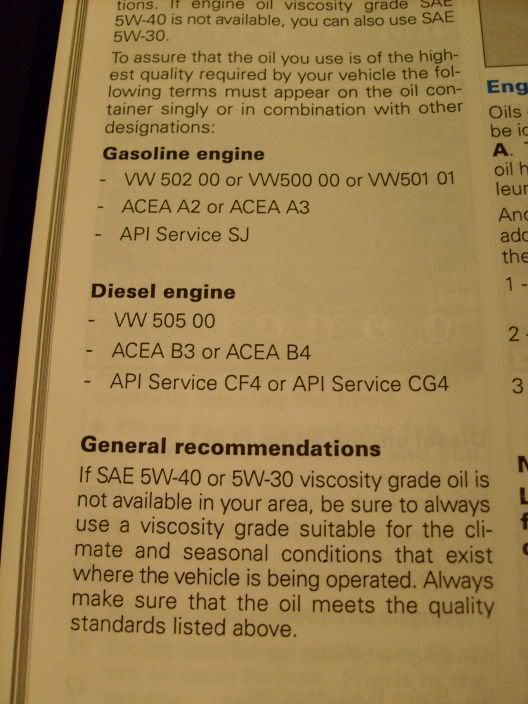 Exactly, API SJ.
Of course, people are "entitled to their own opinion".