So I have a 2.5 story Colonial with a half-basement. House is on a hill, so it's a stand-up basement on the low side, where the entrance is, which narrows to a crawl space up top. I need access in winter for a freezer down there and to monitor the oil tank level, and for any necessary repairs. The sheathing on this side is rotten and getting fixed. The current basement entrance is also in sorry shape and should come down. The house ridge line is parallel to the internal (real) basement door, so snow falls off the roof onto the current structure. It's cleverly/akwarly designed with a "dormer door" that pops up out of its roof. Its roof ridgeline is perpindicular to the main houses'. The basement entrance is below grade by a couple feet and this entrance structure is half concrete-- to a foot above grade-- and half wood. Would probably keep most of the concrete. I'm contemplating simplifying things and putting in something slightly smaller, with a bulk head. The current "box" is about 9 feet square. My musings are that a bulk head isn't really an every day entrance-- they are fire escapes for houses with internal access to the basement. (I have none and don't want one for tax reasons.) Also most prefab basement entrances are nearly horizontal; I want doors that are nearly vertical. I wouldn't know where to find something like this. I'd like a rounded (metal) roof that can take icicle bombs and to have it stick out a couple feet to take the worst of the snow. I want to shrink the size of my "box" and pour new concrete wall(s) to effect this, and fill in the rest. Would make a good flower bed etc. A person turns 90 degrees between the outer door and inner; am considering making it a straight shot. But the hill starts here too and I don't want standing water. I want a full size "man door" in case I need to bring in a new oil tank or freezer. Struggling with ideas. Any? Outer view of current door with house siding in background: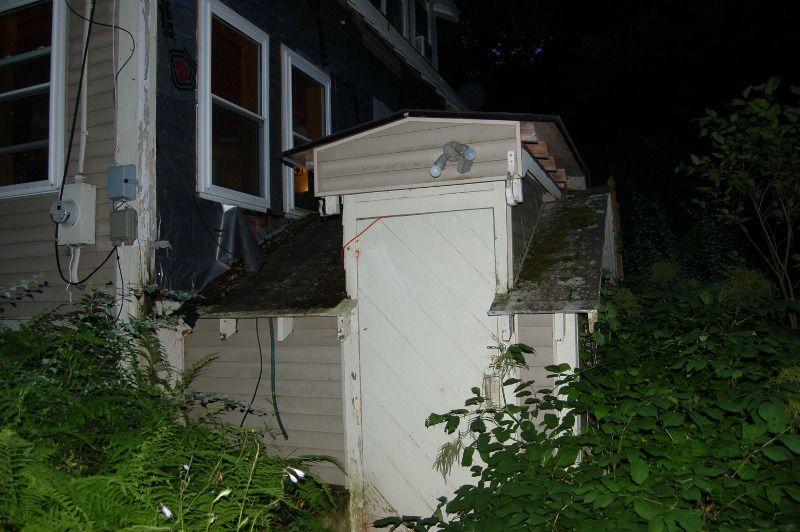 View from inside basement door towards "Far wall":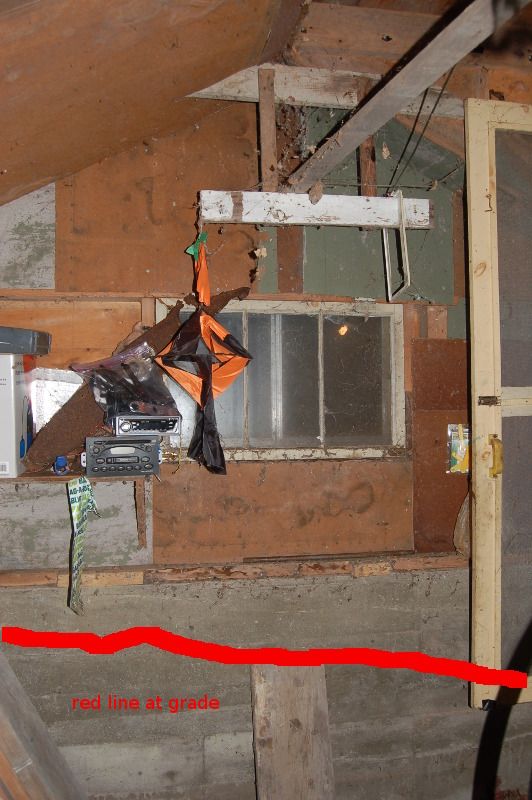 Looking out from the mid-shed: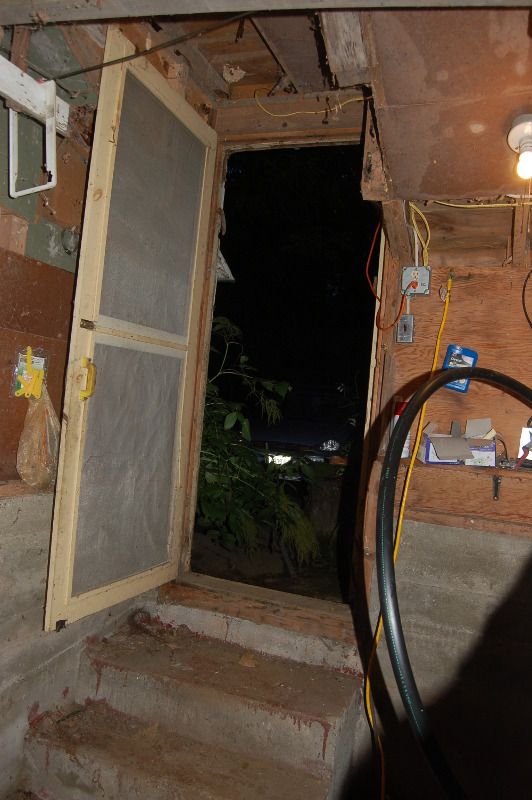 Looking out the "real basement"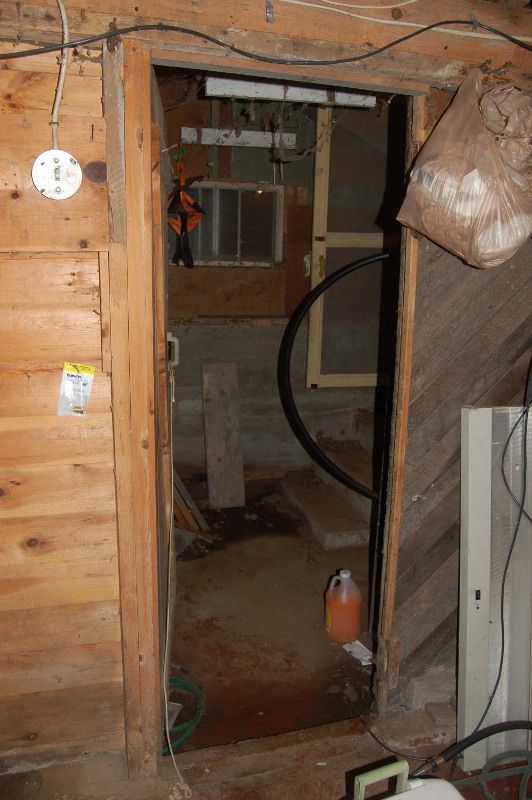 outside shot, where I imagine a door... a long shot...