Joined

Feb 27, 2018
Messages

703
Location
I read the topic about the Fast Orange hand cleaner from 1999 and it got me thinking, what do you guys use, whether it be at home or at work, and what do you like about it or dislike?
For about 6 months now I've been working as a detailer and I travel between a couple local Nissan dealerships which are owned by the same guy.
I don't like to wear gloves when I am cleaning out used car trade-ins that are being prepped for resale or customer details because when I wear gloves I can't feel what I'm working on (such as fine surface dirt, scratches on paint, rough surfaces, cloth interiors etc) and I also drop my tools easily. And as a result my hands get dirty actually quite surprisingly fast.
Our dealerships are served by Cintas and we have two dispensers, one with Zep Cherry Bomb and the other has Zep Shell Shock. Personally they both work about the same for me but I prefer the smoother feeling of the Cherry Bomb.
One of the dealerships is served by a company called Custom Solutions (I think that's who they are) and they use a different soap called Magic which after looking it up apparently is sold by several other vendors and looks like this: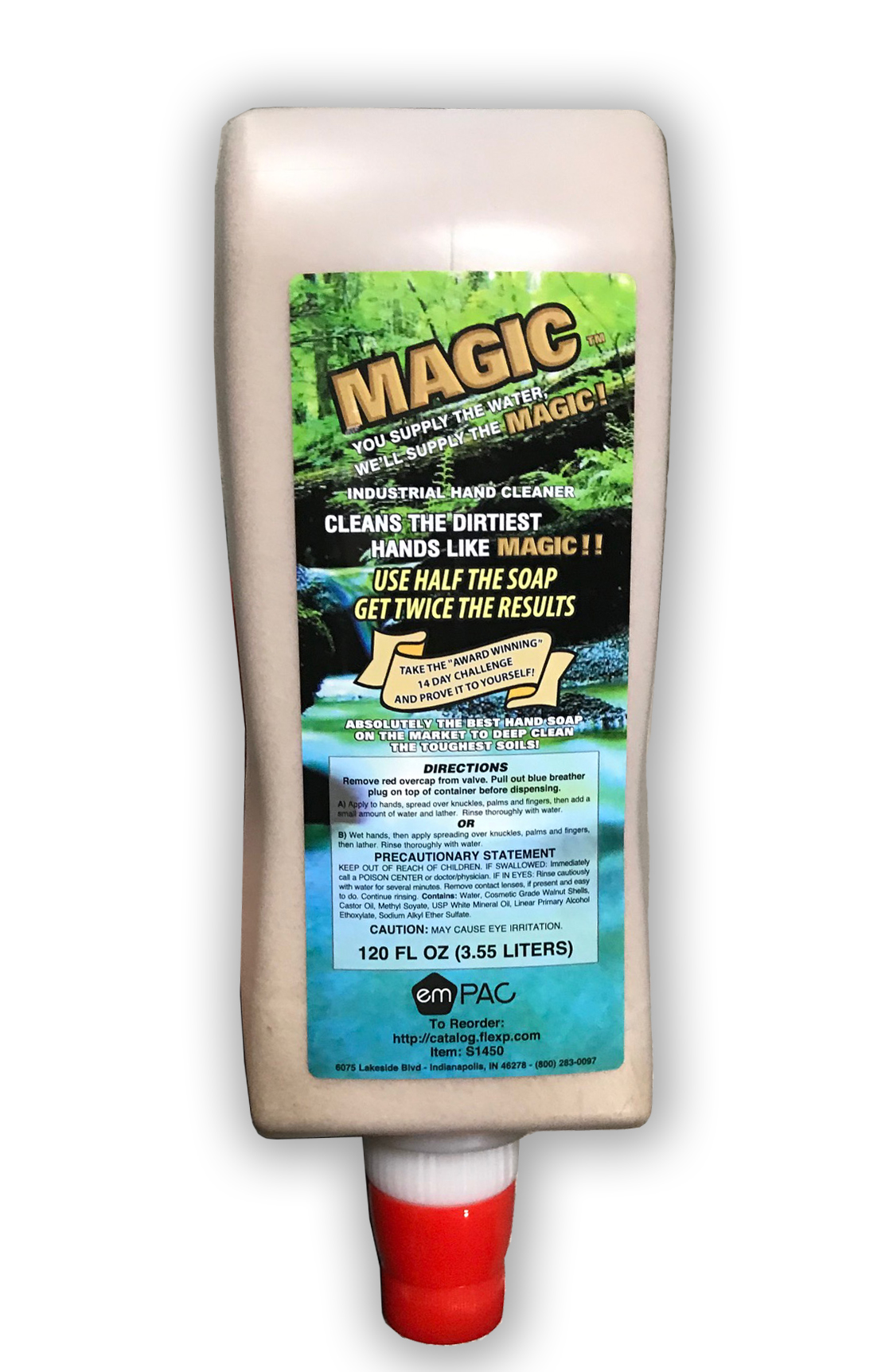 and I prefer this one the most, it's got the walnut shells in it but its very fine, almost like sand, not coarse like Zep Shell Shock.