Hey guys, A little history... The test vehicle is my 1998 Toyota Camry V6 with 217,000 miles. It has been run on various synthetics but mostly Mobil 1 in 5w30 grade. @ 185,000 miles i started using Amsoil OE up until 214,000 (29k total) I ran Amsoil's Engine Flush for 15 minutes prior to each OC during the last 15k miles doing 5k OCIs. The BEFORE pictures shown below are @ 198k BEFORE i used Amsoil's Flush. I want to say that i was hoping for good results from both Amsoil and Auto-RX. I wanted to post great before / after pics showing that the product i put some trust in actually worked. Unfortunately, that is not the case.
After doing 3 Amsoil Engine Flushes, idling for 15 minutes before each OC, i pulled the front valve cover and found... absolutely NO difference compared to before. I didn't even take any pics because there was no need for it. I then ordered Auto-RX and changed the oil to Pennzoil Yellow Bottle and added RX. The AFTER pictures below are after 2,600 miles and two (2) months of run time.
IMPORTANT INFO OF NOTE;
A major fail on my part is that i used a different camera during the AFTER pics
which for some reason wasn't capturing the true
YELLOW
coloring of the engine internals that i was seeing with my own eyes. (Wifey took the original camera used and is out of town) Believe me when i say that, there is practically ZERO difference in engine cleanliness compared to the BEFORE condition after having RX splashing around for 2,600 miles. I mean there is probably 3-5% less varnish / yellowing - and that could be the result of PYB doing it job, more then anything else
(I EXPECTED BETTER RESULTS from RX, to be honest with you)
I left the oil in as is and want to run it either 400 more miles (3k total) or go longer up to 4k total (if you guys think it's worth it to continue at this point, considering the EXTREMELY TINY results im seeing thus far.)(A-RX themselves recommends a longer cleaning cycle if synthetic oil was used before adding RX) I WILL USE THE ORIGINAL CAMERA FOR TAKE TWO OF THE AFTER PICS TO SHOW BETTER BEFORE/AFTER COMPARISON.
I also emailed Auto-RX and got this response.
"Hi Artem, I would wait until you run the rinse phase to see if these areas of varnish lessen. It is more than likely that the host oil may be fairly dirty at this point so that a better clear indicator would be after finishing the rinse phase. Auto-Rx is polar in nature and dark in color, so that it is quite possible that the attaction to metal is holding a fair amount of Auto-Rx and related suspended contaminants are splashing the valve train. But in all actuality this motor looks very good for the mileage. When you say you have been running various synthetic oils over the vehicles life, have these been group IV synthetics such as M1, with a PAO base, or ester based such as Amsoil products, or group III oils such as Castrol Syntec or Pennsoil Paltinum. I am just asking because what deposits you have look to be varnish and not serious, or concerning black crusty deposits. Varnish is normally formed from oil vapors trapped in the crankcase after you shut down the motor. It is quite common to have this staining from continued use of a motor oil with a mineral oil base. Or it can be common with an under performing PCV valve or other crankcase ventilation system. But really looking at the gear driven dual cam set up yours is in great shape. Many times the gear driven dual cams the oil gets sheared and part way through an oil change interval the viscoity or VI improvers of a group III are pretty well beat up. Thus the oil thins out, which leads to greater blow by in many cases, which helps varnish formation. But in all honesty the cam lobes look good, oil access to the bearing caps looks super good. This has been a very well maintained motor by my eyes.Normally we recommend a second application for motors over 100K on the clock. But in all honesty I would decline doing a second cleaning and rinse in favor of just running the maintenance dose with each oil change to over time get rid of the staining. That is run the maintenance dose after the rinse. Rich"
Is it just me or is he literally saying that any further cleaning with RX at full strength will be pointless (yet small maintenance doses will somehow do the trick... over time)??? On to the pics. Tell me what you guys recommend i do next. Would the "rinse" cycle really rinse off the RX from the internals, exposing clean bare metal underneath? I want to find a cleaner that actually WORKS and does what it says it will do
Auto-RX looks to have failed me and i don't know what to do with the second bottle i have
Again, pardon the poor picture quality of the AFTER pics due to using a different camera. BEFORE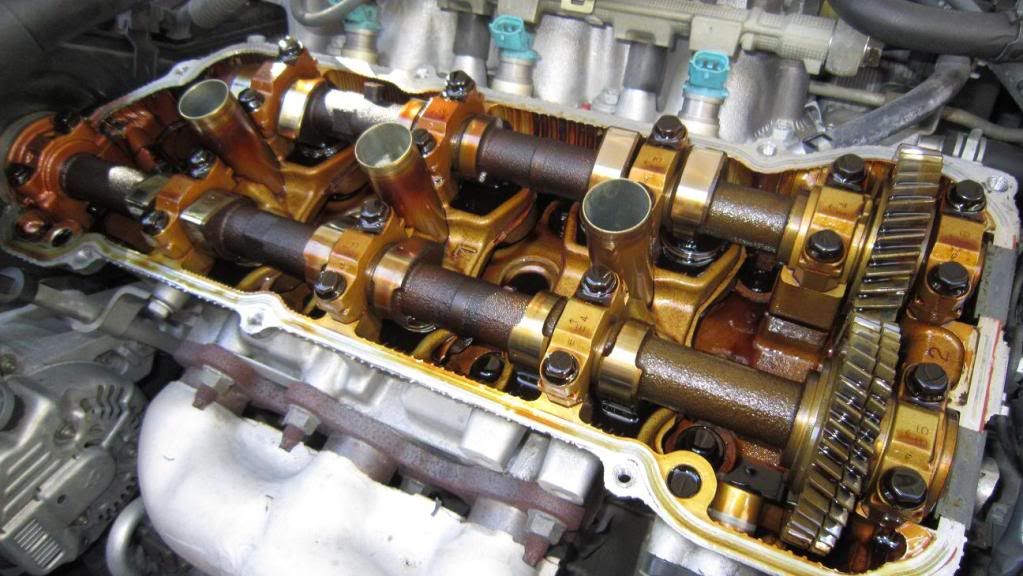 AFTER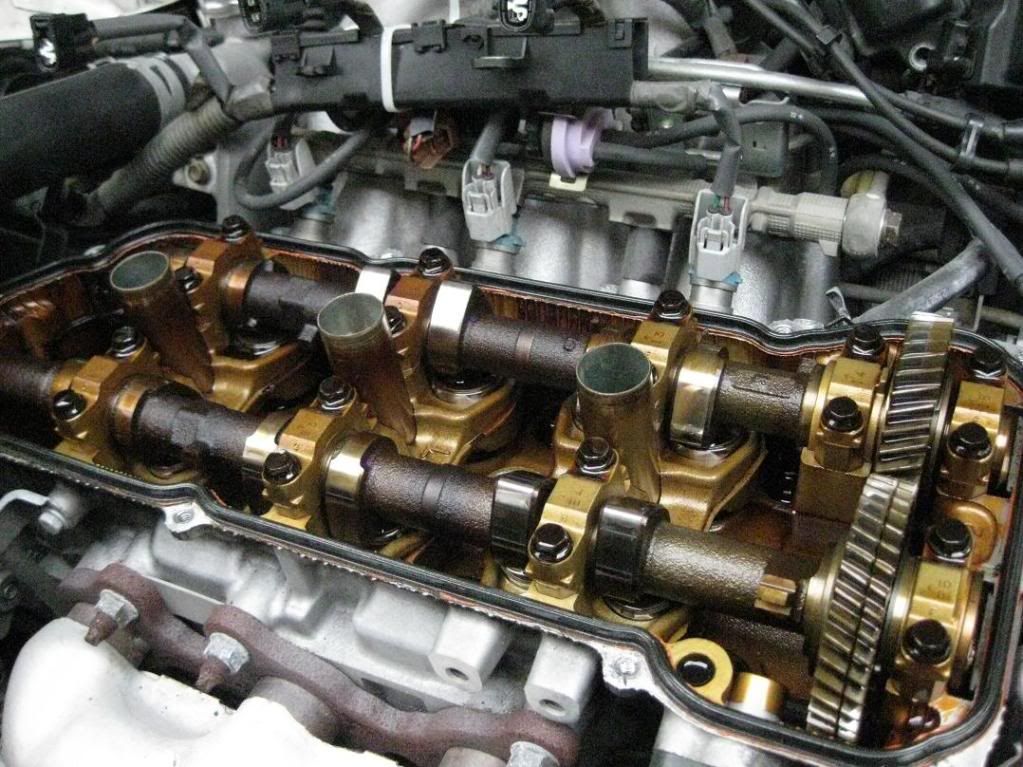 BEFORE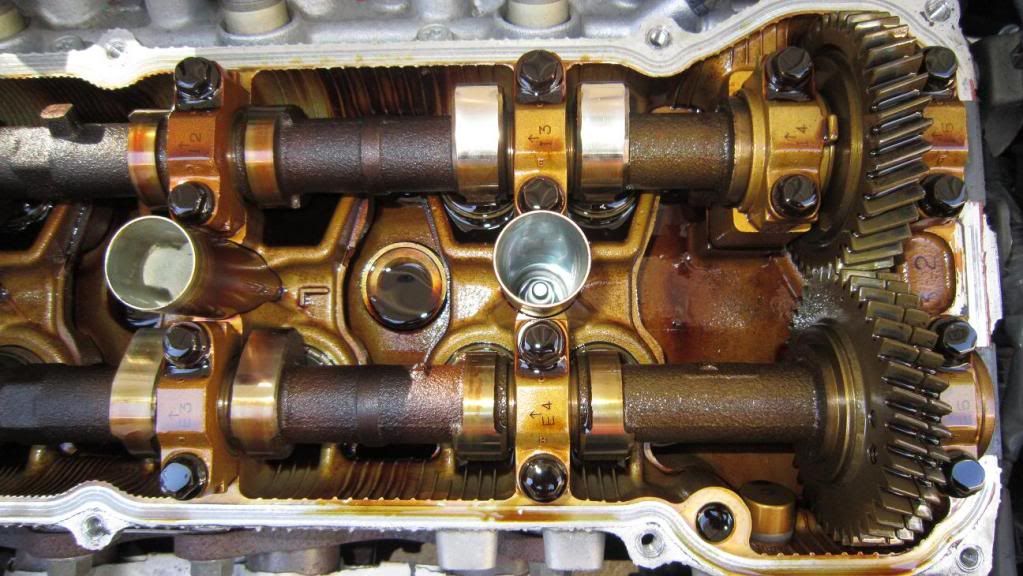 AFTER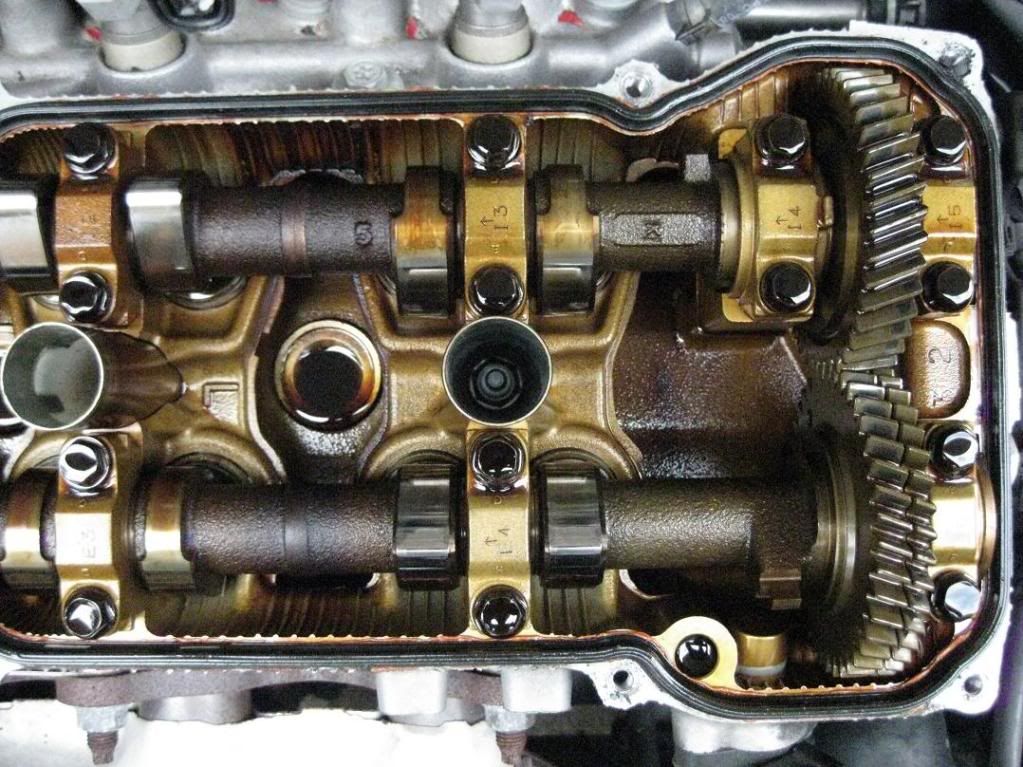 BEFORE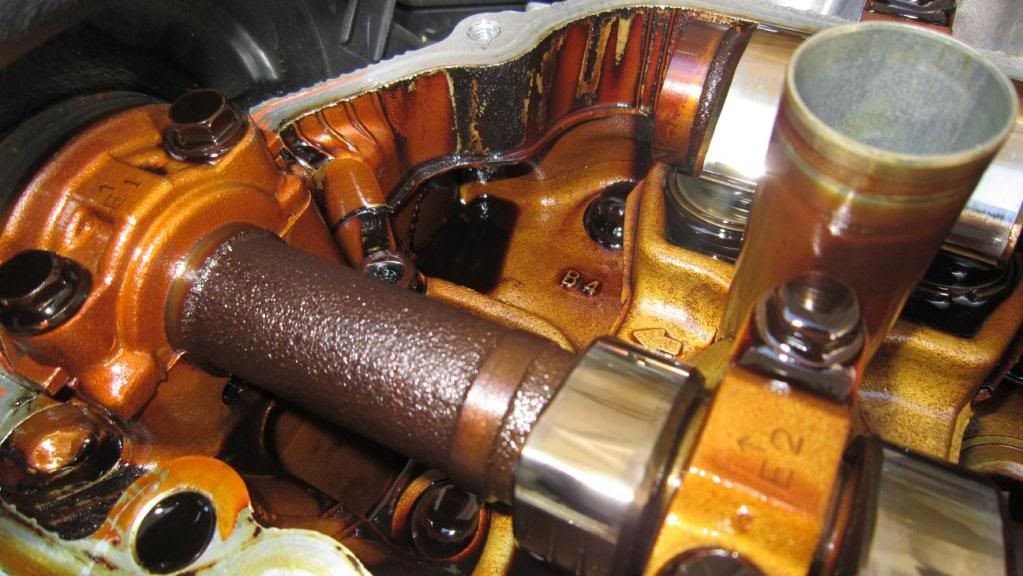 AFTER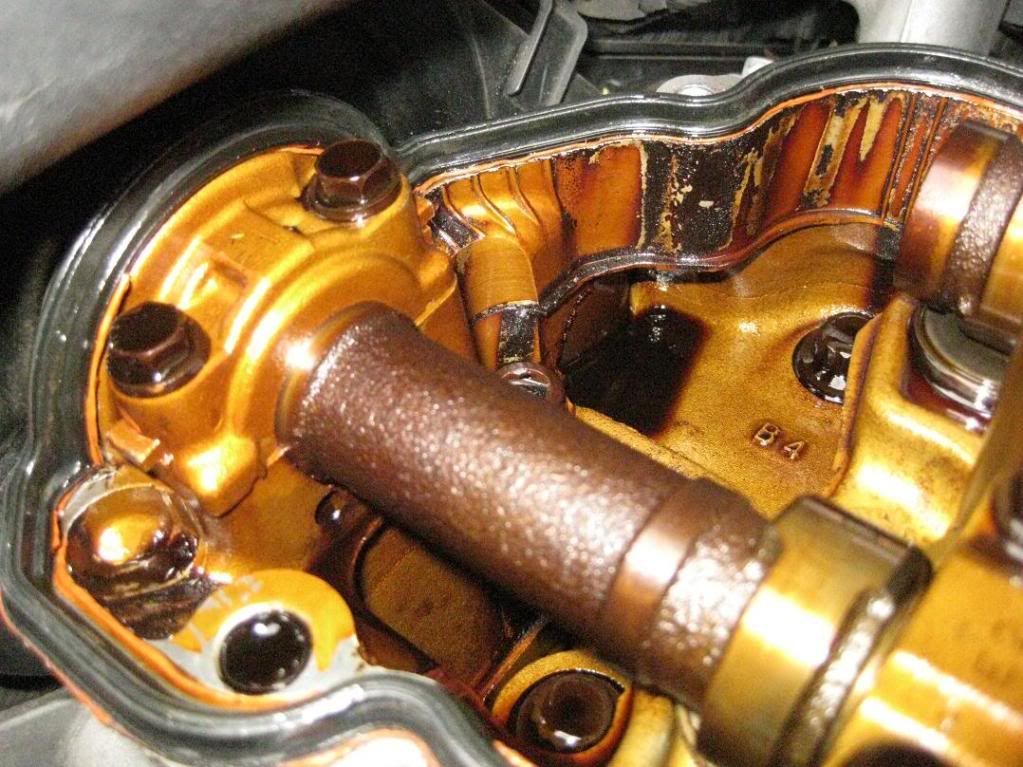 BEFORE
AFTER