While in the states for 13 months waiting out the lockdowns, we had our house painted in Santa Cruz (Bolivia). When we got back I found that one of the painters was careless, and two corners of my Corvair, plus the trunk lid and hood had gotten in the way of his ladder or something else.
It still looked pretty good from 10 feet or so, (see video I posted a month ago), but it was no longer perfect, with two ladder damaged trim pieces, plus 3 other spots damaged over the years, the damage to the hood and trunk, some little rock chips in the front cove, and some little nicks here and there from parking lots since it was painted 13 years ago. So I decided to strip it, fix those things, and repaint.
So here it is. Same color, but added a pearl coat between the metallic and 3 coats clear. Plus a Graphene paint protection treatment. The graphene makes it very smooth and slippery, with great water rejection, and weekly dust comes off with a feather duster or wind.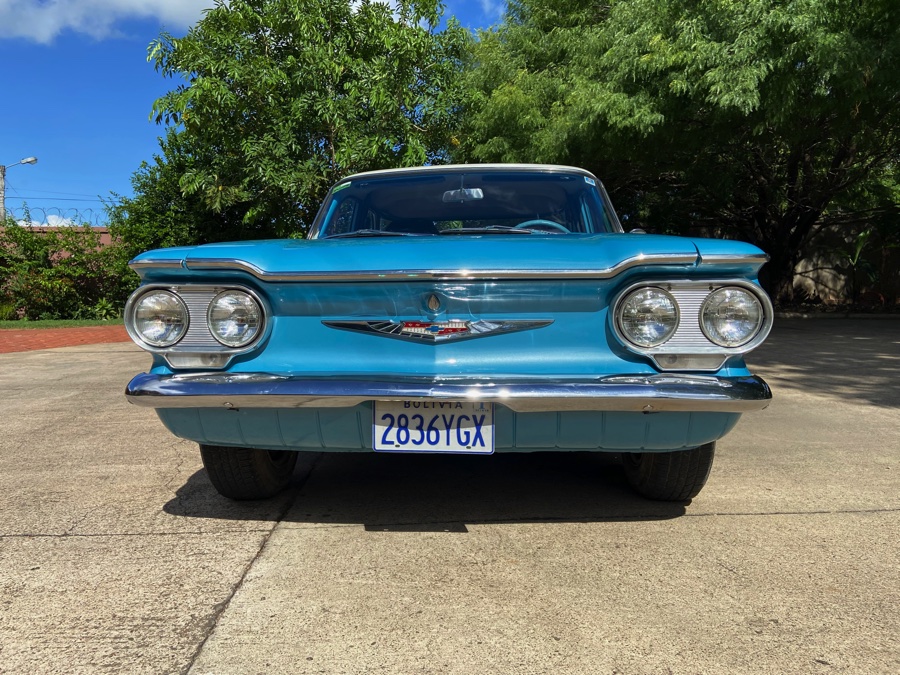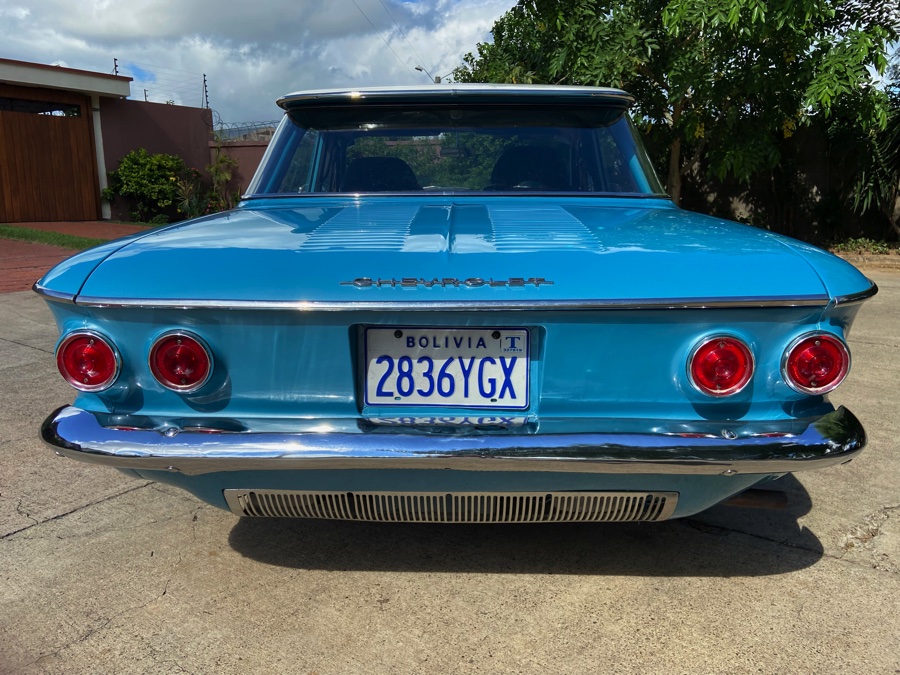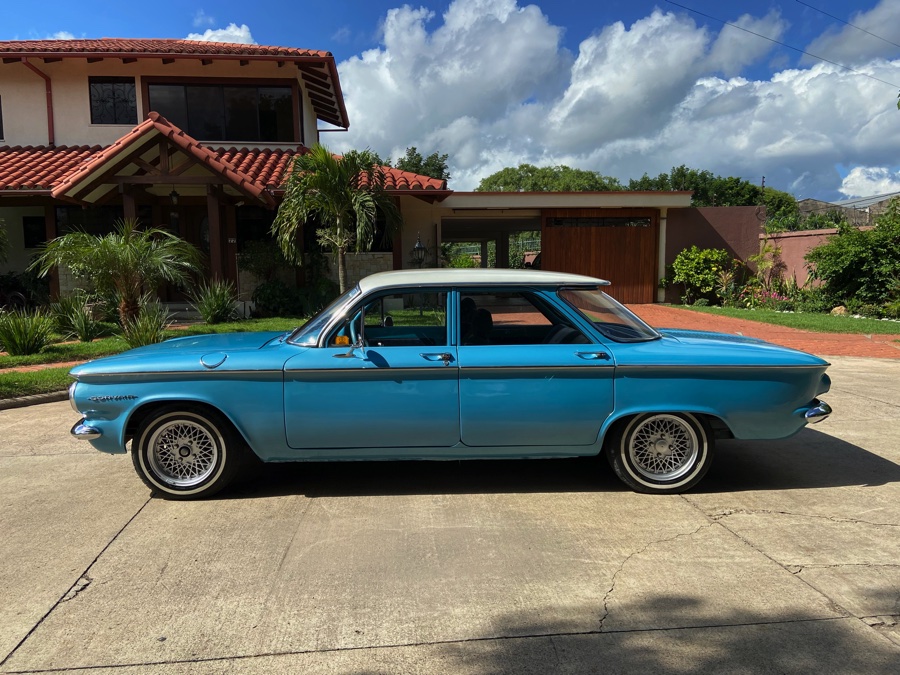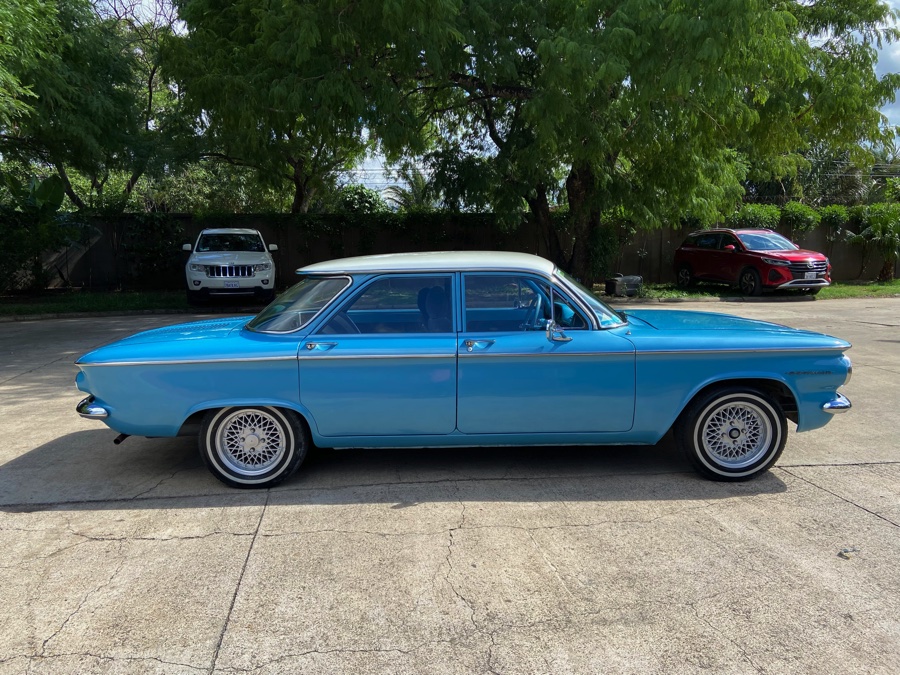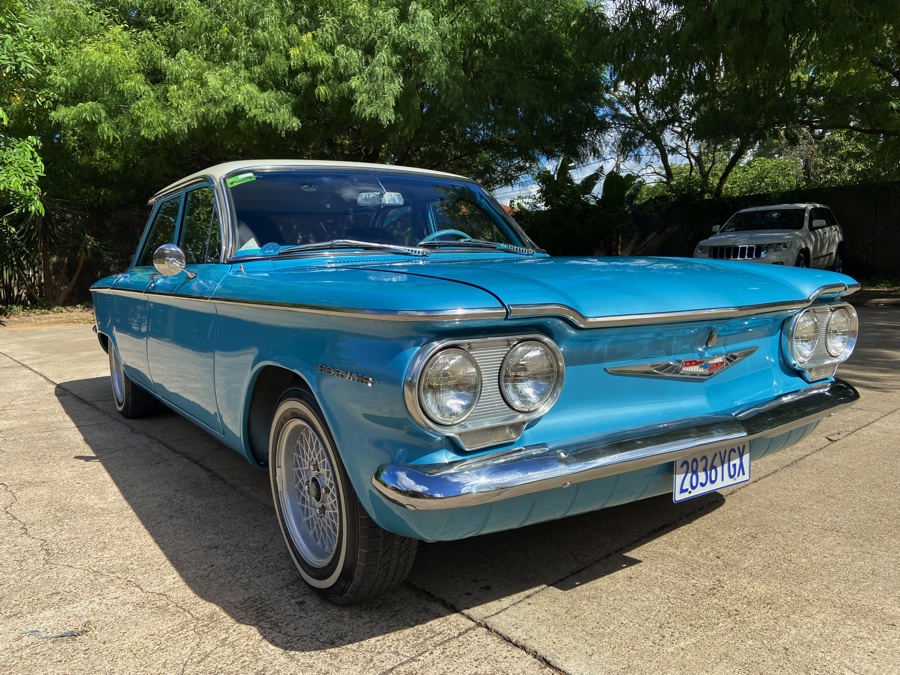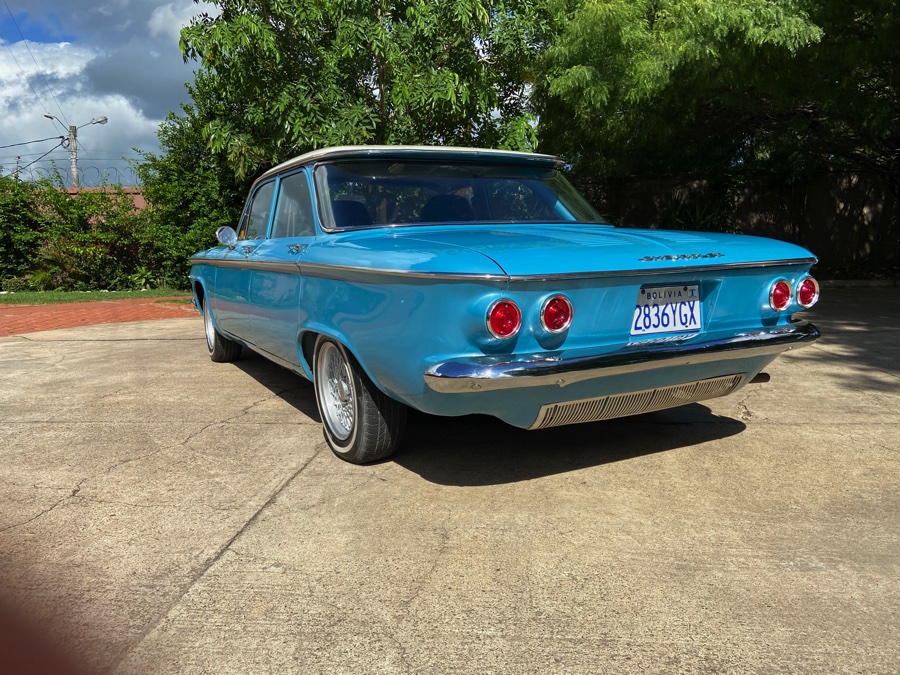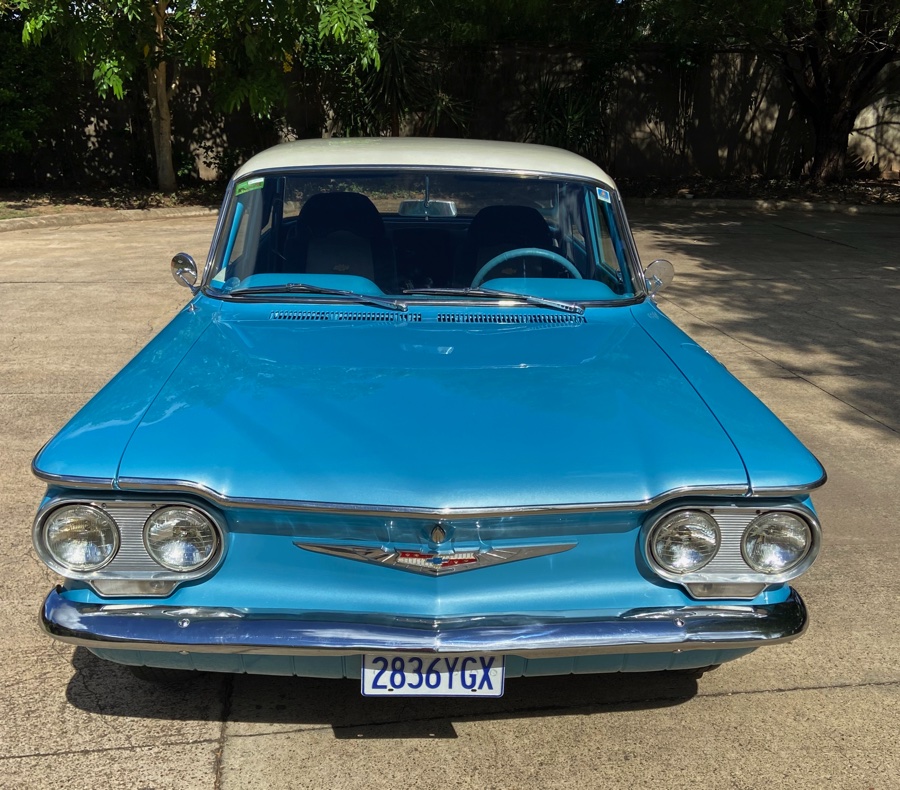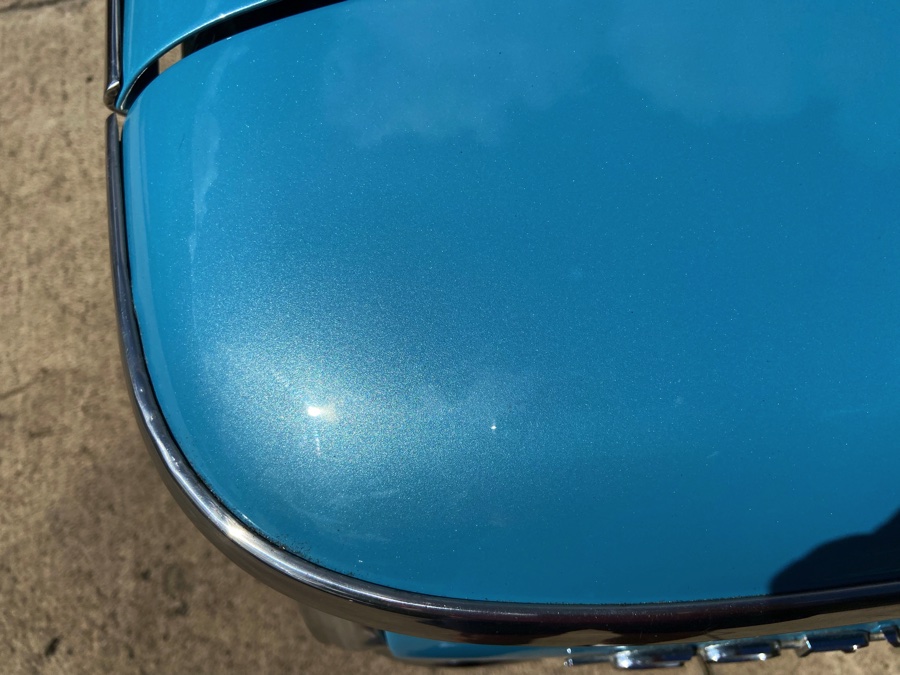 damaged corner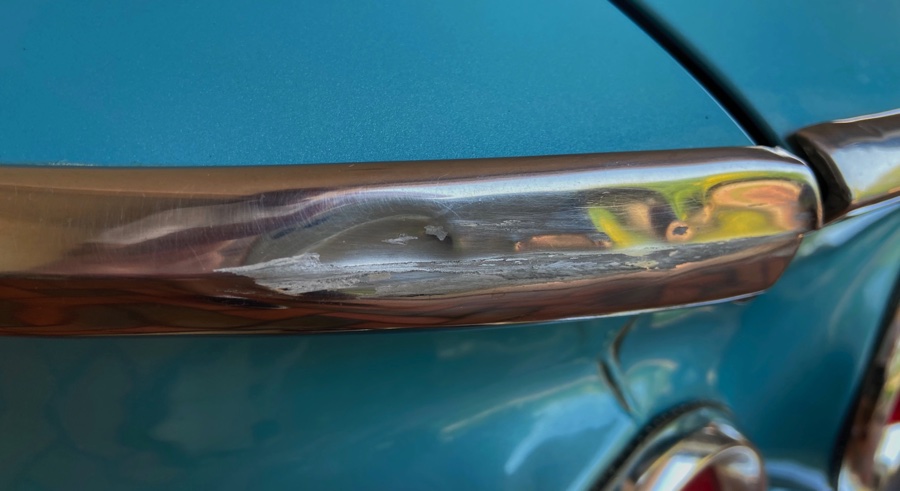 Repaired corner