Joined

Apr 20, 2014
Messages

2,491
Location
Back in June I decided to pick up a small truck for hauling around stuff if need to be. Found my 99 S10 on a dealer lot in a town over. I over-payed ($3,000), but it had a complete service record, along with a rebuilt front end. Day I brought it home: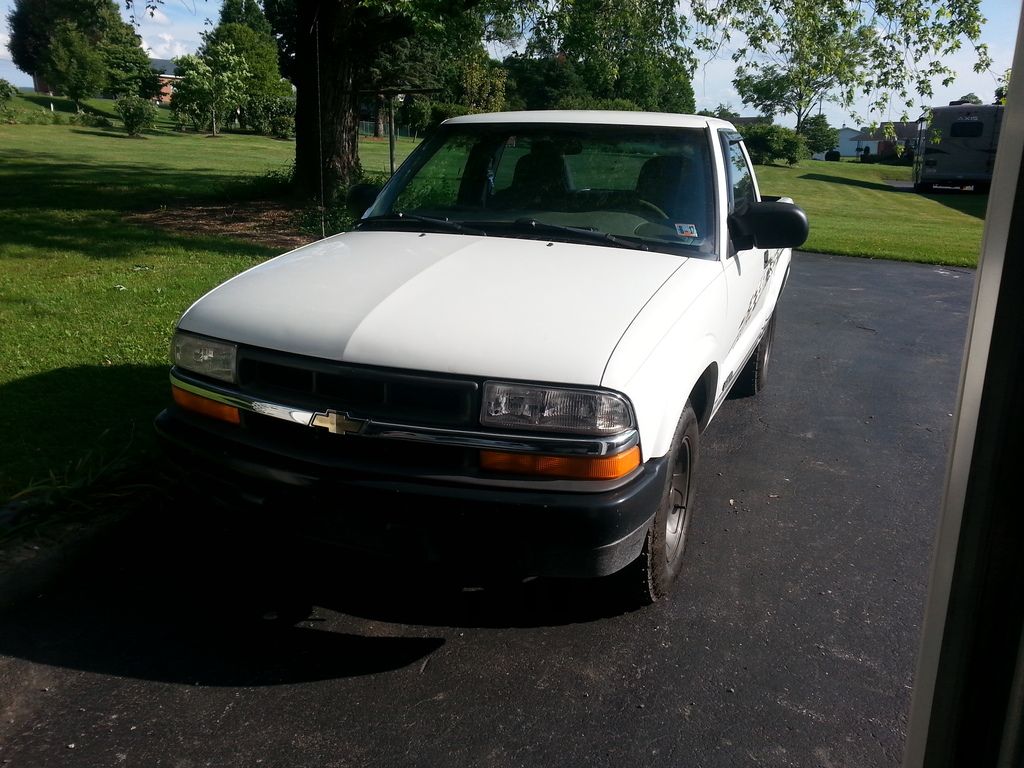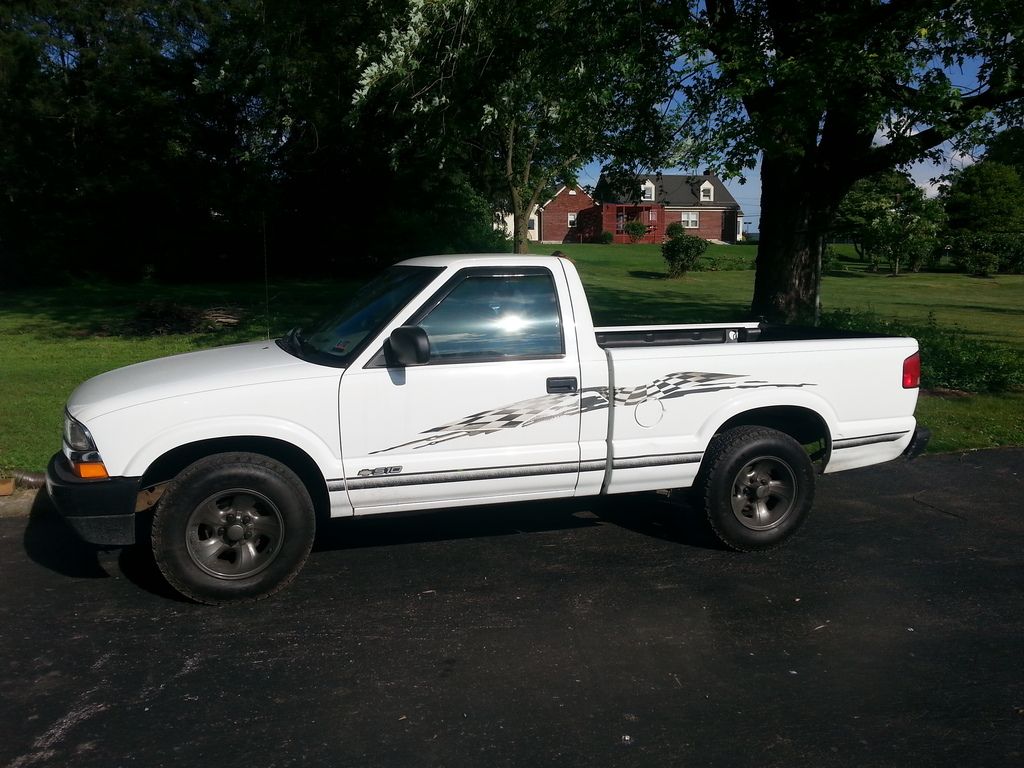 My friends Sonoma to keep it company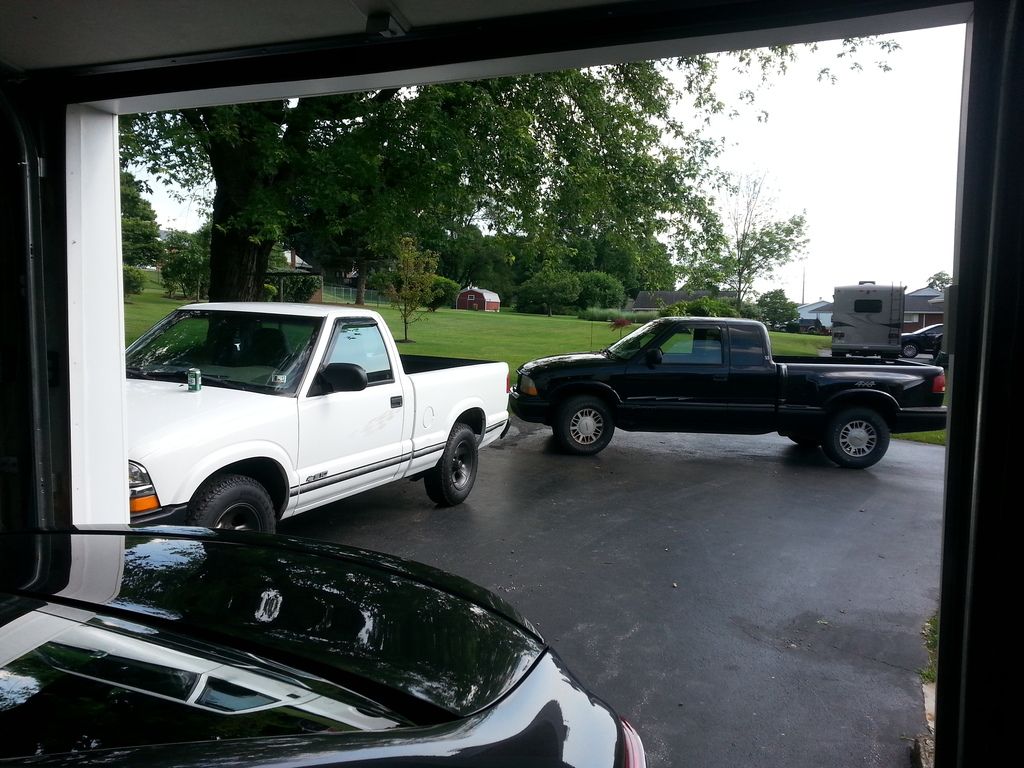 So, typical of the late 90's, everybody was putting those goofy racing graphics down the side. I'll take care of that, or so I thought. Apparently over the years it etched into the paint.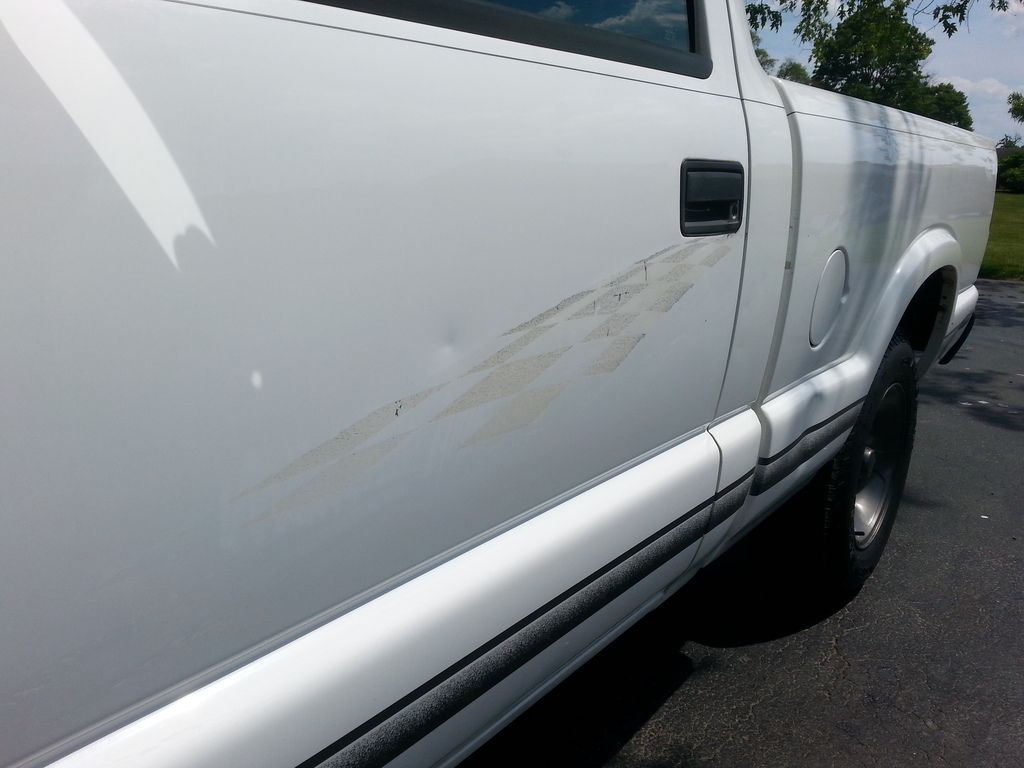 Ok, whatever, it's a beater. Well, after a while my OCD kicked in and I could handle it no more. Starting the work.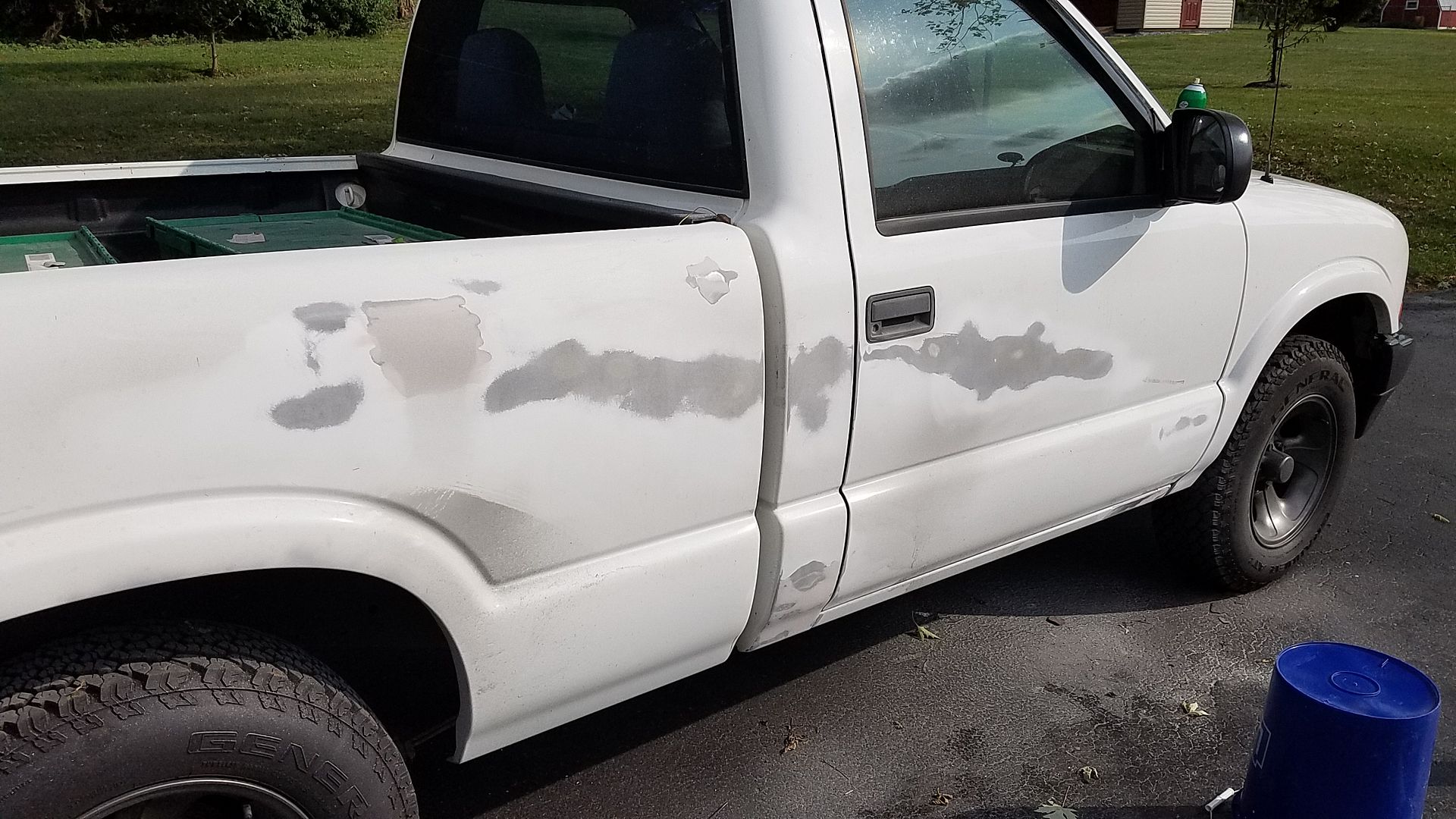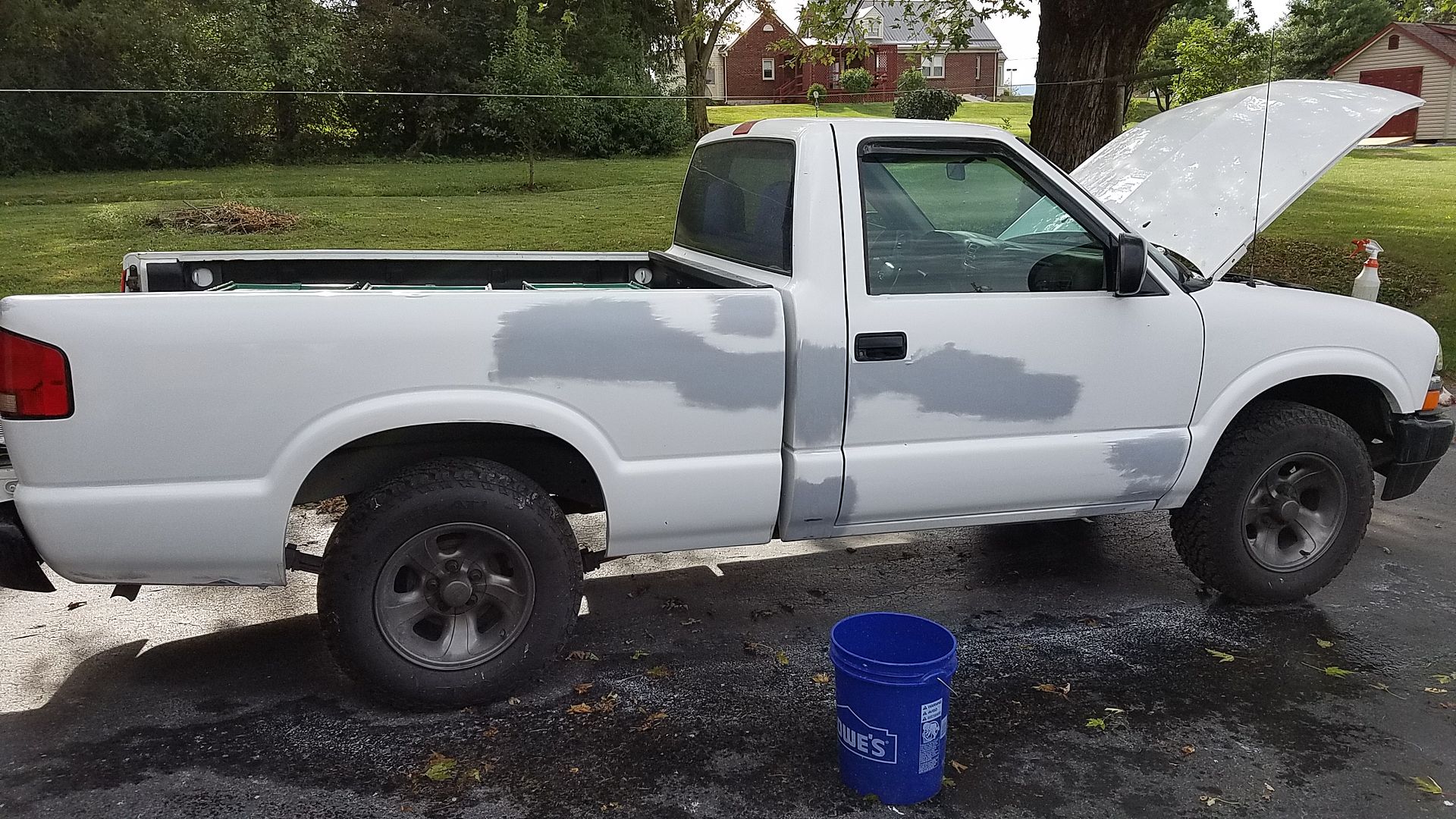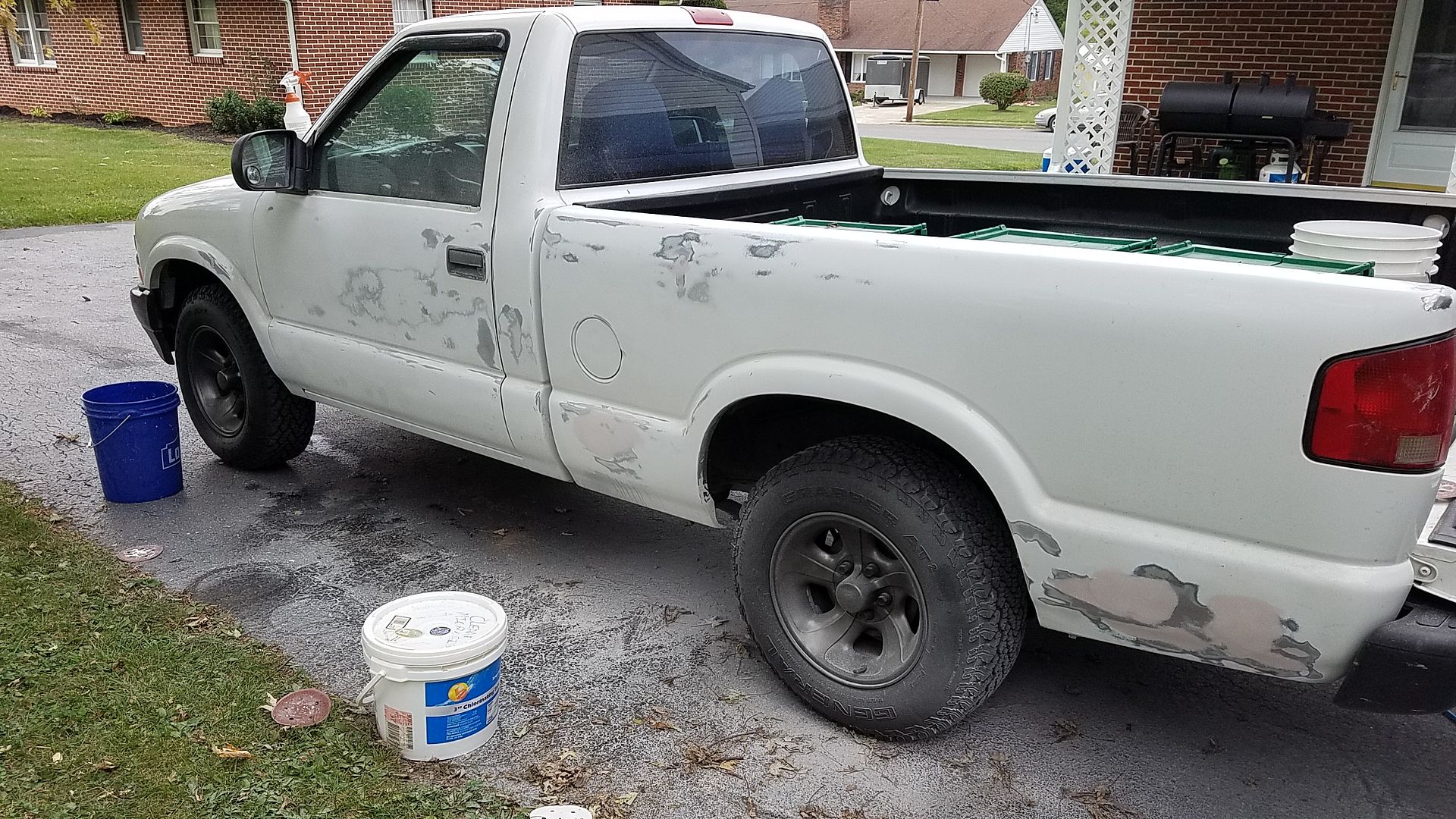 Almost there. Yes, I know there is some overspray. I got in a little bit of a hurry.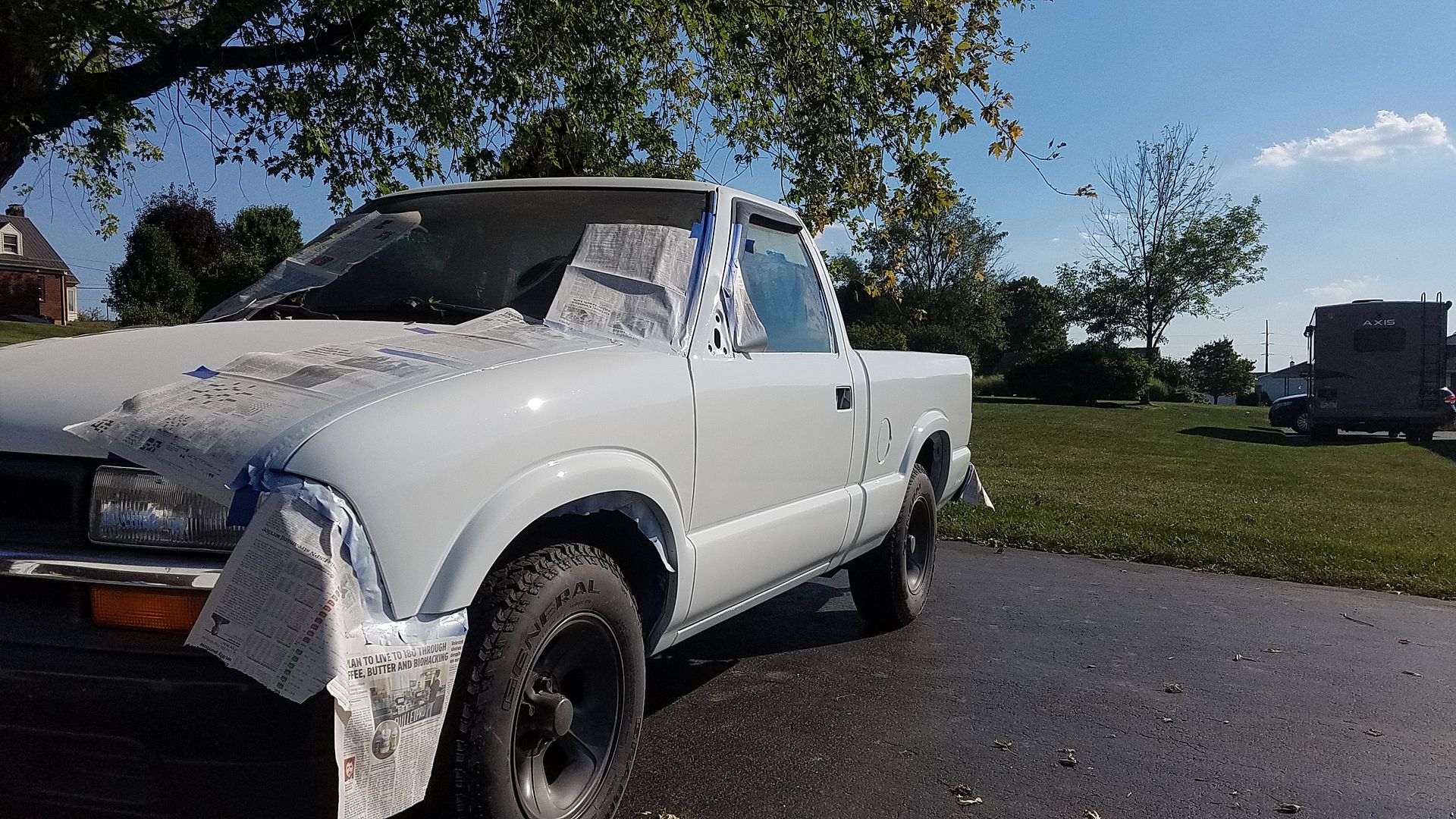 Put together: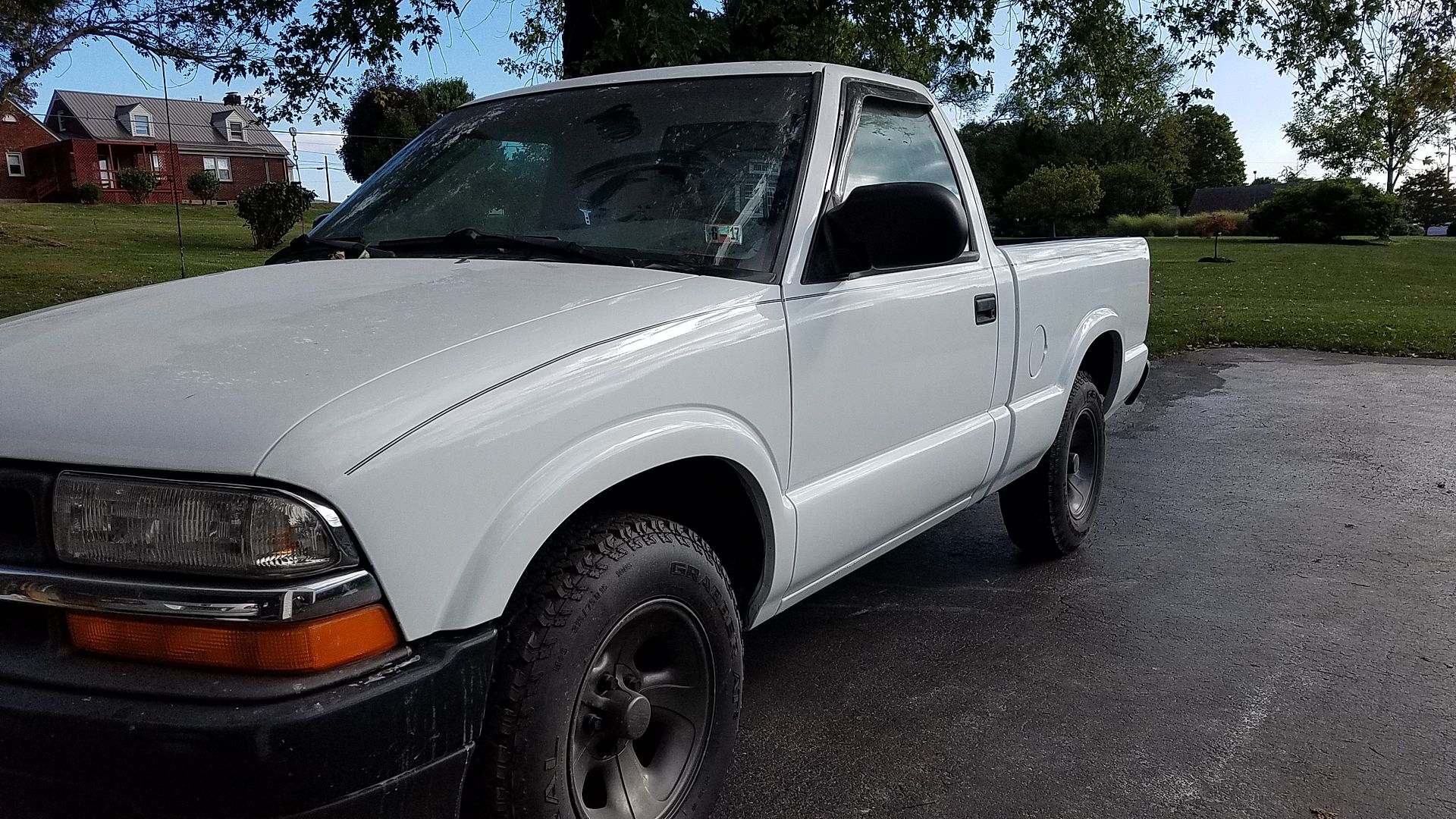 So, being the most basic truck you can buy, it had the most awful bench seat ever. Found a set of buckets from a Blazer with a blown motor. Got the seats, console, and even the factory CD player unit for $80.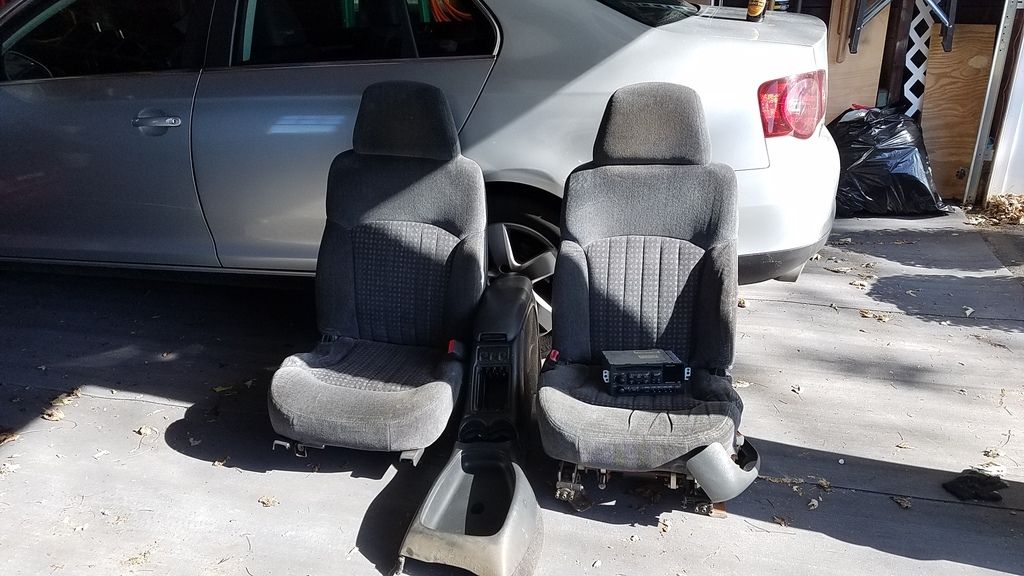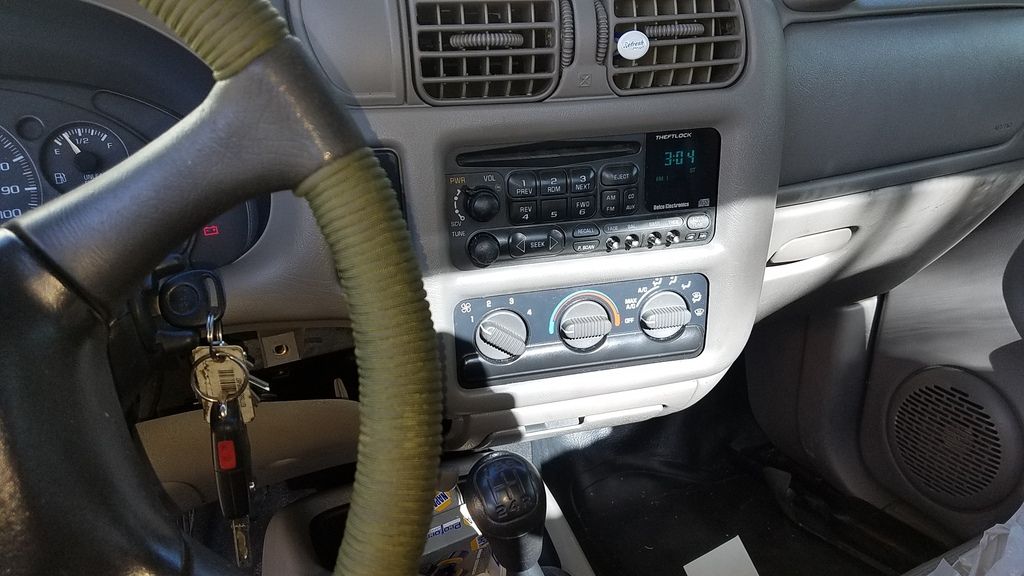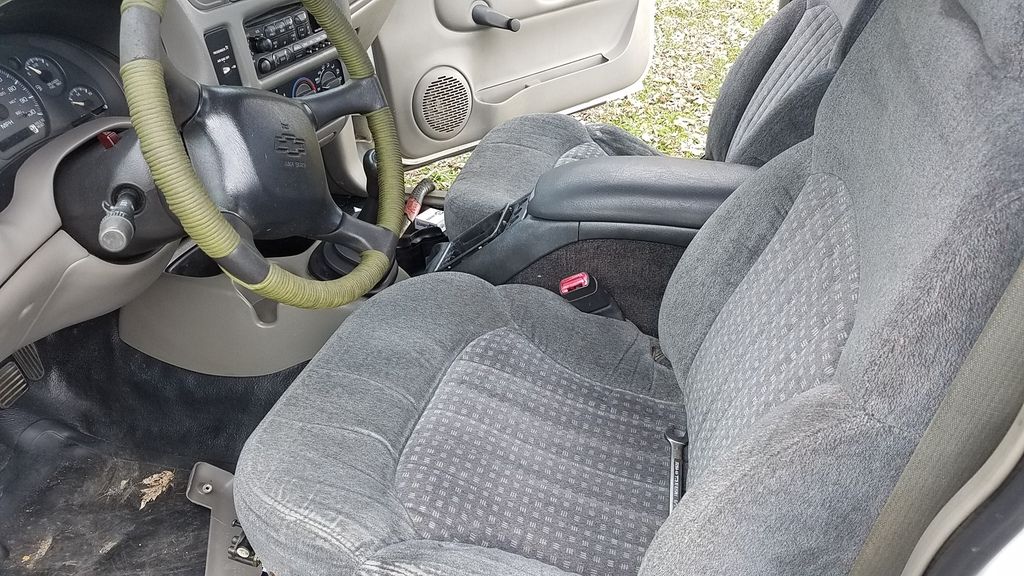 This is where I'm at now. During the spring it will need some work under the hood. Valve cover gasket, TB cleaning, complete rebuild of the braking system, etc. All in all I have a bout $3700 into it.