Joined

Oct 31, 2017
Messages

5,619
Location
I made a lasagne with ground pork and spinach, four kinds of cheese (Ricotta, Gruyere, Mozarella, and Parmigiano mixed with breadcrumbs for the crust). Also onions, garlic, cream, and eggs as a binder. Various spices and herbs plus powdered porcini for the mushroom flavor I like. Béchamel sauce, basically a light roux with milk and extra butter.
I used precooked lasagne sheets. Assembling the lasagne took 10 minutes. Baking took 45 minutes. Meanwhile, I made the sauce, which took 5 minutes and cooked it on low for 40 minutes with occasional stirring. Not as cheap as a frozen lasagne but much better with just a bit more effort.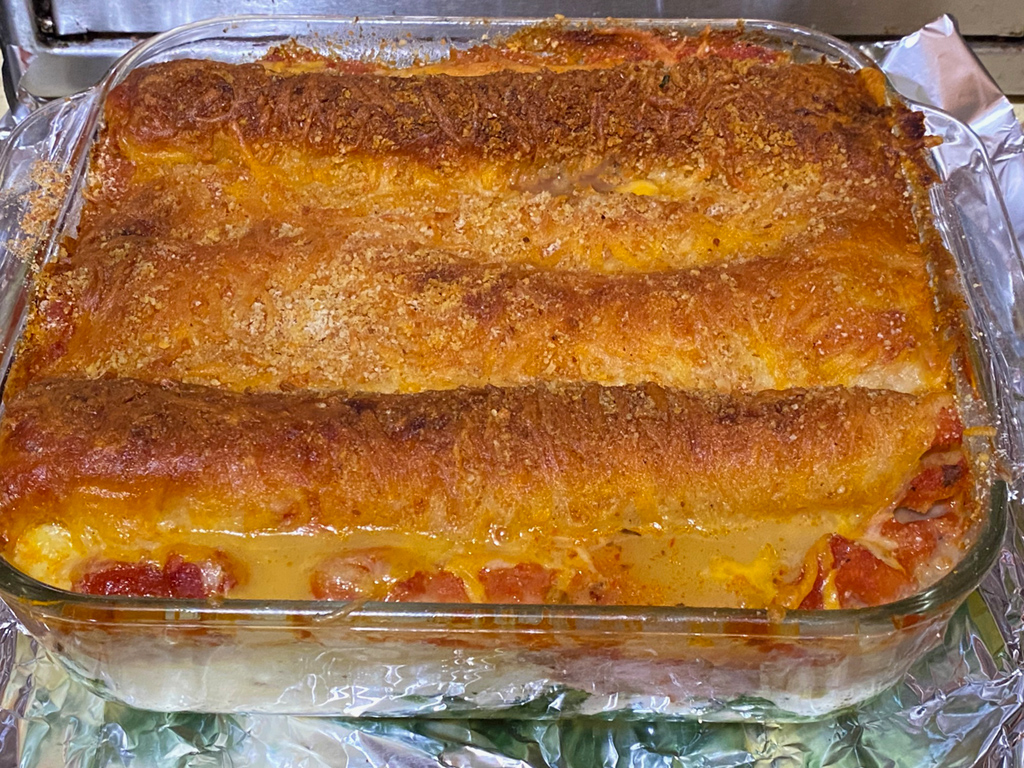 I should have shot this from a lower angle to show the layers but then I would have gotten my shadow interfering.