Joined

Oct 31, 2017
Messages

5,521
Location
Yesterday's dinner was pork Wellington. I'm a very lazy chef and make more fancy stuff like that only if I have a lady over. Even then my lack of patience with the appearance of the meal is painfully obvious. I just don't care much how my tucker looks. If it looks better than what my cats get I'm happy. Taste is what we want, to incompletely quote Julia Child.
Pork Wellington is obviously the same as Beef Wellington but its done with a well-done pork loin instead of a more or less rare beef tenderloin. First, I had to make a duxelles. That's a mix of very finely chopped mushrooms and shallot and spices and it's French so it must be good I sauté the duxelles until most of the water has evaporated from the mushrooms and let the mixture cool down. I kept it in the fridge overnight because, as I have already pointed out, I'm a lazy chef and I don't spend more than 20 minutes actively working on a meal. The next late afternoon, I pan-seared and browned the spiced tenderloin quickly in a hot oiled frying pan. I took the meat out of the pan. While the meat was cooling down I rolled out premade pastry into a 1/8" thin sheet big enough to roll up my piece of meat. I then covered all but 3" around the edges with the duxelles that I spread out evenly. I then brushed the edges of the rolled-out puff pastry With egg whites (adhesive). I quickly made a few crêpes. I apolled one of them too high and after splashdown, my cats took care of the recovery and cleanup operation. I wrapped the tenderloin in the crêpes and placed the loin on the duxelle-covered puff pastry. I then wrapped the tenderloin with the puff pastry, tucked in the ends and flipped the beast over. Then I brushed the puff pastry with egg yolk and made a decorative pattern haphazardly with a fork. In the oven it went and 45 minutes later it was all done. I let the Wellington rest for 15 minutes and then sliced it up. Served it with Polish salad and pickled beets. My lady had no complaints regarding the meat or the meal in general.
I did not want to post pictures of all steps. That's because I didn't take pictures of all steps.
The wrapped loin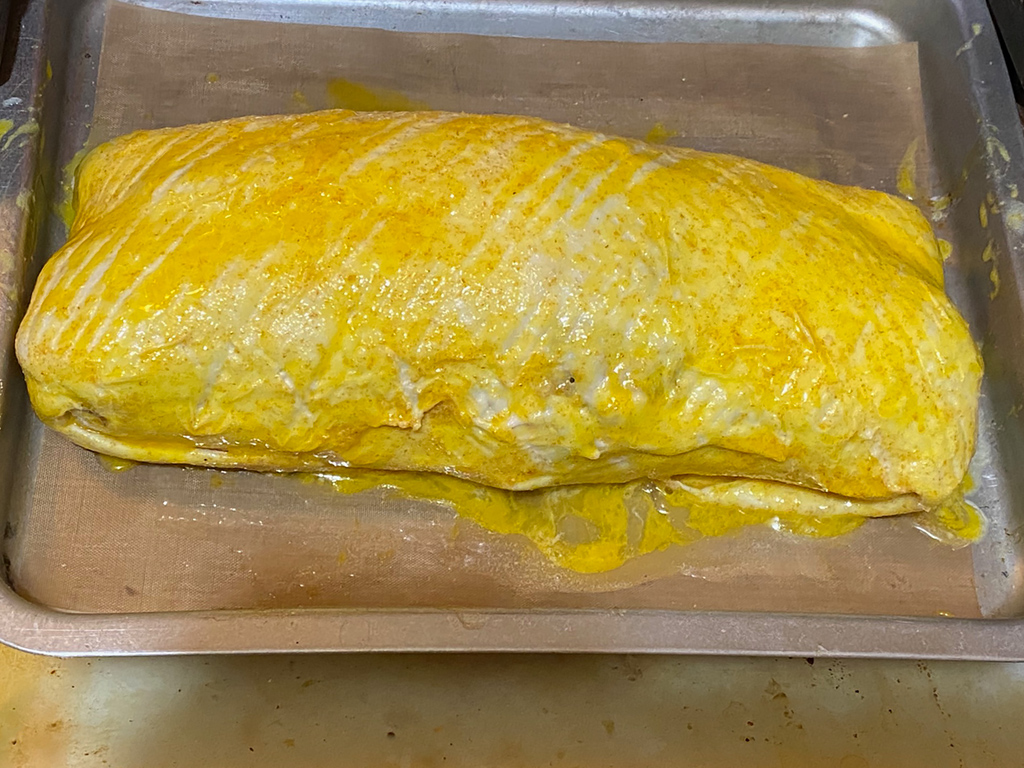 The Wellington resting before being cut up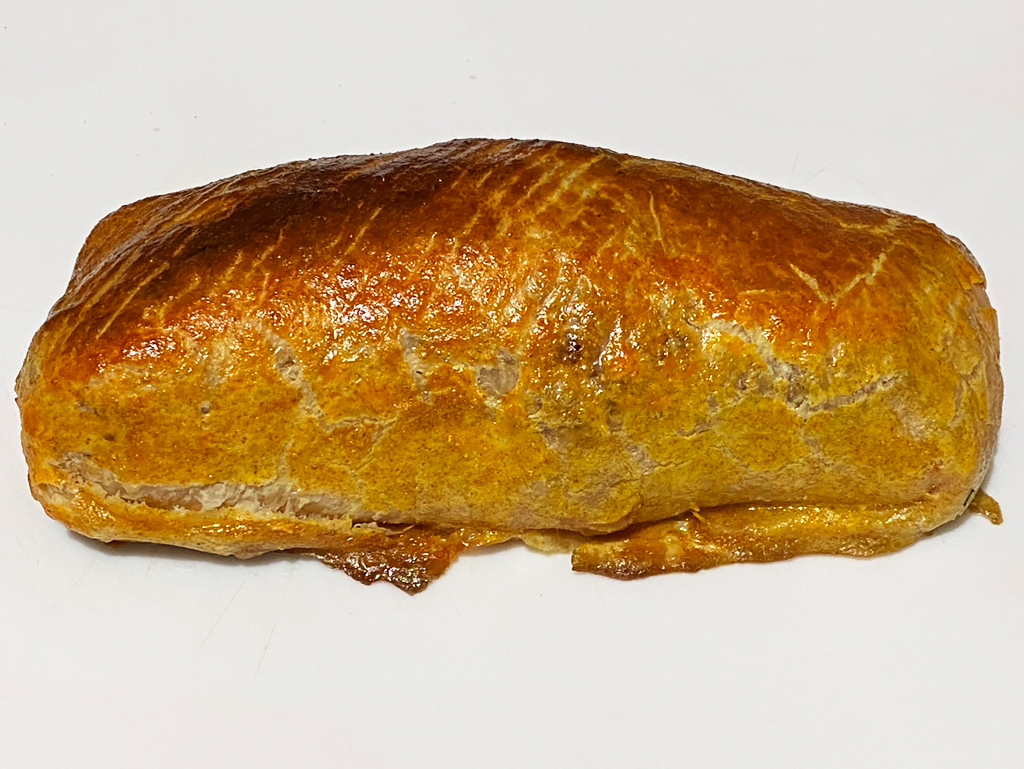 The Wellington cut in half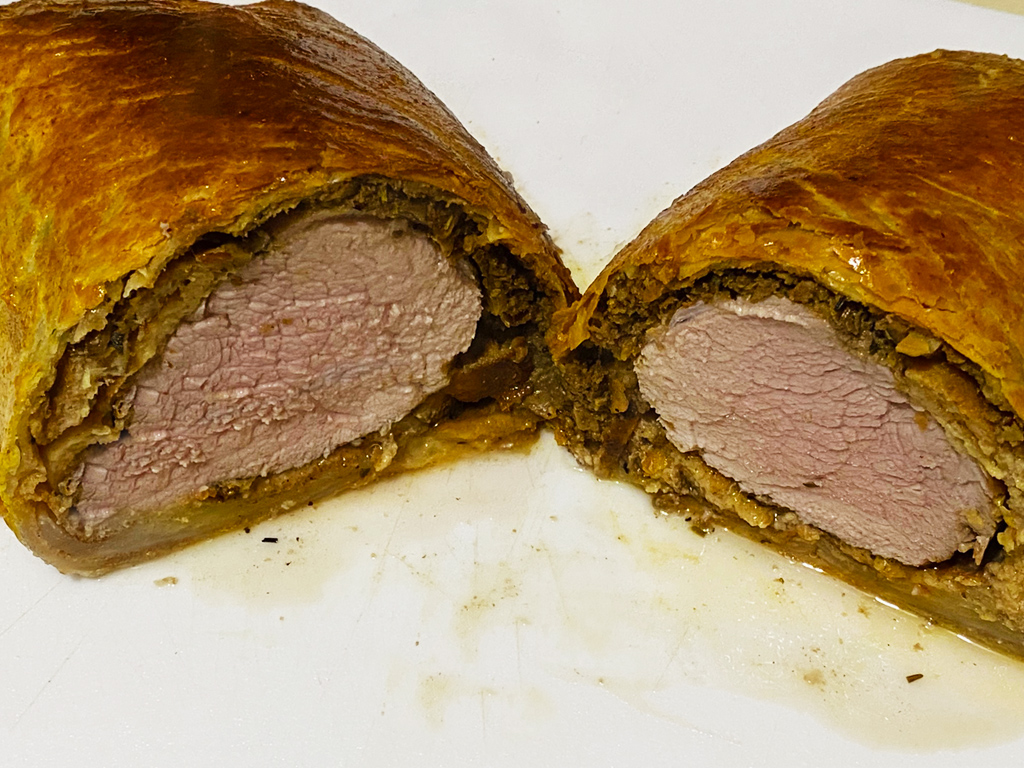 Pork Wellington with Polish salad and pickled beets