Guy wouldn't take three-fitty.
Looked at car sunday morning, got title. Wife and kids dropped me at the car that afternoon then went and got ice cream. Immediate needs: Belt tensioner, tire that held air, battery. These parts and tools were dropped off with me in the previous owner's driveway. The other tenant in his duplex appeared on the balcony, smoked, and stared.
I had a semi-good used belt tensioner, more on this later. PO had conveniently removed all the fasteners from one splash shield and disposed of the other half section of inner fender. Sweet! Though I brought a belt, his was better so I reused it. Wife & kids reappear after 20 minutes, I tell them I'm almost done and go home without me. Switch tires, install battery, load old junk into trunk. I only had/found one nitrile glove so my right forearm was greasy, ending in a pasty white hand. My left hand was greasy so I gingerly put it out the window, figuring I could wipe grease off the outer door panel easier than the interior surfaces (which are surprisingly in good shape.) I hit the road, with brakes grinding mercilessly from sitting. A bluish black cloud of exhaust follows me. Kids riding bikes pull over and stop. I have no plates nor valid inspection sticker, but at least have a temporary insurance card. See no cops on my half hour drive home.
After it warms up, it takes to bucking. RPMs are dropping, and this is a stick shift. Uh oh. Crank sensor flaking out comes to mind. Regardless, I make it home. First stuff that gets fixed is the free stuff. I have a spare motor and move its crank sensor over. Not much better. I remove the ignition module and coils and clean up the mounting bolts that also ground things. At least they needed it. Change coolant temp sensors (known issue) but pull an improved brass one. Inspect connector, might be corroded. Aha! Time for the computer motherboard HDD LED connector that conveniently has the same pinout!!!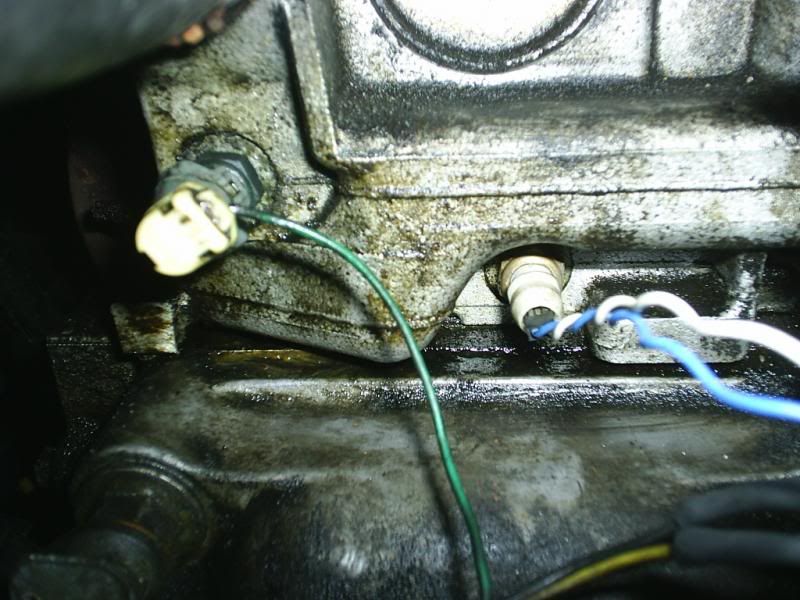 Aha, now it doesn't spastically jump in idle speed as much and this also oddly seems related to its cutting out. Too soon to tell, needs an ITU.
Allright, as long as we're kludging stuff up for free... let's take an old heavy duty drawer slide (I have 20ish of these work was throwing out) and disassemble it for the scrap metal. Beware of the 140 ball bearings in 'em that will pop out on disassembly. Form with a hammer and step drill, and viola! Gas tank strap! Used a carriage bolt for its round head so it doesn't dig into the tank.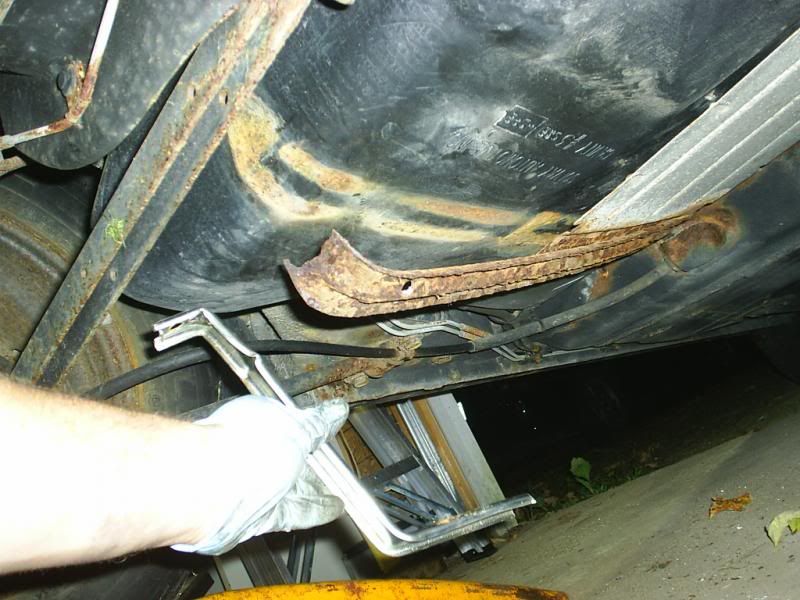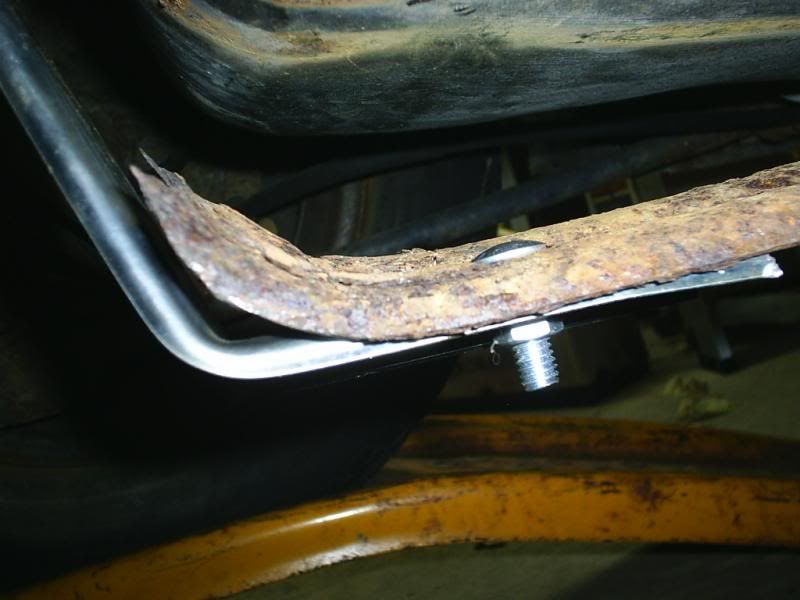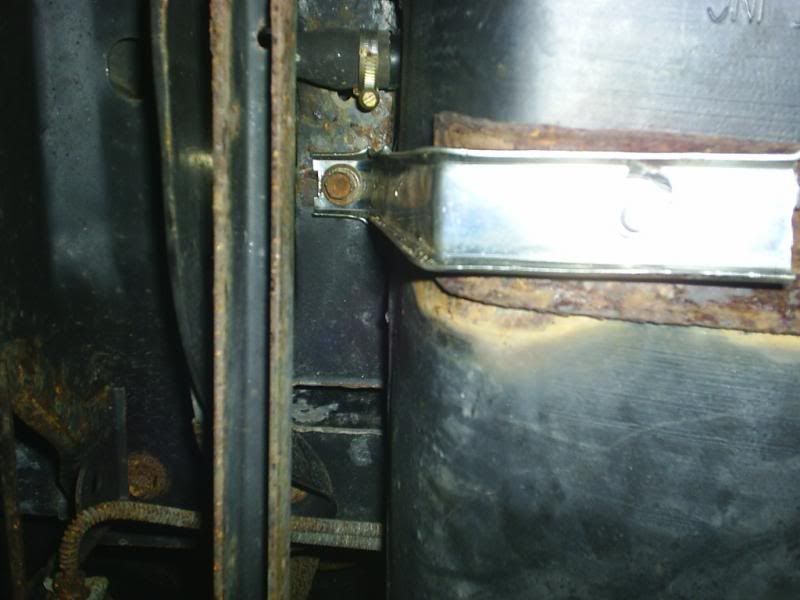 Came out taut like a banjo string.
Okay, let's check the warped brakes: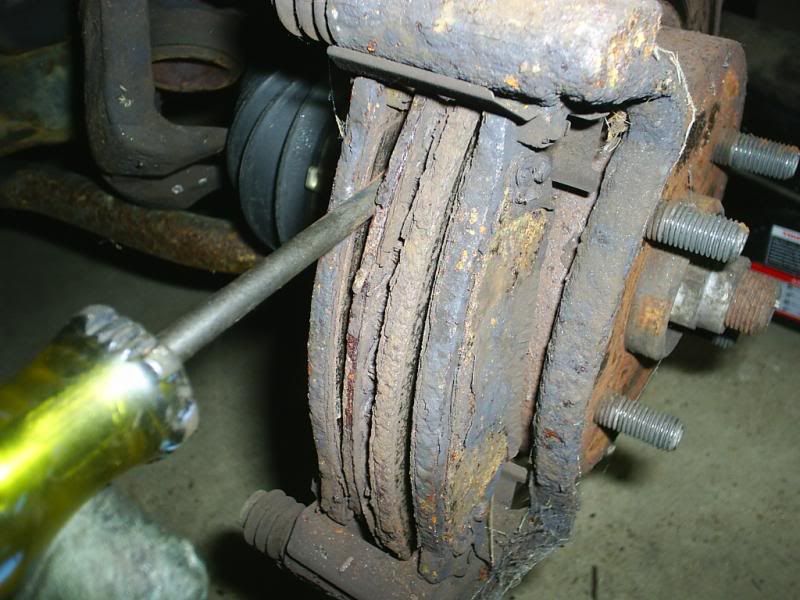 Facepalm. New rotors from amazon, pads from advance, complete axle for $50 total!!! Amazon shipped two rotors in two different boxes that arrived a day apart. This makes sense to them! Prime FTW.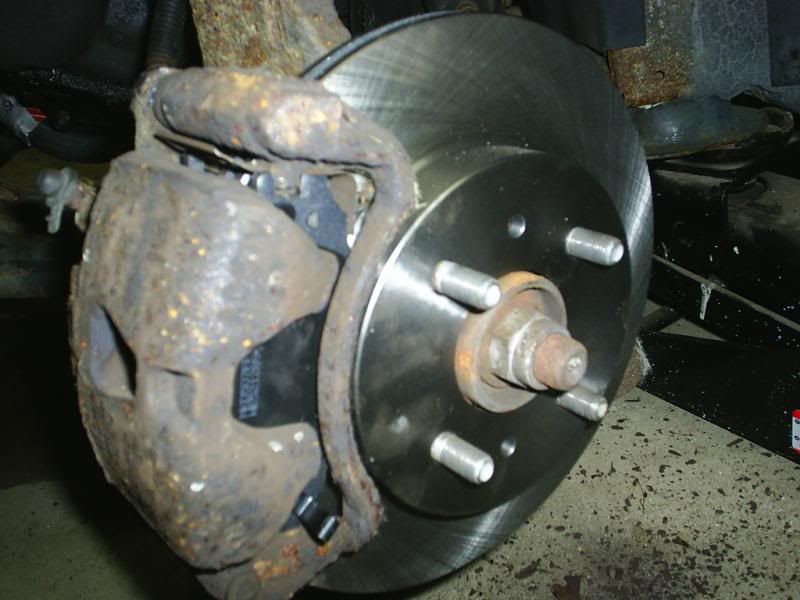 Future plans: Pass state inspection, then do comfort items like the thermostat. It also got peak 10w40 oil that I got cheap, and an exhaust flexpipe that wasn't all that exciting to photograph. I re-did the belt tensioner with a new cheapy one: the one I put in held the belt but the mechanism had friction and made the belt squeak. With a new tensioner the AC clutch chirped but gave it up after a minute.