So, let me begin by saying that I have been a long time lurker on this forum and have learned many great things from this site! A little background. I have been a Fram fan from way back; as was my father and pretty much everyone in my family. Never had an oil related problem and never once have I cut open a filter until today! I am strictly a Conventional Oil user in my cars and religiously do my oil changes at 3000Miles/5000KM. I tend to stick to the same oil for the life of the vehicle and do all the changes myself. About a year ago, Wal-Mart Canada did away with all the Fram filters and replaced with Purolator. I'm sure y'all remember reading all the threads and I'm pretty sure it happened south of the border in the US as well. Well, I jumped on the bandwagon and picked up a couple of filters. Now with the recent Purolator issues I decided to do some cutting and see for myself. Now to business: 2006 Chrysler PT Cruiser 2.4 N/A 72xxx Miles/117xxx KM Valvoline WB, 5W30 with a Purolator Classic L10241 oil changed at 2920 Miles/4700KM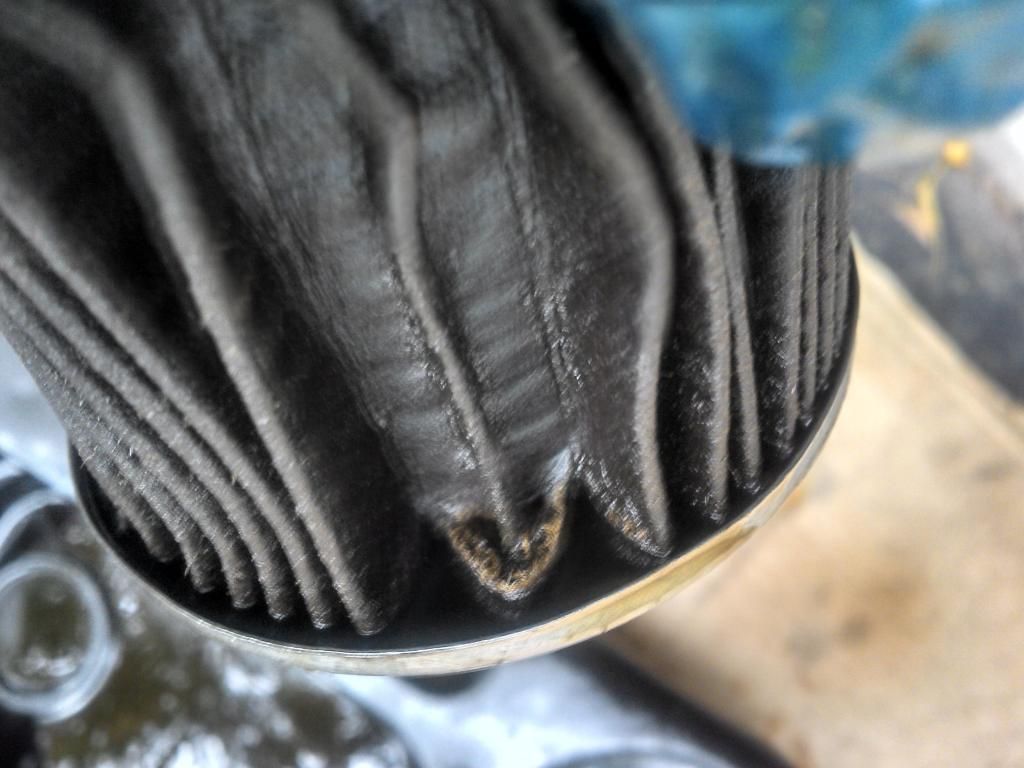 My conclusion on the Purolator. The can is super thin and flimsy. I used a $2 can opener to cut it and it cut through with ease! I found two tears and that's enough for me, back to the Orange can I go. In all fairness, I have a Fram Extra Guard on there right now and will be cutting that open in the next few weeks for a comparison. I also have another Purolator on the shelf in the garage and will give that one a try and see how it compares to this one. On to the next one! 2009 Kawasaki ZX14 1352cc's of Puuure Maaadness! 31,xxx Miles/51,xxx KM Motul 7100 Full Synthetic 10w40 with a Fram PH6017a Oil changed at 3160 Miles/5100 KM of Hard Use!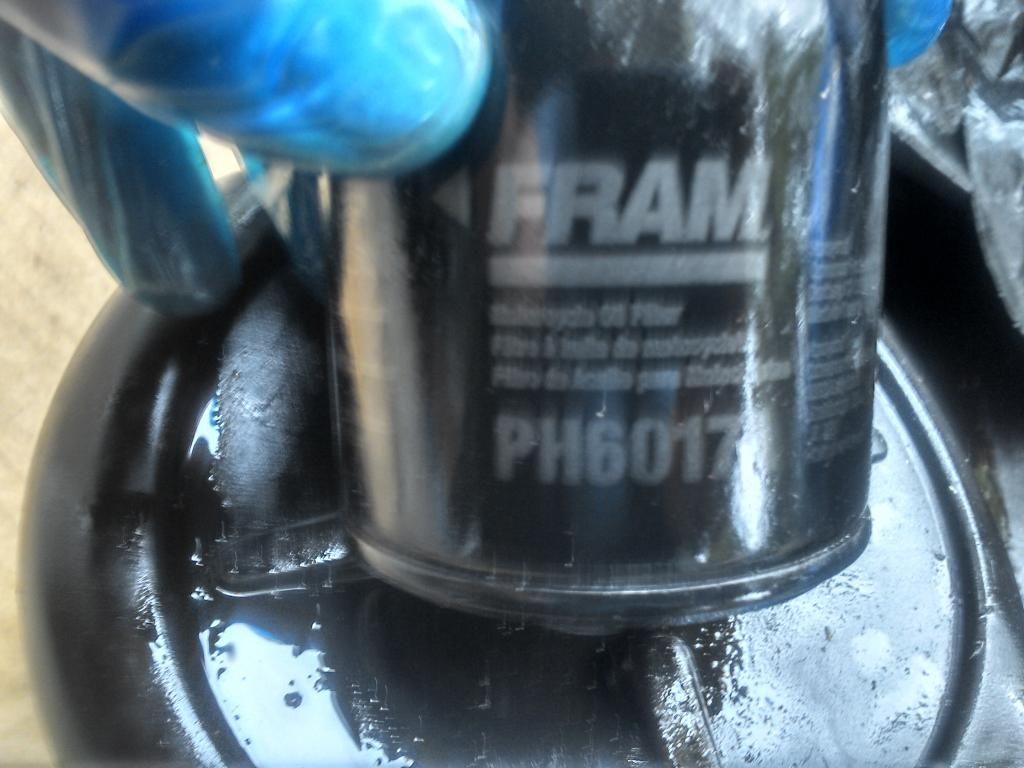 My Conclusion on the Fram: I normally use Kawasaki's OEM filter on the bike but have used the Fram PH6017a from time to time. The filter is rock solid! It took for ever to cut into it! At first glance, it appears to be just as solid as OEM. The ADV seemed to work fine because there was still a fair bit of oil left behind the filter media after I cut it open. No tears!, pleats look great, and the end caps were solid!!! I think I may have found my new bike filter. I currently have a OEM Kawasaki filter on the bike and will be cutting that open as a comparison to the Fram. But as it stands, I am pretty impressed with the Fram. Well, there you have it! You folks have officially made me a filter cutter and I'm glad you did! Cheers!