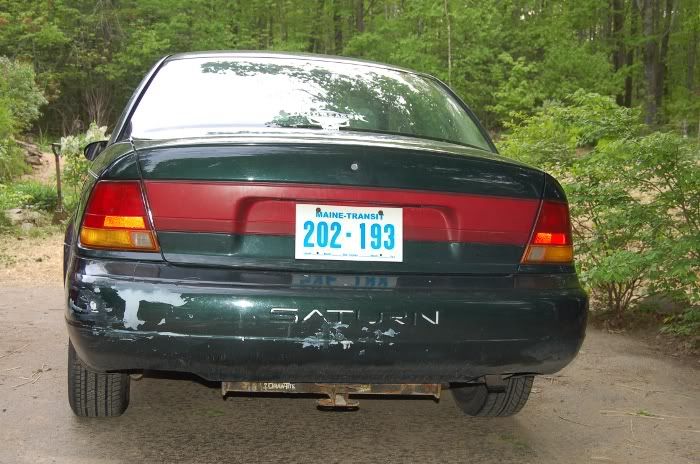 Always wanted a trailer hitch for one of my saturns. They'll tow 1000 lbs. Sick of owning pickup trucks just to haul yard waste-- they rust out, need tons of repairs and insurance. Bought this heap... and it has a bolt-on hitch that I'll move to one of my "good" cars.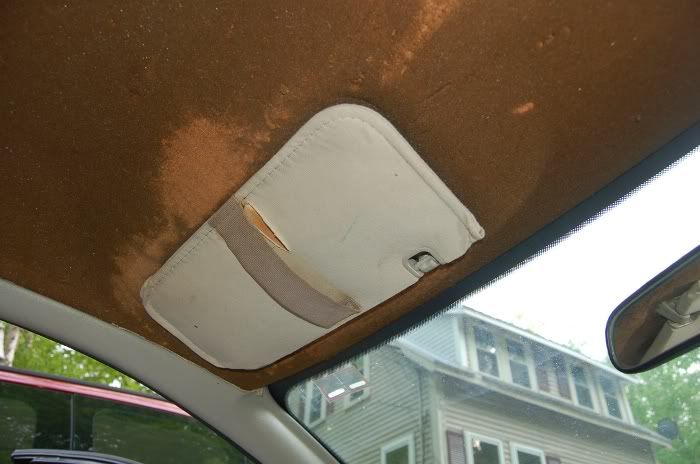 Well at least the headliner fabric won't fall down.
This oily mess explains how I got it so cheap. PO had the cam cover gasket resealed but it still leaks oil on the exhaust manifold. I theorize the plastic cam cover is warped and I have an aluminum one I'll stick on with RTV. PO thought the head was cracked or the gasket was shot-- we'll see-- but of course the head gasket is UNDERNEATH the exhaust manifold and an unlikely source of oil. When I showed up to look at it the battery was completely flat dead. He jumped the car and I noticed the serpentine belt wasn't moving. I touched it against the (nearest) AC pulley and it caught and made a horrendous rythmic clacking noise. Incidentally the valves were also ticking madly. (Saturn DOHCs get loud when they sit... and loud when low on oil.) Once it made that noise I let out a deep sigh and told the guy I could use it for parts. Get the title, come back with a charged battery, belt tensioner, and temporary license plate, and it's ready for the road. Except: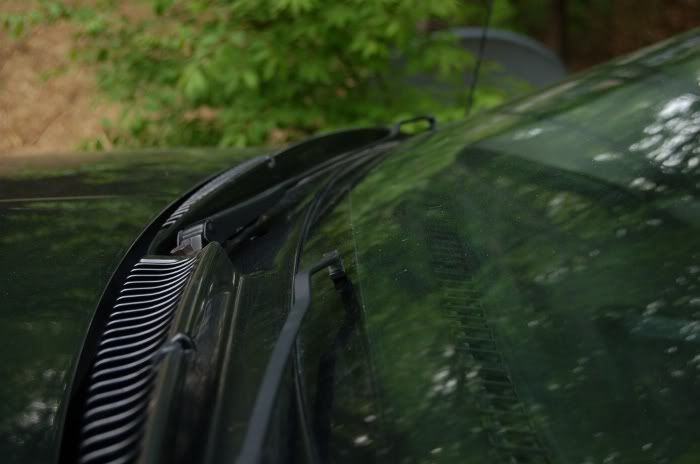 No wip3rz? Seriously? This is like when I bought my house and the previous owners stole a light fixture from the bedroom.
Previous owner ran "30w50" oil. Wonder where he gets that. Saturn parts counter?
Thing was low, I put in 2.5 qts of used oil that was mostly M1 0w30. Smoked like mad the first couple miles then smoothed out and got peppy. Also the lifter tick cleared up. I thought maybe the cat was eating the oil but I did another cold start and the exhaust is clear! I have some "Mag 1" motor flush, mostly kerosene, that may also get dumped in this heap.