Joined

Mar 10, 2017
Messages

1,154
Location
When we purchased my Wife's Dacia Logan in January 2021 it came with a set of Continental Eco Contacts fitted in the factory 185/65/R15 size on steel wheels. Unfortunately, the tyres had between 2-3mm on them, and the rears which were the originals were starting to crack between the tread blocks, so I quickly started looking for replacements.
My Wife said she wanted the 16" steels from the Logan/Sandero Stepway model. These are 16" star/shaped steel wheels with proprietary trims that make them look like alloys. I went shopping on good-old Facebook marketplace and found a set 15 miles down the road. These had a brand new set of tyres fitted just 6 weeks prior (owner provided me with the receipt) at a cost of nearly £200. Even better, they included a set of OEM TPMS sensors which saved me a job of having them swapped over from the old wheels. A little bit of haggling and I got the set for £150! Bargain!
Except, not so much a bargain. They came with some Chinese budget branded tyres. They were called Fullrun HP199's. Despite having the full 8mm of tread, they were THE worst tyre I've ever experienced. I'm amazed such a tyre was even available in the British market. The tyres were dated the back end of 2020, so I couldn't even use age as an excuse. They were horrific. The first issue with these tyres that came apparent was the noise. Honestly, as soon as you hit 30mph or so, a drone came over the car that made you question the integrity of the wheel bearings. At first, I was actually convinced a wheel bearing was failing. In the dry and reasonably warm weather, they provided enough grip to get you about day to day with little issue. However, as soon as the temperature dropped or there was a little rain on the ground the tyres turned into ice skates! Even pulling off from junctions with next to no power often resulted in the front tyres skipping and jumping looking for grip and the ABS could be activated with little effort.
It also appears that I'm not the only one...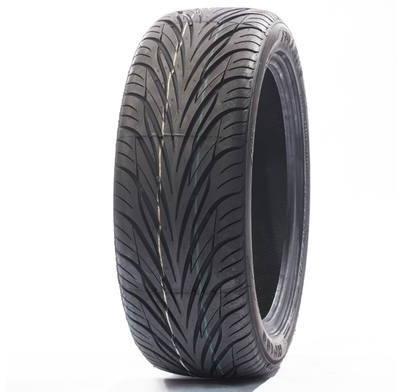 Will the Fullrun HP199 suit your car? Find the best tyre for your car read 78 reviews for the Fullrun HP199 and compare to other Economy Performance tyres at tyre reviews

www.tyrereviews.com
My Wife put up with them for 18 months but now the temperature is dropping again she started to complain about the tyres. My Wife's also started a new job earlier this year and the amount of mileage she's doing is increasing, so I decided it was time to get them off.
Of course, only one choice in todays market...
I had them fitted at our local Costco. They cost us £250 for 4 tyres fitted (~$300 at todays exchange rate) which I think was a very good price. Although I spent an hour walking around Costco while they were fitted and spent another £400.
Straight away the car was far quieter, and initial turn in seems to be sharper and slicker. The car seemed to be more settled on the motorway journey home and overall just inspires more confidence. The car is never going to be some high-speed motorway bruiser, but it's nice to be able to sit with cruise control on at our 70mph speed limit without thinking your wheels are going to fall off.