Joined

Feb 17, 2007
Messages

3,751
Location
My wife and I are buying a new house that has a larger garage than our current house. We are scheduled to close and move in next week. After taking a lot of measurements it looks like we will finally be able to park both my Honda Civic and her Nissan Rogue in the garage together and still have room to open the doors and get in or out of the vehicles. However, I have a large Craftsman rollaway tool box and a homemade 5 foot work bench that I built about 8 years ago. I still want to save as much space as possible in our new garage so I am thinking about paring down the tools I use and buying a smaller box that will fit in one corner of the garage and allow me to park my car in front of it. This is the box I am considering:
http://www.homedepot.com/p/Husky-52-in-W-9-Drawer-Mobile-Work-Bench-Black-75809AHR/205562434
I would like to sell my old Craftsman box, it is still in great shape, but I just do not need such a large box any more. Both of our vehicles are fairly new and under extended warranty so I doubt I will be doing near the amount of heavy wrenching I used to do to keep my old Dodge Dakota in good running condition. It is a sad fact but since I bought my Honda about all I do now for either vehicle is change the oil and rotate the tires. I have found that I do not need a large box full of brake tools, cut-off tools, specialty wrenches, 3 jaw pullers, u-joint removal tools, and only God knows what else I have crammed in that Craftsman box. I would like to just have my basic hand tools such as screwdrivers, wrenches, pliers, stereo installation-related tools, hammers, a few files, maybe some basic woodworking tools like my old Skill Saw and jigsaw, drills, drill bits, and other basic hand tools that see the most frequent use now. The point of this long-winded post is to find out whether there is a market for my old Craftsman box. I would like to sell it, I sure don't need two boxes, but would anyone really want to buy a used tool box when they could just drop on down to Home Depot and pick up a new one for $298.00? I thought about putting it on Craigs List but have heard CL is full of scammers and dirtbags. There is a local weekly classified ad sales paper here, but it is hard to know if I would get any response from it. Here are pics of my Craftsman box and work bench: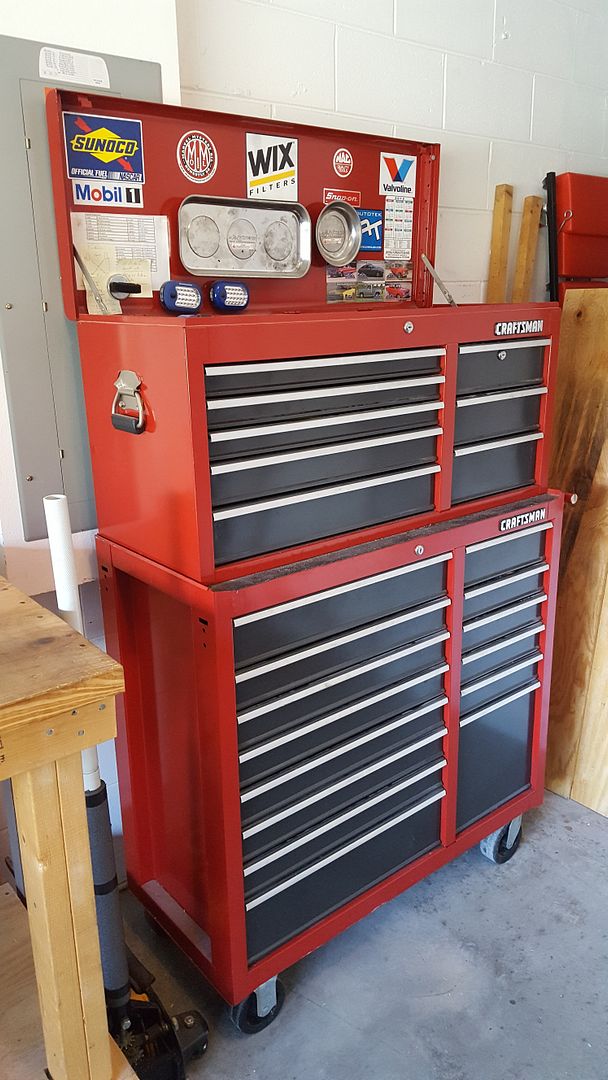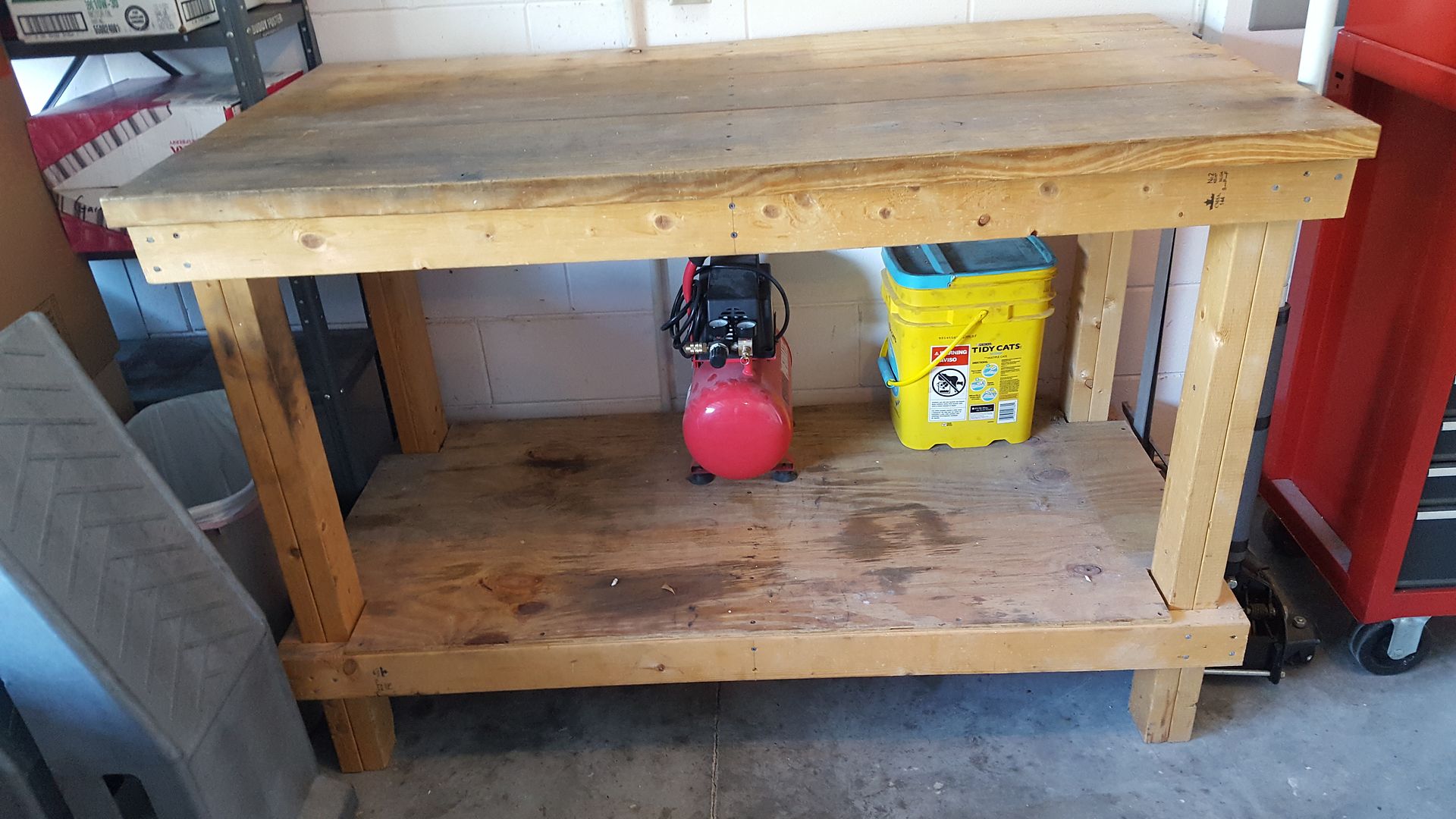 Thanks for any ideas on this.