Joined

Jan 6, 2005
Messages

7,550
Location
Some pictures I took while riding my bike to the summit of the Great Smoky Mountains National Park. Disclaimer: wavinwayne is not a good photographer, so please don't critique my lack of photog skills. From the visitors center at the entrance to the park. If you've ever been to the GSMNP in the summer, you know how early this picture had to be taken.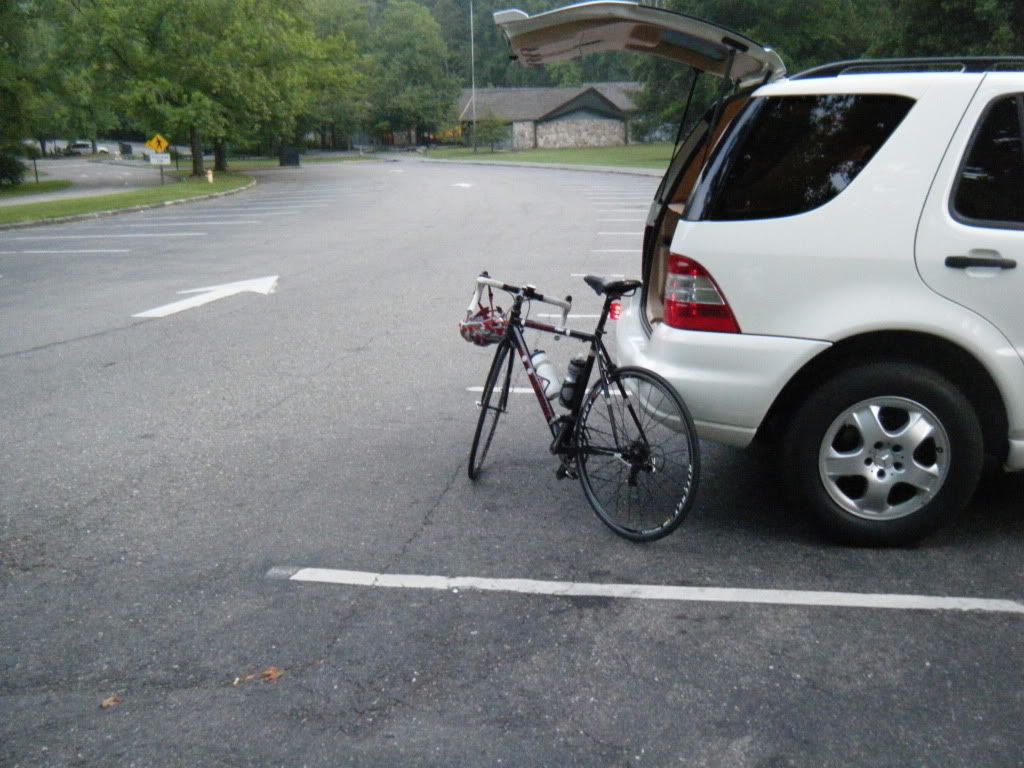 The beginning of the ascent. Still many more miles to go.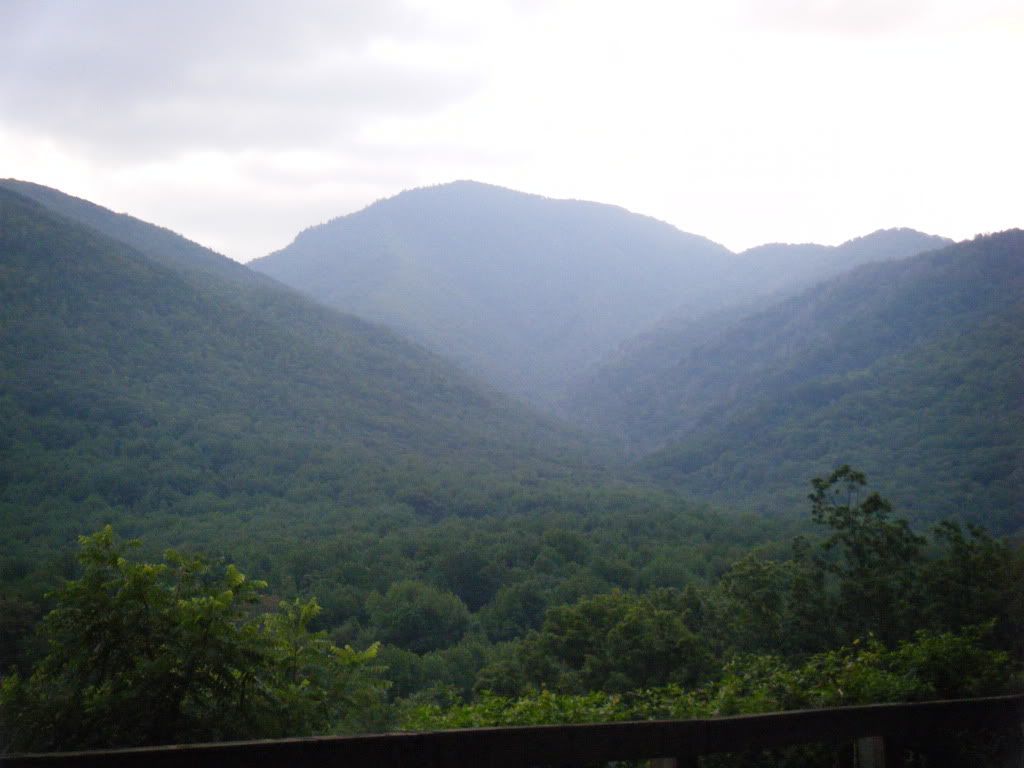 A random stream, with unusually low water level.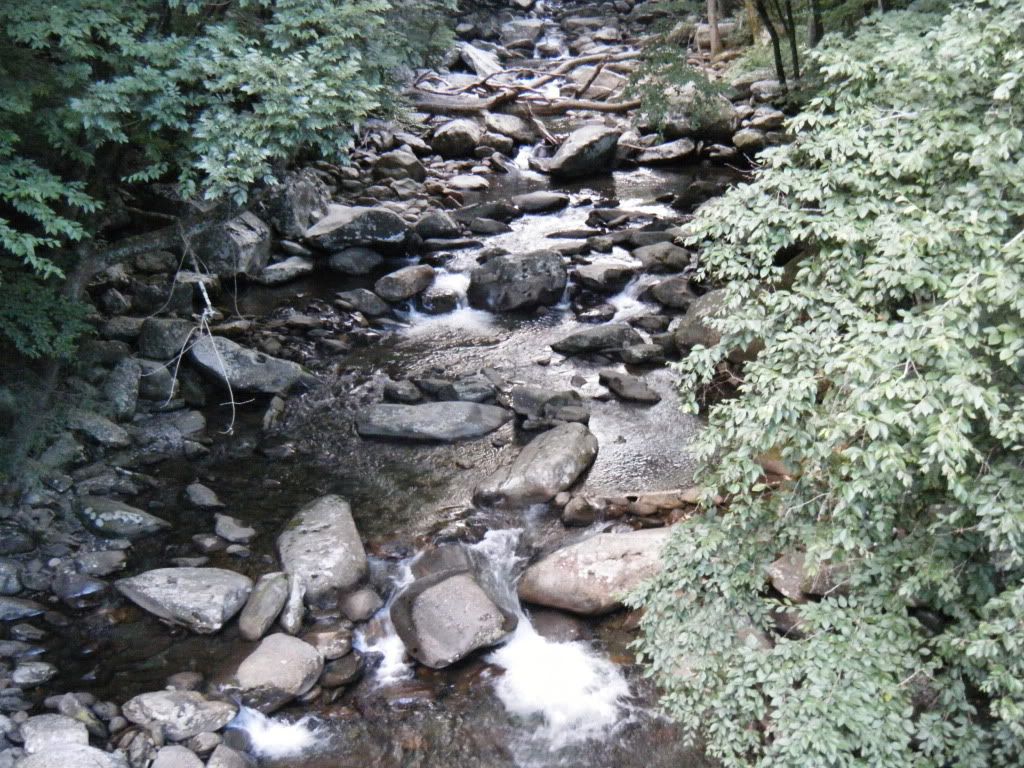 Looking to the West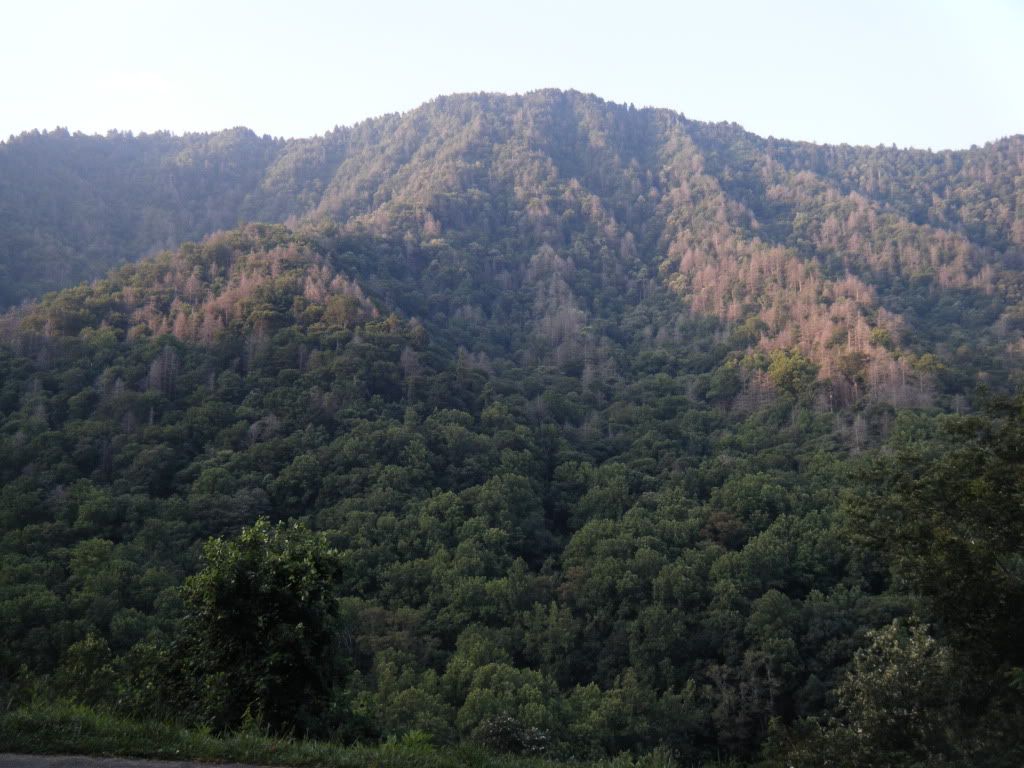 I'm never going to get there. Why do I do this again?..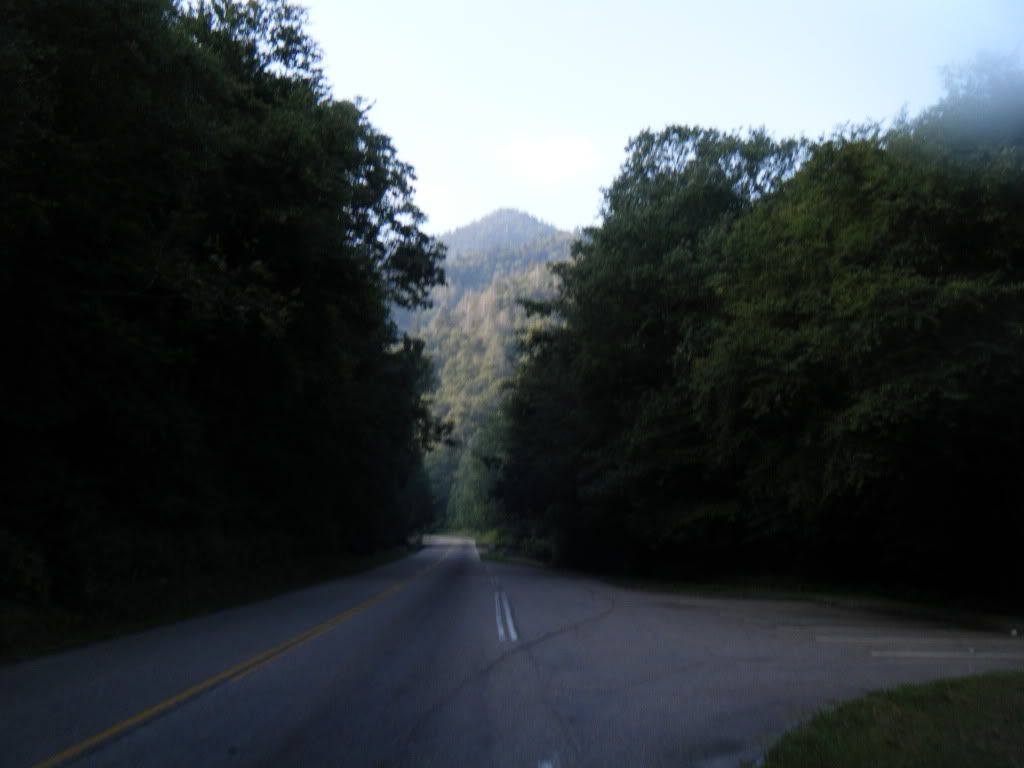 That front brake must be dragging....Nope, I'm just slow.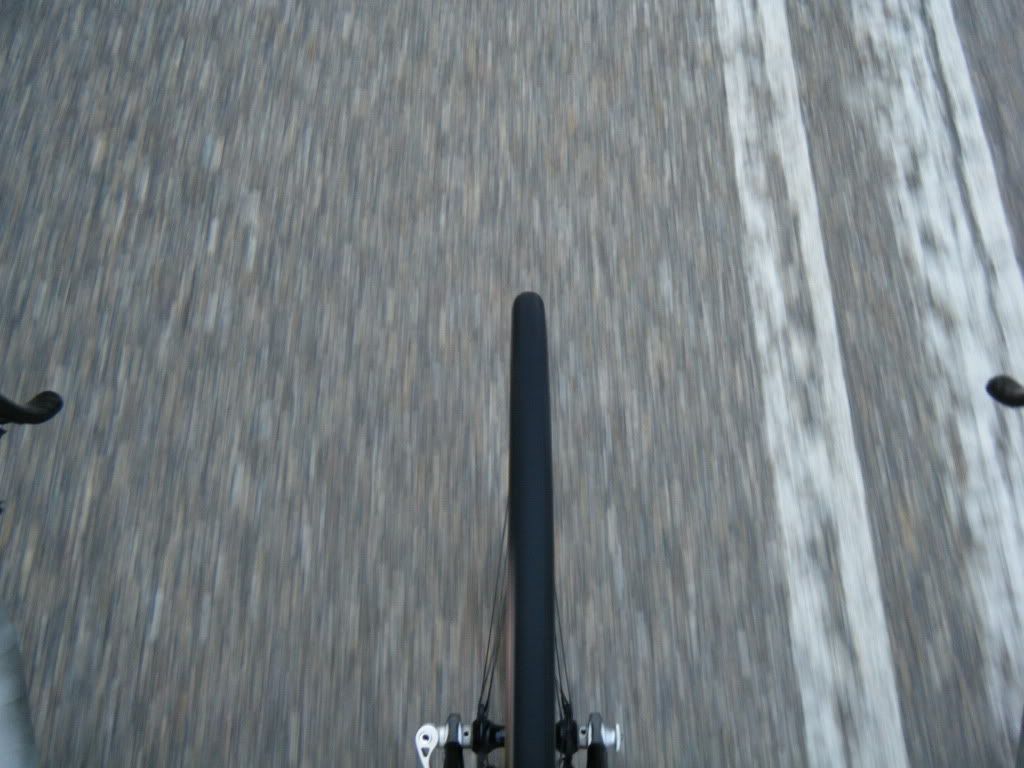 They're not called the "Smoky" Mountains for nothing.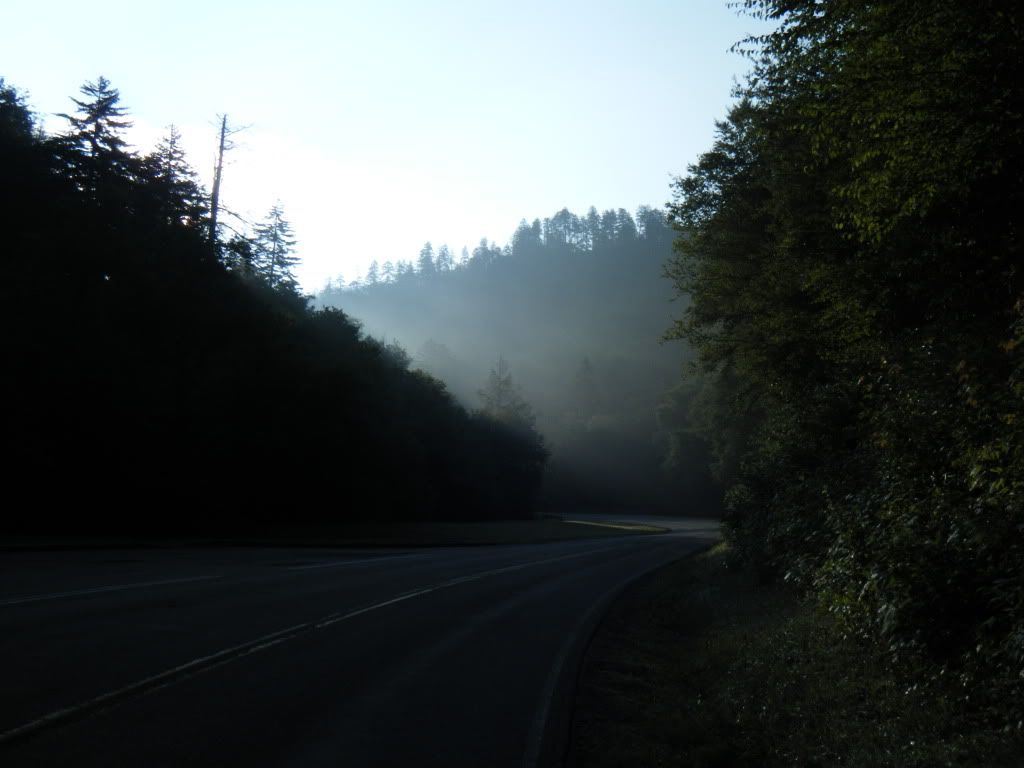 Looking down onto the Blue Ridge Parkway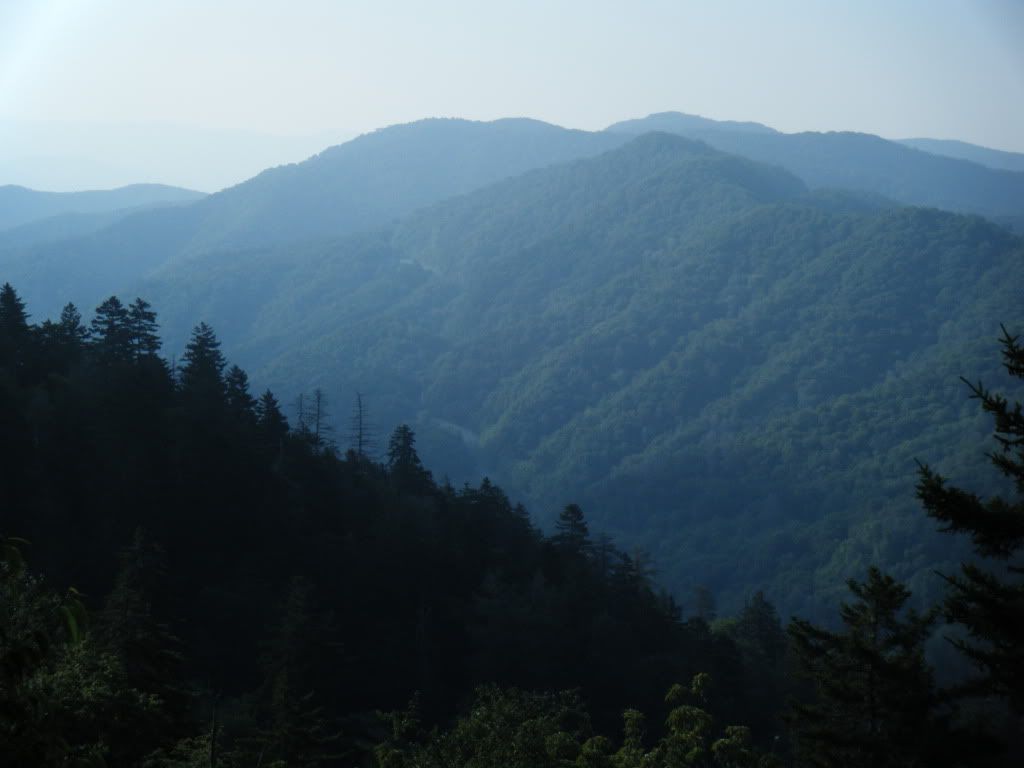 Somewhere along the final portion of the ascent to Clingman's Dome
Dang, even my shadow is fat. Note to self - climbing mountains is easier if you are not fat.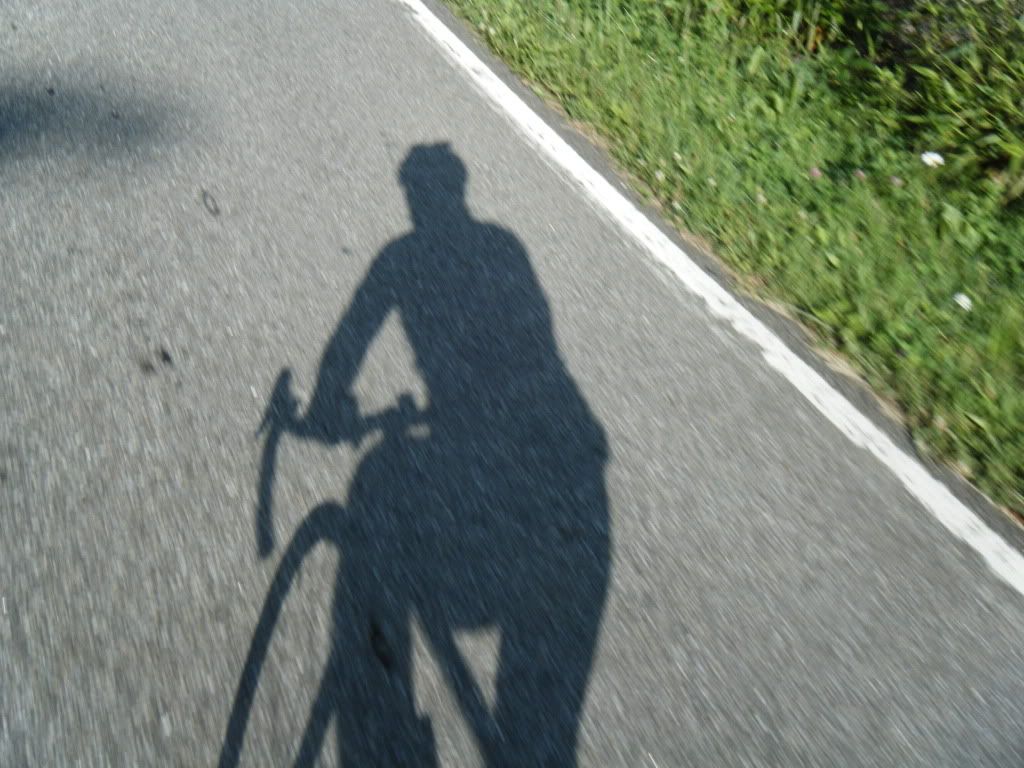 A flower that I thought was pretty.
Where the Appalachian Trail crosses the road to Clingman's Dome: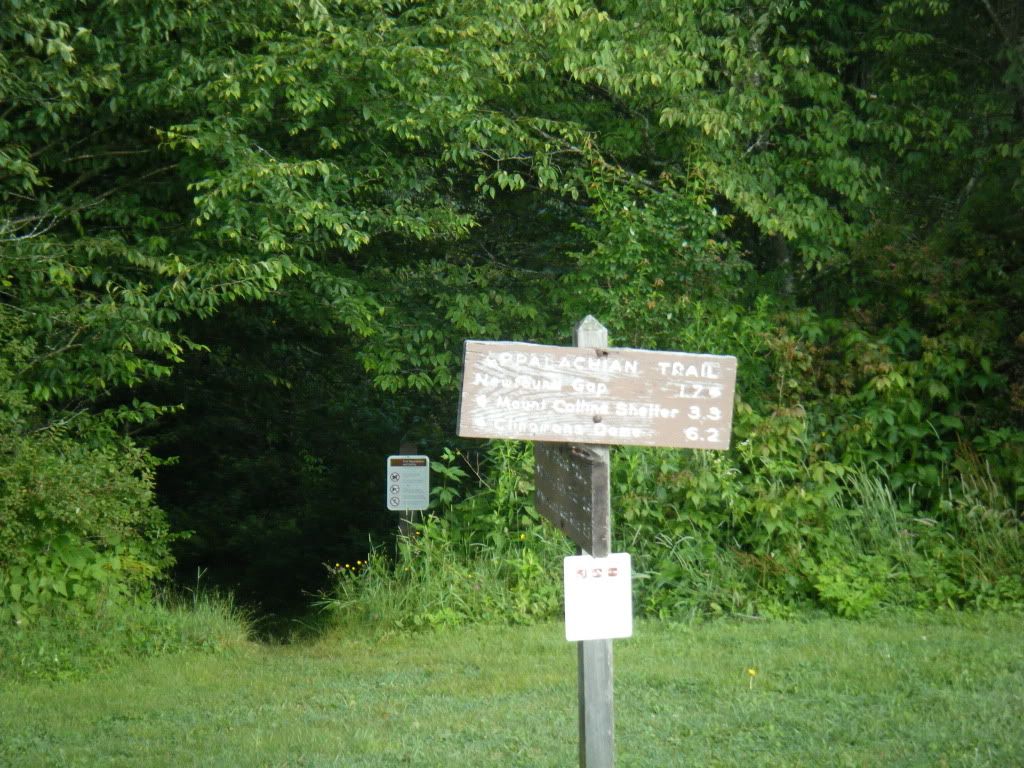 I never did see him.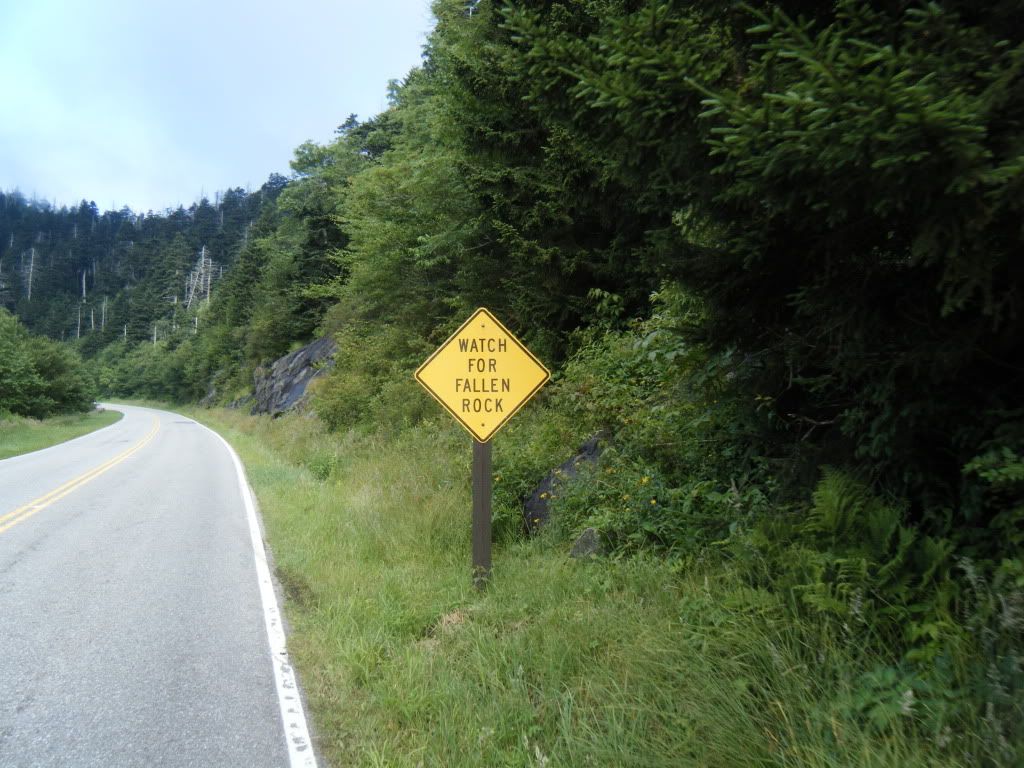 You can see Clingman's Dome if you look closely. It is demoralizing when you see how much further you still have to ride.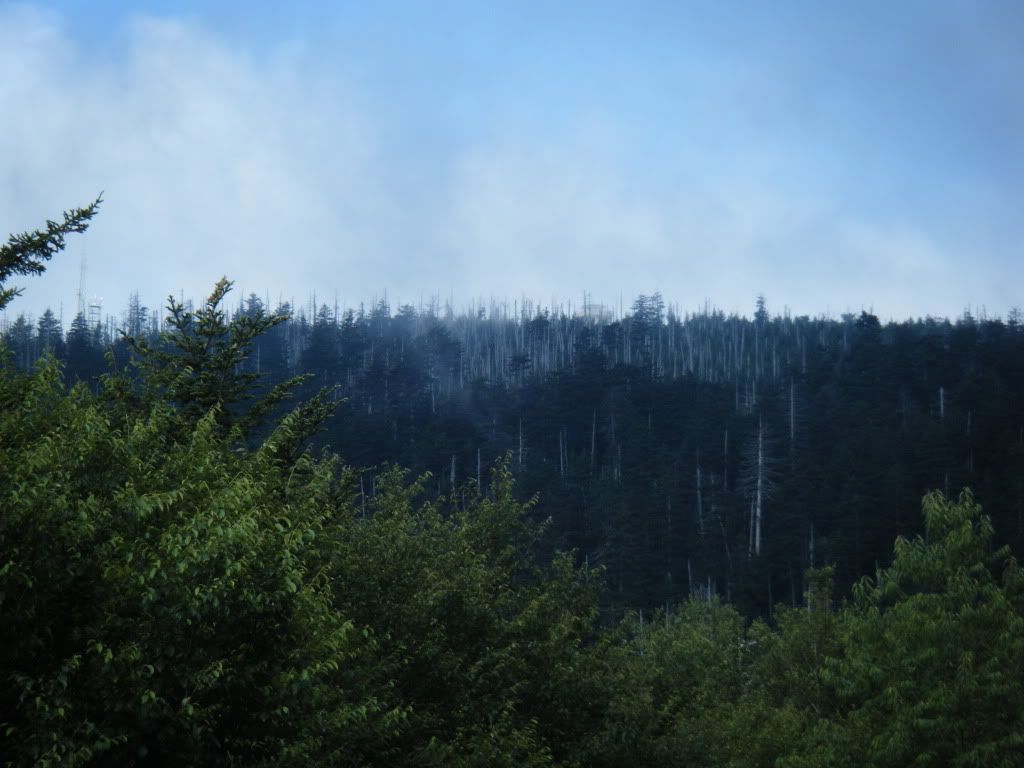 FINALLY! The summit: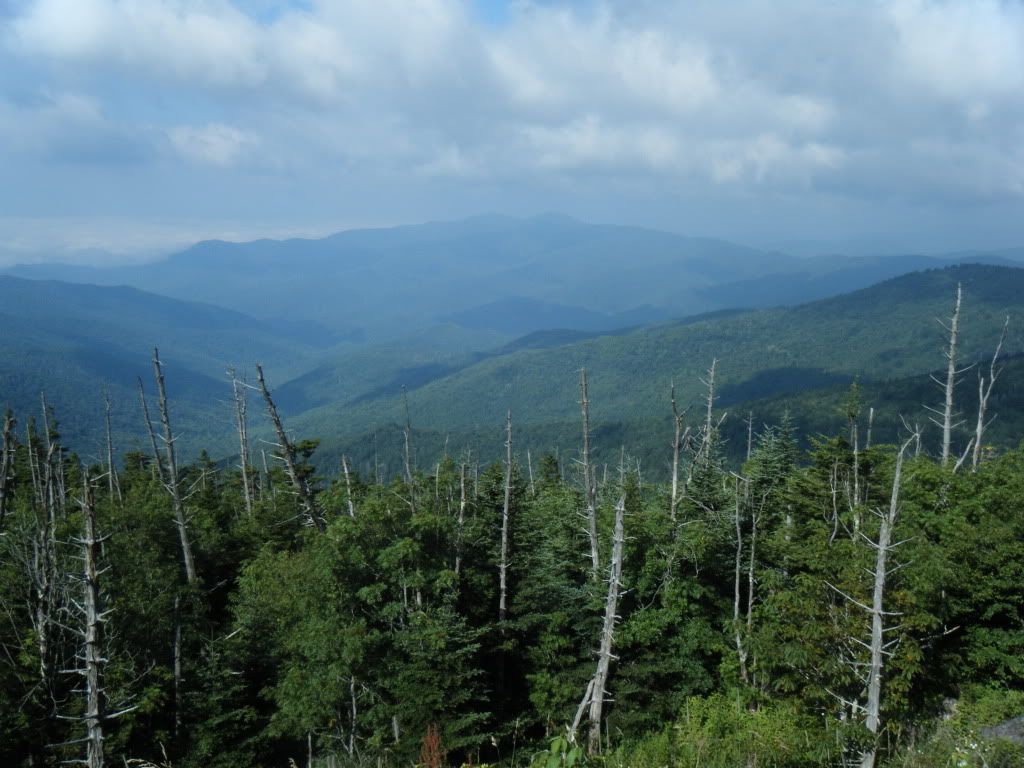 Even my bike was tired: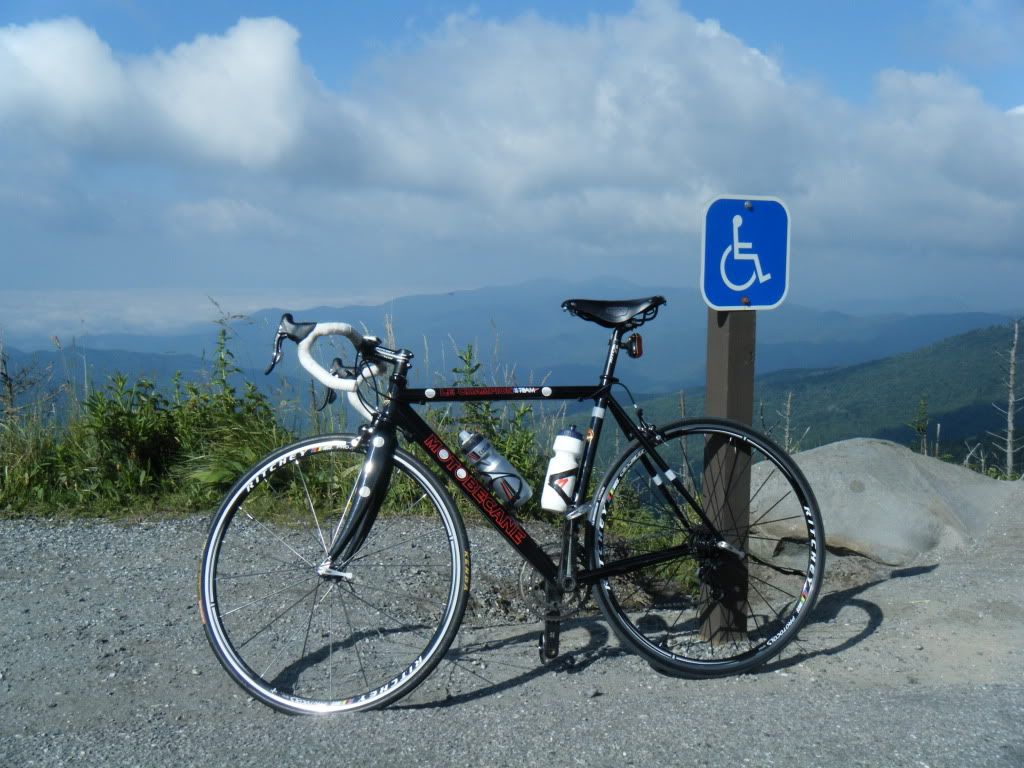 ALL of one certain species of Fir trees has died throughout the entire National Park. Other evergreen species have been unaffected.
Last but not least, a picture of an overweight, yet determined to climb the mountain, wavinwayne: