Joined

Jan 23, 2003
Messages

848
Location
We are thinking of replacing my wife's Outback with a Rav4 Hybrid. I came across this article (it's in french, but google will translate):
L'un des véhicules les plus populaires et réputés pour leur fiabilité, le Toyota RAV4 hybride, exaspère et inquiète bien des propriétaires. Un câblage haute tension se corrode gravement sur des modèles de moins de trois ans. Coût de la réparation : plus de 6500 $.
www.lapresse.ca
It speaks of some serious wiring corrosion issues with the high voltage wiring to the rear motor. To replace this harness is somewhere north of $5K! Toyota has issued a TSB for 2019-2020 models, which the newer Hybrids have an updated connector design. I am not sure if the new design is a long term solution as it still appears corrosion could be an issue with time. I also came across this thread on a RAV4 forum which has some good pics and shows the old connector vs the new connector and reports of others with the same problem.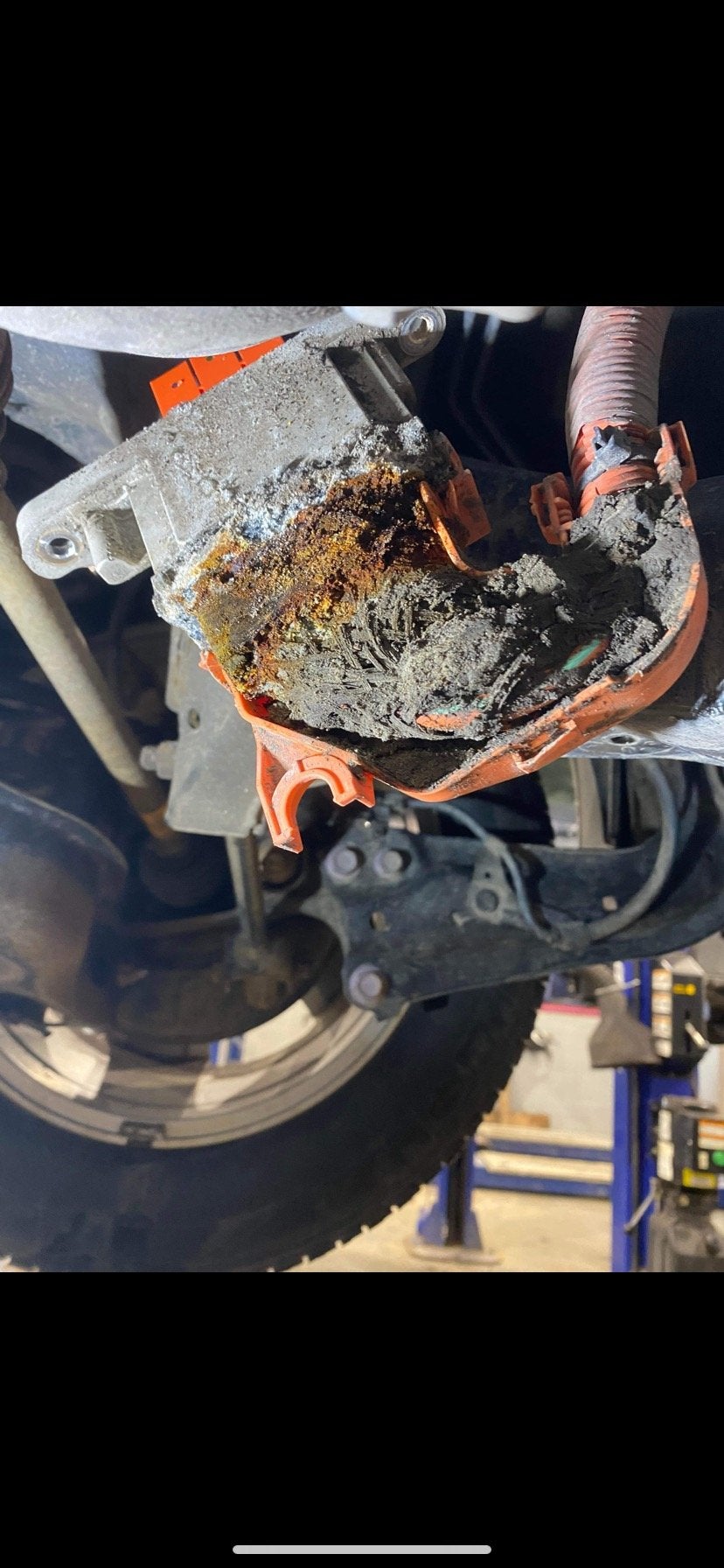 Hi, I have a 2019 RAV4 hybrid with 80,000 miles on it! My car is 28 months old and I'm leaving cold Canada. 2 weeks ago I got a hybrid malfunction message. I did a inspection at the dealer. At the rear drive unit the wire is in really bad shape and Toyota don't want honor my hybrid 100,000...
www.rav4world.com
It seems this is an issue on Rav4 Hybrids in areas of inclement weather and the use of road salt. The replacement of the harness is only covered under the basic 3 year 36K warranty not the longer hybrid or powertrain warranty. My wife previously owned a Gen III Prius, that was pretty bulletproof, but the Rav4 Hybrid has me somewhat concerned as we live in an rural area with lots of snow, salt and sand. Toyota replaced the frame on my friend's 16 year old Tacoma last year, so it seems odd that they are not stepping up to the plate on this. And it also is disappointing that they haven't come up with a better designed harness connector to replace the original design.
This is the early design connector used on 2019-2020 (or so) Rav4s
This is what happens after water, sand and salt get into the connector leading to harness failure.
Here is the updated design, which is open. I guess the idea is to ensure no moisture builds inside, but I still see this not being a good design in the long run as the wiring strand is still exposed to the the elements.