Joined

Dec 14, 2002
Messages

48,979
Location
Varta made in Germany in our 08 VW. Most use is <5 mile trips, car has 66666mi on it today. You can see the bubble that is constant Hydrogen purging.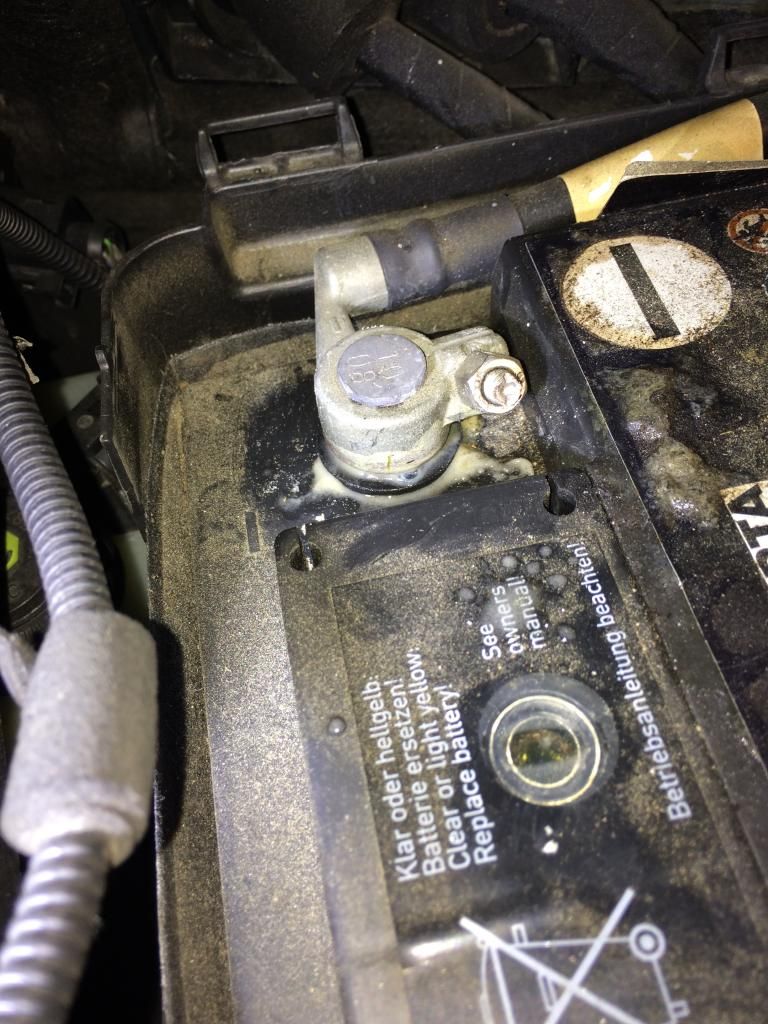 There is acid migration on the sticker.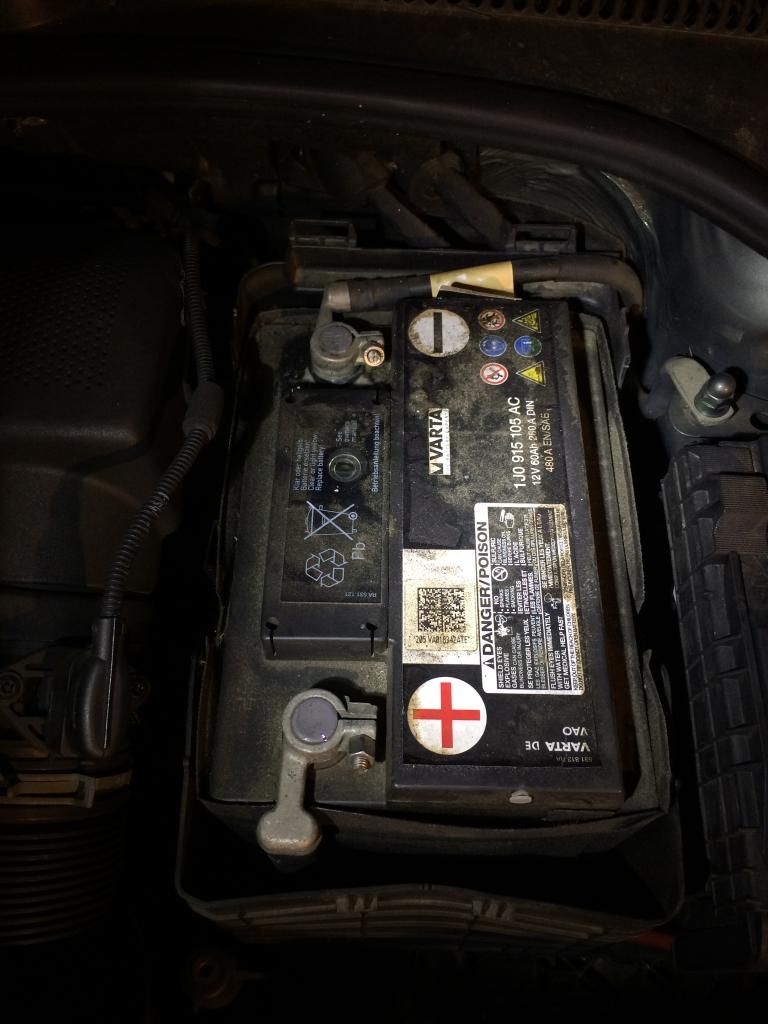 I did a load test with a real carbon pile and this wouldn't give me 300A. Car starts perfect, even below freezing, but thats because the need for CCA is overstated for many climates. Still, its an indication that the impedance has grown sufficiently high. Unfortunately I cannot find my impedance meter to get the reading. Pepboys has a 25% off coupon that makes their bosch 36+96 warranty H6/BCI 48 battery the same price as the non-maxx at Wal-mart, so that's what we will be getting. AAP for some reason doesn't seem to have a silver grade battery...