Joined

Jan 4, 2016
Messages

2,646
Location
Thanks for the info! Can you just order the spacers on Amazon or Summit? Thanks, Tom
Yes. Make sure to use a torque wrench. If you overtighten the aluminum spacers - they will crack. I do 100ft/lbs on all lug nuts for years, on many vehicles, never an issue. But I know knuckleheads who use pneumatic impact guns on those lug nuts, and complain that aluminum spacers crack, bend, and not reliable. Don't make a user error, and use torque wrench on every lug nut. Takes a couple extra minutes, but provides years of trouble-free service.
These are the spacers I have: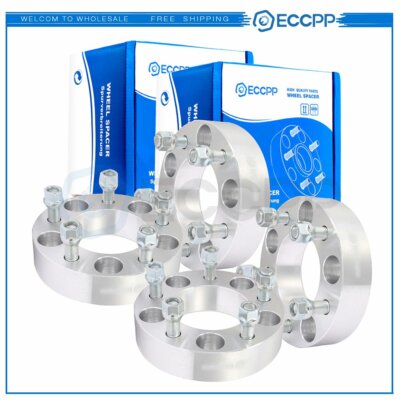 <li> 5x5-14x1.5-1.5"-87.1mm-silver-wheel spacer</li> <li> </li> <li> </li> <li>Pls click this link if you want to see the installation video:</li> <li></li> <li> </li> <li>specification:</li> <li> </li> <li>Wheel bolt pattern: 5x5 Vehicle bolt pattern:5x5</li>...