Joined

Dec 14, 2002
Messages

49,481
Location
I'm putting my existing springs onto new struts. I removed the compressor for better or worse from the spring to clean them and put cold galvanizing zinc on the spots where the coating is disturbed. So then I re-compressed the springs and are trying to reassemble. I am compressing at the same point I did to remove, but the compressed spring sits very crooked on the strut. If I allow it to be crooked, just tilt the spring, and put on the bearing/mount, there are a few threads poking through.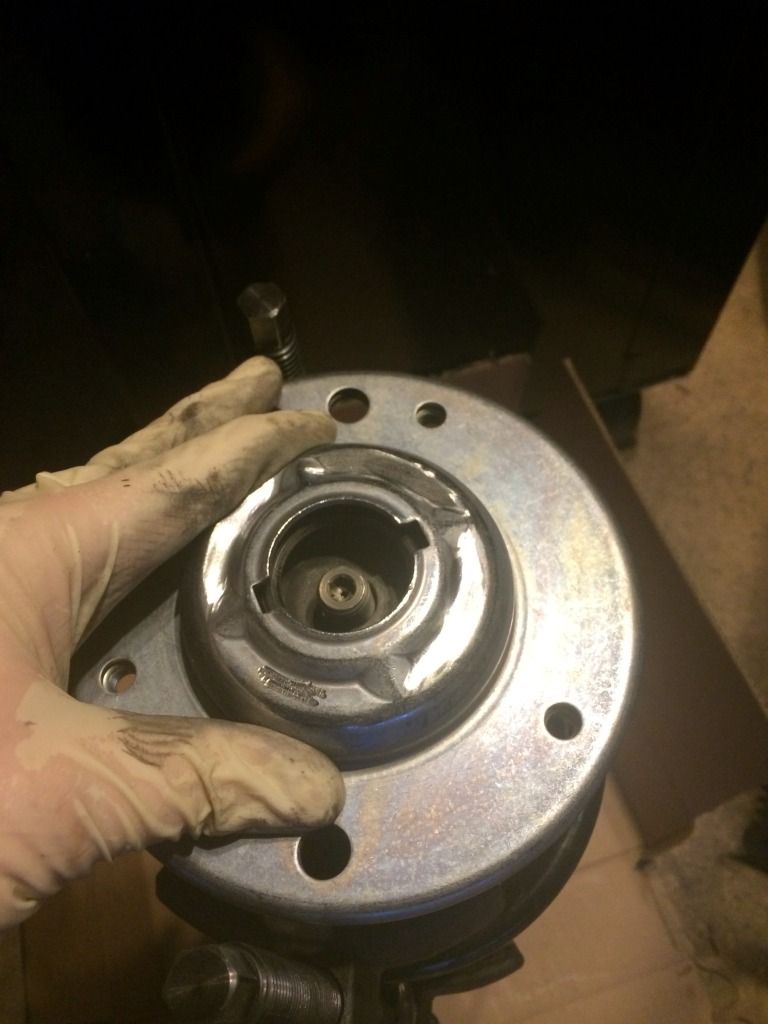 So I can put the socket on it, hold the shaft with a 6mm hex, and tighten.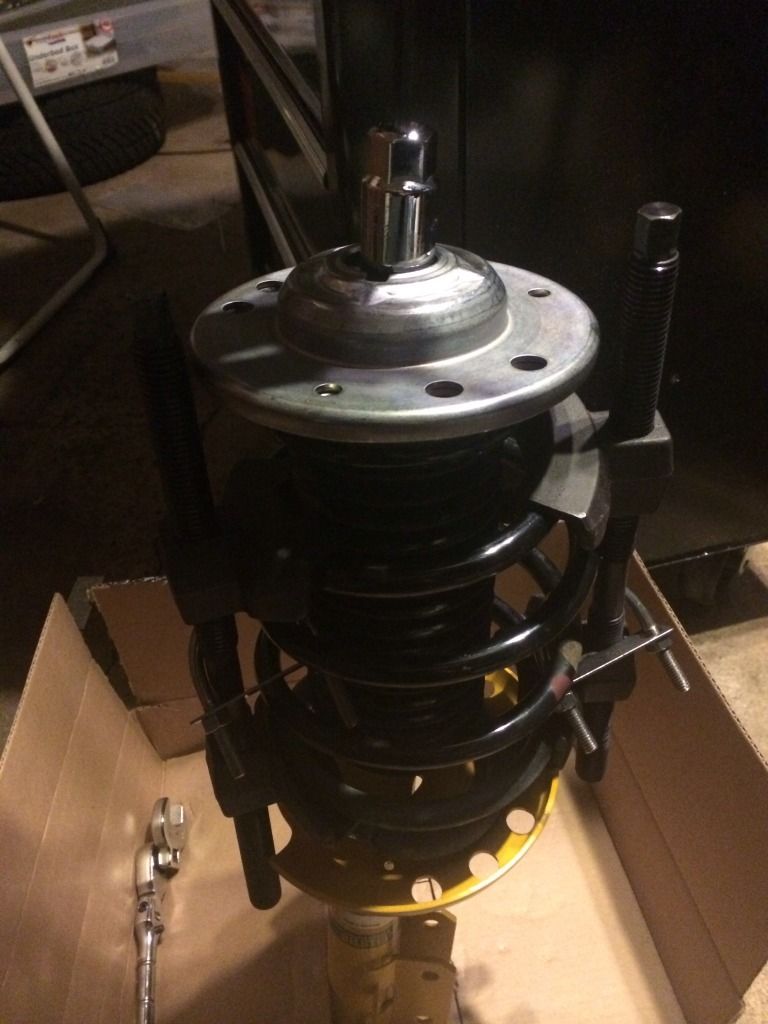 For now the spring and zinc washer is crooked in the bottom of the strut. Is this normal?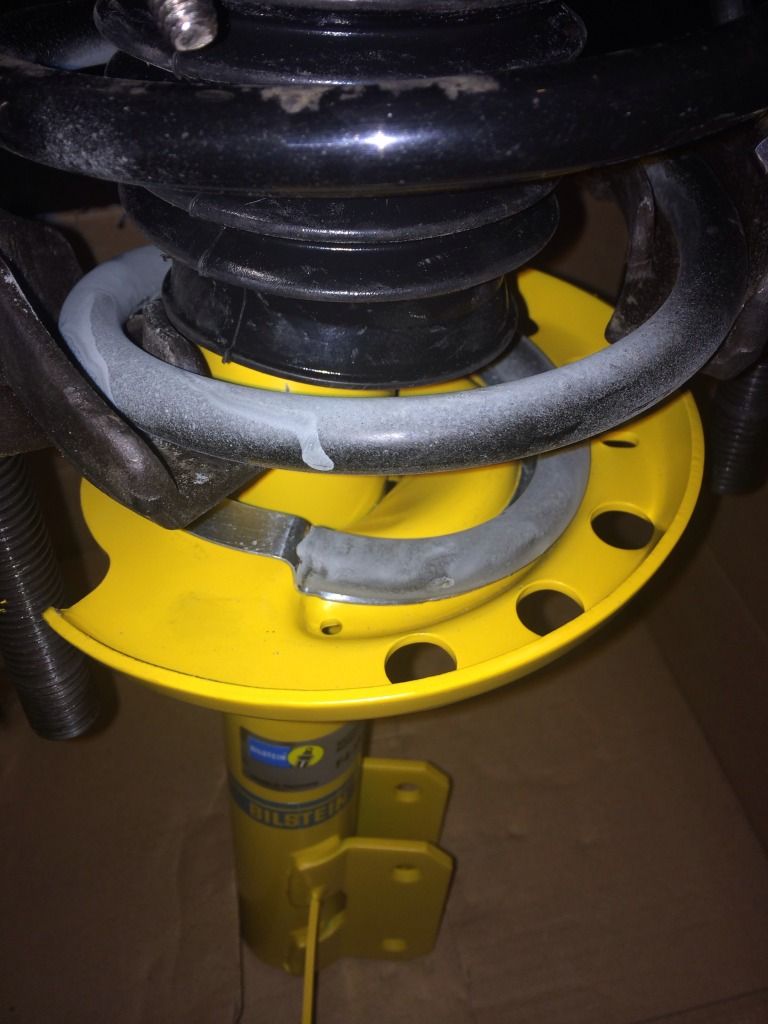 The bearing spins free via the mount, very nice. But everything is crooked.
So I've been using a HF spark plug socket (my never-used craftsman doesn't fit but the HF does) with a crows foot to tighten it. I'm holding the shaft by the hex. There is no way on the ground or in a vice that I'll be able to torque this thing to 78 ft-lb while holding with the 6mm hex. So my questions are: Is it safe/acceptable to decompress the spring given that the nut has been torqued at least past 20 ft-lb? Is it acceptable to do the final torquing with the strut on the car, where it is well supported, fully safe with the spring in place, etc? Thanks!