Joined

Dec 21, 2003
Messages

12,385
Location
Earlier this month I took a road trip with some friends and some friends to be. We started off in 5 Corvettes from near where I live. We drove 800 miles in 2 days to Flagstaff Arizona where the National Park Tour started. The tour is put on by Dwayne and Cindy Bublitz who run Bloomington Gold Tours in Flagstaff. They do a 1st class job, all lodging (nice places too) and 3/4 of the meals for the 4 day event were taken care of as part of the package. Their tour book and other information was very well done. There were 24 Corvettes on the tour, including 3 belonging to the 6 Bublitz family members helping run the tour. If you are interested, Google Bloomington Gold Flagstaff.
The 5 cars from near where I live in Northern California. In all we traveled 2100 miles together and still got along at the end of the trip.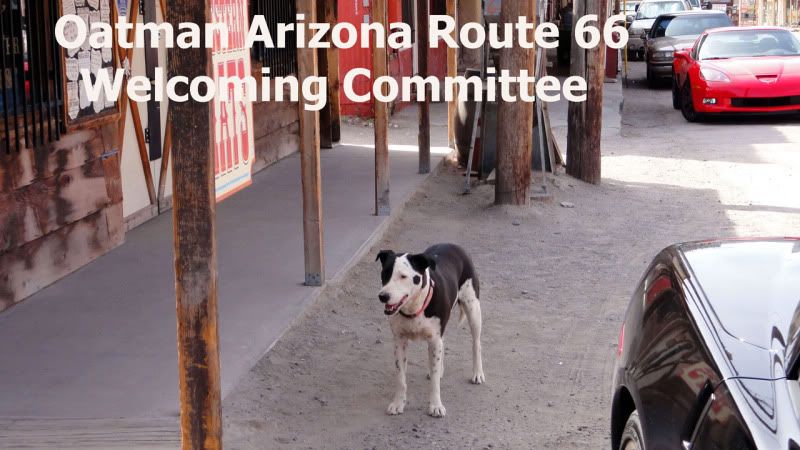 We started on Route 66 a few miles into Arizona. Oatman is on the old-old part of Route 66. It was bypassed in 1951, well before the Interstates.
We stayed just over the border in Needless California (114F that evening) the night before so arrived in Oatman before the other tourists. Oatman used to be a mining town, but now it's primary industry is souvenir and T-shirt shops. Normally there are wild donkeys roaming the main street looking for handouts but they weren't up yet. Prolly union donkeys.
Old-old Route 66 through Oatman loops north of I-40, coming back under I-40 a few miles from Kingman. Then it follows the main street through Kingman then Route 66 loops north of I-40 until Seligman. The Snowcap Diner in Seligman is one of the original Route 40 diners. It is run by the son of the man that started it in the early 1950s.
The first official day of the tour, 24 Corvettes headed north out of Flagstaff on US-89 towards Lake Powell, expecting Wile E. Coyote to run across the road chasing the Road Runner at any minute.
IIRC, Lake powell is the 2nd largest man made lake in the US and has over 1900 miles of shoreline. It filled many canyons, hence the long shoreline.
There is lots of recreational boating of all types on the lake, but it's so big that once you get a few miles away from a marina, it's not crowded.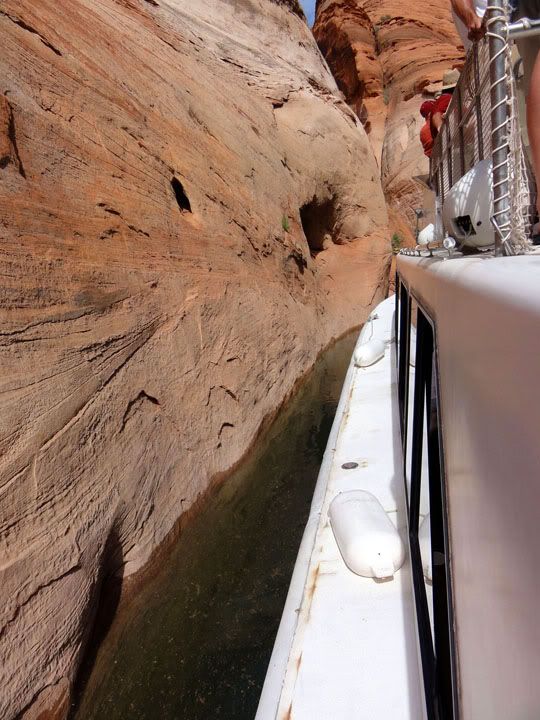 Our Lake Powell tour was on a 90 foot boat that the skipper put up narrow canyons that were unbelievable. At times he was withing 3 feet of the canyon walls, occasionally 3 feet on both sides. AFAIK, he didn't touch the canyon walls once.
There isn't as much to see at the North Rim of the Grand Canyon as at the South Rim, but IMNSHO, what is there is more scenic.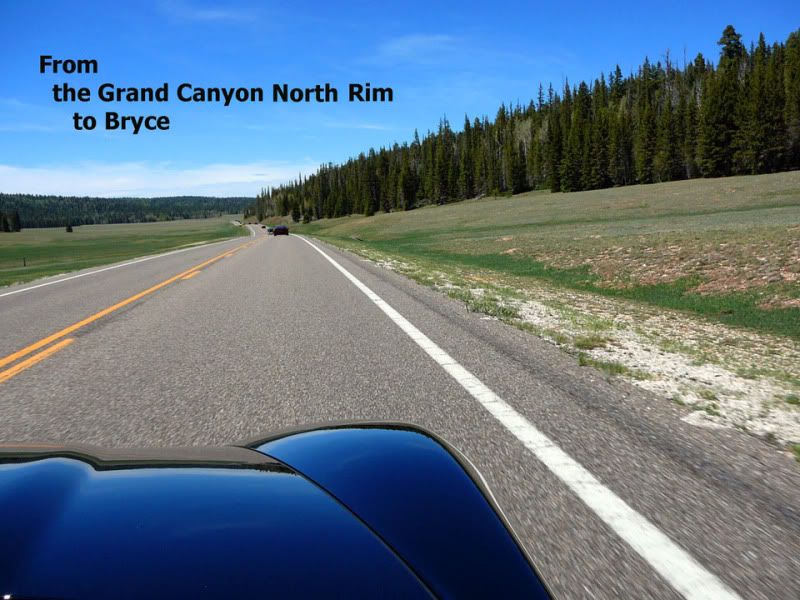 The road North from the North Rim
Bryce National Park. Pictures don't do it justice.
More Bryce.
Zion National Park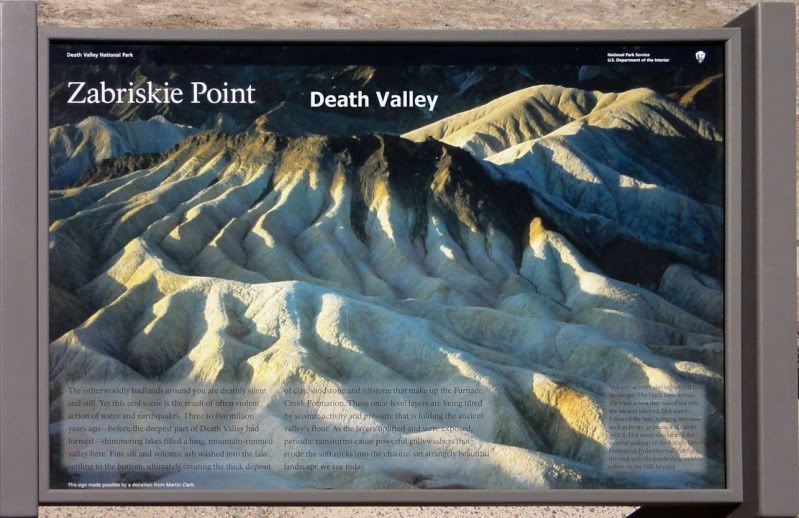 Zabriskie Point Death Valley. Picture of a picture.
Zabriskie Point actual picture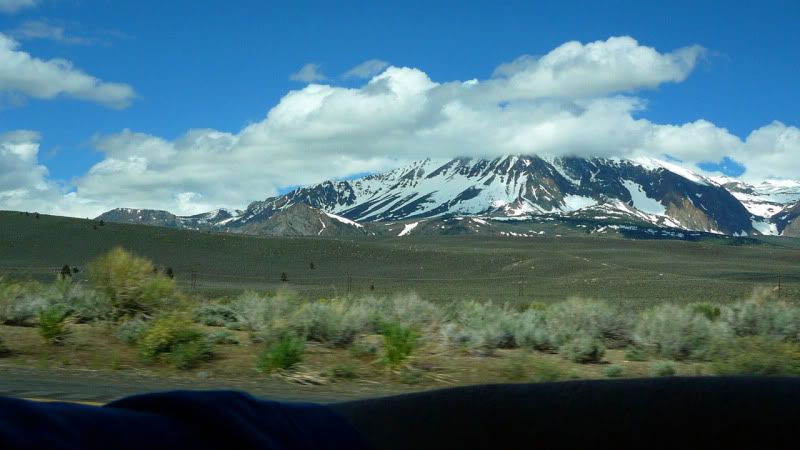 Eastern Sierra Nevada North of Bishop
Eastern Sierra Nevada an hour further north.