Since I got my Explorer, my drivers seat around the sides of the back and shoulder area has been rather uncomfortable. No matter what way I sat, I would feel metal bars and no padding. I also had no lumbar -- spin the wheel, no results. I got fed up today and pulled up the upholstery on the seat back and was laughing when I saw this....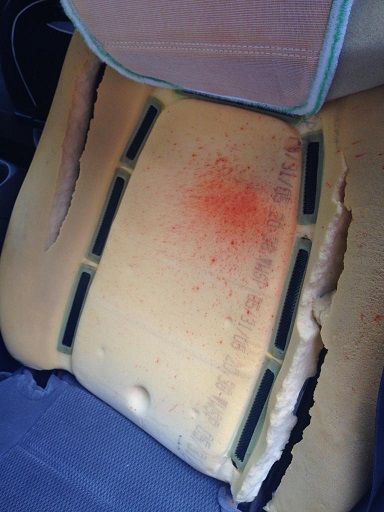 No, that is not blood on the foam, lol.... The foam was ripped on both sides of the frame and was sliding behind the bar when I would sit. That is why all I felt was metal.
This is the cheap lumbar support. Plastic snapped off the frame on both sides. It has a wire tensioner that tightens to bring the support toward your back. It was dangling behind the foam.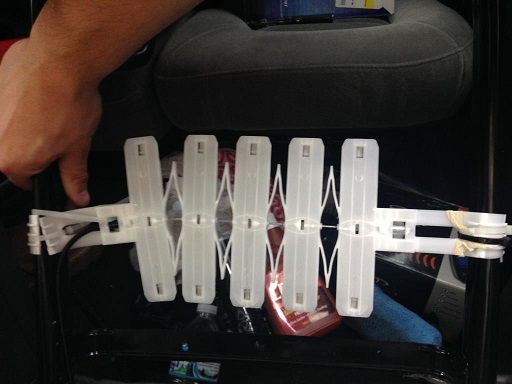 Needed a quick, temporary fix until I can figure something else out, so I used zip ties, lol. I zip tied both ends of the plastic to the seat frame. So far, works excellent. I realize that this isn't perfect, but it's doing the job for now. The lumbar is working again, and with that lumbar support, it's actually tightening the upholstery which in turn is helping hold the foam together a little. What I really need to do is figure out what kind of adhesive or anything else that I could bond the splits in the foam. This would eliminate the foam sliding back or ripping more.