Joined

Dec 14, 2002
Messages

49,481
Location
My 81 240D is in a garage without electricity, and has been sitting since the summer. I out it away hot and with a full battery, but I was worried about self discharge. Given the road salt, I didn't want to drive it around (though it would be good to turn on to cycle the AC). I went to check the battery and found it to be a respectable 12.18V. Granted it was about 17F out. Per this site, that means I should be around 75% SOC. Not bad at all!
http://www.buchanan1.net/lead_acid.html
So I took a group 29 deep cycle battery that I keep around as a spare off of the float charge and brought it to the car. I wanted to SE how the current flow would behave and how the starter battery in the car would take it. The car battery is an OE MB group 49, the other is a 29 deep cycle with 122Ah at 1A. Here are the results: The voltage on the deep cycle group 29 battery was about 13.18V before connecting, and after the current flowed ~13.15V - it really only removed what, a few Amp-minutes from a 122A-h deep cycle battery.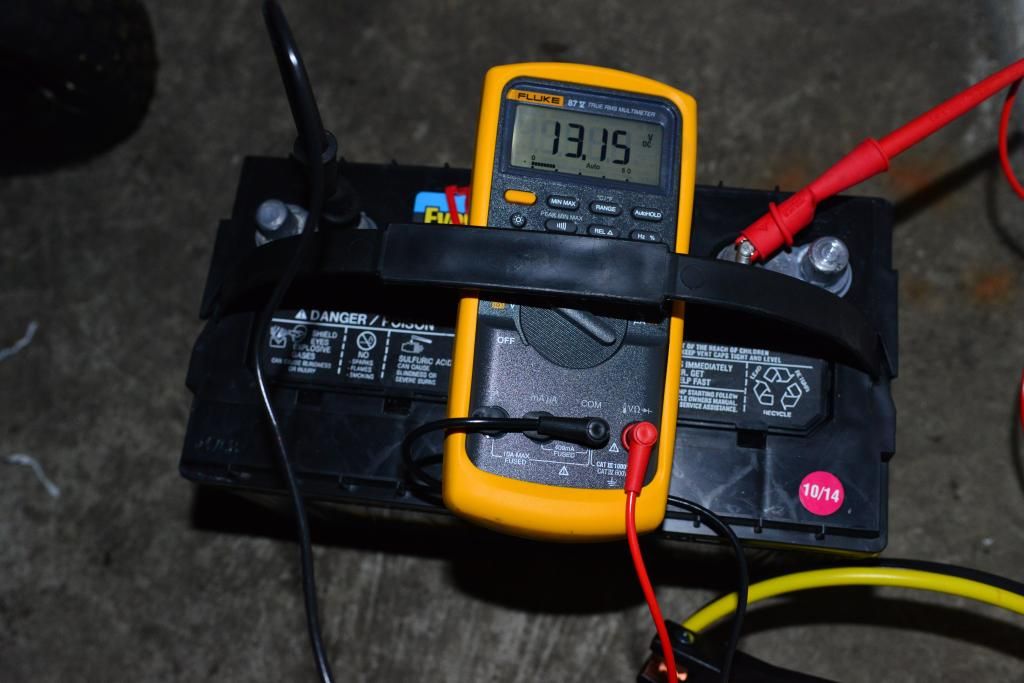 Then the battery on the car dropped back, as expected...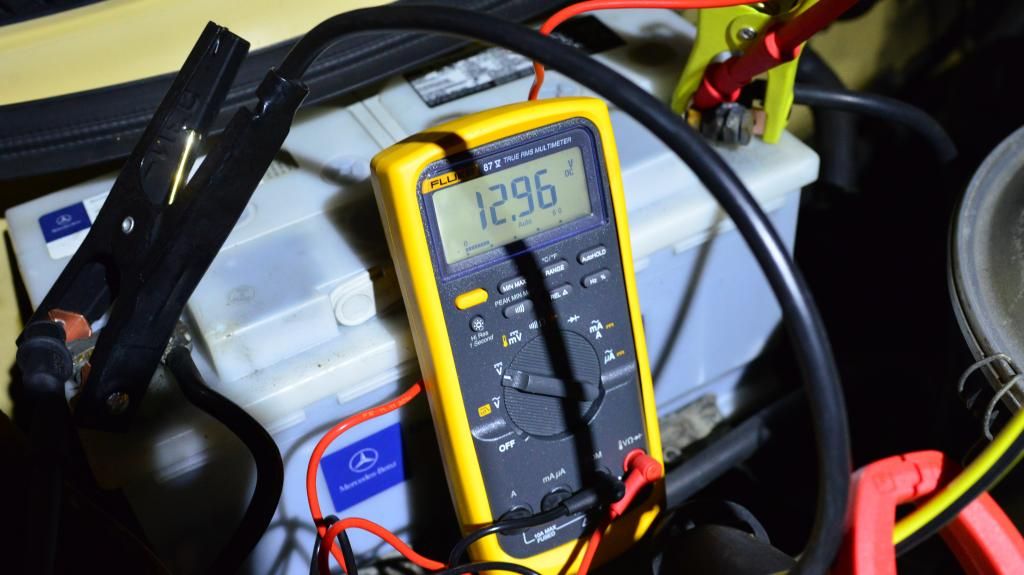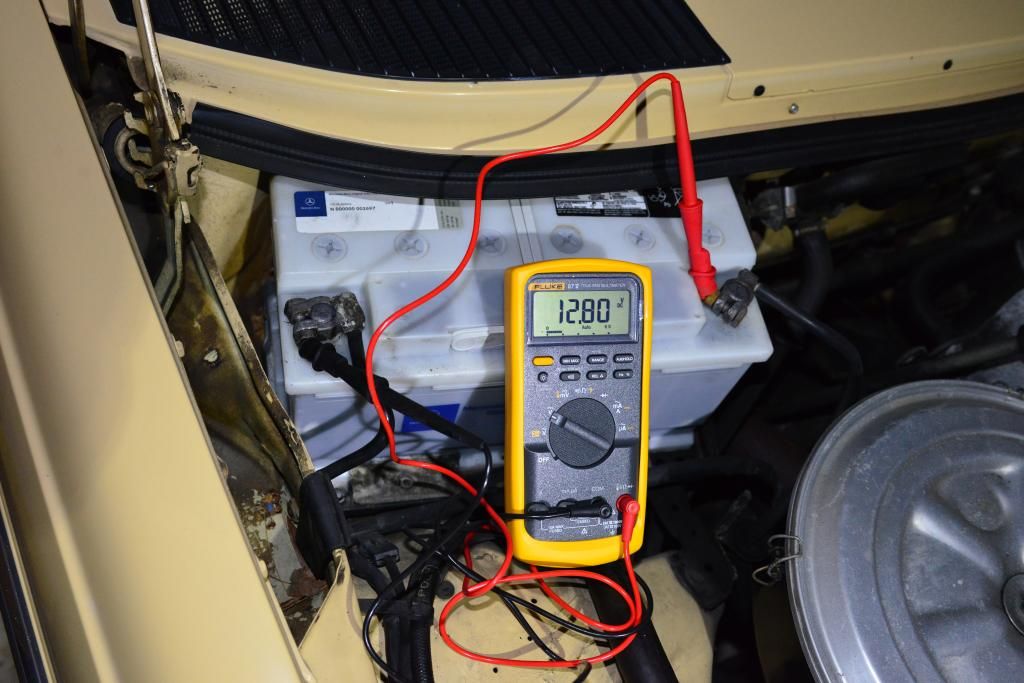 The jumper cables used had resistance of less than 0.2 Ohm, which is about all my meter can show. Frankly I was rather surprised that it peaked at only a bit over 4A, and that it decayed so quick. After all, the source impedance should be really low as a fully charged lead acid battery. The load impedance is the combination of the say 0.2 ohm worst case plus the impedance of the battery. I didnt have my analyzer with me to try, but I'd guess it would still be a good deal less than the impedance of the cables. I haven't done the math, but the numbers show what they show... For a voltage delta of 1V, only 4A flows max, and quickly decreases as the recipient battery's voltage increases. How it increases so fast is also behind me. While frozen electrolyte is a potential, given the SOC vs voltage at various temperatures given above tells me that SOC was high enough for this to not be the case. I was hoping to see more and sustained current flow, but didn't. I need to account for all the impedances to accurately reflect the situation.