Ive had these pictures kicking around for quite awhile. Most of them are from 2012 when I first got my filter cutter. Ive been meaning to upload them for some time just never got around to it. So without further ado here they are. Main fuel filter from my 84
Water separating fuel filter from my 84. This is a filter I added to replace the stock water separator.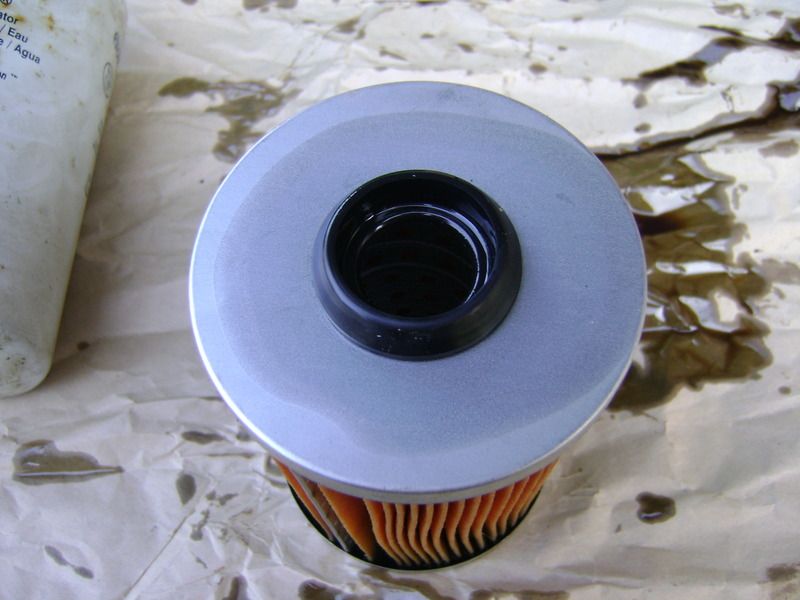 FL1995 oil filter from my 84. This filter is about 1 quart bigger in capacity from the stock filter. The stock filter is an FL784. The second picture shows a close up of the pleats. I remember there was a slight tear in the pleat. Its not really visible in the picture but I know that's what I was trying to get a picture of. This was also before the issues with purolator were known.
This is a filter from the lawn tractor we used to have. It was a John Deere with an 11 HP Kohler Command. Engine ran great but the transmission had problems so we ended up selling it.
This is a 4070 coolant filter I had added to my 84. This was the first filter to be run on the truck. I'm not sure what it had for miles on it but it was on roughly one year. I had flushed the cooling system prior to installing it so the system was somewhat clean.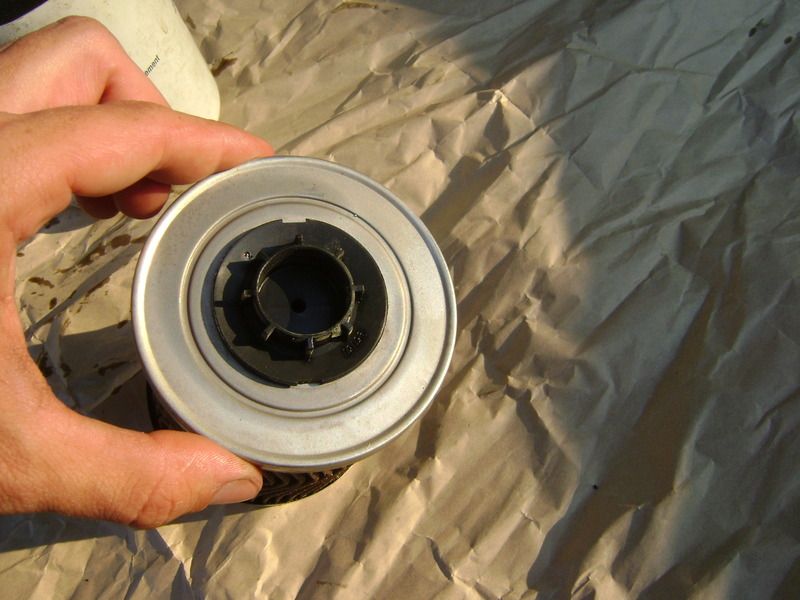 .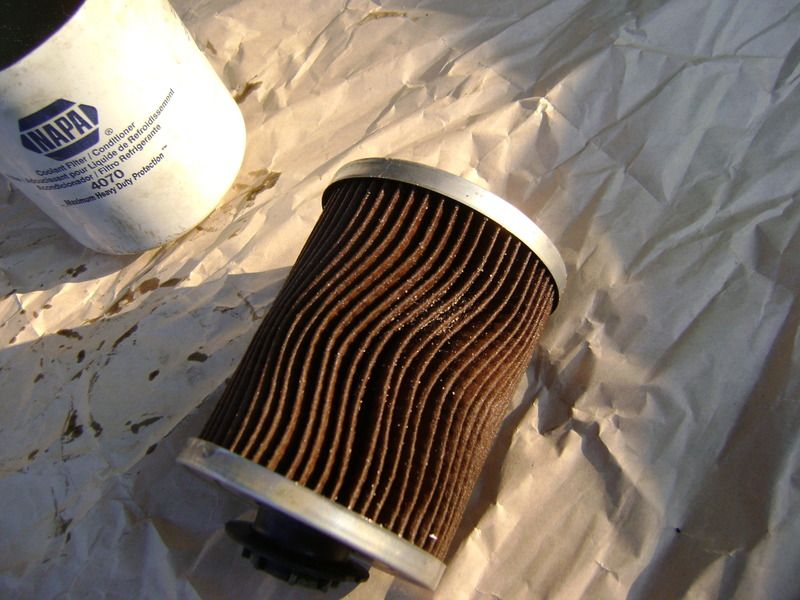 This is the filter that came off of my 92 when I bought it. Promotive PH1A Unknown miles on the filter.
This is a Fram PH8A that was on my brothers ranger when he bought it. He bought the truck from another family member who isn't very good with vehicle maintenance. The truck was over 2 quarts low on oil when he got it. If I had to take a guess the filter probably had over 8000 miles on it. Hard to say though. None of the pleats were torn or separated from the end disk.
This is the most recent one. Its an FL400 from my brothers ranger. It was used for about 7500 miles witch is the factory OCI for normal use. Oil used was Motorcraft syn blend 5W20. The pleat is torn at both ends. The one end it only partially tore the other end it tore all the way and the pleat was actually flattened from the oil.
Thats going to be the last motorcraft we use in our fleet. No more Motorcraft or purolator filters for me.