Joined

May 26, 2003
Messages

9,826
Location
Saturday I went hiking in
Big Basin California State Park
with a group from work. Big Basin is located in the Santa Cruz Mountains of the Coastal Range. The hike takes you though numerous Coast Redwood groves
(Sequoia Sempervirens)
that grow in a narrow band from just south of Monterey to just north of the Oregon Border and about 50 miles wide and only to 3000 ft elevation. It is easy to hike "above" of them. Big Basin SP is toward the southern end of the range they grow in.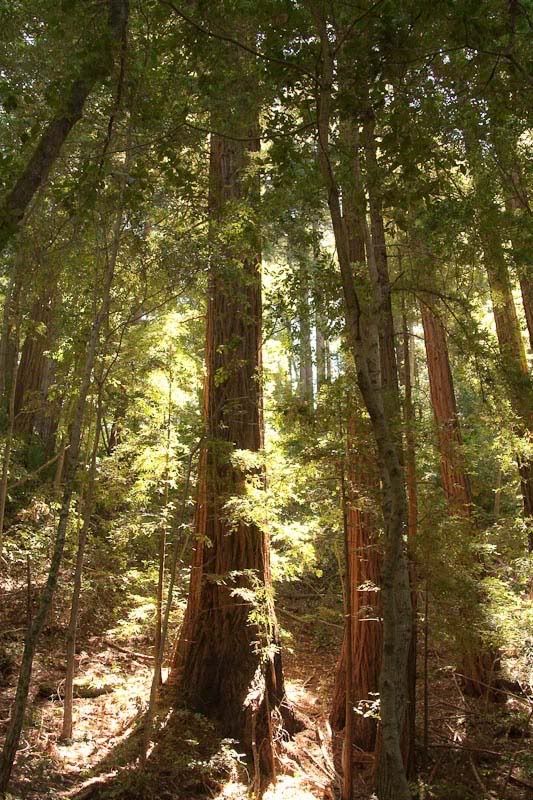 We went on the 11 mile Waterfall Loop comprised of a few trail sections. Starting with the Sunset Trail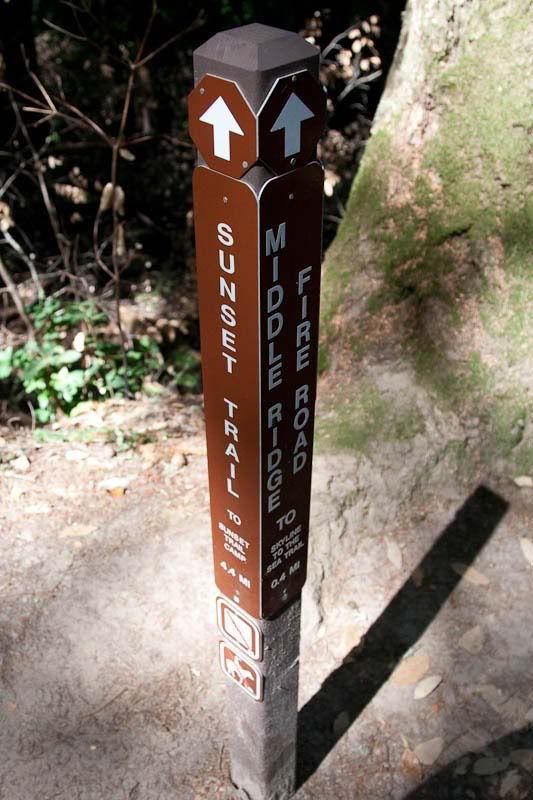 4.3 miles later you take the Berry Cree Falls Trail for 1.1 miles
At 5.4 miles you are halfway through the hike and you've been hiking for 3 hours. You are greeted by the first of the falls The water and rocks are cool and refreshing.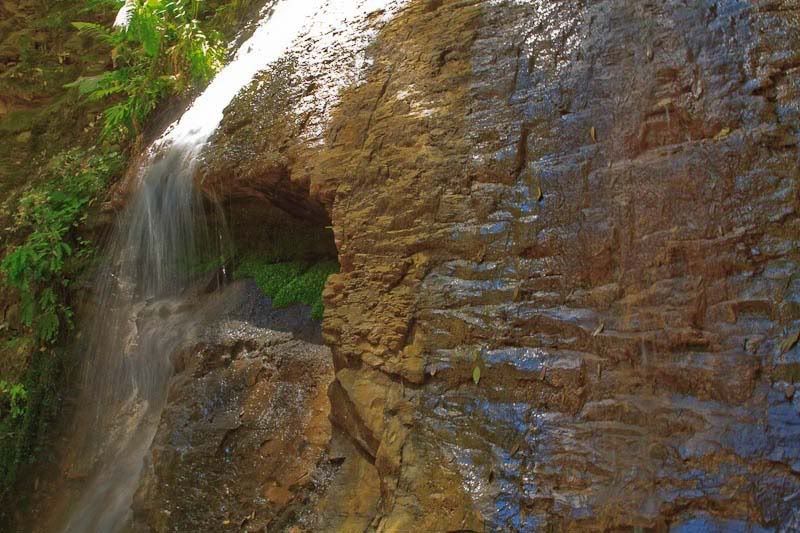 These Stairs are on a cliff and rather steep. The tips of ferns on the left side hang in the air 50 ft above the creek.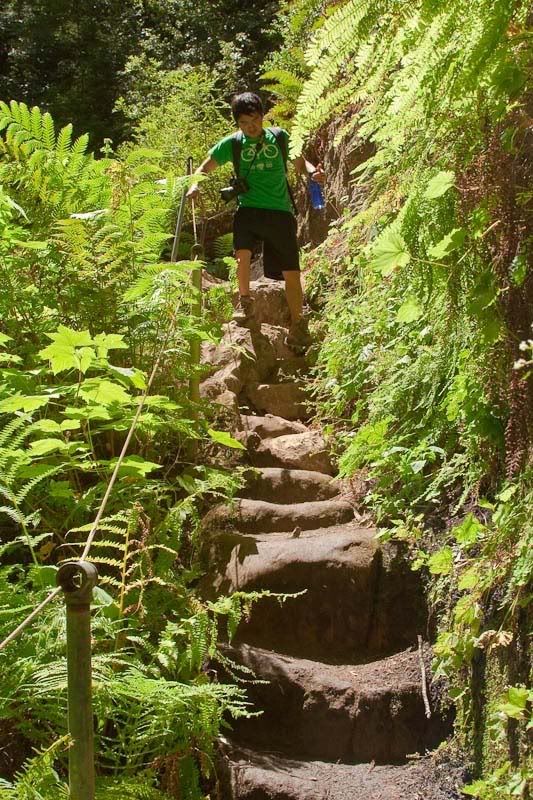 Many large roots cross the trails, especially along the creek.
Berry Creek Falls is the largest of the falls. The stairs in the previous photo are at the top/right of these falls.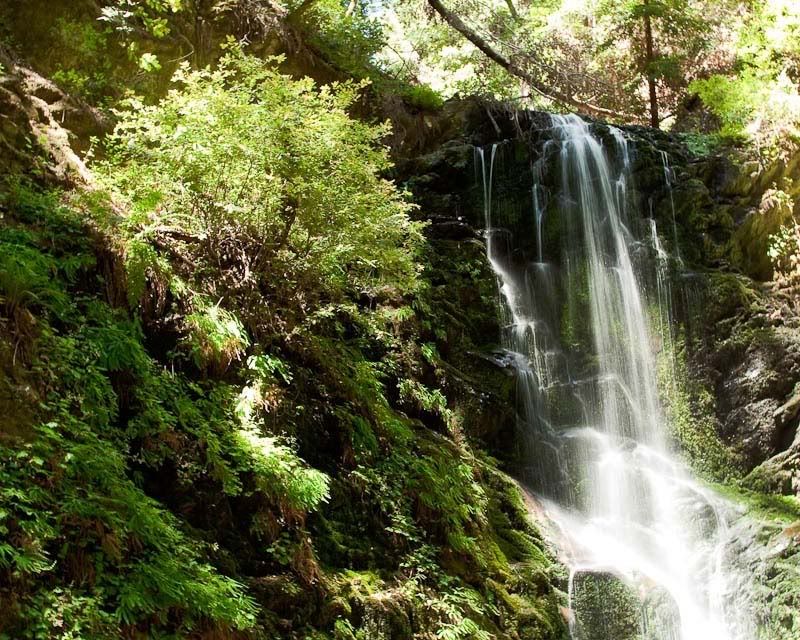 At the base of the falls is a viewing deck with a large hollow redwood behind it.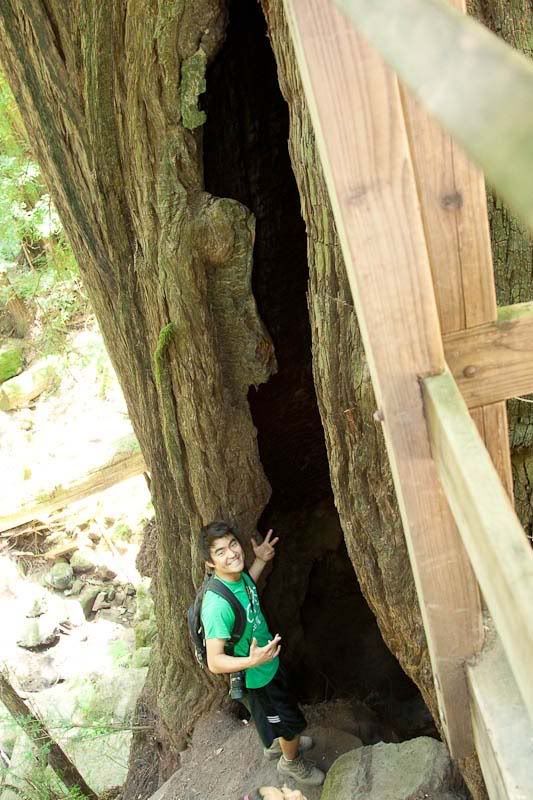 From there you pick up Skyline trail for 5.5 miles and 3 hrs later you are back at the ranger station.