Well, I like the new Grand Cherokee for many reasons, not just this. A co-worker and I had a 4x4 Pentastar-powered JGC all this week, and he was looking at the central text display area between the gauge pods which was uselessly echoing the speed in digital rather than analog form. He's a gauge geek like me (tows a 17,000 LB combined weight 5th wheel rig with a 7.3L Ford 350 and pods up the A-pillar monitoring everything from EGT and boost to trans temp). He commented how silly it was to have a digital speedometer, and that if he were designing a car that little area woulld show you something USEFUL like the transmission temp or oil temp. I punched through the menu options with my left thumb on the steering wheel buttons and brought up this: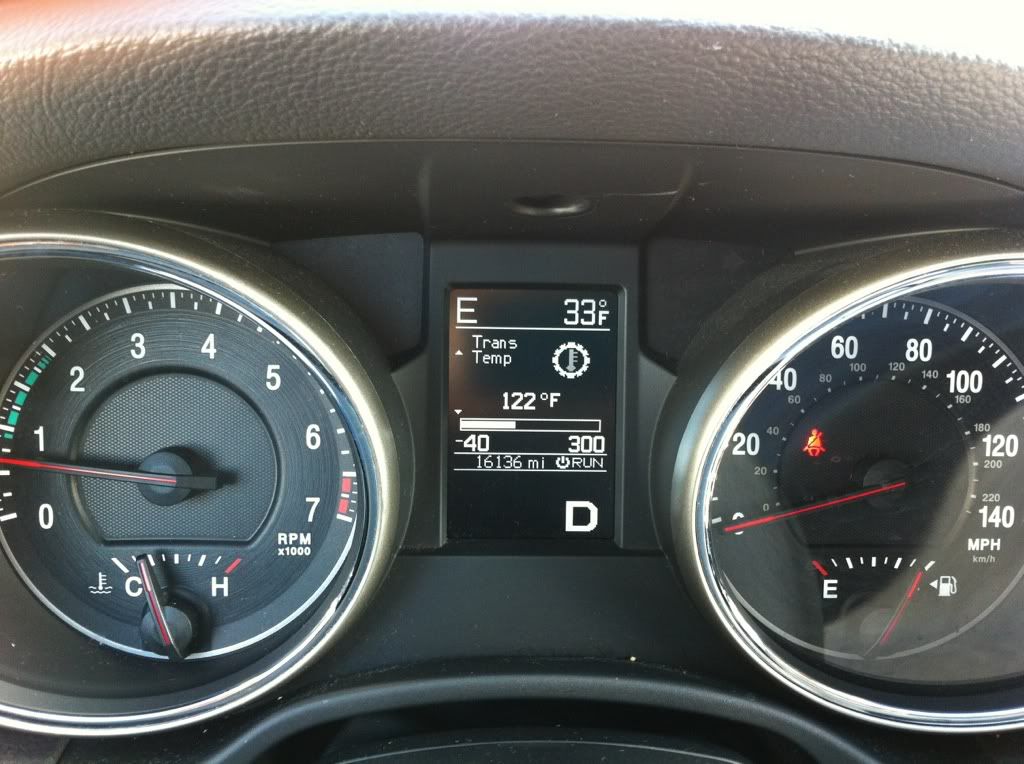 And this: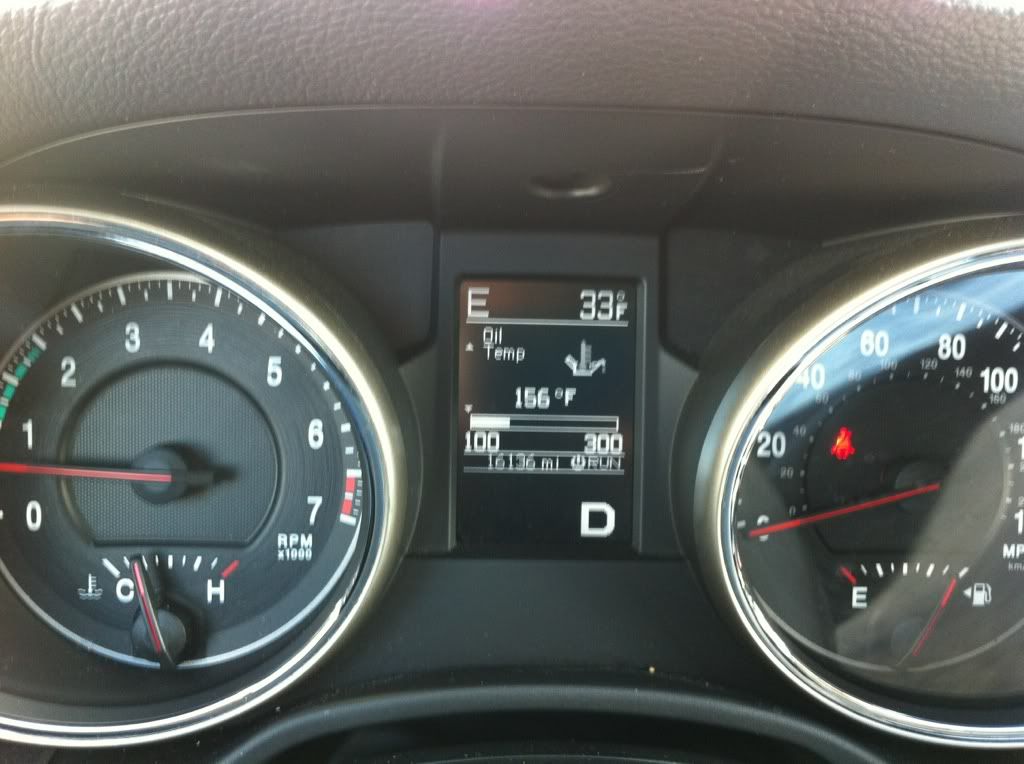 At which point I looked over and my cow-orker was picking his jaw up off the floormat. I should have wagered a beer on it.
If I remember right under the "vehicle info" menu you can display oil temp, oil pressure, coolant temp, and trans fluid temp in that readout area. Each one has the same digital readout with a bar-graph gauge below. SERIOUSLY neat option, and it stays on whatever you select permanently, it doesn't revert to the trip odometer or a useless digital speedometer every time you shut the engine off. The examples ways in which Chrysler has turned around since throwing off the Daimler yoke are just amazing. This kind of info has been available to the powertrain computers since the 90s, and this is the first example I've seen where the driver had the option to view them.