Joined

Oct 7, 2012
Messages

4,223
Location
Any Ford experts out there?
Friend of mine's Fusion has started acting out, going into a reduced power mode with a rough idle and low power (no boost)
It's a 2016 Fusion Titanium, 2.0 Ecoboost AWD, about 60k on it
Taken care of and driven sensibly, I'd like to think the turbo itself is still healthy?
If I clear the codes I can get one or two pulls out of it and it feels fine, let it sit or restart and you get warning lights and no power
I've made checks of the obvious, and the turbo solenoid (BL3Z-9K378-A) on the valve cover was replaced with a new part from Ford ($40)
That concludes the parts cannon
Freeze frame has me a little puzzled, as it's happening at time since engine start 0 seconds
That seems a little early to me?
My next guess would be one or both of the MAP/CAC boost sensors, as there's a TSB for this failure on earlier model years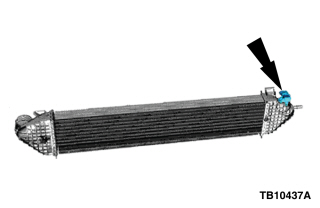 TSB 14-0034 1.6L GTDI / 2.0L GTDI - SERVICE ENGINE SOON LIGHT - DTCS P007B/P0236/P06A7 Publication Date: February 20, 2014 FORD: 2013-2014 Fusion LINCOLN: 2014 MKZ FORD: 2013-2014 Escape ISSUE: Some 2013-2014 Escape vehicles built on or before 10/22/2013, 2013-2014 Fusion...
www.fordfusionclub.com
Yet this one's a 2016 🤔
Same part numbers tho, we verified under the hood
As this car's got to pass NYS inspection, and that won't happen with a CEL
Any advice or guidance would be much appreciated
Happy new year