Joined

May 21, 2012
Messages

6,763
Location
This is on a customer's truck that is used for towing a boat/trailer about 4000 lbs. above the truck's tow rating. Even unloaded, the last 20mph of braking took an awful long time to happen, and with absolutely no confidence. Old pads vs. new: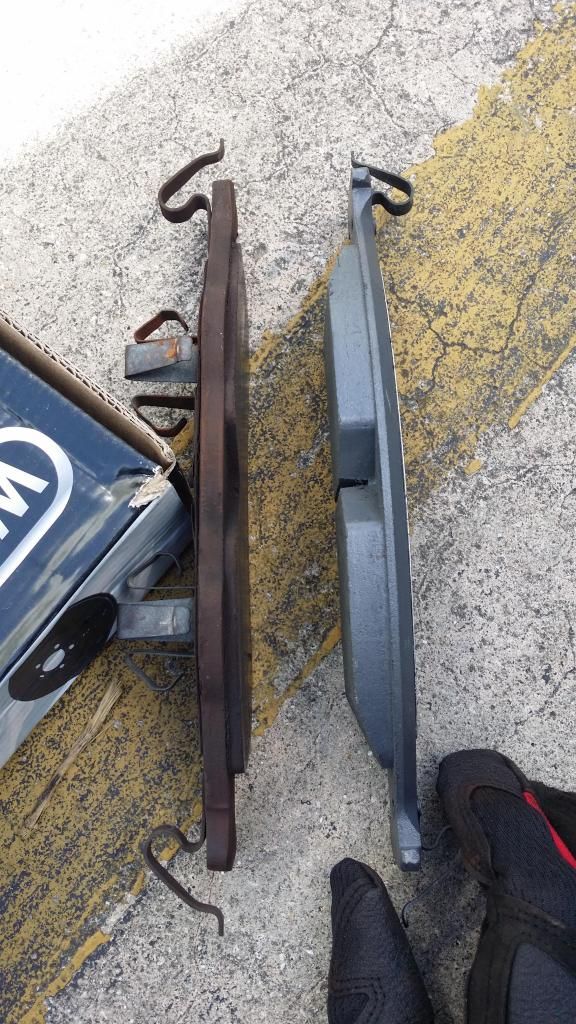 I did some e-shopping to see what was in stock where, and came across these black coated Wearever Frontline rotors, that are supposed to be high carbon, high quality, heavy duty castings, with superior machining. As they were actually priced less than the other Wearever rotors (introductory rate? Closeout?), I decided to bite. They were only 2 available locally, so I went to have a look at them. They definitely appeared well-made, and runout test would later show they actually were. I matched them with a set of Wearever ceramic pads that appeared equally well-made, and proceeded to install: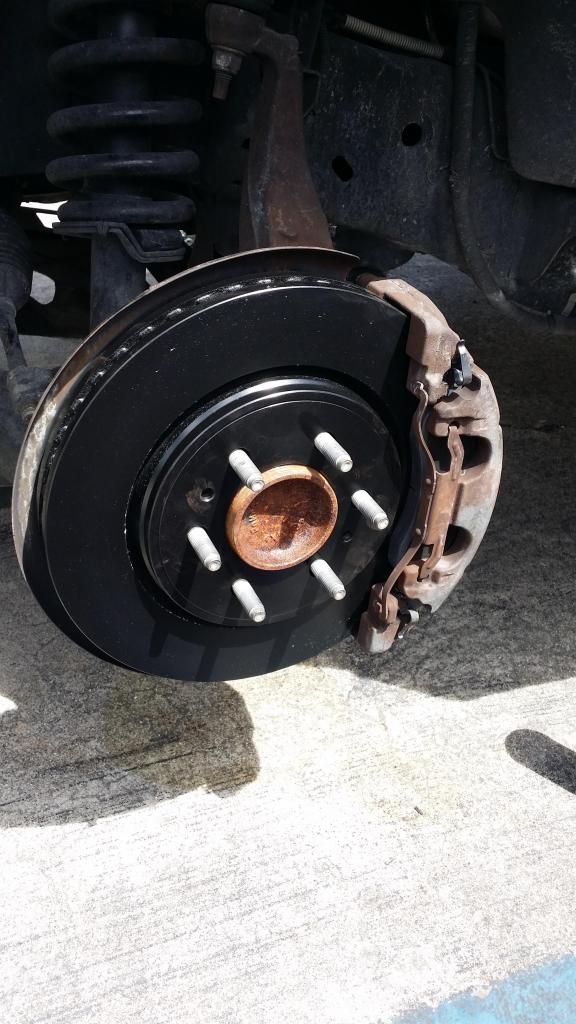 Good looking rotors. First good sign was that chlorinated brake cleaner failed to remove the coating, or even harm it. Rear got the regular Frontline rotors and ceramic pads. I proceeded to bed them using the Stoptech technique. Unlike the old arrangement, I could not fade these. Stop after stop was consistent and free of drama. Woke the ABS system up more than a few times. After 4,000 miles, including being overloaded with a 30 foot cruiser, these brakes don't pay braking any mind. They just deliver. The black coating has held, even under salt spray, everywhere except for the pad area, of course. The machining pattern on the rotors has yet to be worn through. Impressive. Pads have lifetime replacement, front and rear, so the next brake job, which I don't anticipate to be any time soon, will need only rotors, at best. These get the thumbs-up.