Joined

Jun 8, 2022
Messages

3,548
I remember him saying they stole the house for just under $500k, all the homes were in the mid 600's. This had to have been around 2014 or so, and they sold only a year later for a loss. Brand new home. I remember telling him I'm not even sure if I'll "EVER" live in a 4000k sq ft home, probably not. He told me you're not missing one thing. Better to live in your paid off house than do what we're doing.

I won't lie, I'd love to live in a McMansion and tired of hearing, but you can, you're rich!
Housing prices in Columbia SC -which as GON mentioned is likely the least desireable part of SC - are up 86% since 2014. So says zillow.
$600K is a lot of house in Columbia though - especially in 2014 - definitely way on the high end. Not a lot of jobs there that pay enough to afford it - so comparatively small market of buyers.
The typical home value of homes in Columbia SC is $221,256. Columbia SC home values have gone up 4.2% over the past year.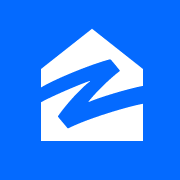 www.zillow.com