Good Evening... Switched oils... think I have a problem or am developing a problem. I want some input. I have always had my car, a 2013 Infiniti G37, serviced at the dealership since new because it came with free oil changes for the first four years at 3,750 mile intervals, which is fine with me.. That said, I always bought them the oil because they were fine with it provided it met the spec. At first I used to provide Pennzoil Ultra /w Hyper Cleaning Technology. Then I provided regular Mobil 1, and finally Mobil 1 Extended Protection (the ones I purchased had the gold cap). Regardless, it spent 90%+ of its life on Mobil 1 and ALL of these oils have always been API-SN and 5W-30. At any rate, I started changing my own oil now because it is less than the $90 the dealer wants now to do it, and I am certain what goes in it! Anyway, I did my first change myself at exactly 60,088 on May 22, 2018 putting in Pennzoil Platinum 5w-30. I switched from Mobil 1 Extended protection because I bought the Pennzoil Platinum at Walmart for $22.99 with a $10 rebate
that's $12.99 for 5 quarts of Pennzoil Platinum - $2.60/quart
. I hear the GTL is supposedly great, and I run mostly Shell 93 AKI Gasoline because that's what we have on the east coast (with mid-grade being only 89 AKI - and the car requiring 91 AKI). Shell is the closest "Top-Tier" stuff I can find! Regardless Shell falls under the same SOPUS umbrella that owns Pennzoil and Quaker State with Pennzoil being their flag-ship in the United States. Hence, there is no reason I can imagine this would not be comparable to Mobil 1 - perhaps a different process and different blend of bases and additive packages, but I am hardly worried about a top-tier oil company's flag-ship products with the proper API-SN ratings... any more than their gasoline!
To my knowledge the car NEVER consumed any oil, and I used to check it at least two or three times per oil change without it noticeably budging!
I just did my second oil change on October 13, 2018 at 63,607 (3,519 miles, 4 months 21 days on this oil) also with Pennzoil Platinum 5w-30. Each time, I replaced with the exact same factory filter they did (oiling the gasket) and tightening it with a torque wrench to 168 lb-inch, and I always replaced the crush washer with a factory one also tightening the drain bolt with a torque wrench to around 26 lb-ft. At any rate, I am a bit disturbed because it always read full on the dip stick as far as I can remember until this last oil change. I went to check it before and it was half way between the L and H marks!
Then I drained it and carefully poured it back into the same container and sure enough 4.5 quarts drained out. Exactly 5 quarts went in both times! Now it is exactly on the F mark on the dipstick again, but why did I suddenly burn half a quart? Is it the oil? Did the dealer perhaps overfill it a bit? To be honest, it calls for 5 and 1/8 quart, but that 1/8 quart I never bothered putting in because it represents 4 oz, which is nothing, and I hit the Full line each time anyway! Am I doing something wrong? At any rate, I actually think I am doing better than the dealer using a torque wrench because the first time I did it, I was nervous. The oil drain bolt the dealer installed was WAY over tightened. I used a breaker bar to get it loose, and I estimate it took at least 80 ft lbs to break it loose (i.e. it was tightened like a lug nut is supposed to be not an oil drain bolt) though admittedly they tighten lug nuts to about 300+ lb-ft or torque each time because I weigh about 230 lbs and can jump up and down on an 18" breaker bar without them budging, and my rotors get warped each time those goons rotated my tires. Lastly the filter when they did it was too easy to remove. I spun it off with just two fingers - it was already loose though admittedly not a drop of oil leaked out... lucky I guess.
Here are the pictures of my oil change:
Here are my custom ramp extensions to clear the profile of the bumper: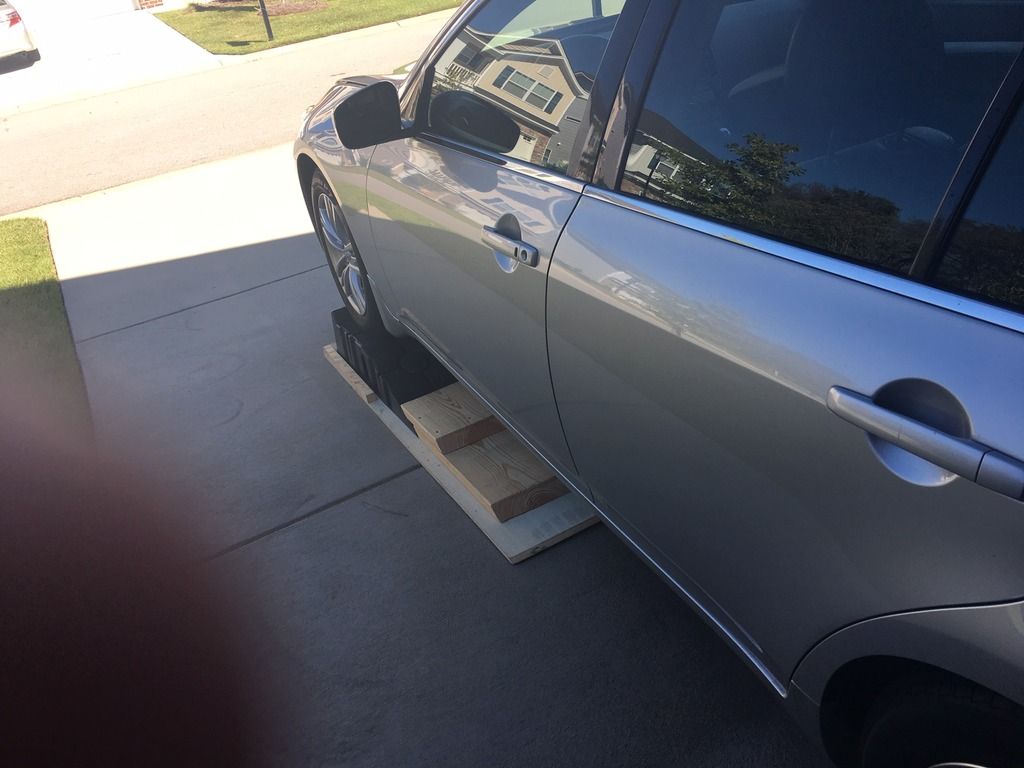 Splash shield bolts and plastic rivets removed: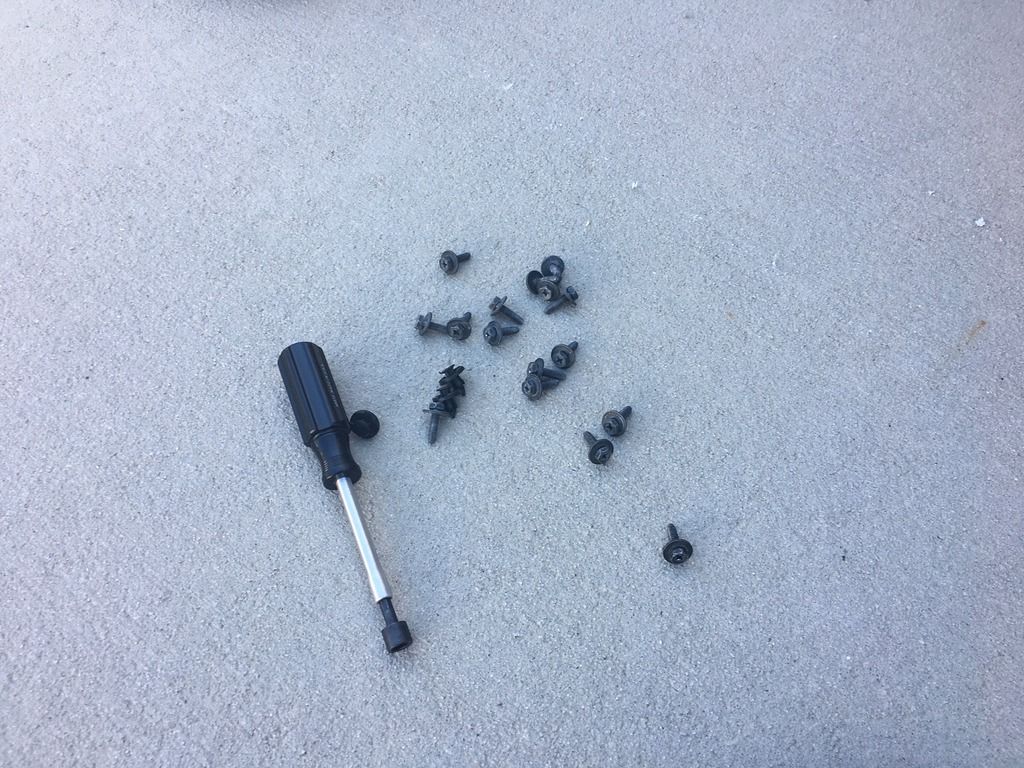 Splash shield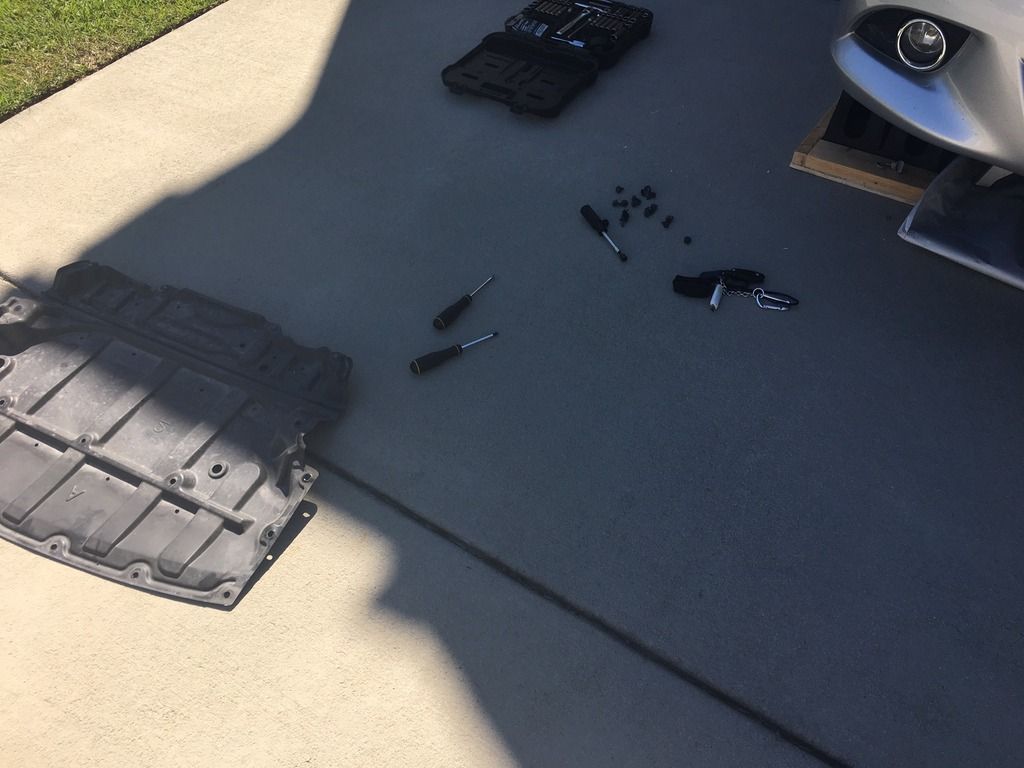 Millage before draining:
Drained without spilling a drop on the driveway: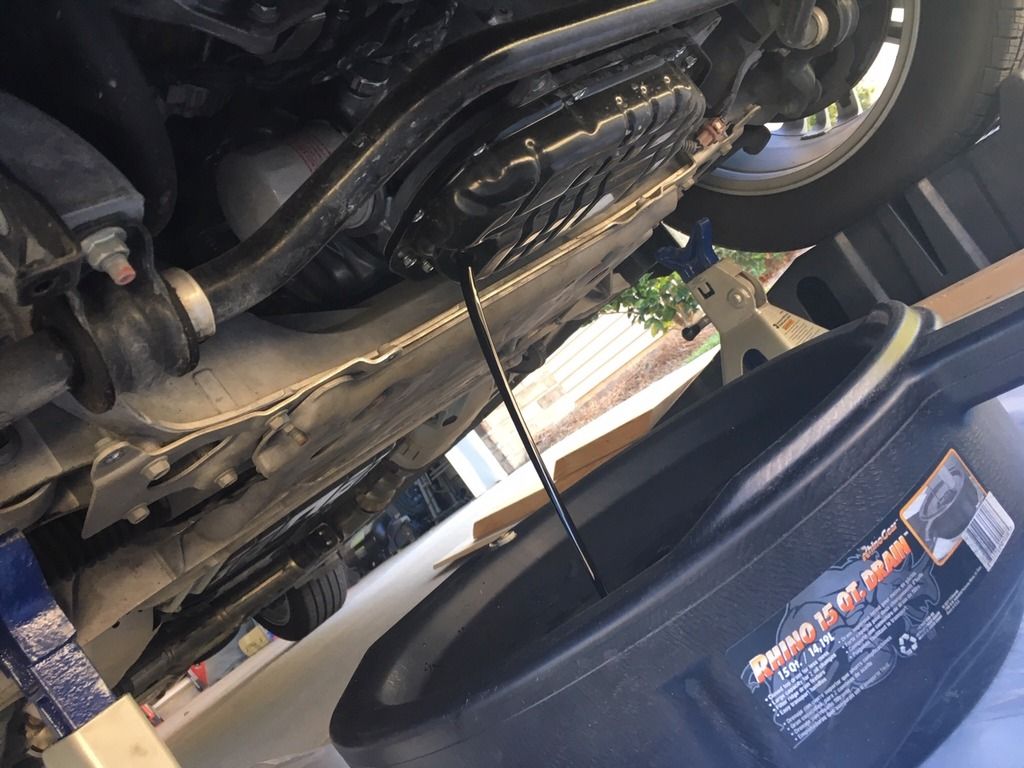 New Filter
The Fill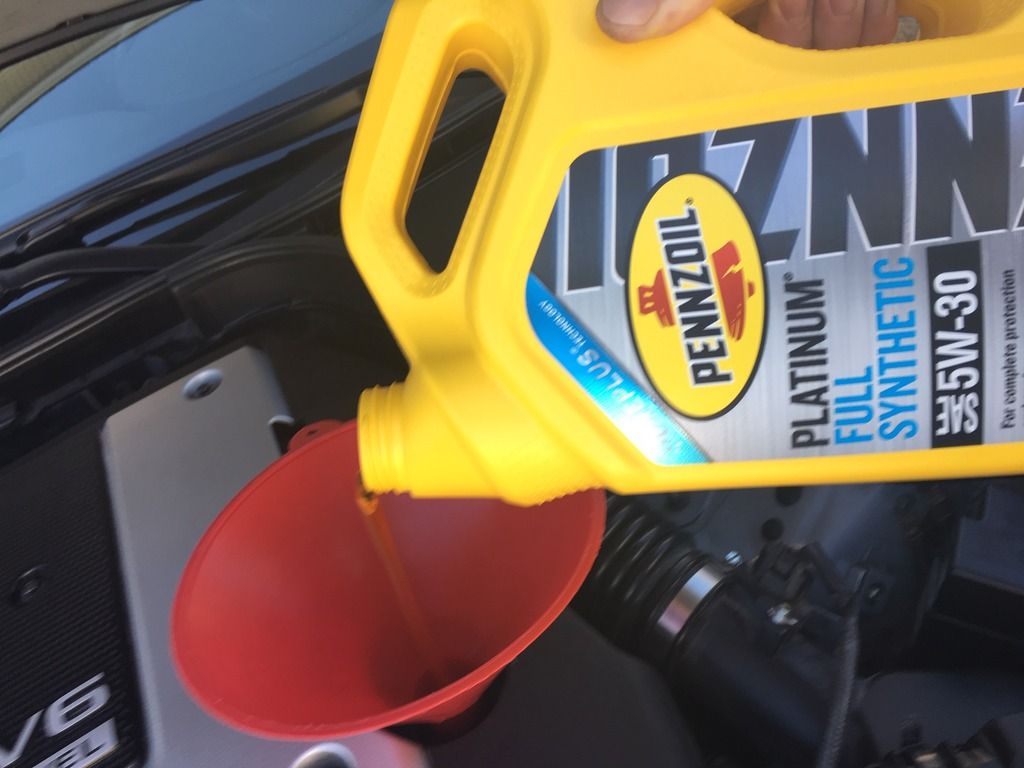 When completed, I put the cap on and waited 15 minutes. Checked the dipstick - perfect. Ran for 3 minutes. Checked for leaks, bolted the skid plate back on... then shot this as proof: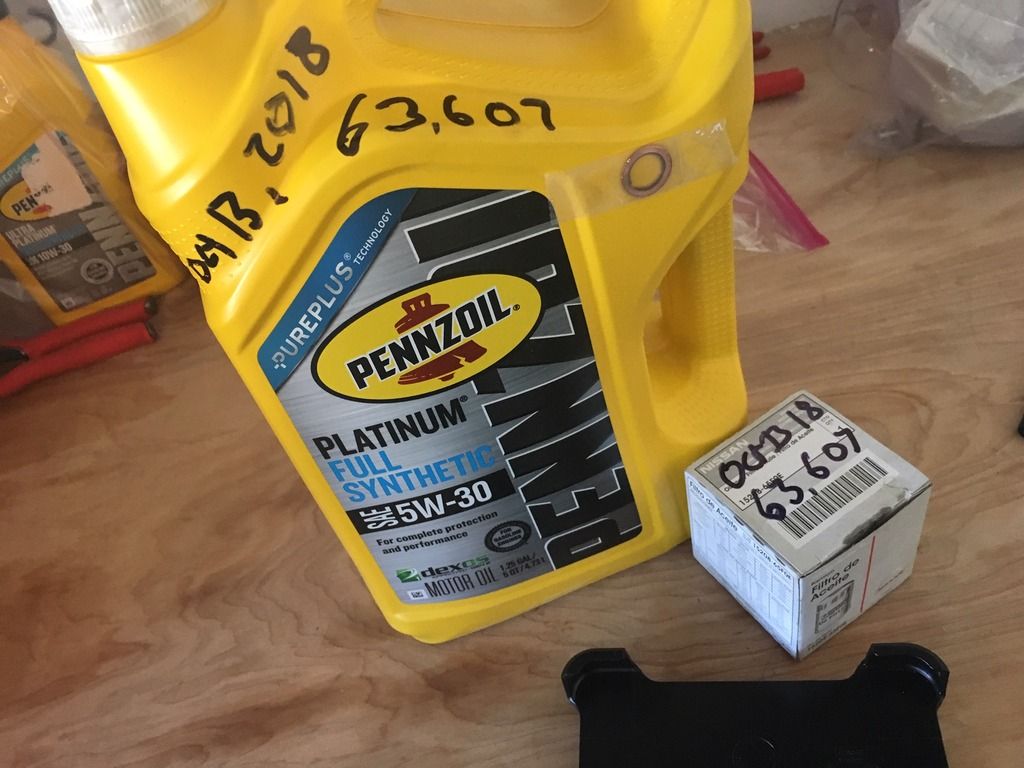 I reset the monitor. ***********
Anything I should do different? Should I switch back to Mobil 1 maybe, or will it normalize on Pennzoil Platinum and stop burning?
Last edited: