Joined

Dec 14, 2002
Messages

49,822
Location
Size: 215/40R-18 89Y front and 245/35R-18 92Y rear.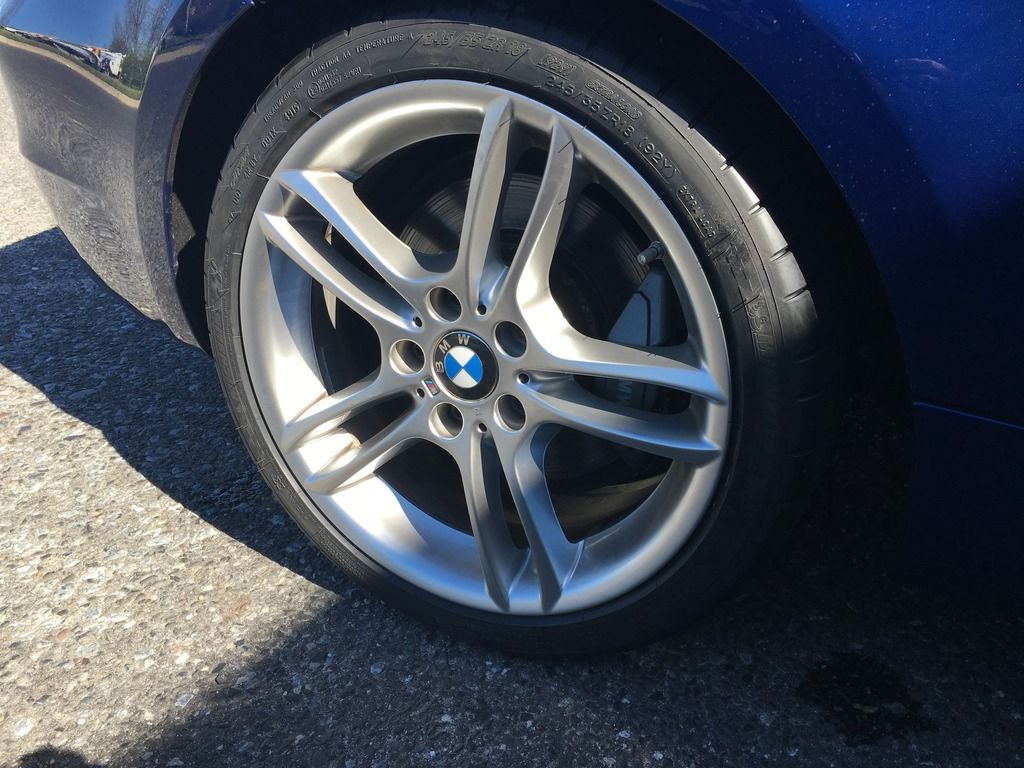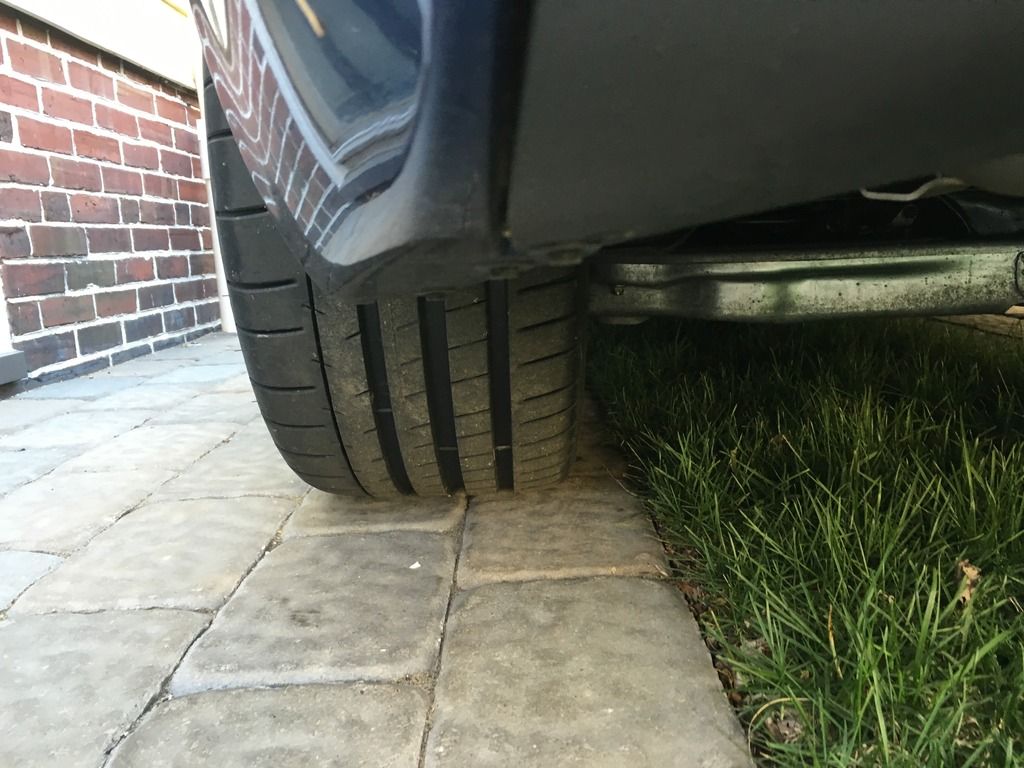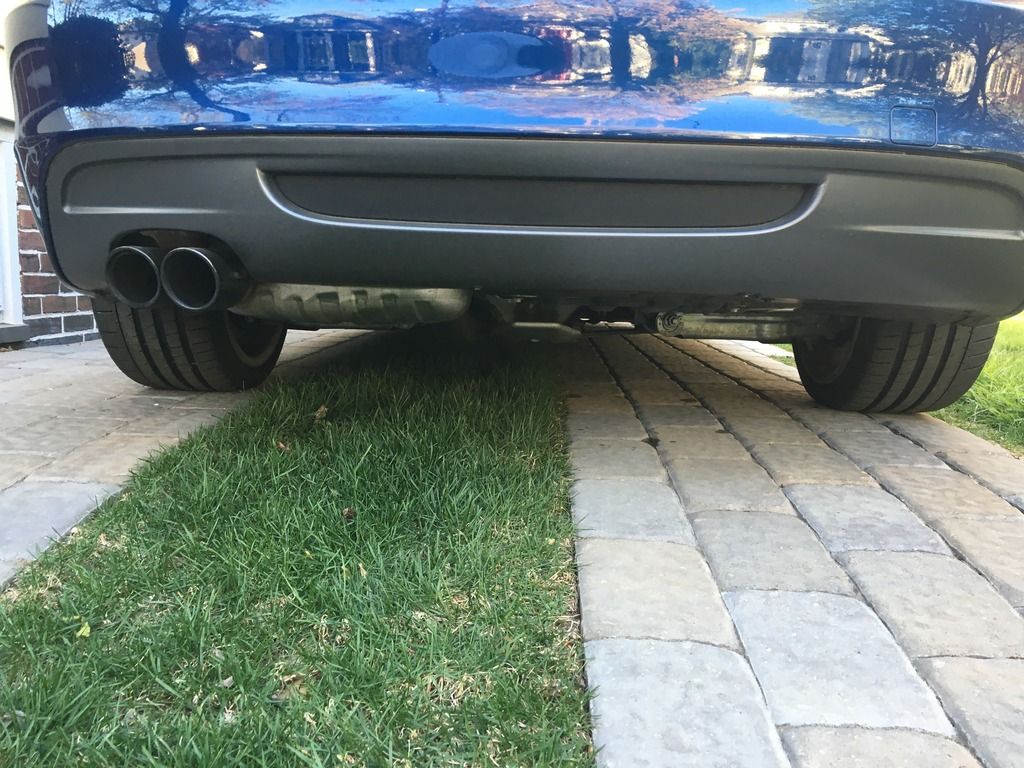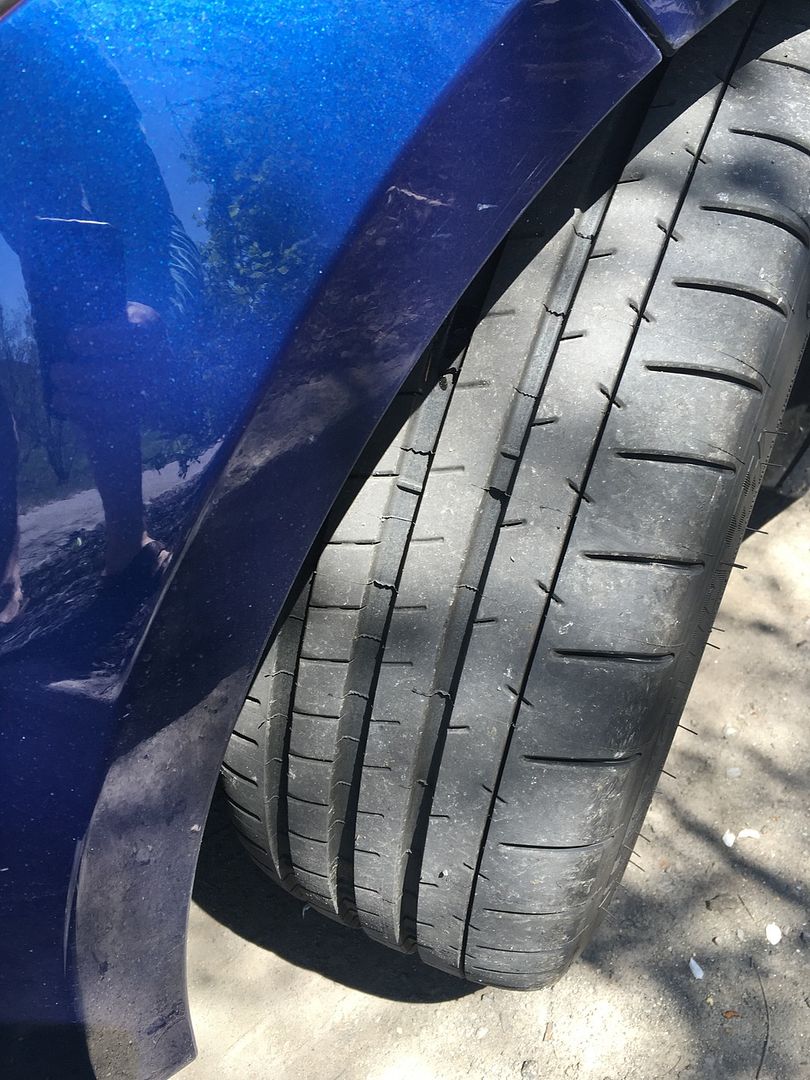 Don't mind the dirty wheels - this is less than 500 miles since washing...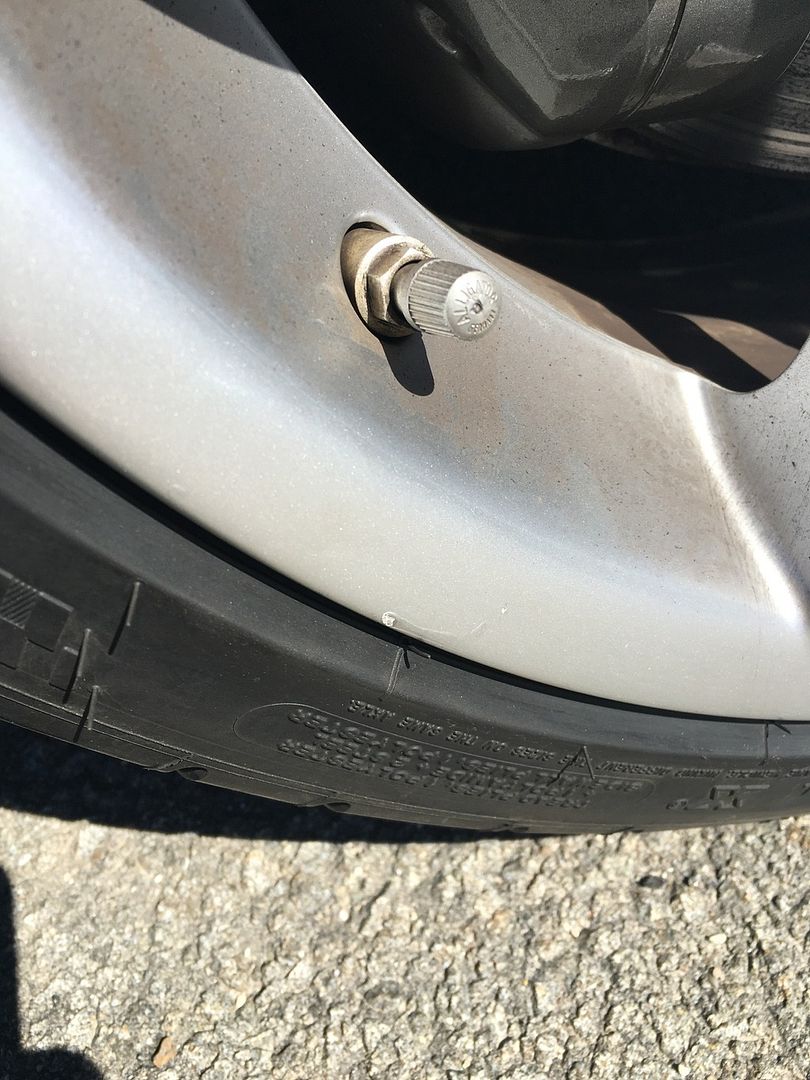 Interesting how the top tread is set up: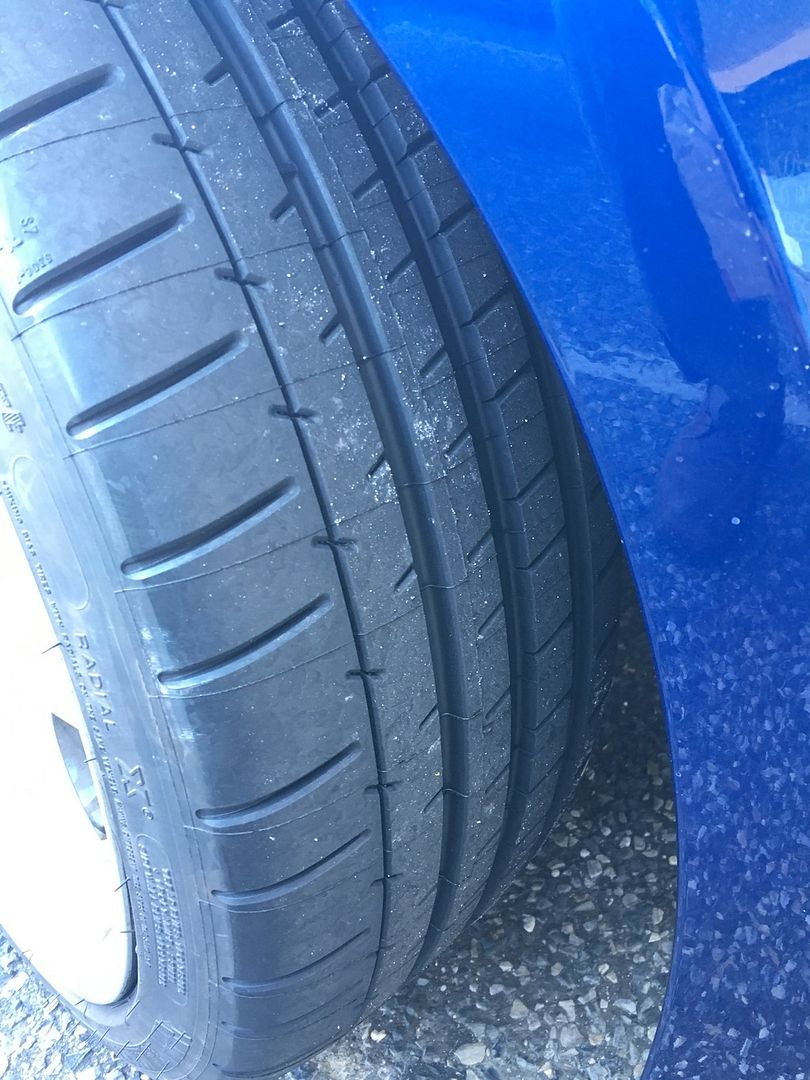 With those cross casting marks. The tires are 30k mile rated. Granted, I think I would have gotten 30k+ out of my OE RFT dunlops, as I typically exceed the tire rating. So keep in mind I was coming from stock RFT tires. They felt like every bump or frost heave was like driving into a curb at speed. Each one slammed you and transmitted a lot of energy into the cabin/occupants. These tires ride smooth, very comfortably, and generally quieter. I say generally because I think they are slightly louder on concrete surfaces, but I can't 100% confirm, nor is that what I predominately drive on. On smooth pavement Id definitely say there is an improvement. I also feel as if Im getting better fuel economy. Cruising on the highway now much more regularly yields 34-35 MPG, while it used to be much more in the 31-33 MPG range. Too many other variables to consider on that though... including the fact that I changed oils (granted to the latest Pennzoil Platinum Euro 5w-40). I can't say that driving hard at reasonable speeds on surface streets (e.g. fast turning on off ramps and whatnot) yields much different performance, but Ive not yet really dynamically tested them in that regard. For the most part Ill likely have to take tire rack and others' word for that. That said, Ill say that the RFT harder sidewall did also transmit more cornering force to the cabin - in some cases, the vehicle felt more like it was "on rails" with the RFT tires, but that said, it doesnt mean that these feel bad or poor in any way. On the contrary, I think that these tires offer superior performance and enough give that stuff that felt harsher before is better handled, and the car will be able to take harder cornering before feeling more of the brunt of it... Overall very, very satisfied. I should probably figure out a tire emergency kit to keep in the car. At least when BMW took the spare, they tried to be helpful by putting RFT tires on (despite their issues). In the case of my Honda, which has no spare, they just put an electric air pump in the trunk and called it a day. A portable patch kit and a few small tools and a small pump might be prudent, granted in the BMW especially, there isn't much trunk... FWIW, $909 OTD with tax and fees at Mavis Tire (really $839 given $70 dealer rebate). No upsell and only the slightest chip on one rim, perfect on the others. They offered to take the wheel and refinish for me, but Im having them get some OE (code A44 IIRC) touch-up paint to minimize the overall effect on the wheel/car... Mavis also confirmed date codes on them to all be the last number of weeks in 2015, so I knew I wasn't getting NOS. So, Im pretty satisfied with Mavis too.