Every year about this time we host a dinner in our home for all of our employees. It gives us an opportunity to express our gratitude for their work, as well as hand out the annual bonus. This year we held it last night. I started by making clam chowder soup on Friday-soup is always much more flavorful the next day after the flavors have developed, so whenever possible I make it up a day in advance.
I brined some chicken for a couple hours, then made up some honey glaze for it. Since it has been retired from stovetop use, my wife tells me I should toss out my old enameled pot, but it's perfect for brining and other small jobs.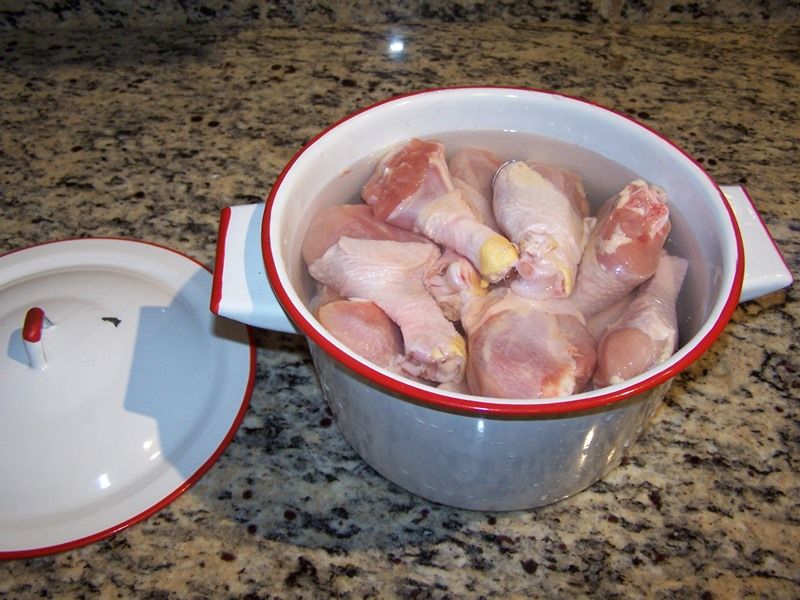 The honey glaze has a touch of tabasco in it, and the chicken is twice fried-once in a very thin batter and the second time in a faint dusting of corn starch, with a 10 minute rest between fryings. The result is extremely moist chicken that has a very crunchy coating, plus the sweet kiss of honey and just a faint hint of tabasco heat.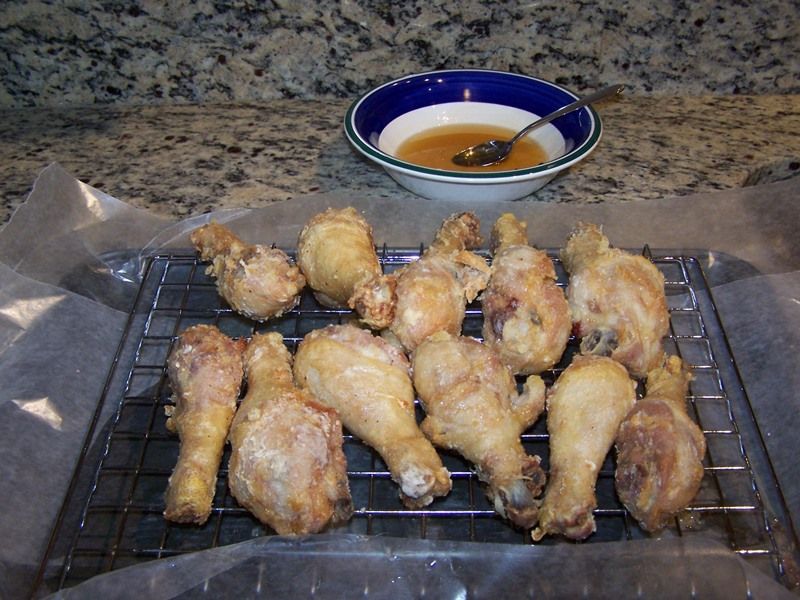 The main course was brisket. I brined it for almost 24 hours, and then seared it on the stovetop. It went onto a bed of onions, coated with my sauce, covered, and into the oven for 4 hours.
The brisket comes out moist, fork tender, and full of beef flavor, along with the flavor of the onion, sauce and spices.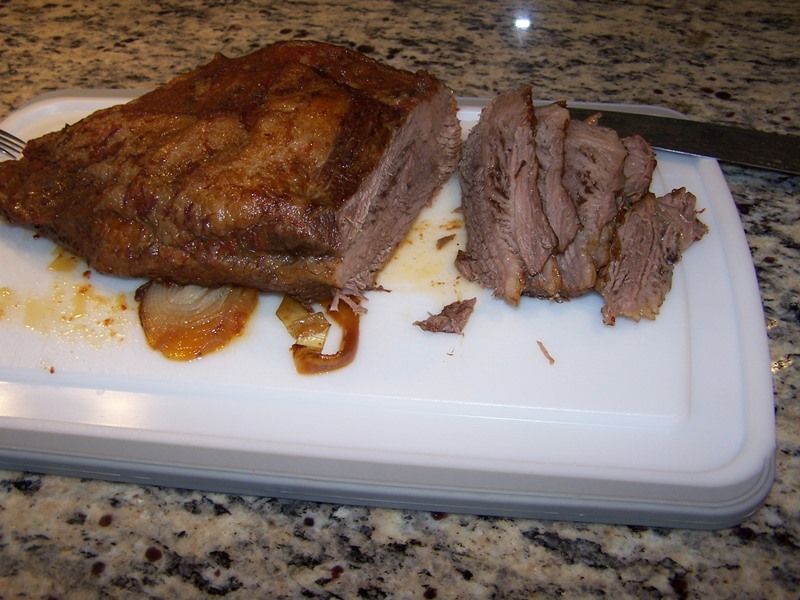 For desert my wife made a tres leches cake. We haven't had one for several years, and no one at dinner had ever had one. Our guests were quite surprised at the texture and flavor.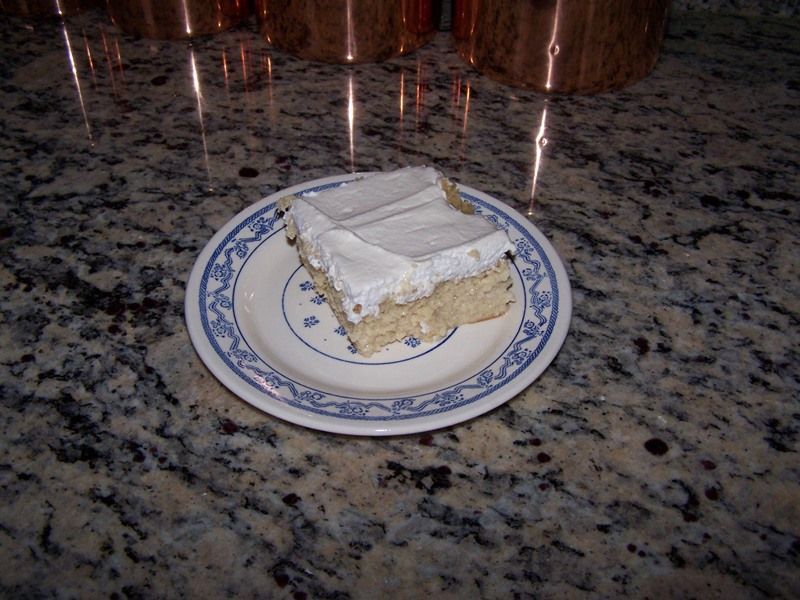 For later in the evening my wife also made some blueberry scones. The blueberries were from our garden this summer.
There was also the standard dinner fair-salad, homemade bread with raspberry jam and roast vegetables. Needless to say, absolutely no one went home hungry, and there were very few leftovers. We truly enjoy cooking for others-there is nothing like someone tasting food that you've prepared, and watching their reaction as they savor the flavors.