Joined

Dec 14, 2002
Messages

46,583
Location
Was out on a boat for the better part of the day. Managed to get a dolphin (fish, some call it Mahi Mahi), which wwe cut up and cooked as finger food for a very informal "pick at it" kind of snack for a tired group. It was an 8ish pound dolphin.

Cut the head off, it will be given to someone to make stew.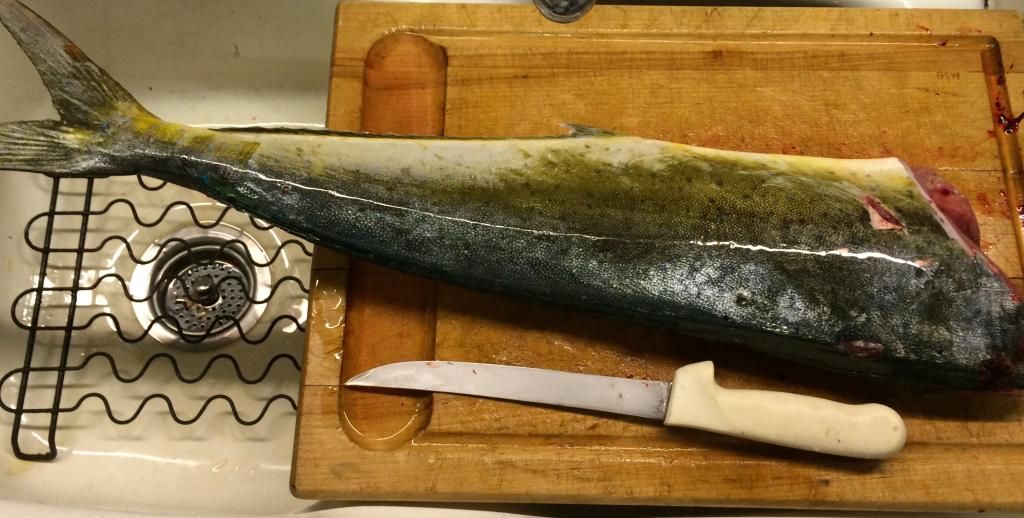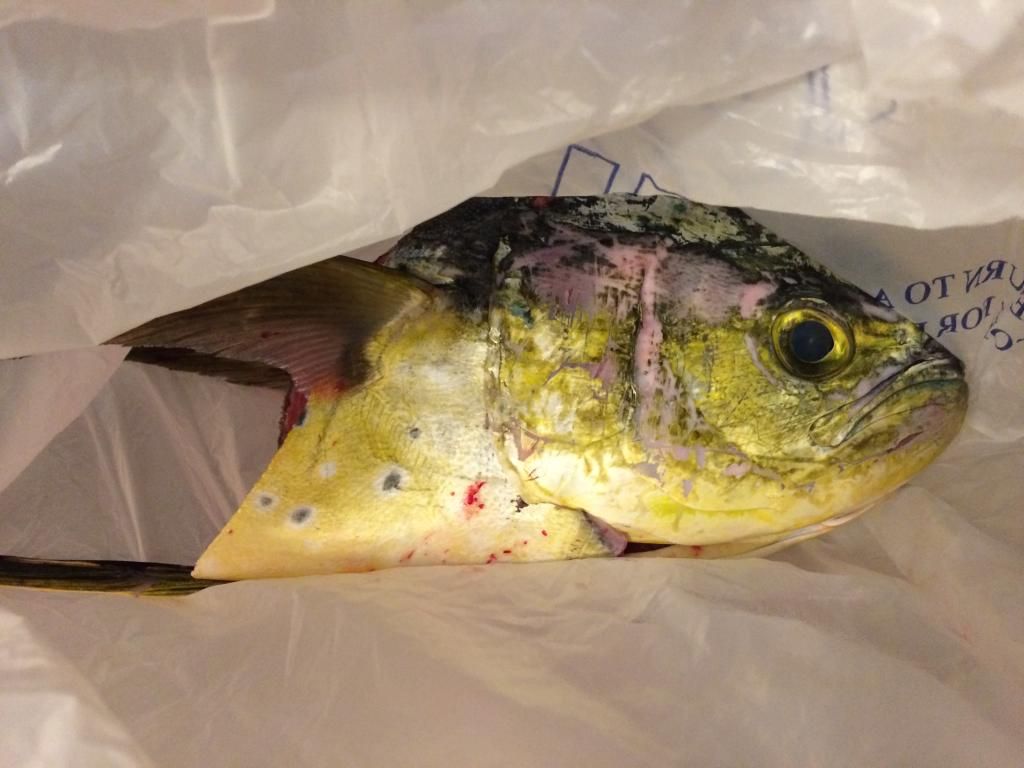 Cut it up, removed skin, kept the roe.
Seasoned with a bunch of our favorite spices after coating in olive oil: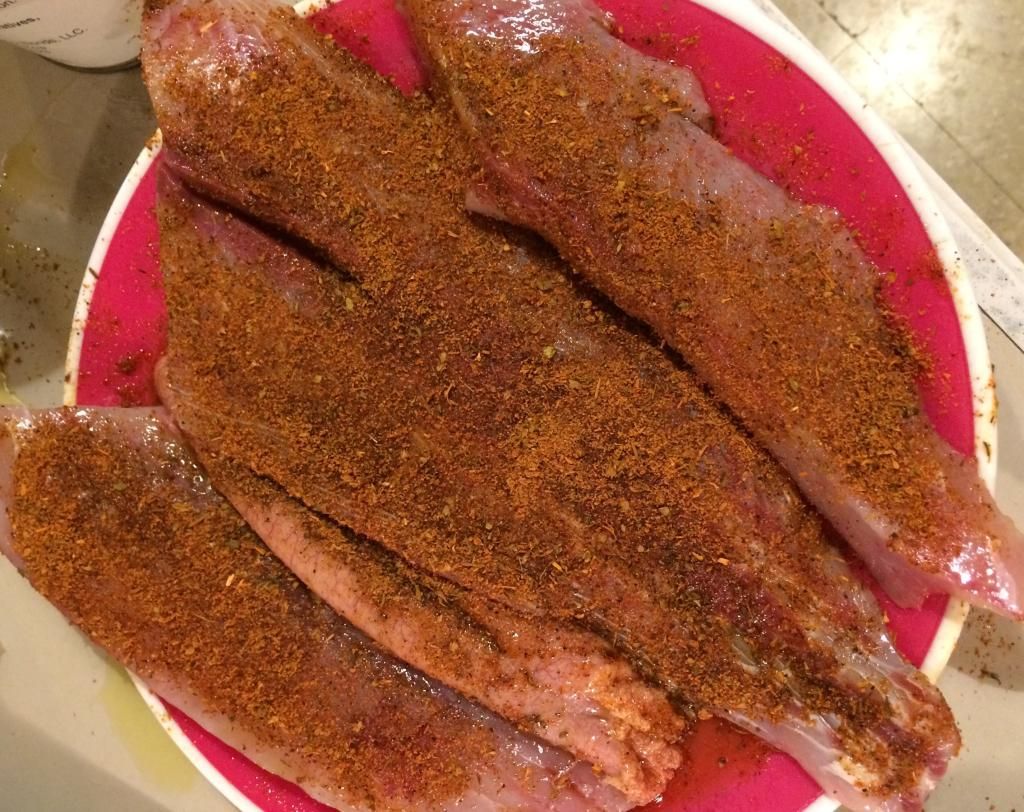 Coated a CI pan in salt and preheated, then cooked: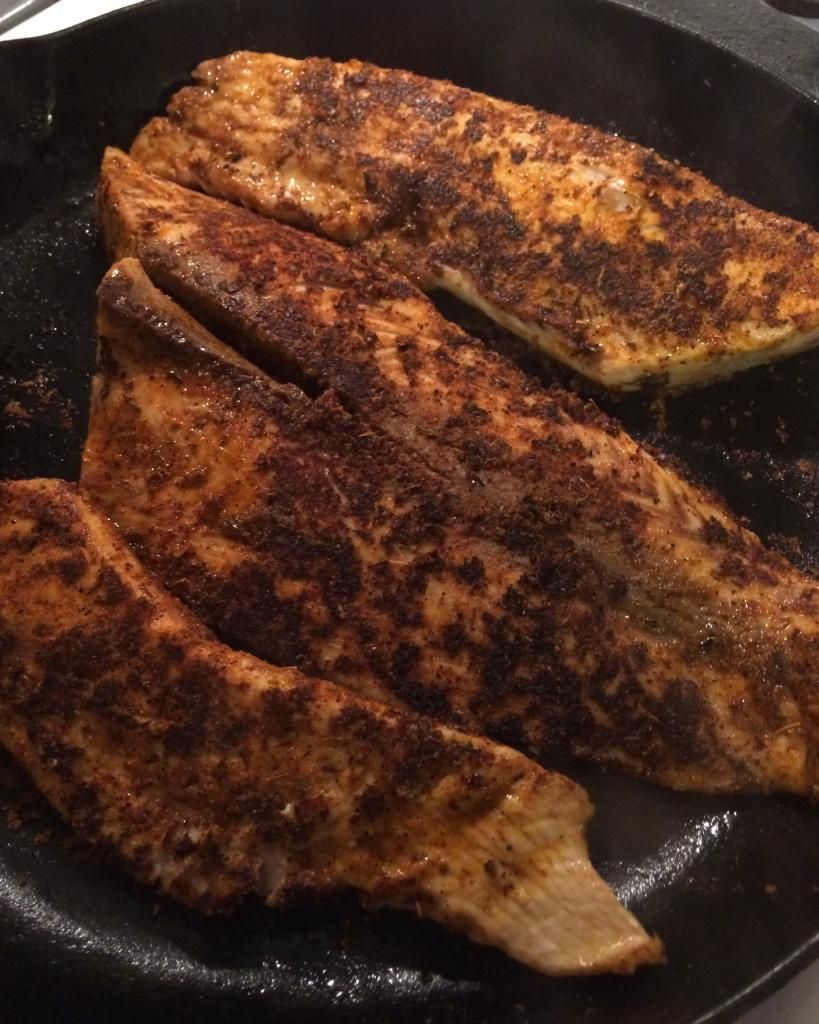 Cooked to the point where bending it with a fork made it flake apart. It was absolutely tender, moist and wonderful.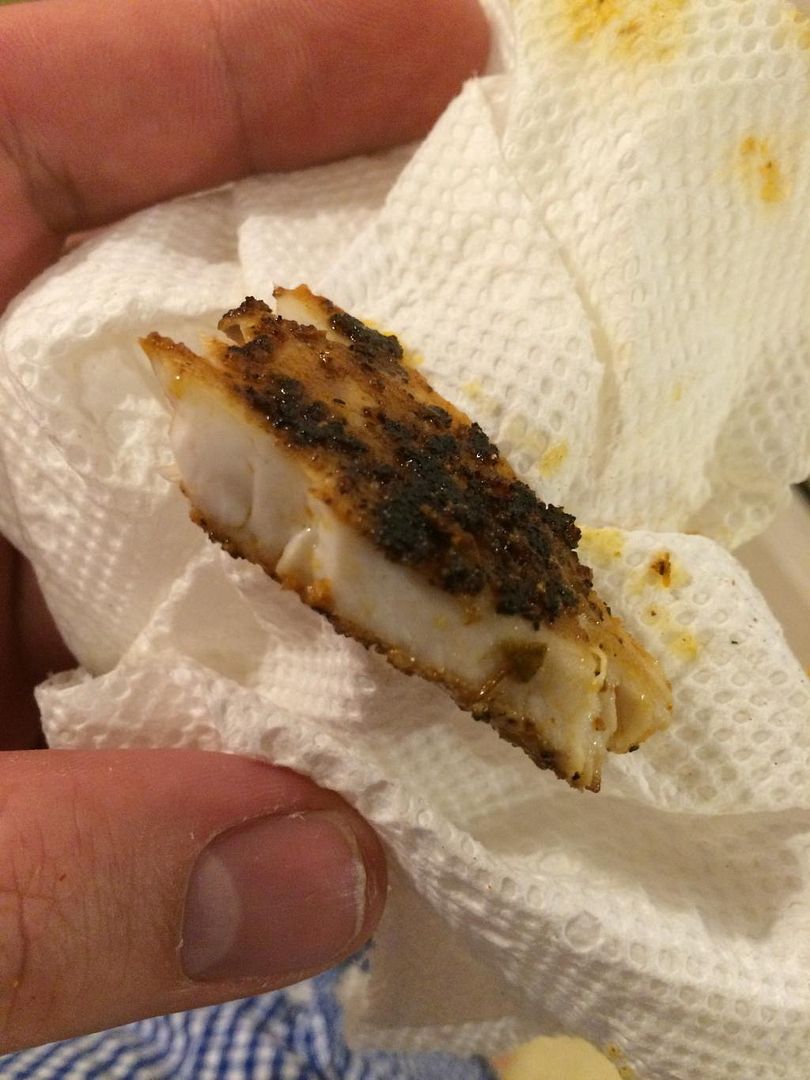 Made plenty which we picked at... Delicious!
We had some homemade beans, really take any baked beans recipe and add extra pineapple, cinnamon and rum, cook low and slow overnight or longer, then cool to let flavors combine.
The roe came out good cooked the same way: