Before: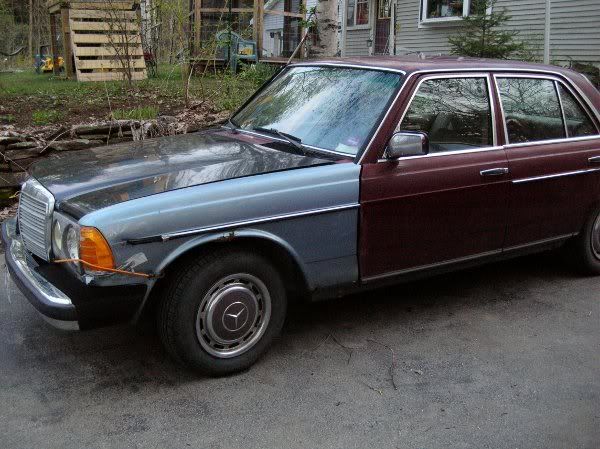 After: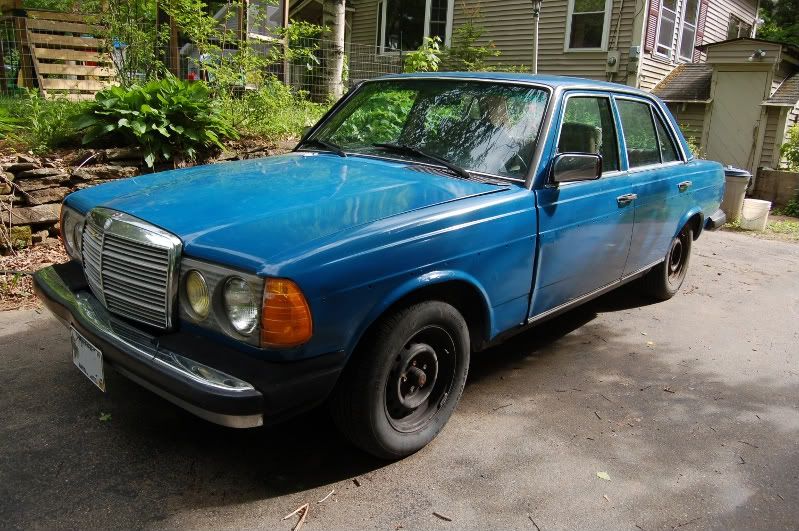 I was inspired by
this thread
on the moparts bbs a while back but, since I drive mostly plastic-bodied saturns, I had to wait to try it out. Then I got my benz.
I am not a vain person but I could not stand having all those different colors. Someone wrecked it in the LF corner. The rest of the car is from down south, but the fender and hood were scrounged from rusty New England. The hood even had a hole clear through.
I cut the rust out and did minimal tin/fiberglass/bondo, figuring why put lipstick on a pig. Chose mid-darkness blue paint, figuring it would hide many goofs. It worked! The directions say to dilute it like milk.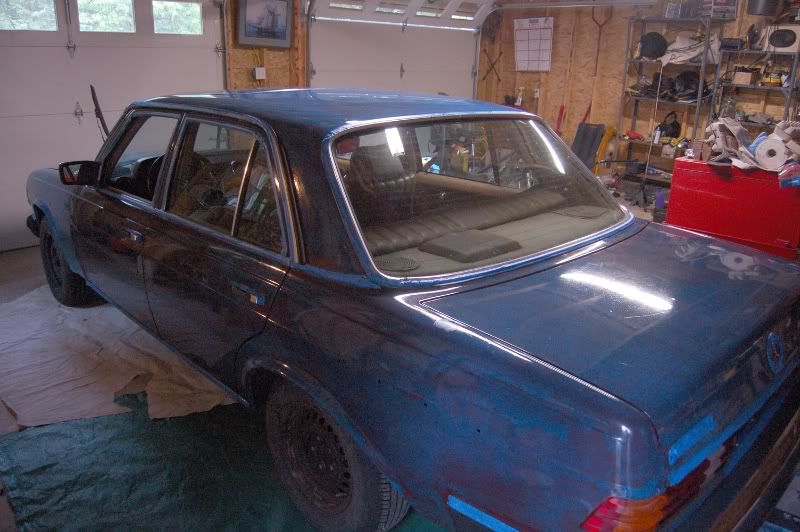 First coat. What happens if you put milk on the side of your car? Yeah, it drips down.
Although I never perfected the technique, it seemed to work to roller up and down to get over the body creases, then roller sideways to catch the drips.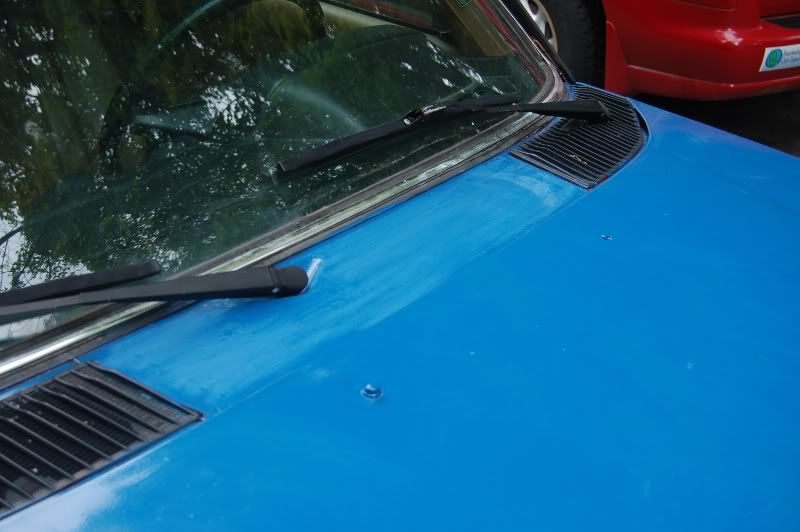 Long story short, six coats later, one is supposed to wet sand and buff. Left the cowl unbuffed. Will get to it. The paint dries shiny but gets a texture. Wouldn't call it orange peel, more of an acne. Only a couple light wipes with wet sandpaper (600 after coats 2 & 4, 1500 grit after final coat 6) got rid of the "acne." A little more got that velvety look you're supposed to use to get rid of orange peel.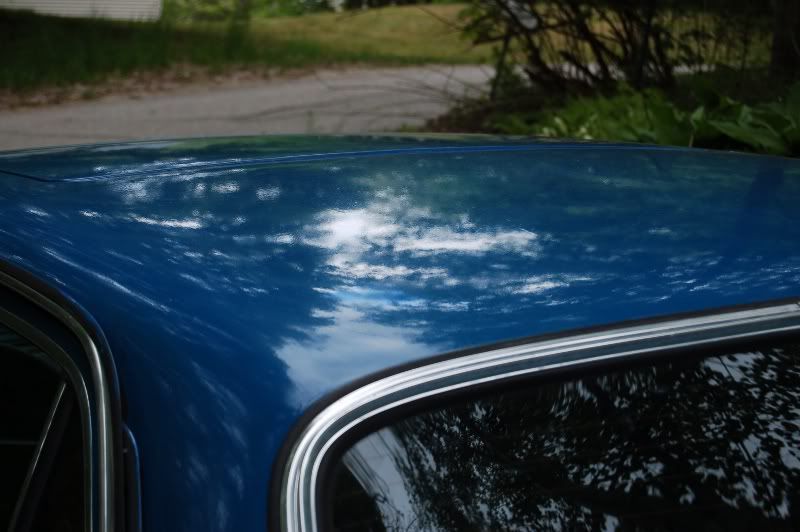 I'm not actually bothered by minor orange peel. I'm not just saying that. I thought GM did it deliberately on their black late model suburbans as a way to give the paint depth or that "wet look". Some of what you see in this pic is "bokeh", out-of-focus highlights.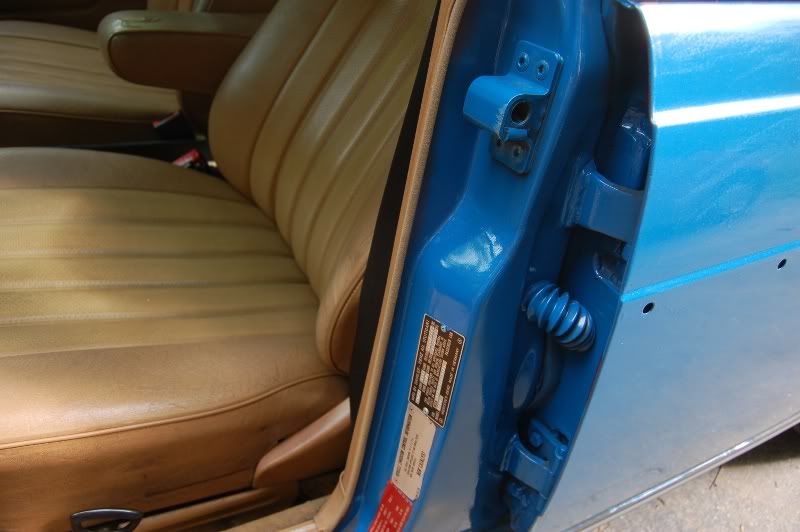 They sell spray-bombs of the same color rustoleum. As time allows I'm getting inside the door sills etc. Very few pics on the moparts thread of door sills and other areas.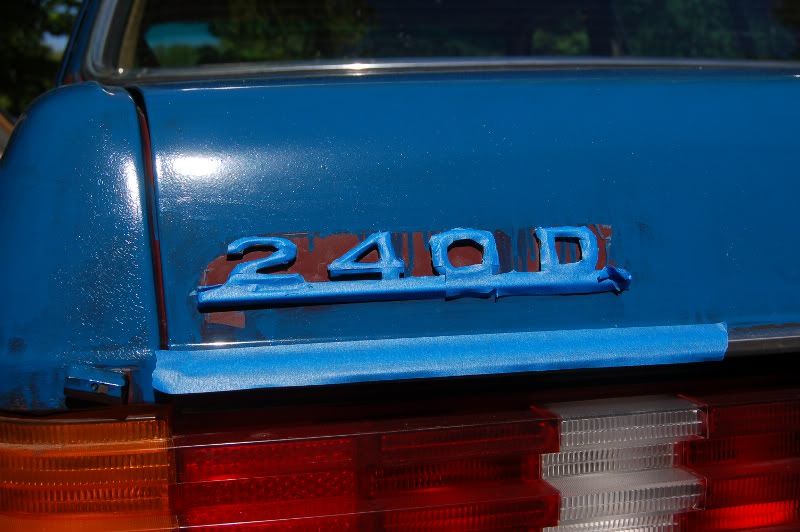 I didn't want to figure out how the emblems were attached, or try to reattach them and get them all crooked. So I completely covered them for the roller, then razor bladed a mask for the letters and spray bombed. Hoping to feather the colors together. (Rusto spray bomb takes a long time to fully cure for sanding, unlike thinned roll-on.) Note, there had been something going on with that fender before-hand, body-work-wise. Now for the ugly, drips drips drips! Probably going to sand and re-do another couple thin roller coats. Was antsy to get the tape off the chrome and go driving again.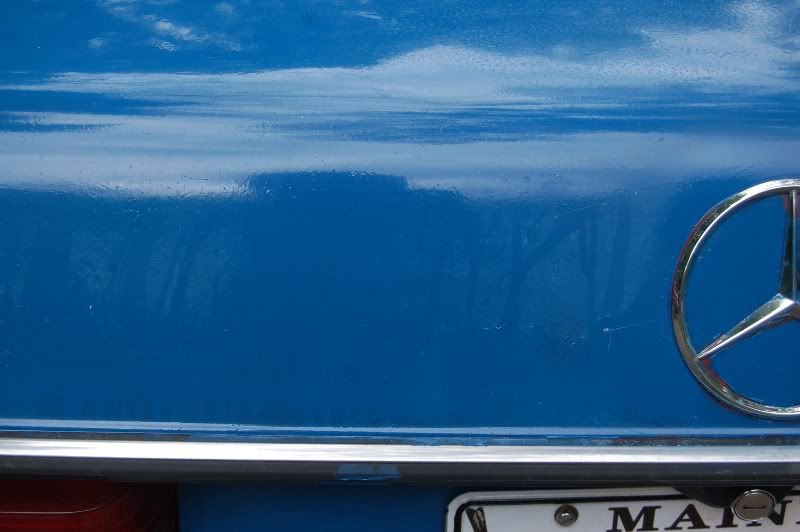 But it's still a
good
cheap ten-foot job: (Yeah that lump of bondo
sits where the hole used to be. Was either that or a shaker hood.)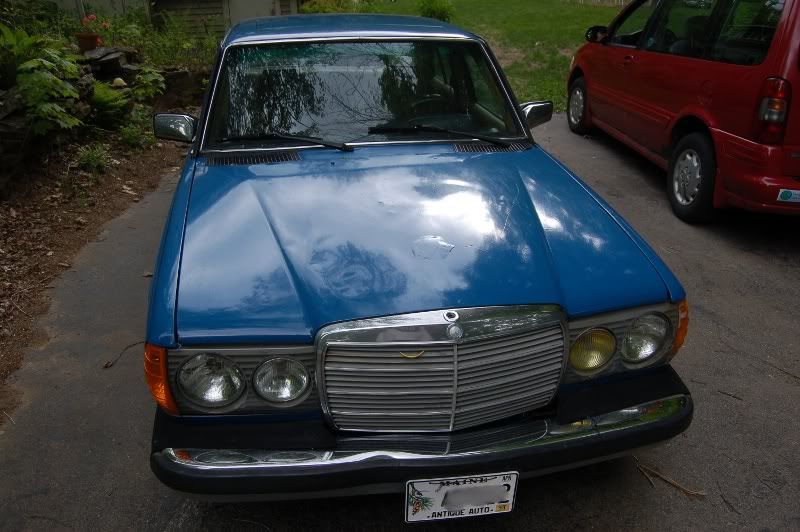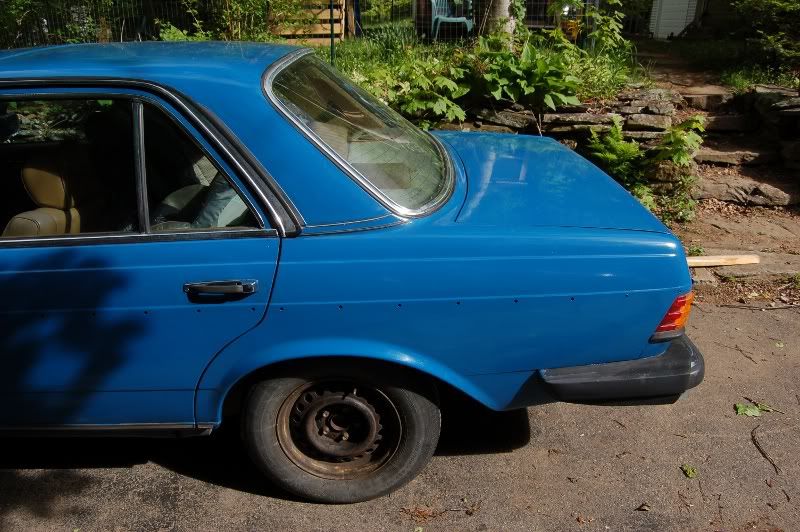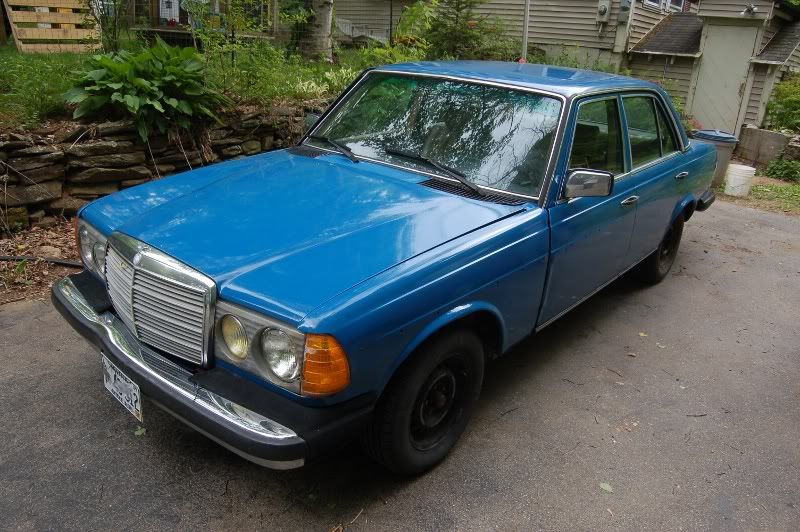 I think I could have escaped under $50. Only used a quart and a half of paint, bought three. Might return one and keep the rest for touchups. Ace had a sale on foam brushes and I didn't use many rollers. Sandpaper was $10 for only a few sheets each. And if anyone thinks I wrecked a nice benz, it's not that nice.
Still have to fix an exhaust leak. The glow plugs run manually because I was too cheap to fix the stock relay. The weather stripping is shot and wind whistles. Am up in the air about reattaching the trim (I don't have it all.) If I wanted, and had a sure way out, I could sit in the trunk and watch people walk by thru the 7/16" holes, or even nail them with a squirt gun.
I DO have all the hub caps, and painted them the same way, but am fighting the masking tape with a razor blade. Seems the paint really stuck that stuff down.