Can someone explain what a diode is doing to improve charge voltage?

The NorthStar AGM Battery + Voltage Booster Upgrade This thread covers upgrading to the best AGM battery available and modifying the voltage regulator...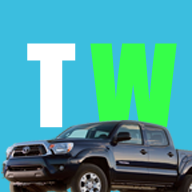 www.tacomaworld.com
Voltage Boosters

These devices work by effectively tricking the alternator voltage regulator into seeing less voltage than it is actually producing thereby causing it to compensate to produce more. So in a simple example if you want to increase the voltage by 0.5v, you cause an artificial 0.5v loss on what the voltage regulator detects and it compensates by raising the voltage an additional 0.5v giving you a net gain.

The Alt-S Circuit <-Needed for this mod

The Alt-S circuit is the circuit used by the voltage regulator to monitor voltage at the battery and adjust accordingly. You can read more on the

Toyota Alt-S circuit here

. This simple mod is only works in vehicles where the Alt-S circuit exists for the voltage regulator to control the voltage.

In some newer vehicles like the 2016+ Tacomas, the voltage is regulated by the ECU, meaning no voltage regulator Alt-S circuit to spoof.

The ECU can be reprogramed for 3rd Gen using OV Tune and likely others, see

post #3821 here

for details.
Last edited: