Since I know how much you folks like sludge threads and since I can use all the help that I can get, I've decide to ask for suggestions on rehabilitating my sludged up Saab. I recently purchased a 2000 Saab 9-5 2.3t. These are well known for their sludging, but based on my initial reading, I felt I could handle any problems that came up (no comments on whether this was a good/bad decision, let's focus on what I can do from here on out
). First, a few pictures of how it looked when I started: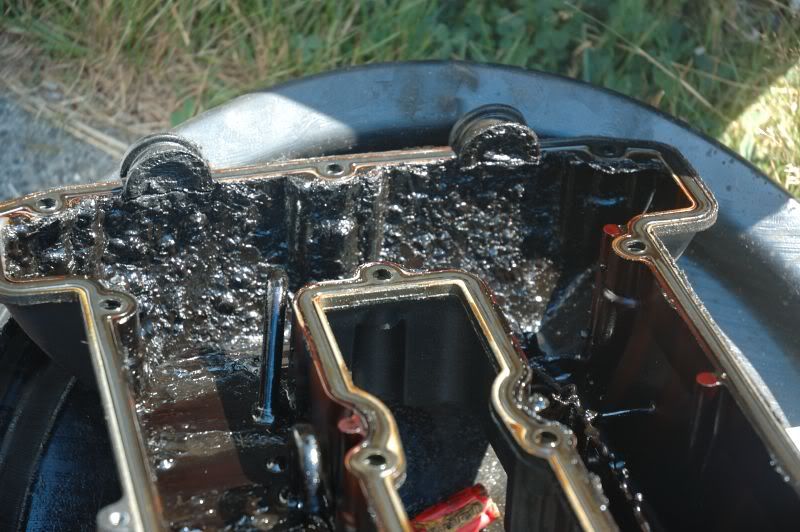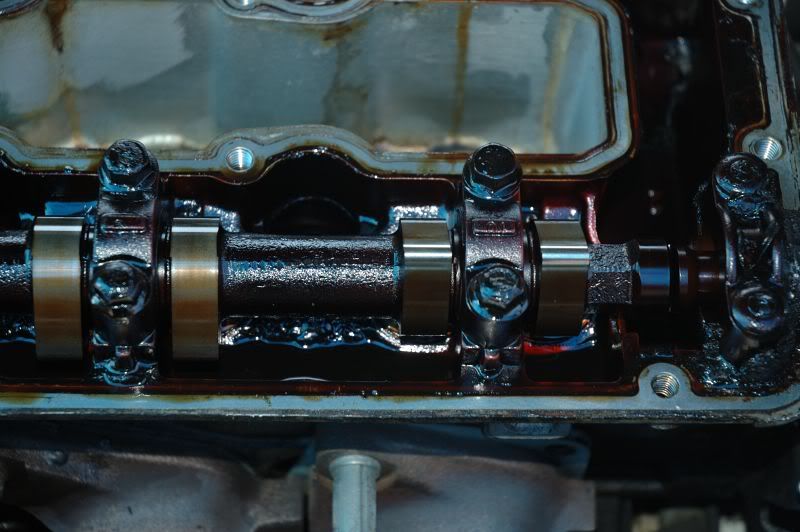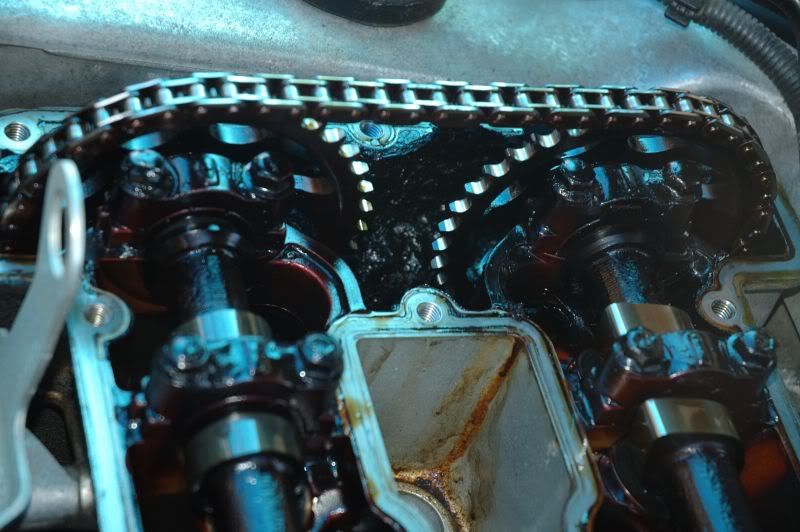 When I had the engine apart, I cleaned the valve cover, oil pan, and sump pickup really well. I also did my best to clean the inside of the head using some spray-on Berrymans carb cleaner (great stuff, BTW). I've replaced the PCV system and installed an oil pressure gauge to aid in monitoring. My current plan is to just use Mobil-1 0W40 and an oversized oil filter with a short OCI. I've already run my first batch of oil through and changed it at 1100 miles. After cutting open the filter, it looks like progress is being made (the filter was about 30% filled with sludge, pictures forthcoming). My commute is about 20 miles each way on the freeway (typically a 30+ minute commute, with about 15-20 minutes of it at a fairly constant 2000+ rpm). I'm monitoring the oil pressure closely, because I expect the sump pickup to clog up again (at least once) and will need to be cleaned. I've also discovered that I can monitor how full of sludge my oil filter is. The new oil pressure gauge is installed using a sandwich adapter just before the oil filter (I know it's not the ideal location, but it's the best I could do); as the filter fills up, the measured oil pressure rises; as the sump clogs up, the oil pressure drops. Comments? Suggestions? Questions?