Polypropylene and Polyethylene are difficult to repair. If they need to be repaired, most any redly available product will NOT do the job, including most typical epoxies. Two years or so ago, I ran over a retread abandoned in the middle of the interstate
in my 135i. Fortunately no real damage, but did get a few cracks in the belly pan. They were pretty minor, so Ive left them, but since I had the pan off for some other service, I figured Id try fixing them... The right product for these difficult plastics, is this 3M adhesive, #8005. I have this from another repair I did a year or more ago, and its still good. Some pics of the damage: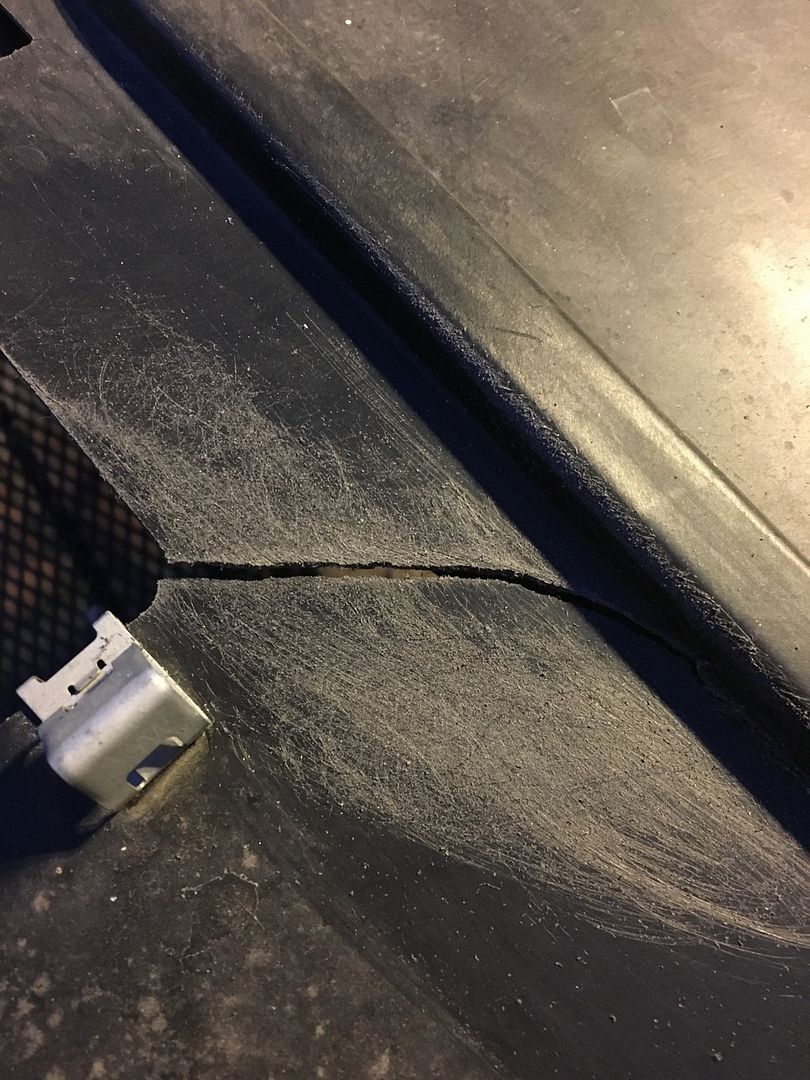 Note, I had already scuffed it with some sandpaper. I got some paint scrapers from Home Depot, and cut them to fit as backers for this repair. I wasn't going to try to fix the cracks with adhesive, as there isn't enough surface. I figured Id work a little in for the repair, but nothing else.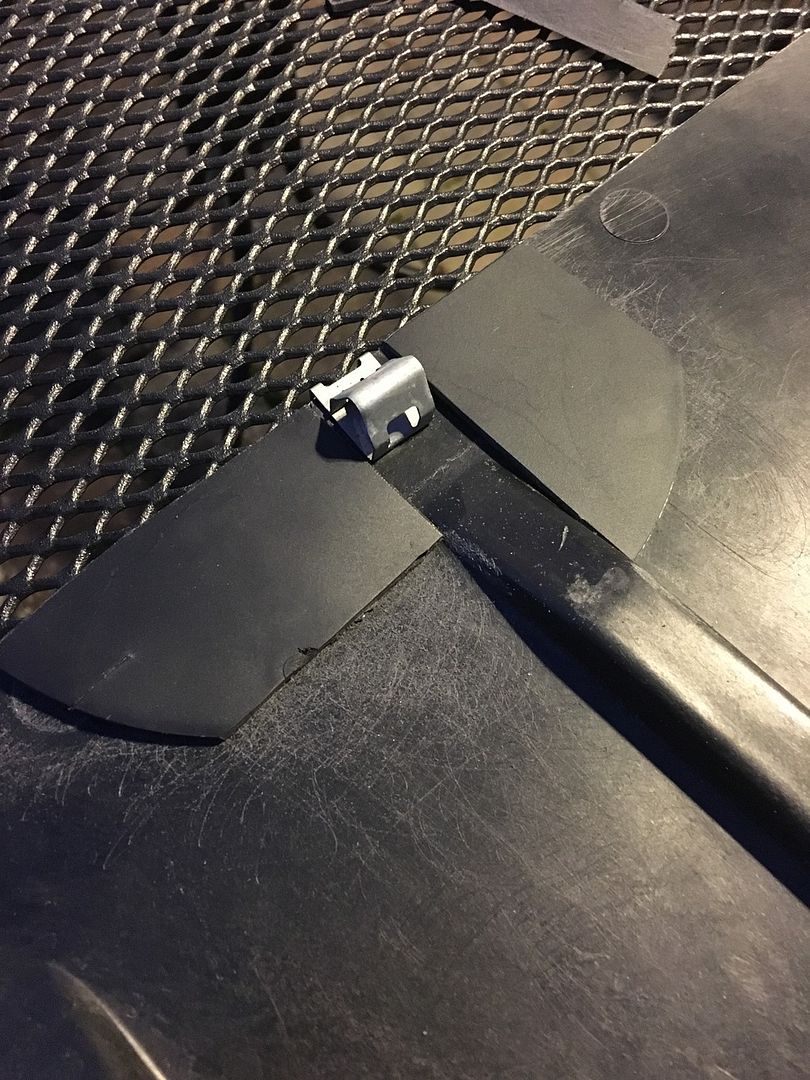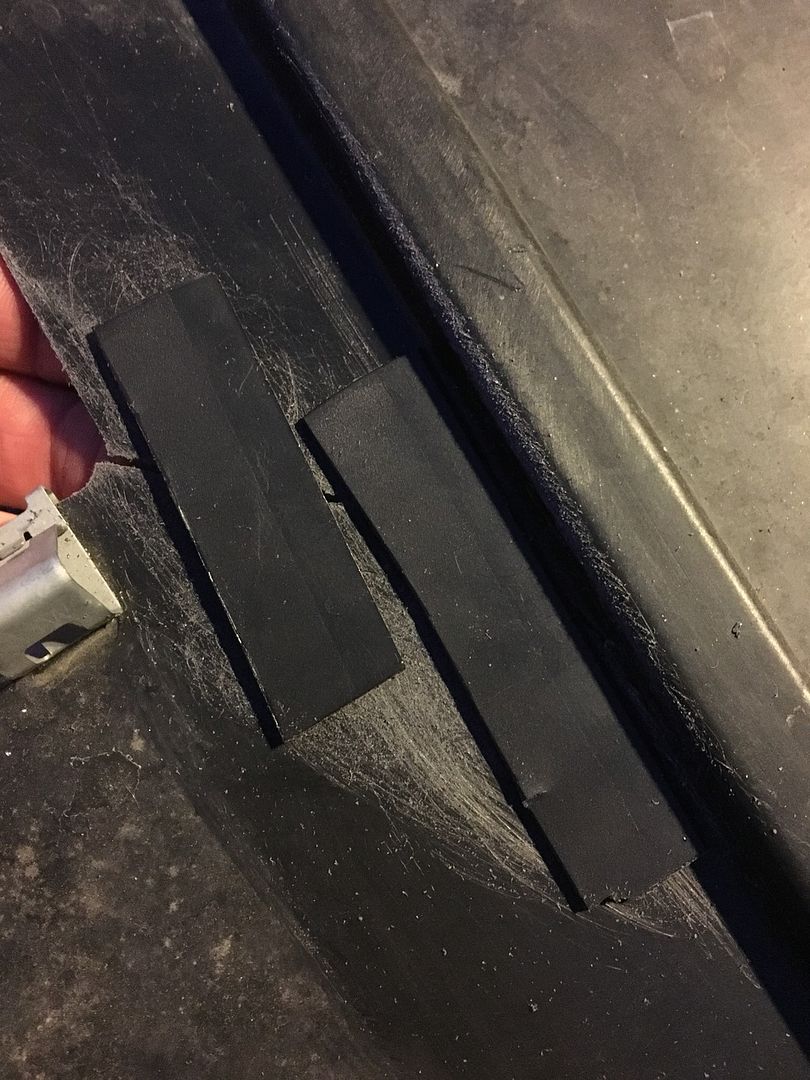 Of course both sides get scuffed: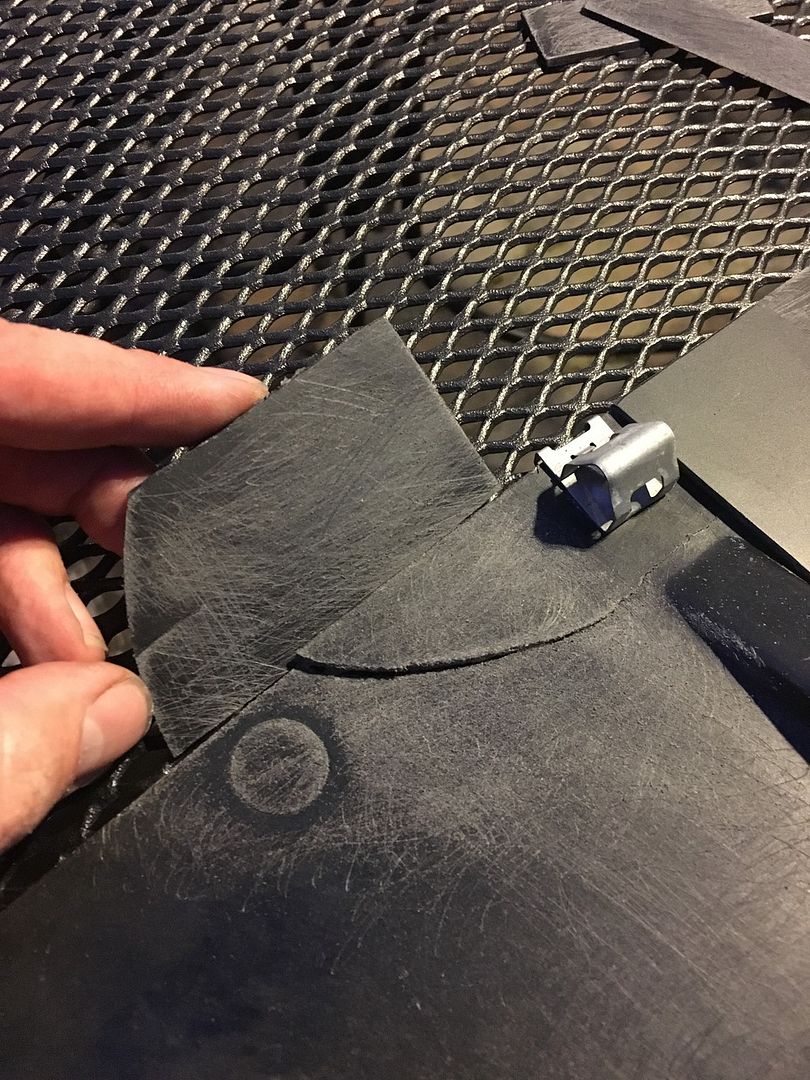 I did a flame treatment again to enhance the surface radical activity to promote better bonding: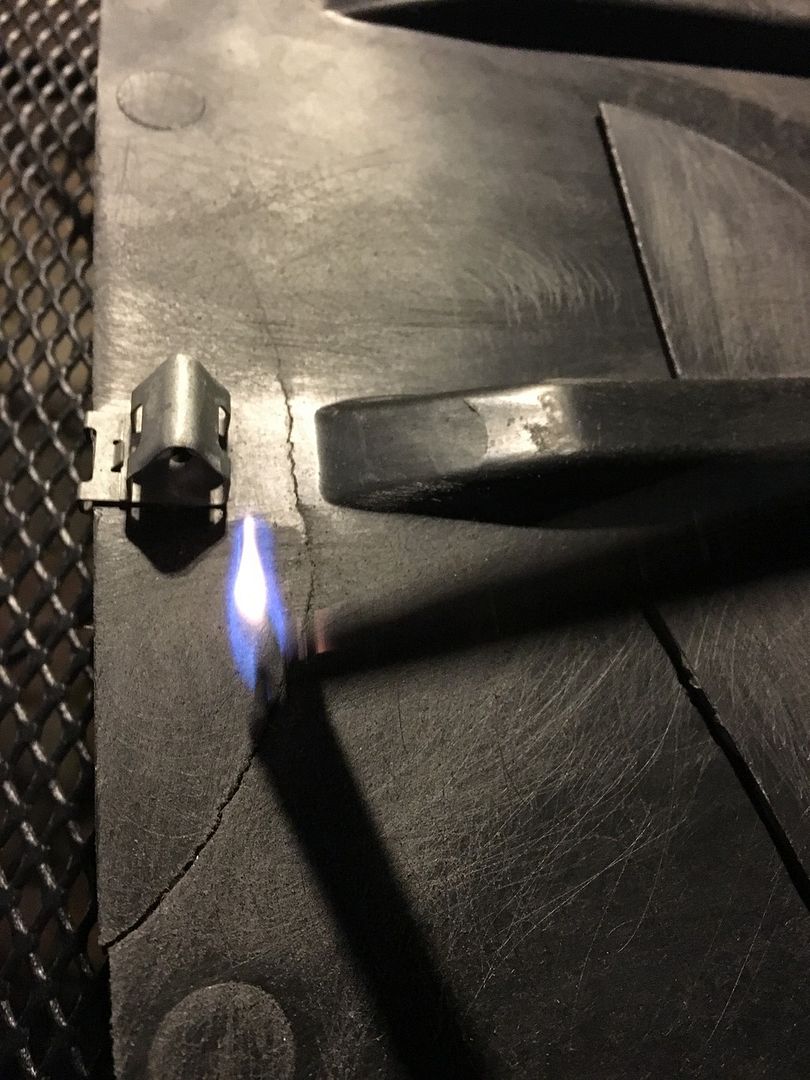 Mix that stuff up, it gets gritty...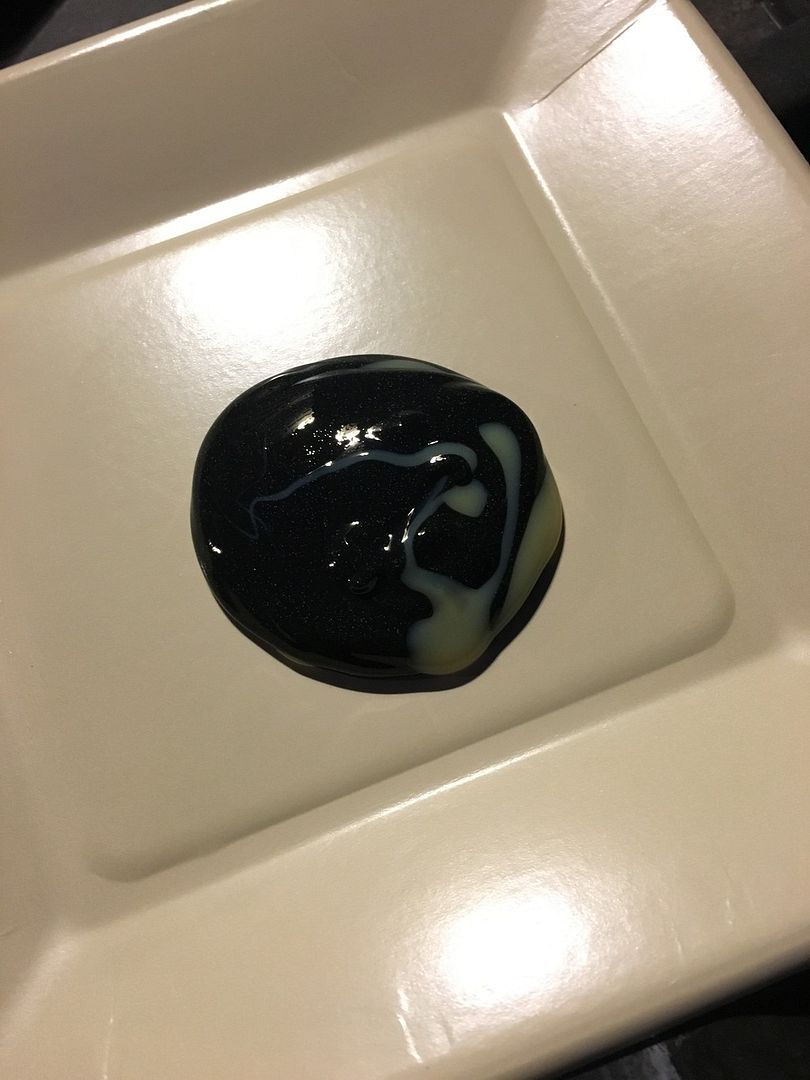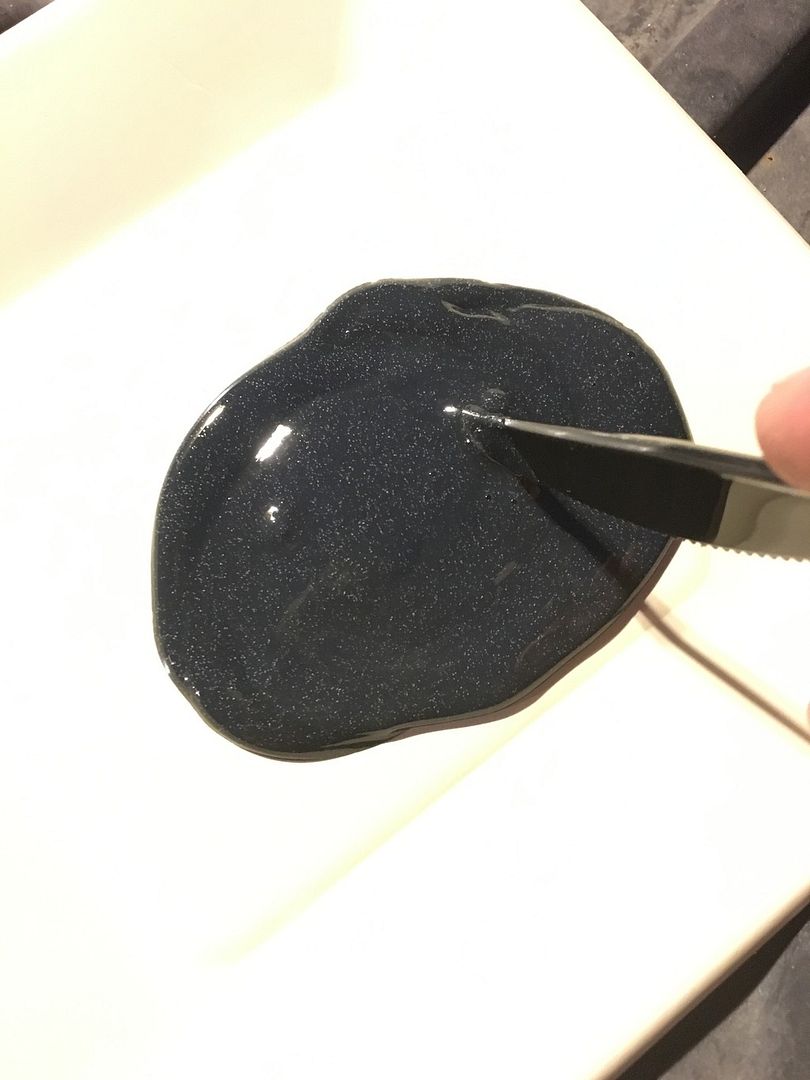 I wasn't really trying to do the neatest job... The panel was still functional when cracked and if I get another one, then Ill get another one. Plus, this stuff sets up fast - faster than I recalled last time I used it. Doing more, smaller batches is advisable... I just wanted to see how this would work...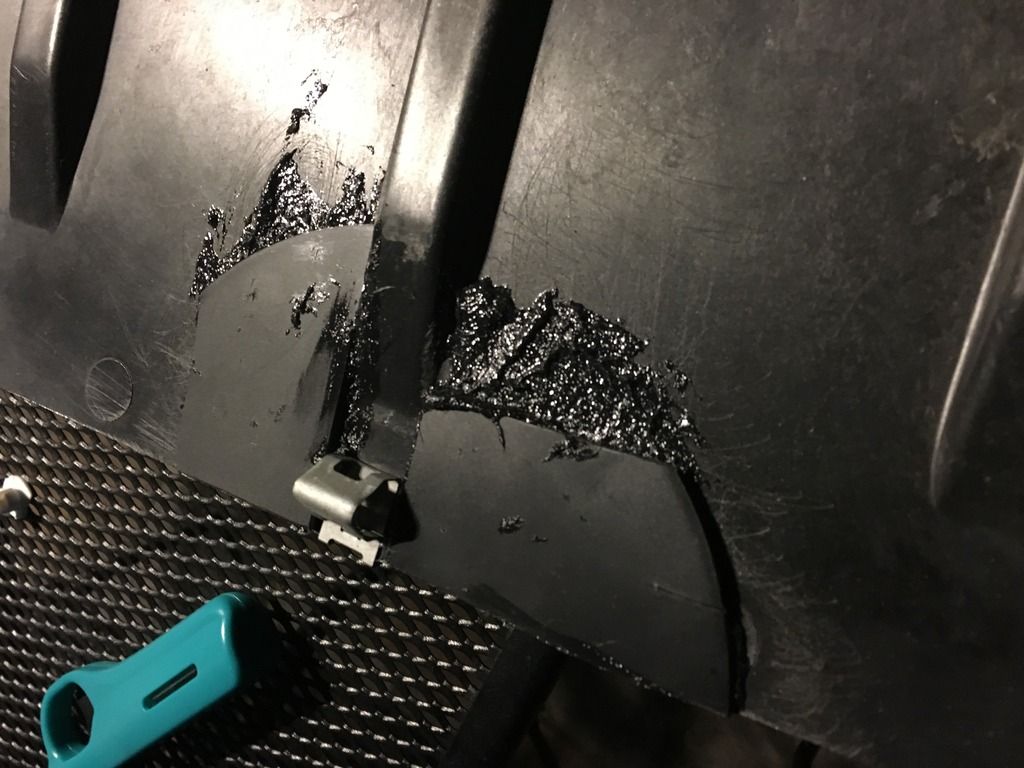 Time will tell. I wanted some excess on the surface to work into the crack, since the plastic pieces didn't cover all of the cracking, and the one crack had a long length at the raised profile of the plastic, where I couldn't back or support it, so I figured mass was the best approach. it will be interesting to see how this works out...