It's a Master Tow knock-off but NOT a master tow. I dragged a Bonneville home on this thing, first time towing, and the darn u-hooks of the straps came loose. As you'll see from the photo, they use angle iron to secure the straps instead of "rebar" like Master tow. I'm looking for the manual to see if my new, but not original straps, have a wrong hook shape. The car didn't come loose, and I believe in divine intervention.
Also there seem to be aftermarket bars welded to my ramps, which bang on the turntable area. Seems like I should get rid of the top bar, but, again, looking for info on this unit. It's been repainted. Only info badge: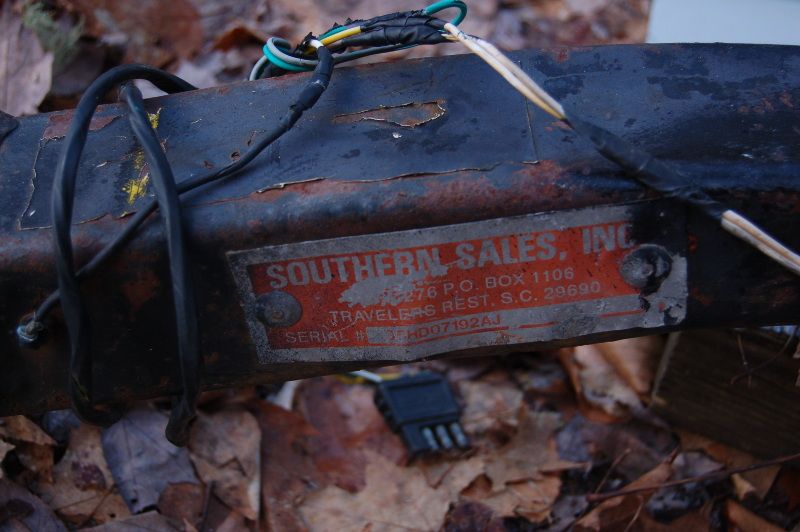 Shot of the turntable and hook holder.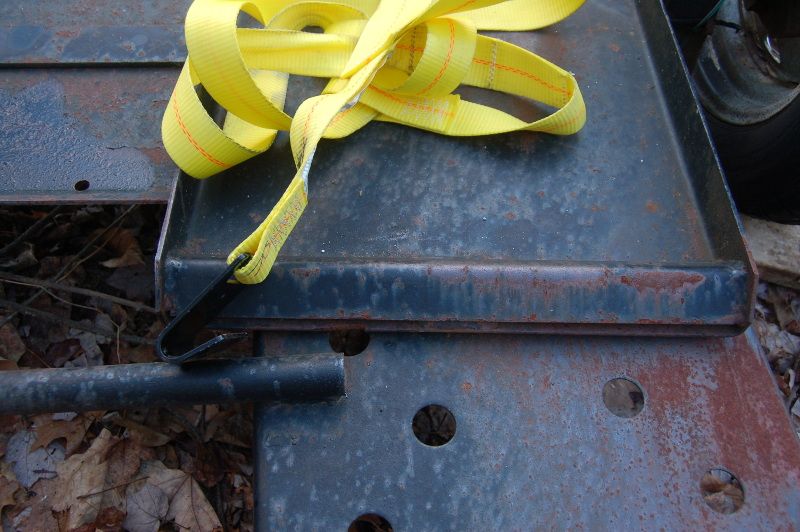 As much as I'd prefer, I can't get the hook under the other side of the angle iron, so it's more naturally following the curve of the tire. This is what I'm left dealing with: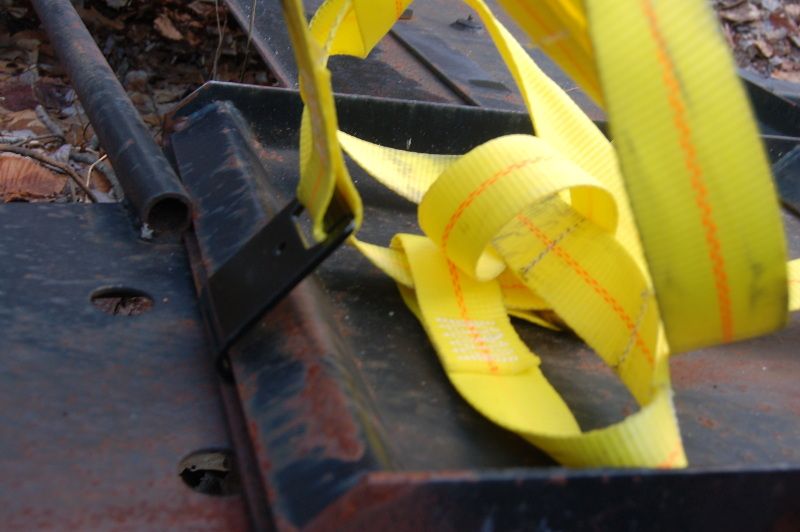 Close up of bar dinging spot, which could be knocking my strap hooks: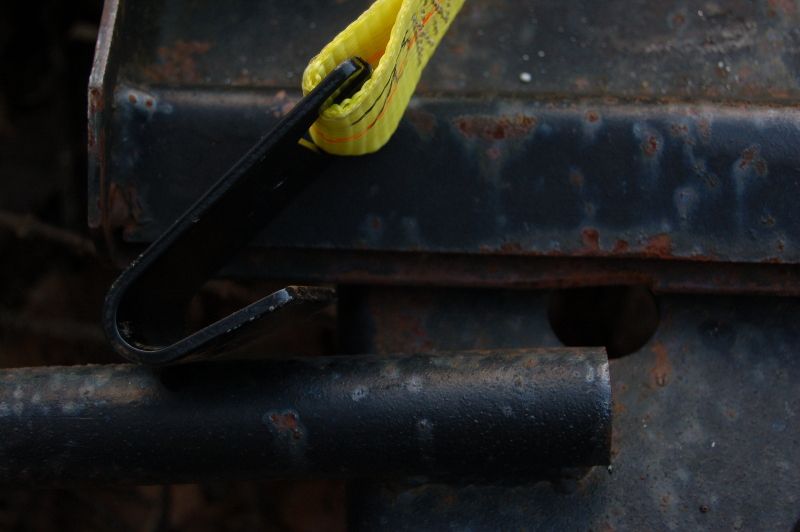 Wide shot. Note the uniquely dented front bar: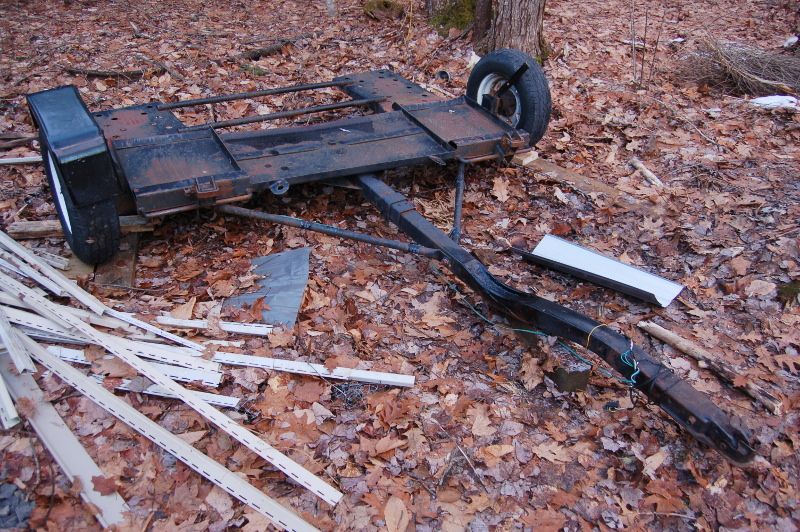 A link to one from a dealer:
http://www.purplewave.com/cgi-bin/mnlist.cgi?120516/C4018/8
The hooks on the straps look like mine, but there aren't bars clumsily welded between the ramps. Hmm. Again, I believe the company is out of business or ??? as I can't find a pdf of the instructions.