Joined

Dec 14, 2002
Messages

49,470
Location
Hello, Is it normal for a 90 degree V6, in particular a 4.3L v6 from a chevy truck to have a slight shake at idle? Ive owned my truck since new, and want to think that when it was very new (currently 56k), it was absolutely smooth. For the last number of years though, it has a slight shake it idle, almost like it is missing randomly, and nothing helps - no CELs either - for all I know it was alwas like this - but I feel that it wasnt... Runs strong, well and gives decent gas mileage. I just feel the engine shake at hot idle. I notice that the oil pressure gauge fluctuates, it seems, in stride with the shake, but idle speed stays rock steady at just over 500. I read that the Idle air control can get dirty and cause a "rough" idle. My idle isnt rough, the engine just gives a slight shake. Well, I did the IAC. I am also going to clean the EGR, and have an EGR gasket on order, but the results from the IAC is not promising. Again, no codes, ever. I have a scangauge and scan with the engine on - nothing. Here is what I did... pulled it out with a Torx 20 bit used: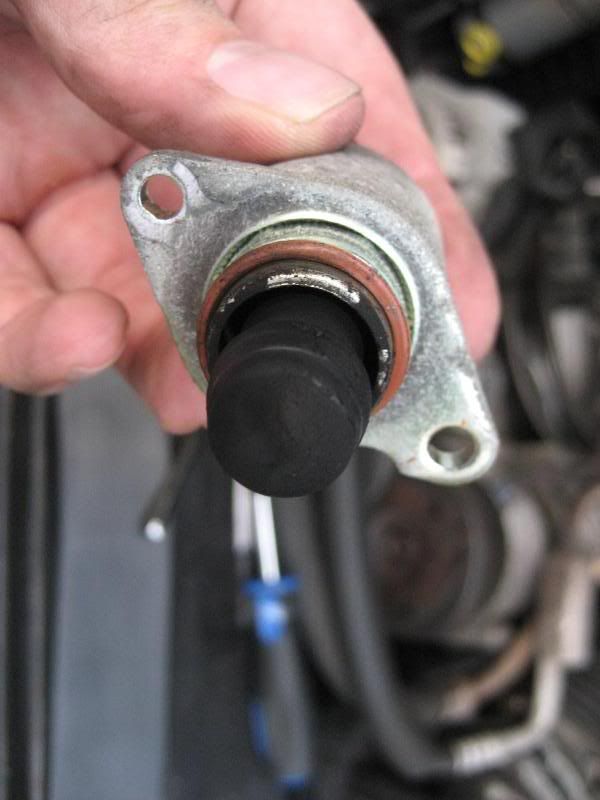 The TB was quite clean though. Really not necessary to clean, even under the flap.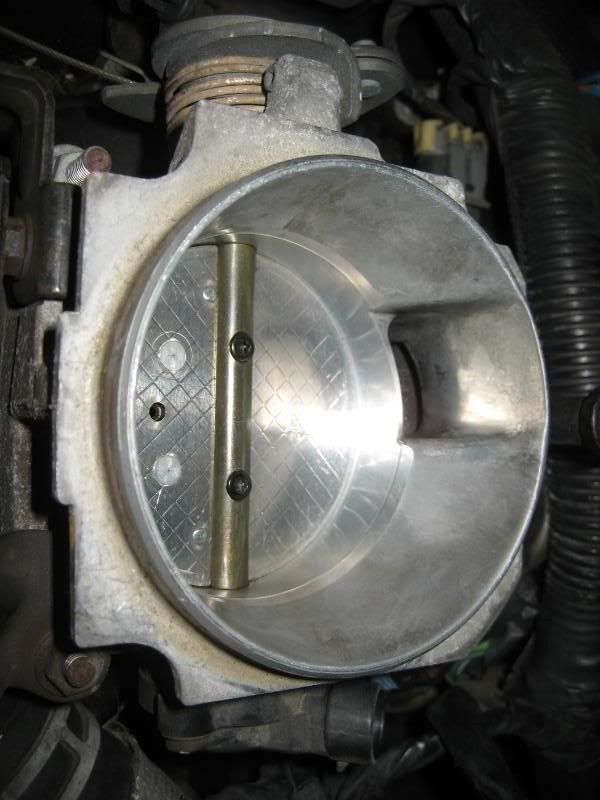 I cleaned it with CRC teflon safe throttle body cleaner.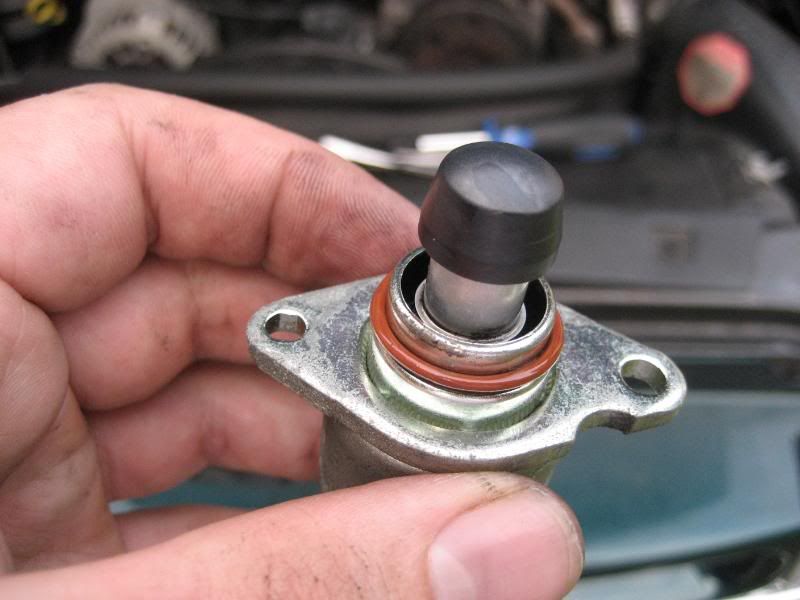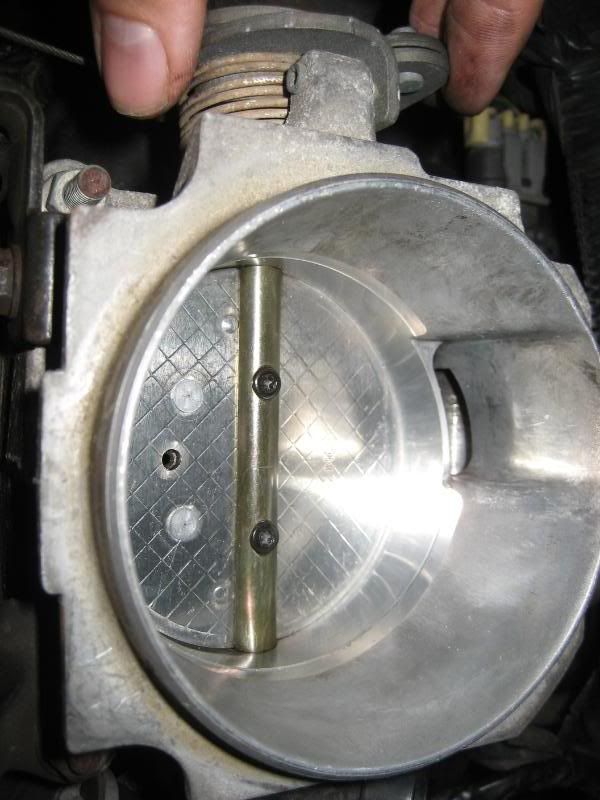 I saw that the hole that the IAC valve sits in was pretty dirty black inside. I tried a variety of things to clean it, including spraying cleaner in there wiping paper and my fingers in the hole, and using a rag soaked in B12 chemtool.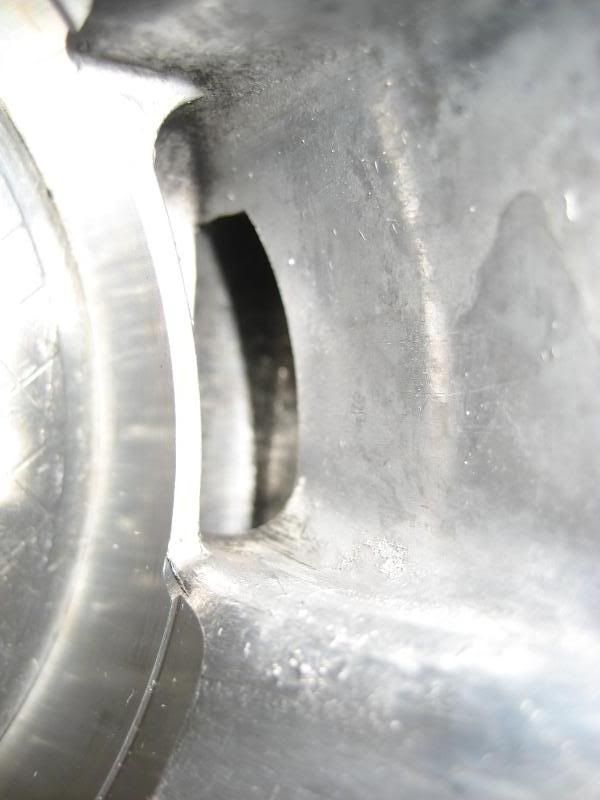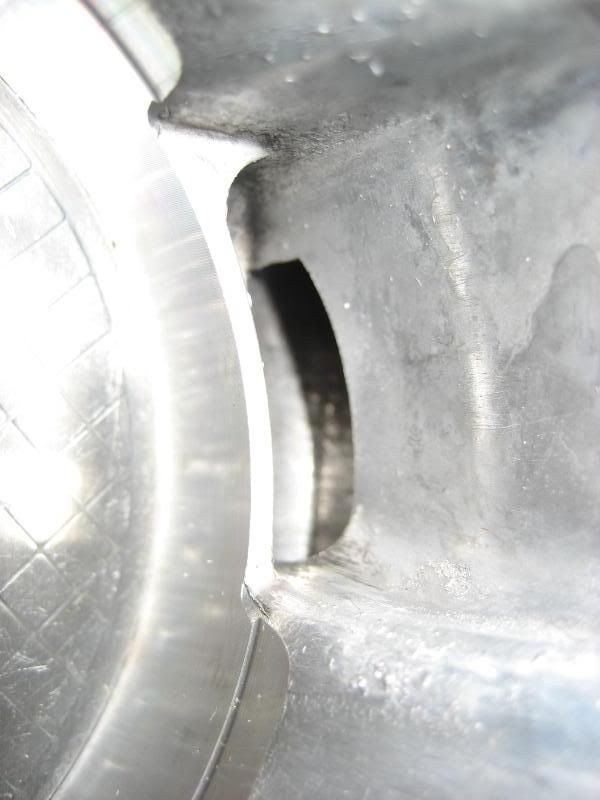 And then put it back together...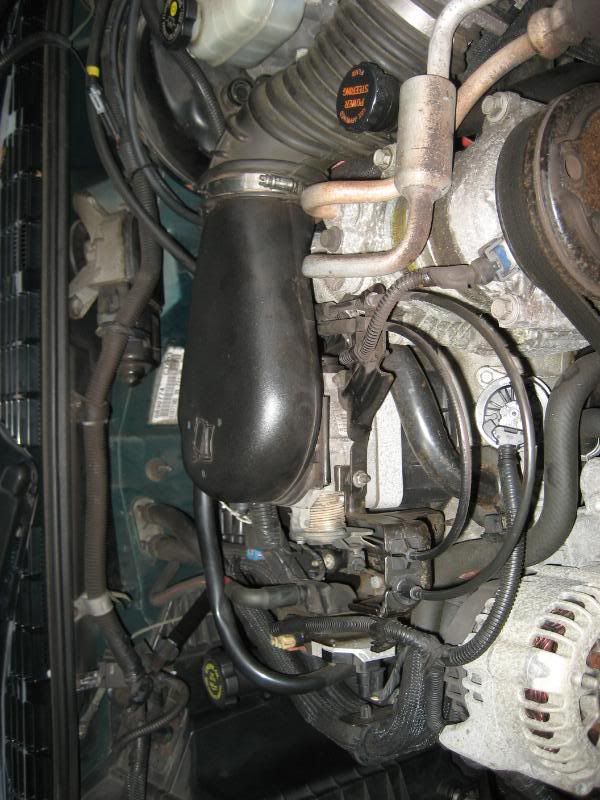 I restarted it, and it took a bit of pedal, as would be expected, but then idled fine. I let it idle a while, and noticed that it still shook. I looked at the scangauge, and wih the O2 in closed loop mode, water at temp, idling with AC and fan on to simulate a slight load, ignition was at 20 degrees at idle, 35 at 2500 rpm in neutral. I cant take it out tonight to get more data of ignition advance, not sure if it helps. I then tried removing spark plug wires. I had my wife start the truck with a different one disconnected each time. It started perfectly, and there was a definite roughness due to misfire, but it was a very similar shake to what happens when it just shakes normally at idle. I have magnecor 8mm wires that are more or less new (within the year). Spark plugs were done less than 20k ago, to try to attack the idle shake (and did not help). I put the magnecor wires as an attempt to fix the shake too - no change comapred to OE wires. Ive replaced the cap and rotor twice since new, just because of years and slight erosion - since I had it apart, I just replaced with OE parts. Ill attack the EGR within the week, after I get the gasket. Anyone think it will actually help? Is a slight shake at idle jus the nature of a 90 degree V6? The engine mounts are solid, ive tried shaking them with no motion, which I should see if themounts were shot. Any thoughts???
Last edited: