Joined

Feb 25, 2009
Messages

6
Location
I just rec'd three UOAs from Blackstone, 2 for a 2008 Subaru Sti, and one for a 2005 Outback XT 2.5 turbo. I kept meaning to send them in....but by the time I got around to it, I had another sample for the Sti, so they all went in together. No oil consumption for either vehicle, no blow-by and all around nothing to suggest anything's wrong, other than the high copper. Sti - Stock daily driver, commute 70/30 freeway/city, oil - 0W30 German Castrol Synthetic for both tests. No track time on any of these OCI. Outback XT 2.5L turbo - stock, daily driver, 70/30 freeway/city, turbo replaced at 51k due to a clogged turbo oil-feed line. 5W30 Mobil 1 oil. Never been on the track. [img]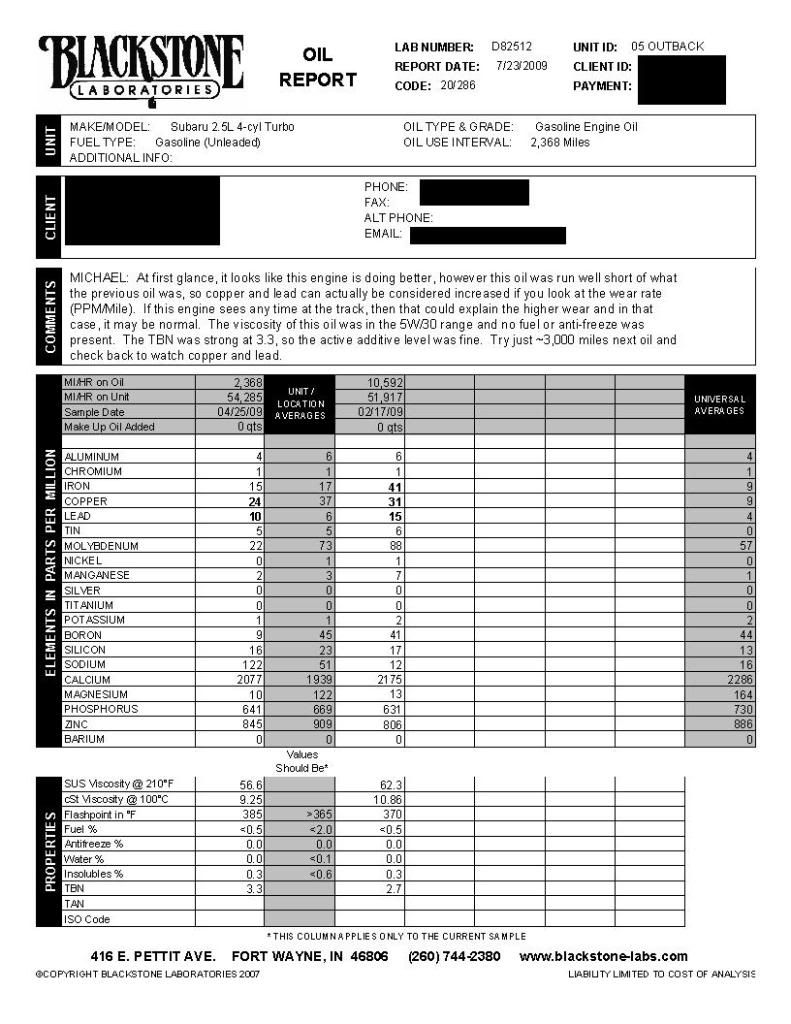 [/img] [img]
[/img] [img]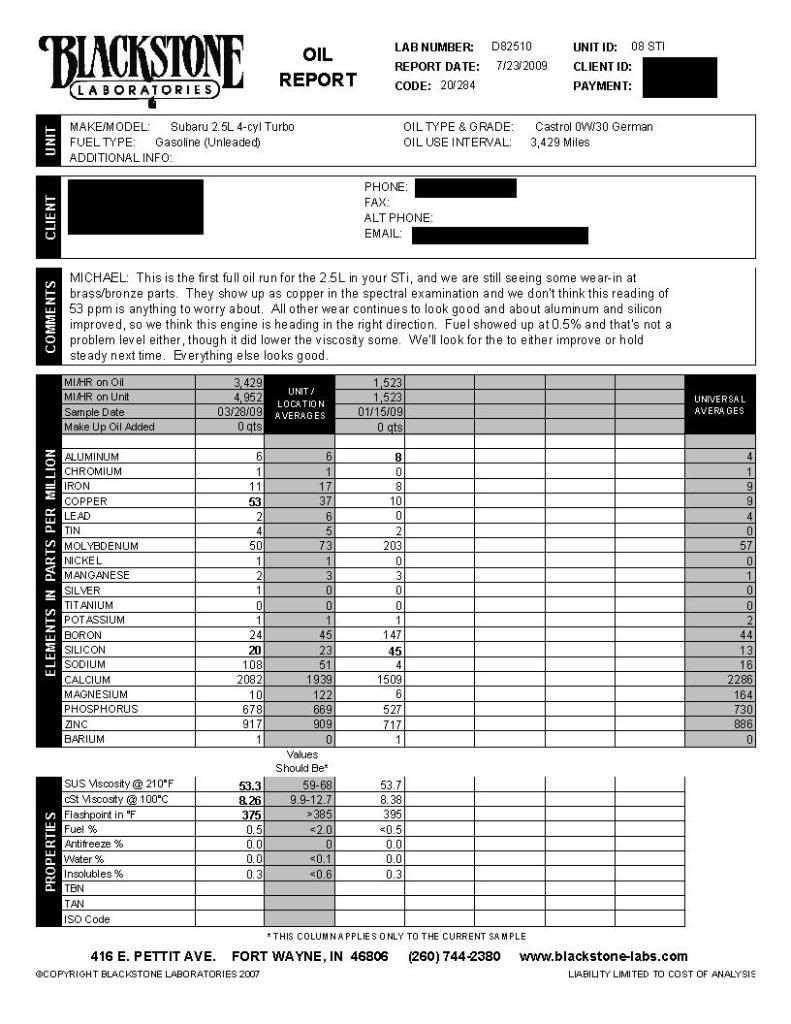 [/img] So, my quesiton is...what might attribute to the high copper? I searched and haven't found much info outside of Blackstone's copper description.
"Copper: Brass or bronze parts, copper bushings, bearings, oil coolers, also an additive in some gasoline engine oils."
Does German Castrol and/or Mobil 1 have copper added? Any info or links would be much appreciated. I don't know if it's related...but here is another high copper test result from Blackstone, on the same test day 7/23/2009, and strangely enough it's within 6 lab numbers of my tests.
'04 Subaru WRX STi w/High Copper
Thanks for your help, Mike