Joined

Apr 20, 2014
Messages

2,566
Location
So it appears I need to upgrade to a MIG gas setup finally to do some sheet metal work on my old beater car. I tried like heck to make my old Craftsman flux welder do it, but there was no way (no surprise there, lol). I know everybody is going to recommend going Miller, Lincoln, or Hobart, but those are just gonna be out of budget right now. I still will have to buy the core bottle and 75/25 gas and that will probably set me back $250 alone. After this project I'll probably use it here and there for some light duty projects. The Jeep needs a new muffler so a light duty welder would definitely help in that one as well.
I've been looking at a couple options so far. First one is the Harbor Freight Titanium 140
Amazing deals on this Mig 140 Professional Welder at Harbor Freight. Quality tools & low prices.
www.harborfreight.com
Seems to get alot of positive reviews online.
Second, and less expensive option is the Eastwood 140. The internals look almost exactly like the Titanium.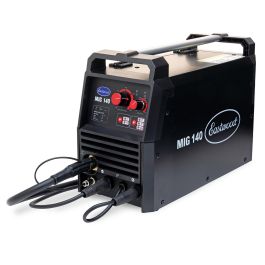 New and improved features and technology to weld sheet metal up to 3/16
www.eastwood.com
I'm leaning twords the Eastwood for price, but it looks like almost the same specs as the H-F for $100 less (both are even inverter which makes me believe they're the same machine inside). Heck, probably came from the same Chinese assembly line. Like I said before, this will be light duty work. The duty cycles are kind of low for each machine, but are fine for what I'm doing. What you folks think?