Joined

Oct 31, 2017
Messages

7,441
Location
As a little kid, I was a toy car nut, now I'm just nuts. My dad used to gift me one toy vehicle every week for several years until I Iost interest in toy cars at about age 10 when I really got into skateboarding. My favorite toy vehicle ever was, and still is, my Corgi Holmes Wrecker that I got when we were living in the UK. I believe that's a Ford C series. I don't know where my dad found this toy truck because I got it when I was 7 or 8 and it had been out of production by 1975, one year before I was born. Maybe my dad had kept hidden it away for a few years? This truck is about 1/50 scale and bit over 4 inches long. It has twin swing booms that may be operated independently. The red bubble light doubles as a switch that allows switching between the two winches. The cab tilts to reveal the engine. The undercarriage is fairly detailed and the vehicle has working suspension. Even at 8-years old I could not help but modify my toy wrecker. I added stronger and longer "cables" for "mountain rescues." The wing mirrors are actually mirrored. The mirrors, horns, ladders, and exhaust pipe didn't break off - I was very careful with my favorite truck. I lost a Fiat Balilla while towing it across the railing of a footbridge in the park. Apparently, toy Fiats don't float. I still have my Corgi Holmes Wrecker. It's older than me by a couple of years. I have the box and the figurines of the driver and the mechanic stored away. The truck has been on display on a shelf for at last 10 years. I just like looking at it ever so often.
Note the ball-shaped
LEAD
weights above the hooks. I'm expecting my mental decline to occur anytime now.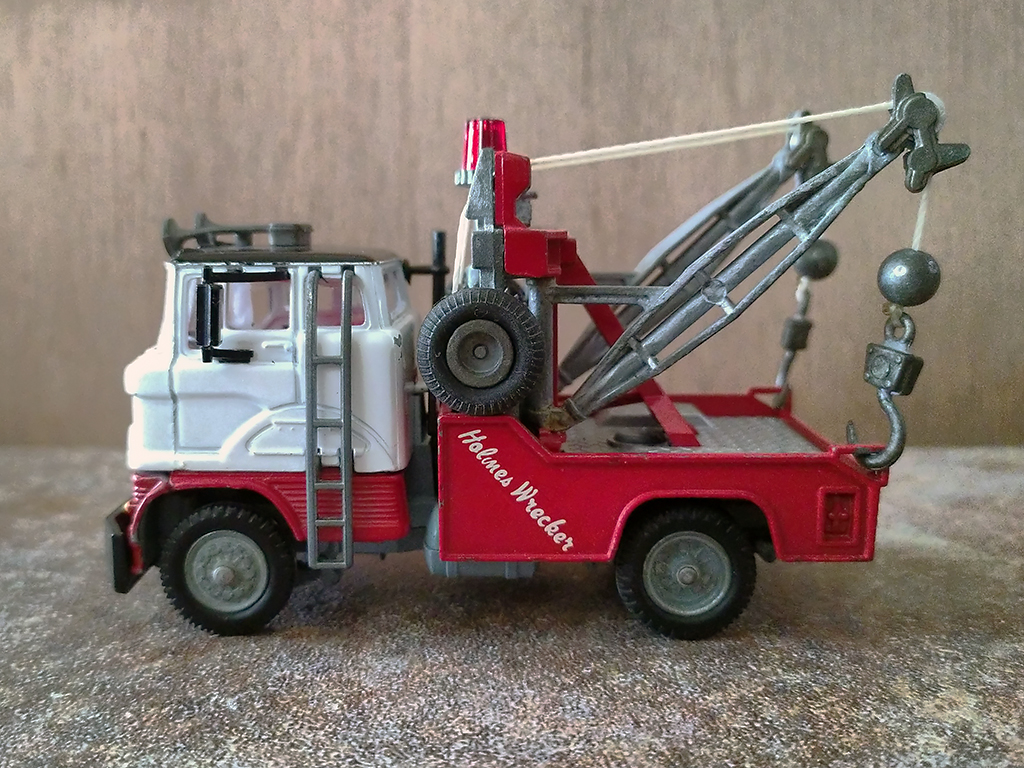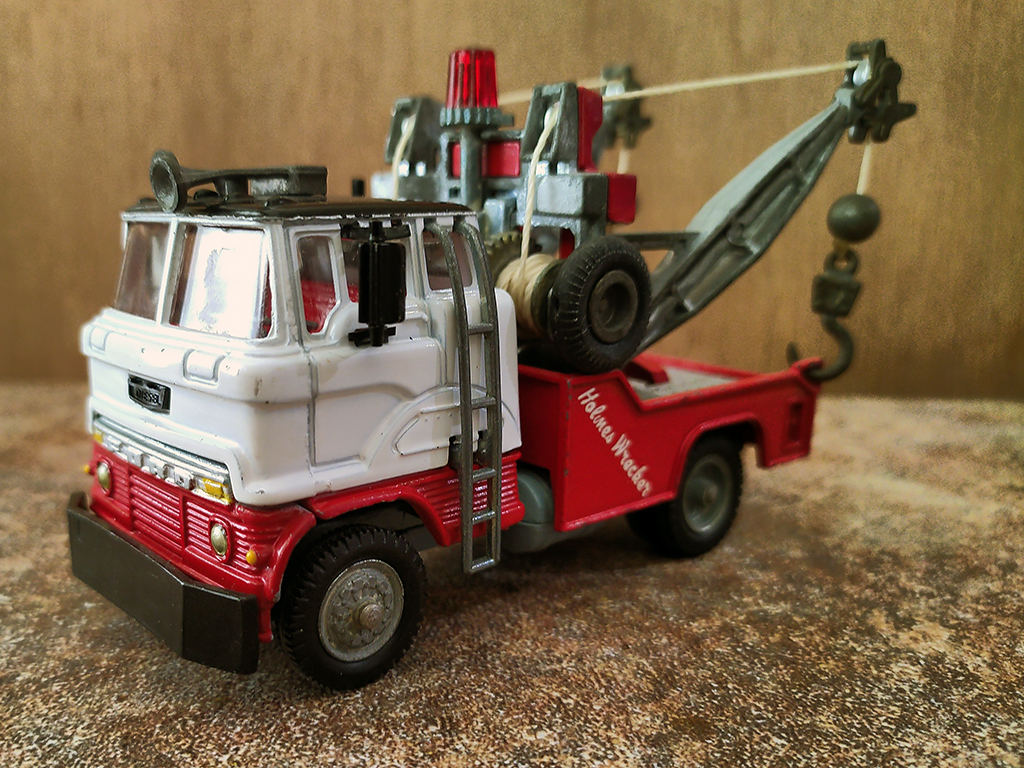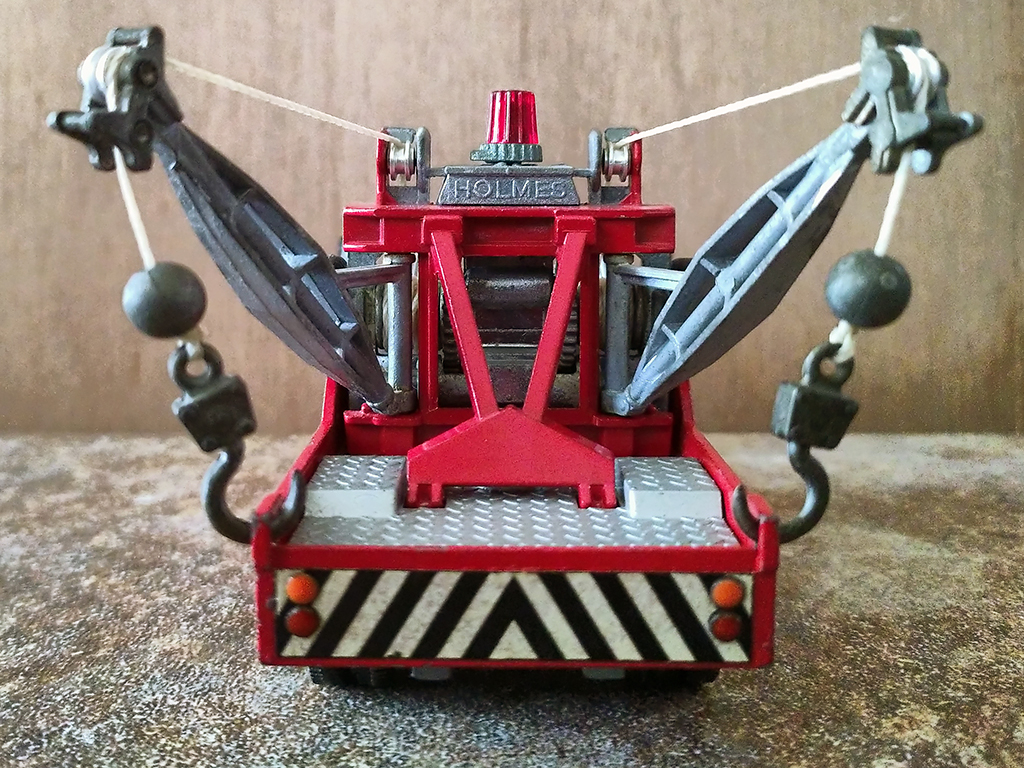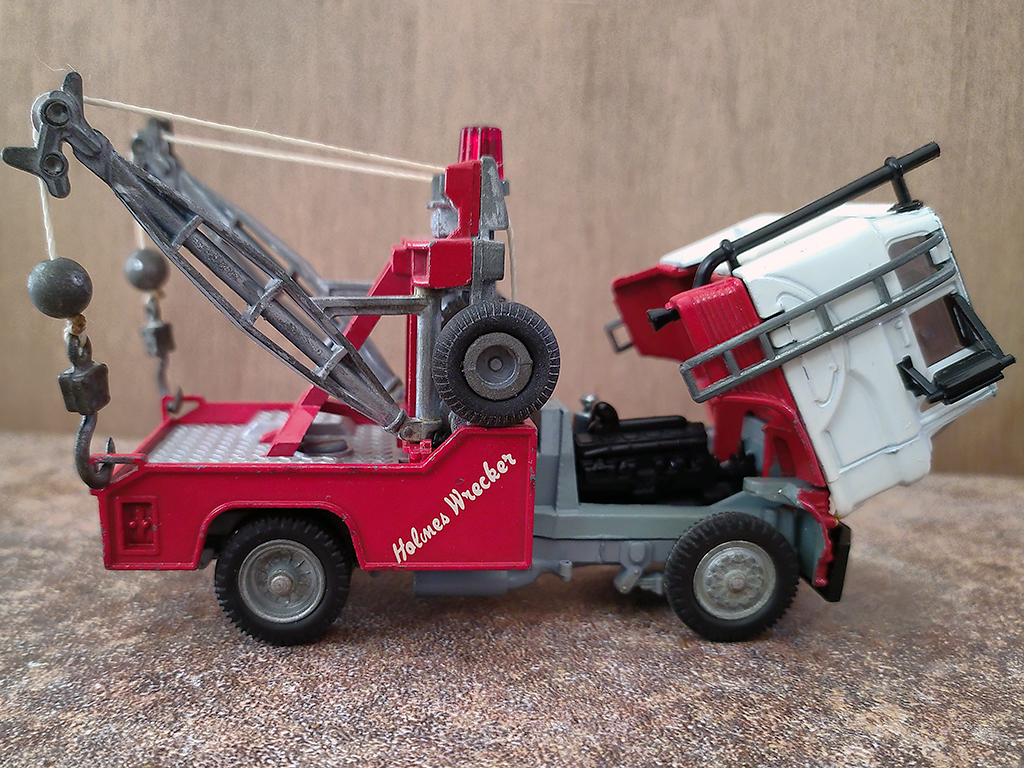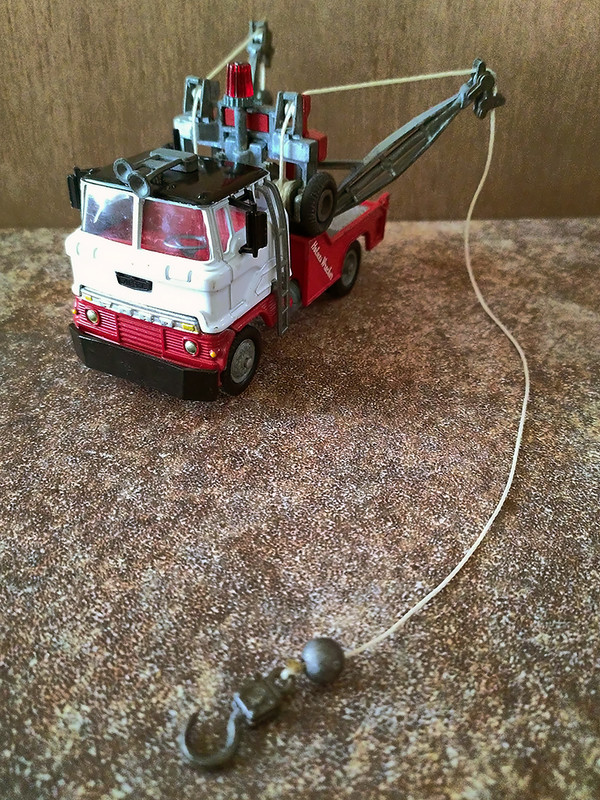 [url=https://postimages.org/]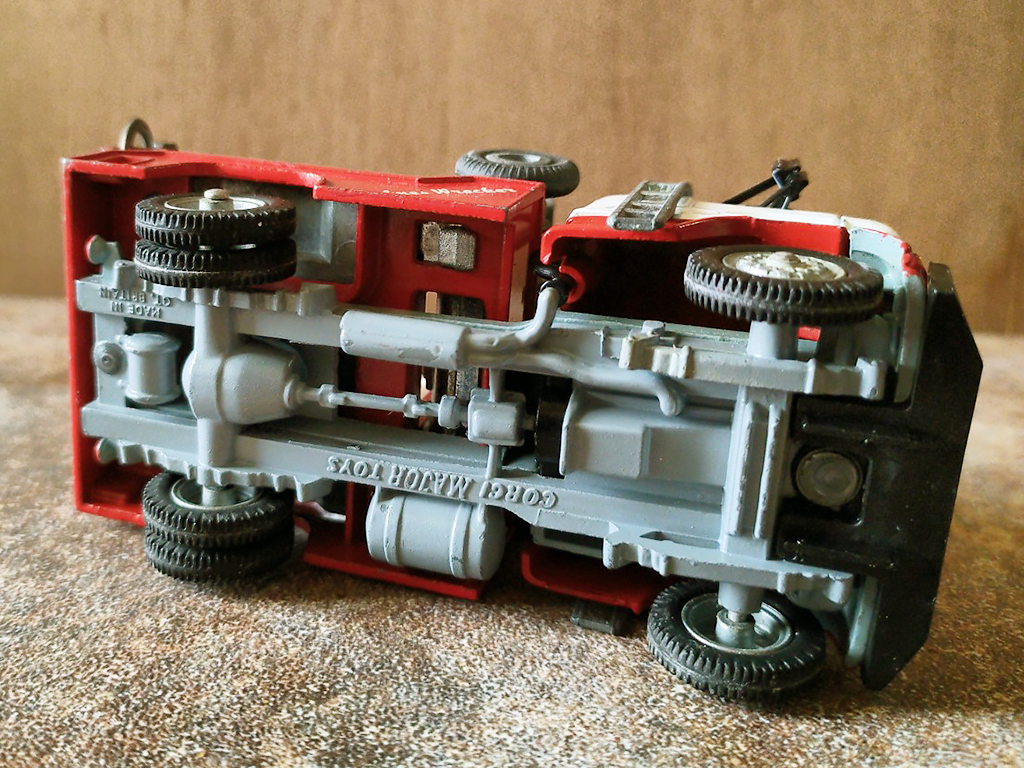 Last edited: