On then way home today we stopped at the playground for a bit. It was absolutely beautiful and in the 60s, can't beat it. We went to a brant wooden castle playground. Something id guess was built in the early-mid 2000s. Perhaps this is validated by the age on the one tire swing.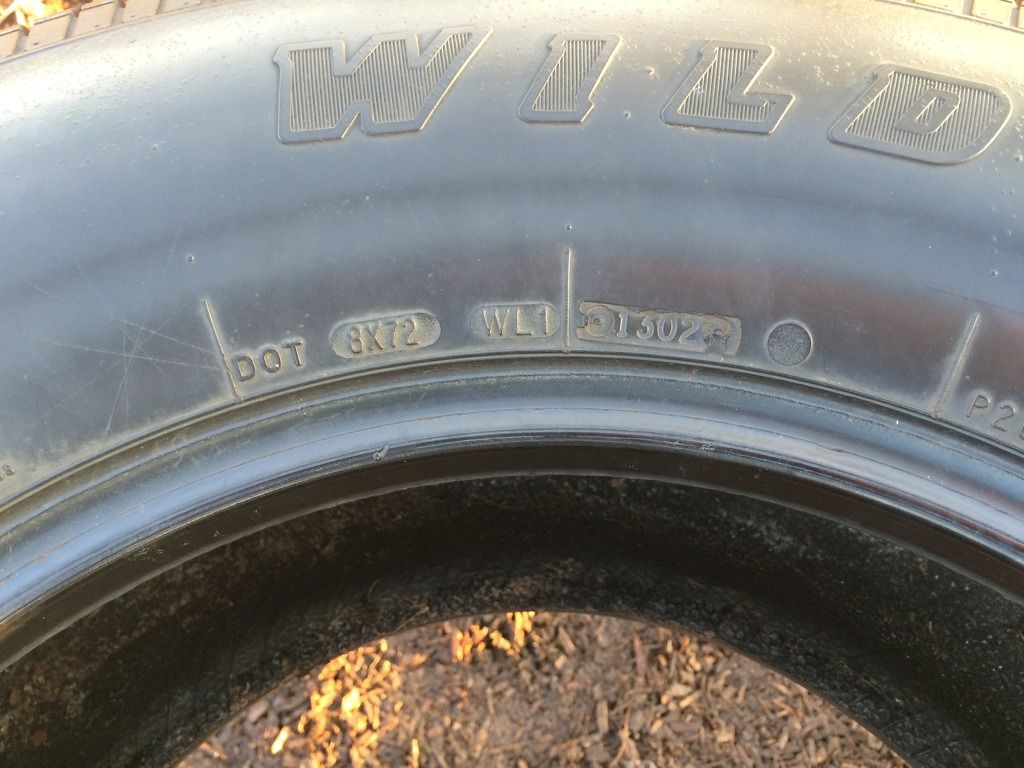 The tire was from 2002, right? Sure, it could have been a replacement, but in the end all, the playground is not THAT old. So when running around, I noticed that all the other tires around seem much older. Like bias ply stuff perhaps. What gives? There were a bunch of truck tires. I remember these on the 1987 ford school bus our district had until long after I graduated in the late 90s. Old school snow tire pattern, no?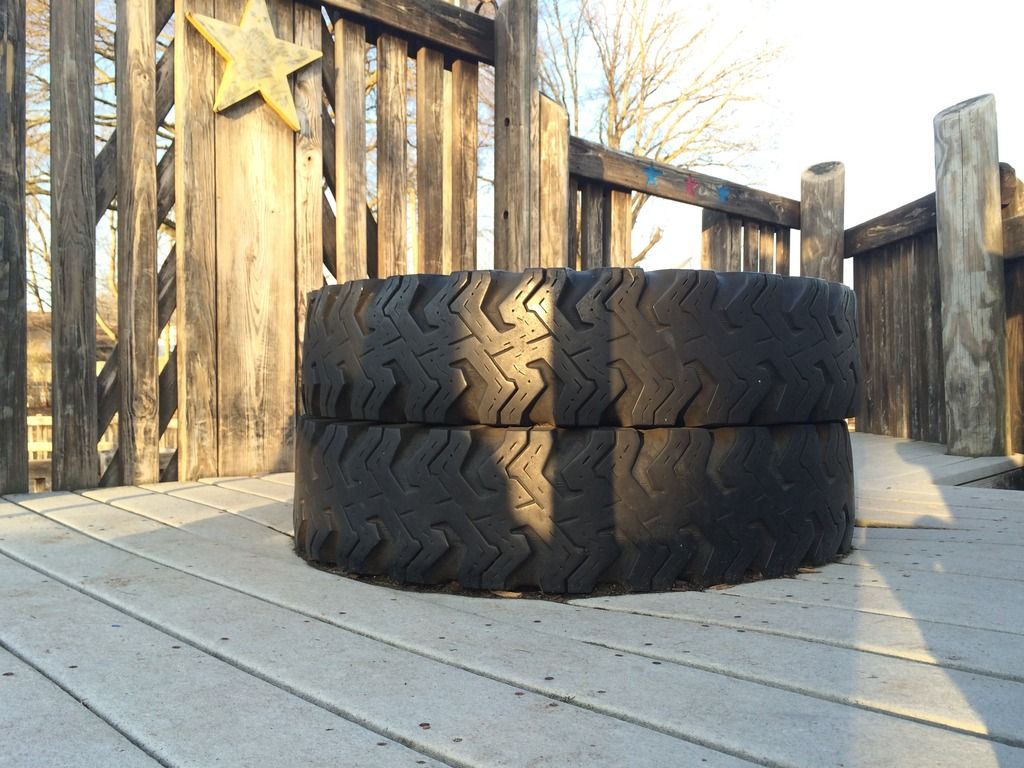 But what interested me more were these, a Firestone pair, a Sears tire, and a Goodyear. Firestone. Note the B traction and C temperature rating.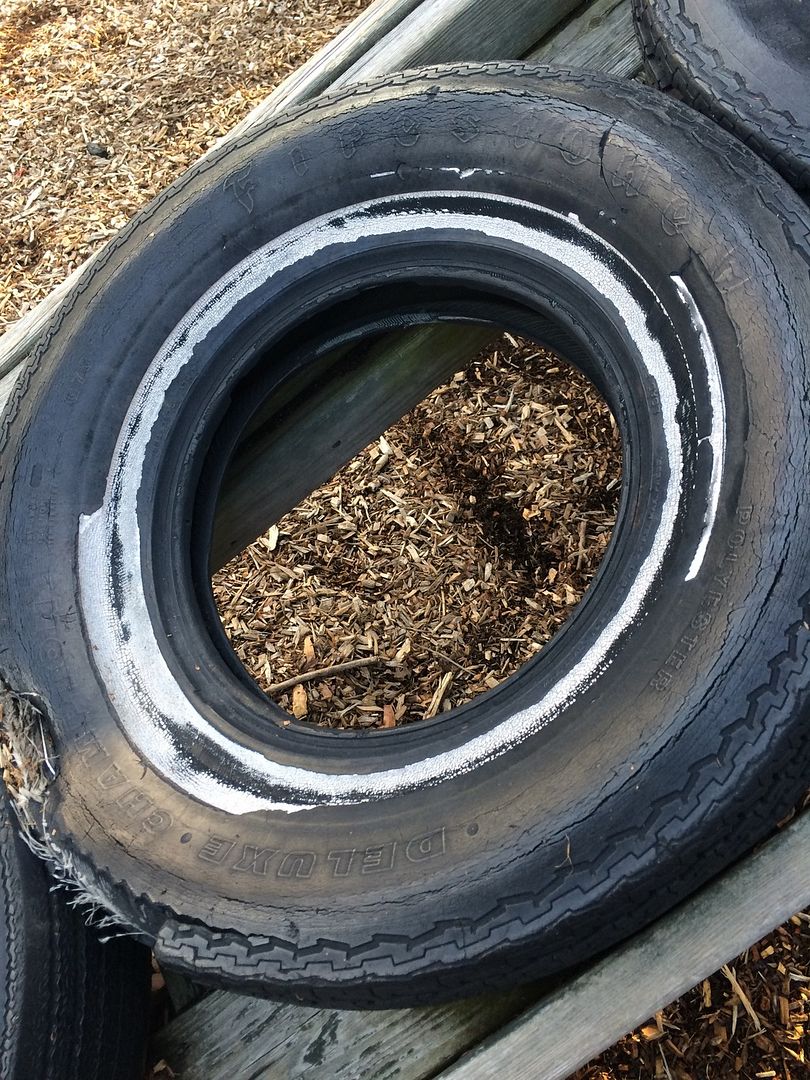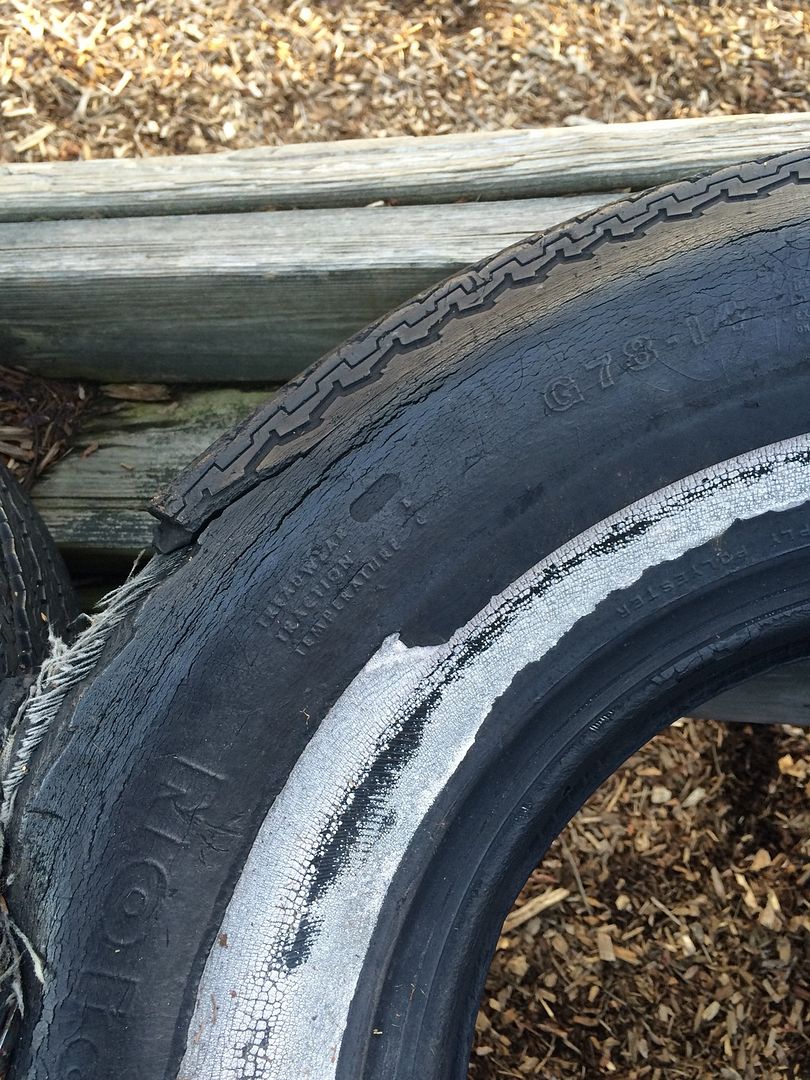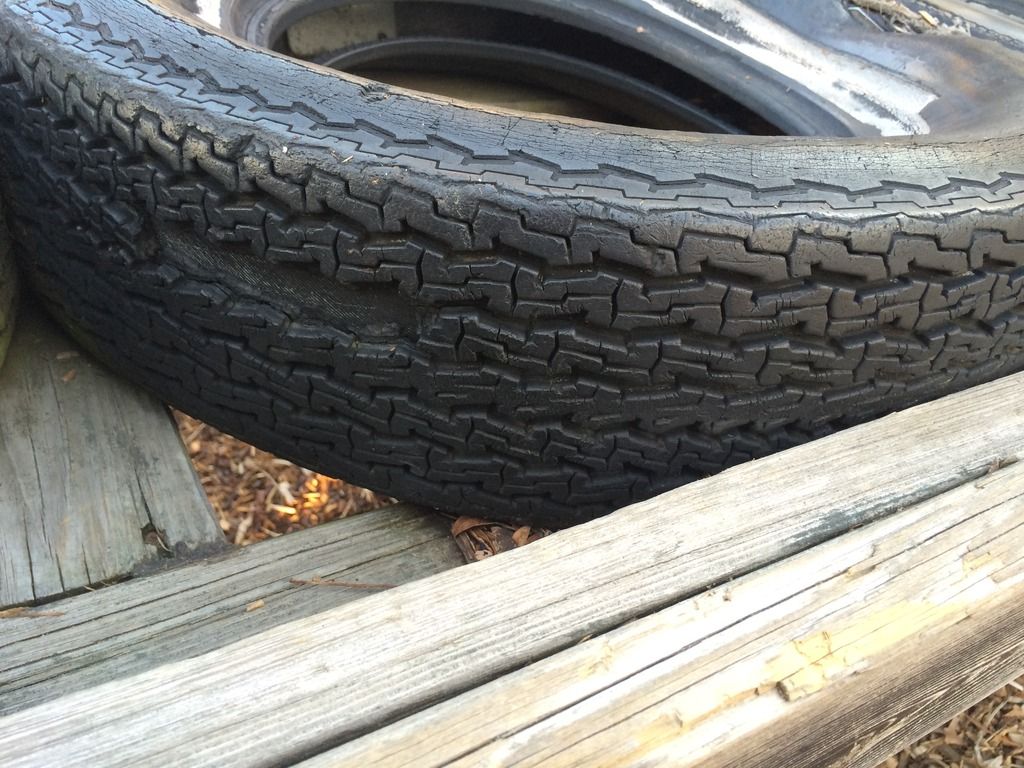 Sears: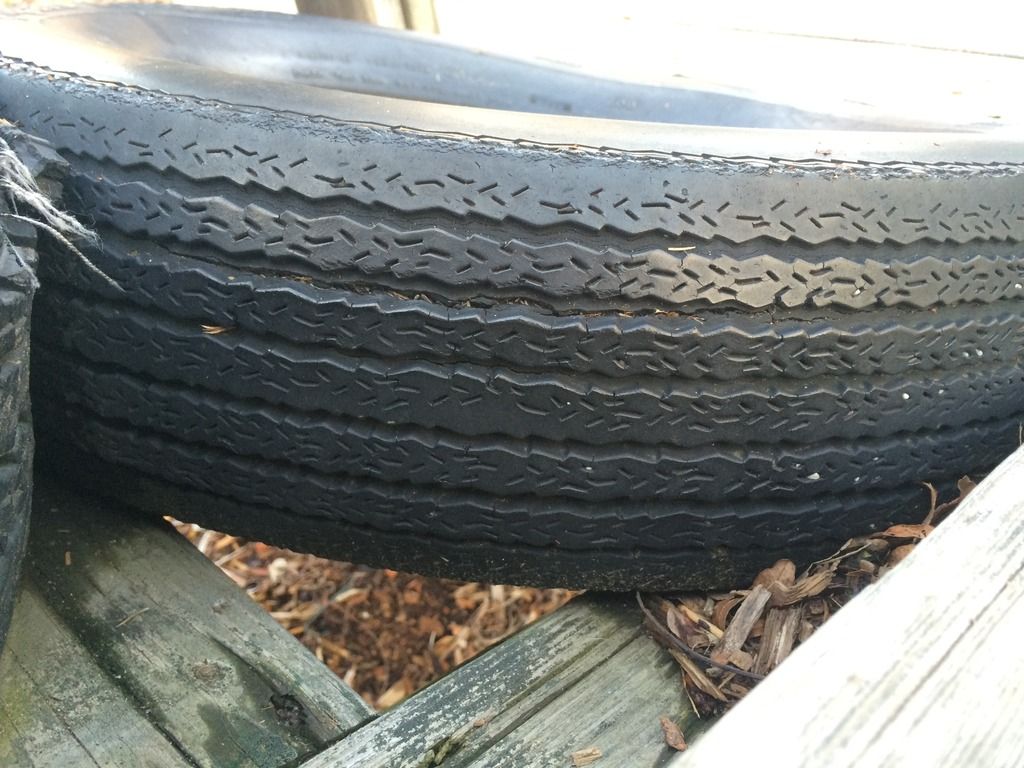 Good Year: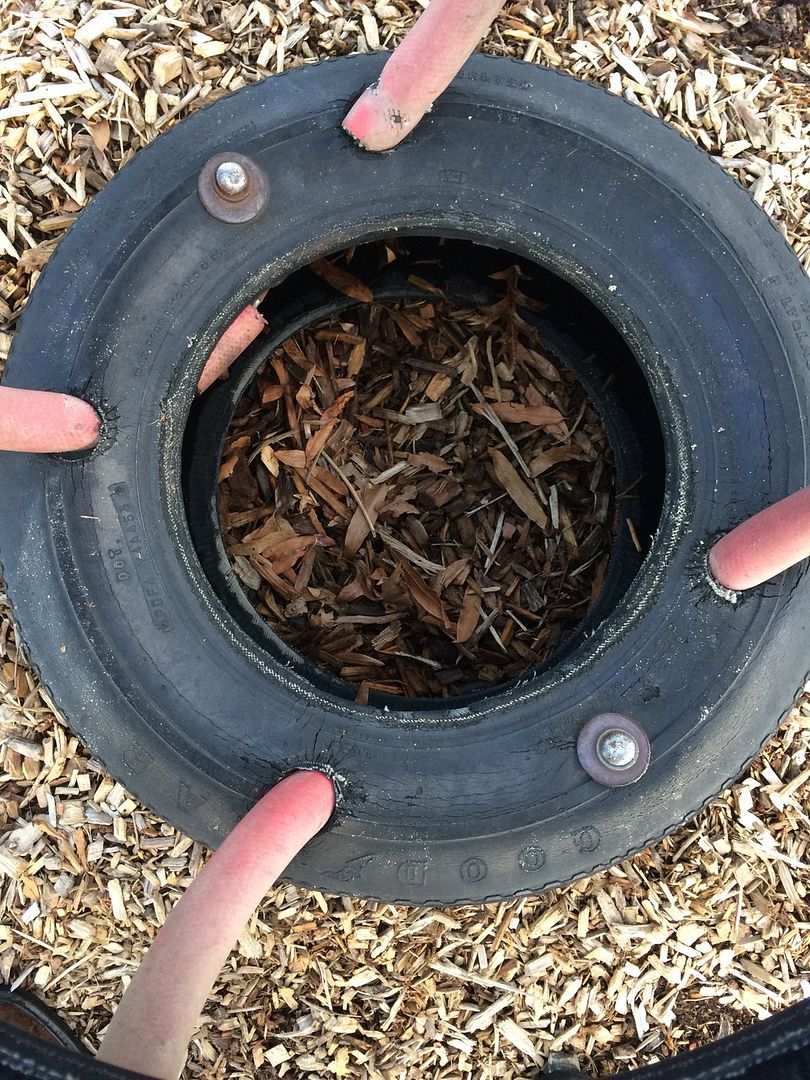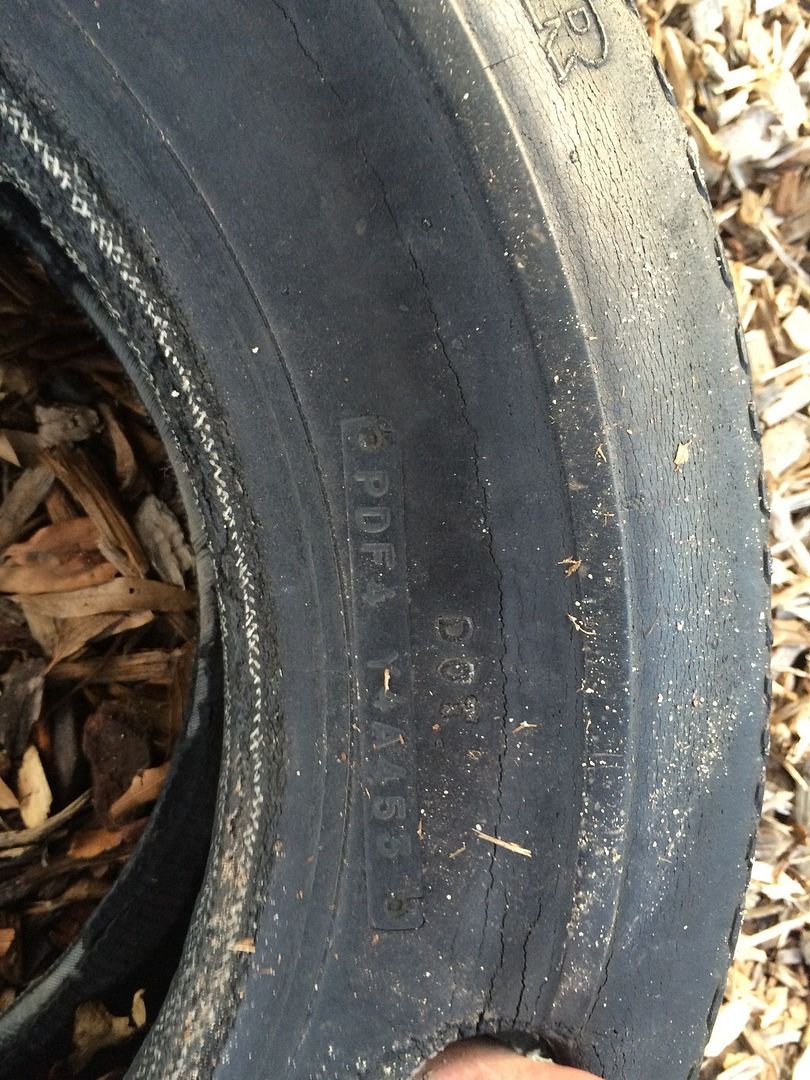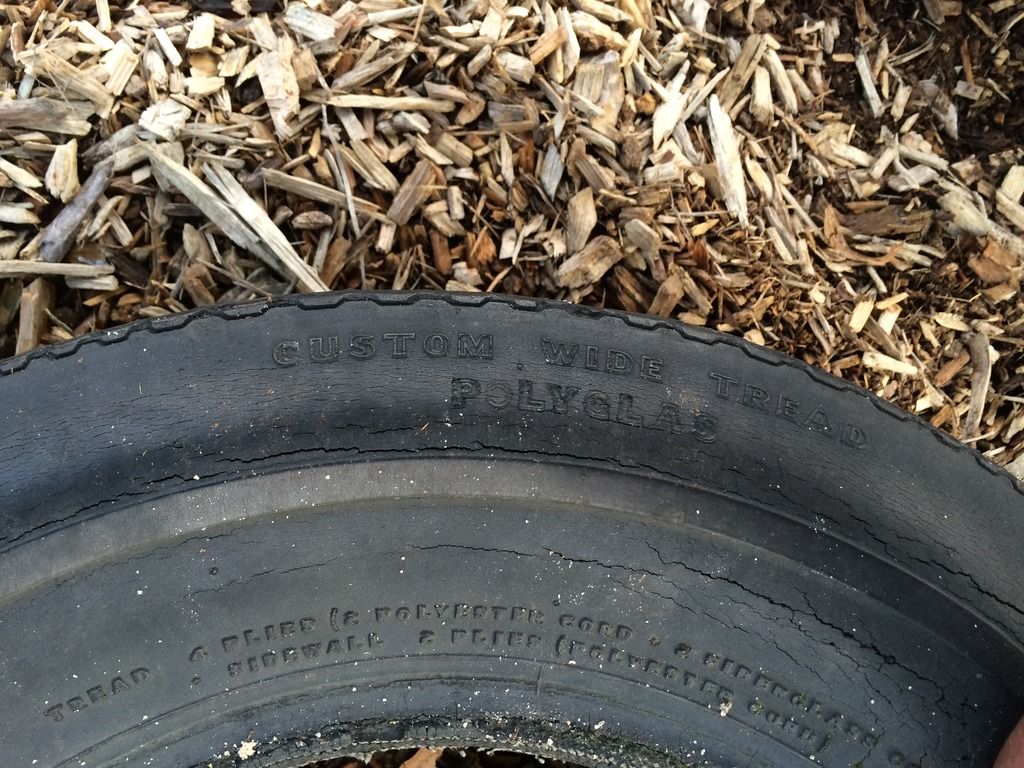 I remember being a little kid in the mid 80s, and some old playgrounds had tires like these on the equipment (which was probably from the mid to late 70s if not earlier). But I don't ever recall seeing cars with such tires or such tread patterns, and I sure don't recall my parents buying anything but radials in the 80s and beyond. I know that these could have been spared from a landfill, but so could any millions of more modern radials from the 80s, 90s, or beyond. Any idea when those tires are from? What's the deal with those styles of tread? I remember my father had a set of snow tires for a car that looked a lot like smaller versions of those truck tires. But what about the car tires? You never see any treads anything like those on modern tires these days,must lots of blocks and sipes. While im sure that modern tires are so much better traction-wise, what was the logic back then with having treads that look like these for snow and regular use? Thanks!