Joined

Dec 14, 2002
Messages

48,078
Location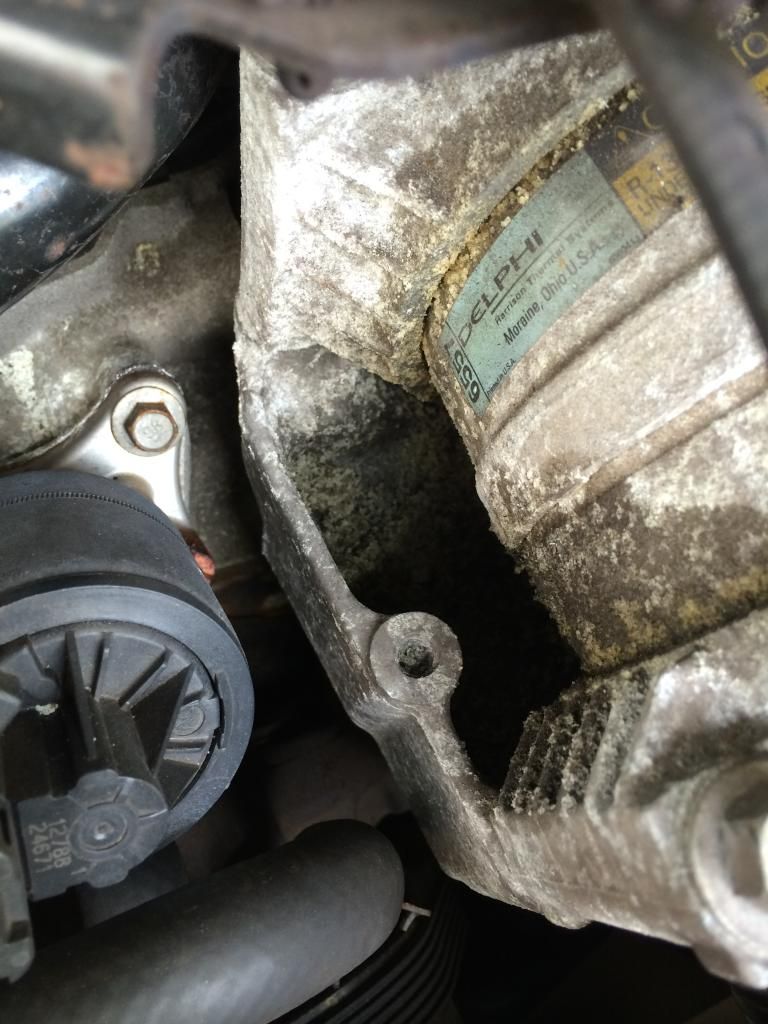 Vehicle is a 98 S-10 4x4 ZR2. Pretty simple by modern standards. Has really great and cold AC. It doesn't get used a ton, and it sits outside for maybe half the year. So the aluminum parts seem to have some basic corrosion. I think this may be different or may be related. Note the oily residue around both ends of the cylindrical part of the compressor. Im not sure which model compressor this is, and how those spots relate to working parts, but it must.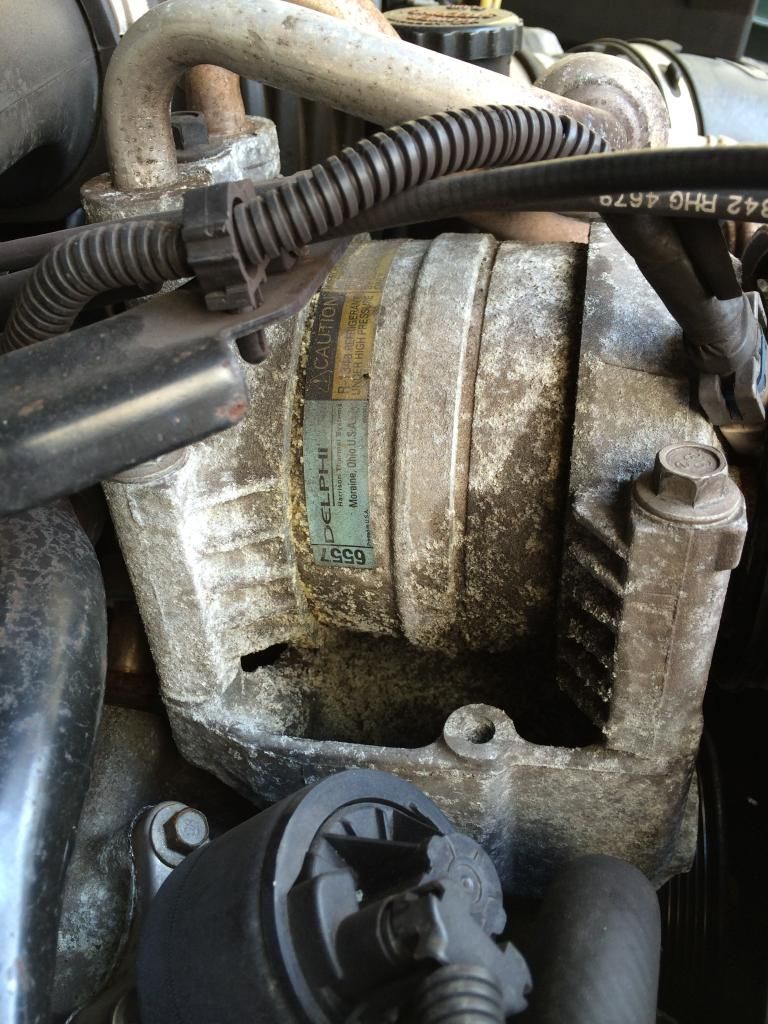 The connections where the lines mount to the compressor are completely clean and dry.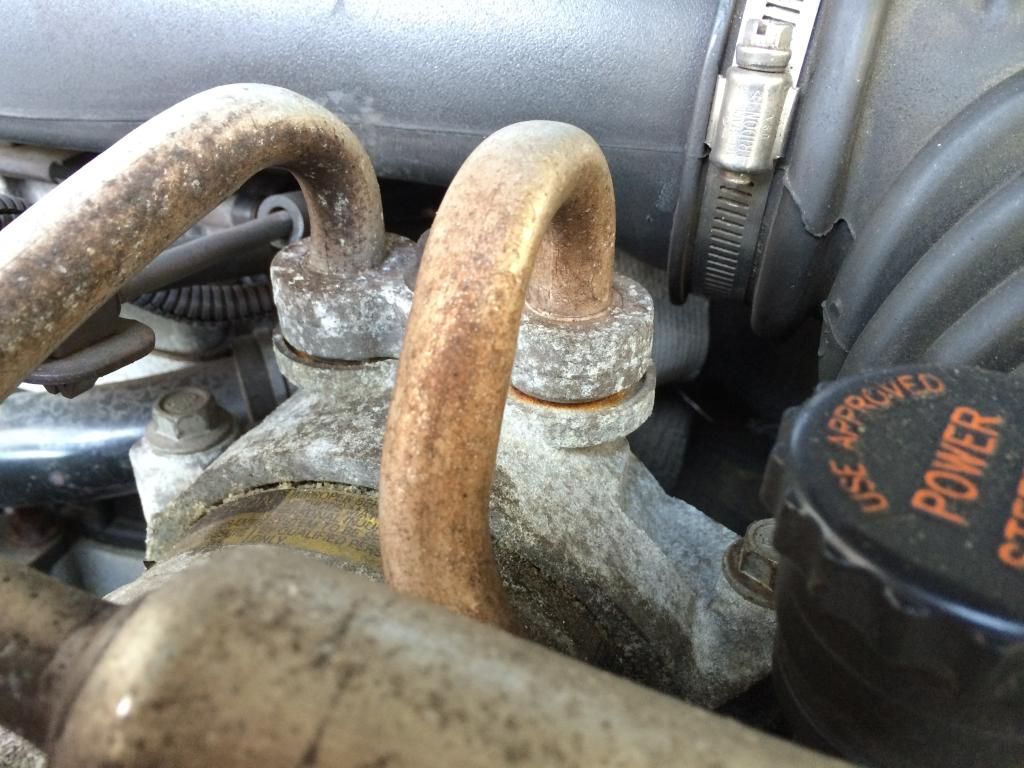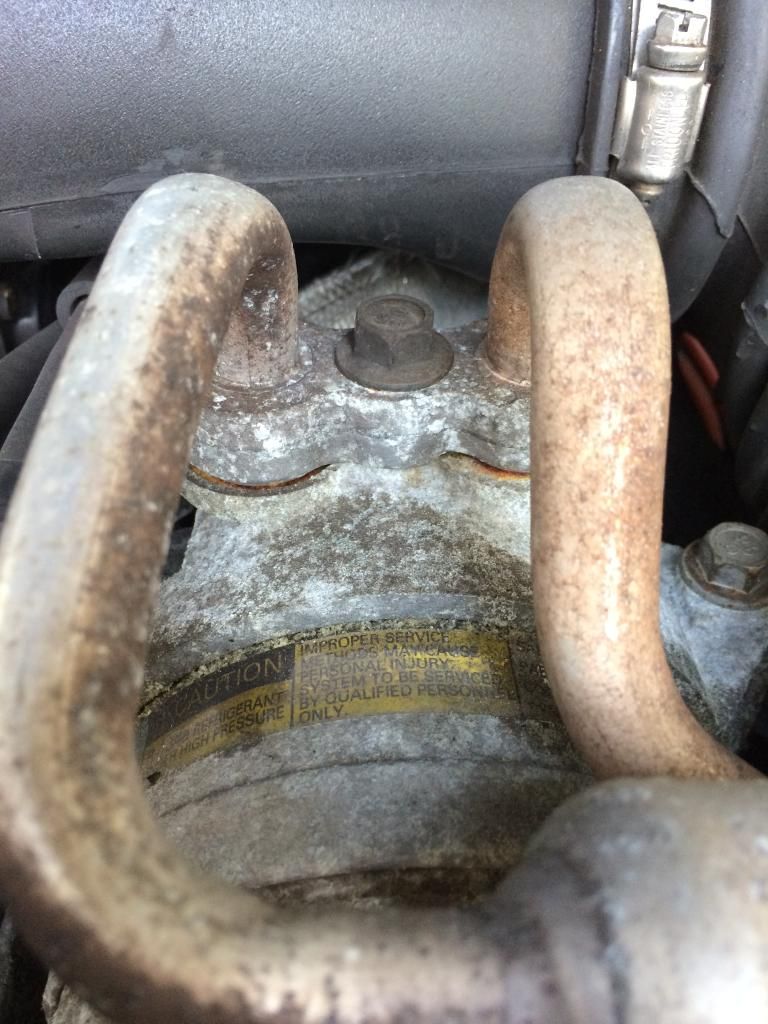 The odd thing is that in the trough beneath the compressor, there is a lot of fine sand - or perhaps it is not sand but rather the corroded aluminum flaking off... But it is oily too.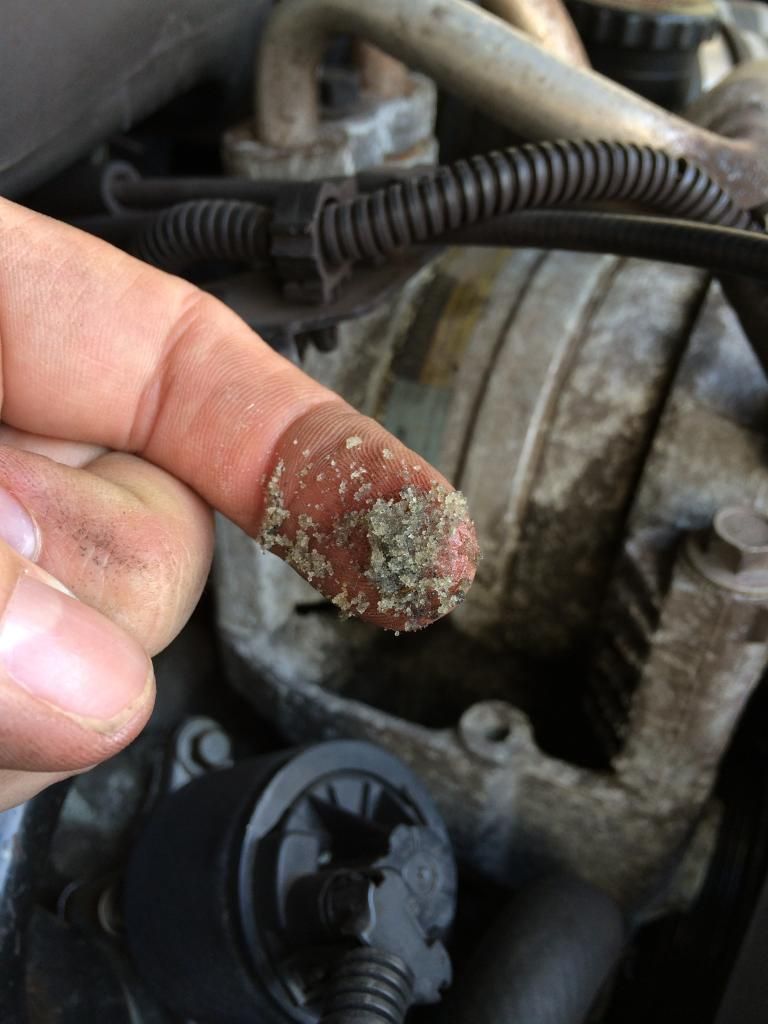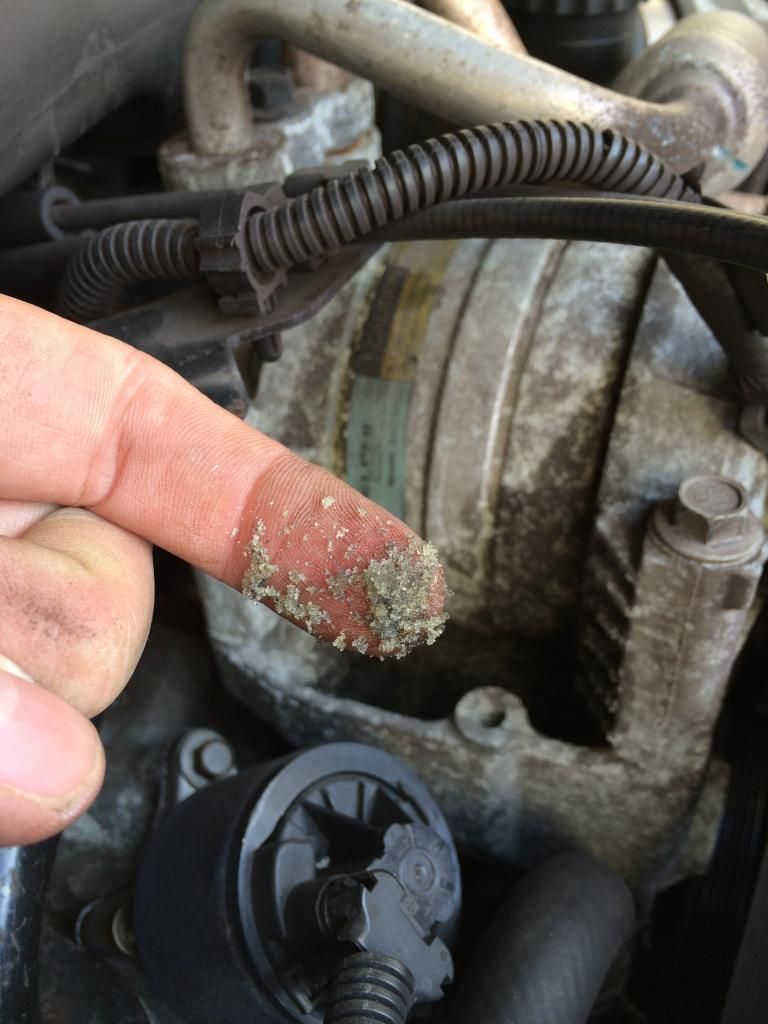 Any thoughts on this? A year ago the refrigerant got dangerously low because the pressure switch on the accumulator lost its seal. I replaced it and added some to get an acceptable, if low, pressure, and the air blows cold and the compressor cycles nicely. The system has never had any issues. It only has 66k miles. Any idea if I should be worried about this? Thanks!