Joined

Feb 1, 2010
Messages

817
Location
One of my duties in my new job position, is to inspect patrol cars that have been turned in. I go over the usual, lights, siren, fluids, etc. Final is test drive. Take this 2011 CVPI, immaculate condition out for a spin and hear some noise in the rear. Car only has 74K on the odometer. Put it on the lift and see that the passenger side of the rear axle is leaking, and proceed to investigate further. First pic, after opening the diff case and allowing the axle to come out.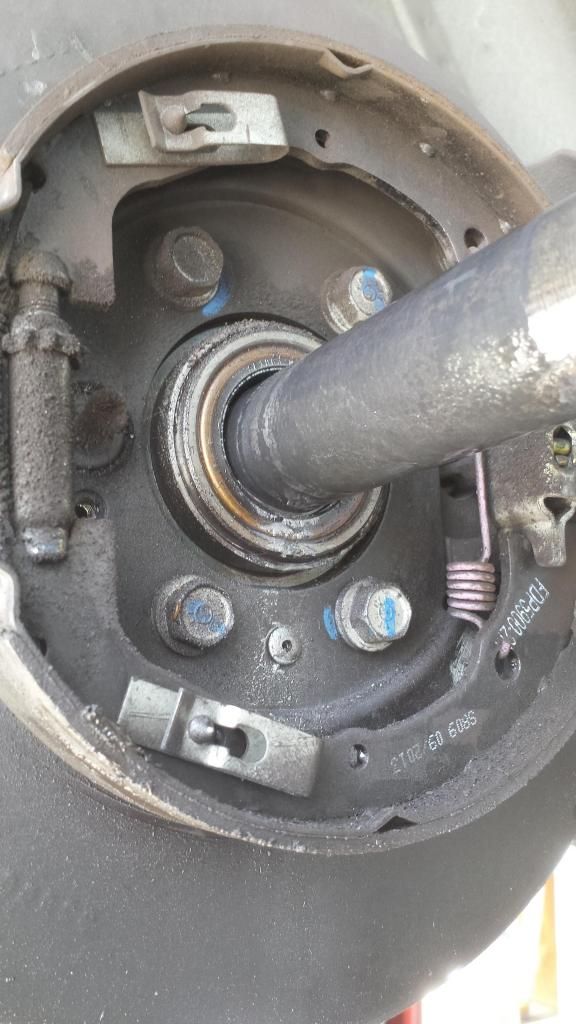 All that glitters is not gold. This had been fixed 8K ago, by one of our preferred shops. Here is a view of the passenger side axle.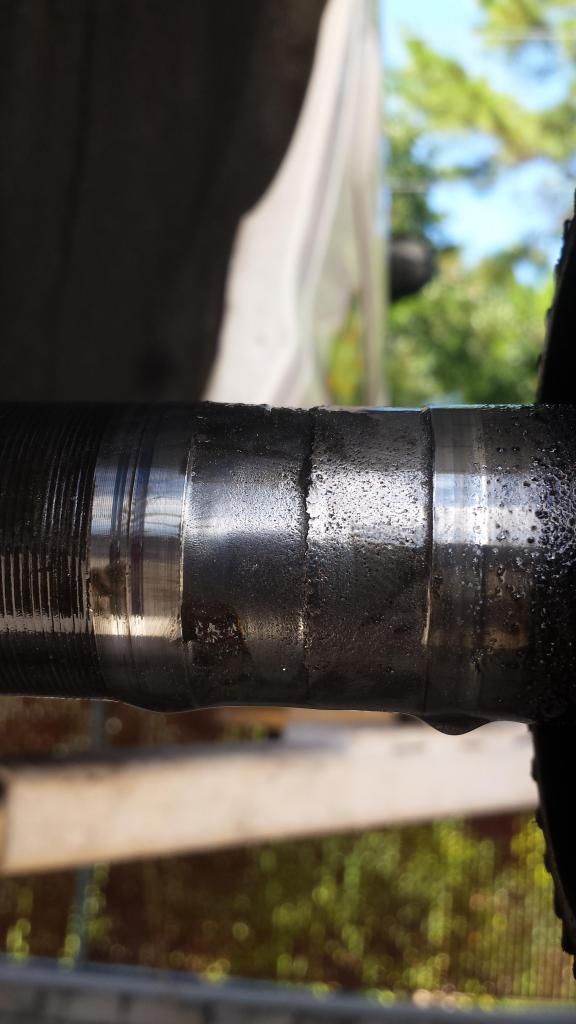 The bearing that was installed earlier was a cheap fix, offset bearing that allowed it to ride on a different spot on the shaft. Here is the driver side, with OE bearing.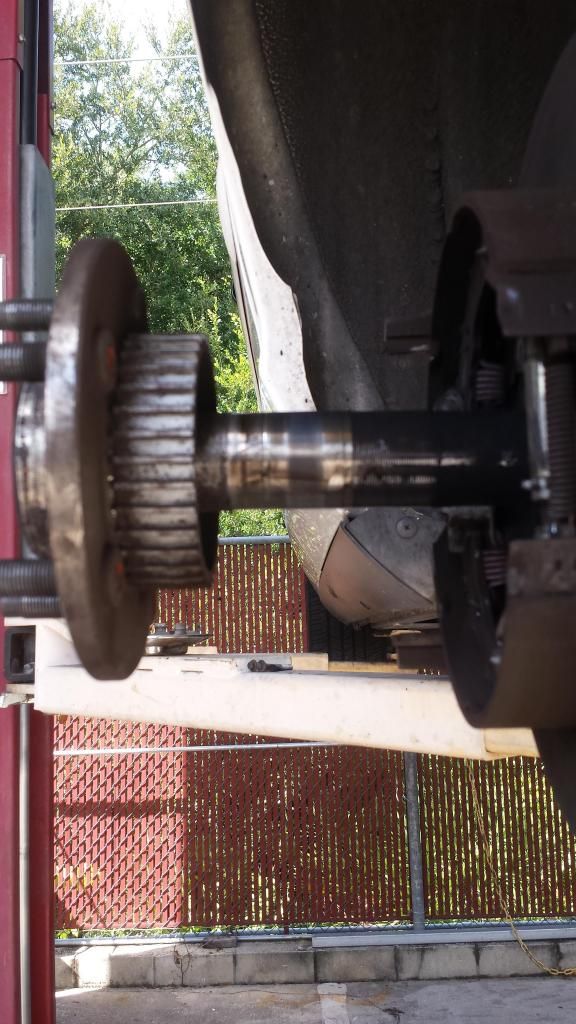 Sorry for poor photography. Love the simplicity of the CVPI 8.8 open diff. 3.27 gears. Some of the spider gears were already pulled in this picture.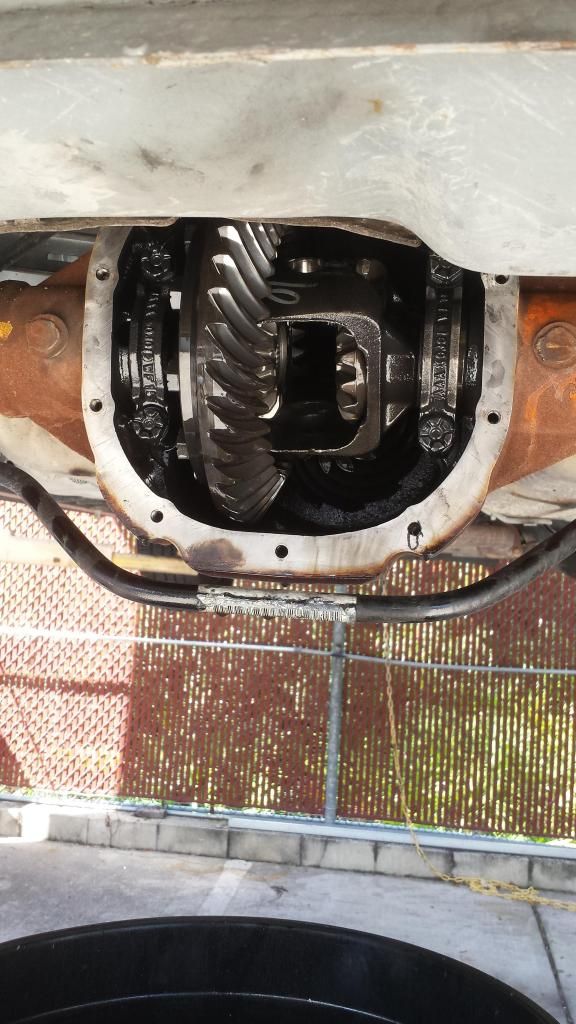 Boss said "fix it", we need to keep some of the CVPI's in service for a few more years. Ordered new bearings and seals from the dealer, Parking brake shoes from AZ (we have a corporate account with them), and had an axle from a crashed 2011 out back. The worst part is the other shop used Loctite red on the fill plug for the diff. Took a bit of muscle to get it open. About 1/8 inch of metal glitter on the plug too. That was a fun "test" for a rookie mechanic.... All good now. Dave
Last edited: