Joined

Dec 9, 2011
Messages

1,946
Location
My Pilot Log book entries: 5/31/14 P51C Intro Flight. Ground Taxi. Take Off. Climbs. Steep Turns. Rolls. 4 Point Roll. Loops. 1.0 hour 6/2/14 P51C Move to Minden. B25 B24 Formation. Stall. Pattern. 1.2 hours It all started with a $2,200 donation to the Collings Foundation which affords you 30 minutes flight instruction in their dual control P51C razor back Mustang named Betty Jane... sure that is pricy but it actualy cost over $4,000 per hour to keep this one of a kind dual control P51C flying... The 1450 hp Rolls Royce Merlin burns 65 gallons per hour of 100LL at $6.32 per, mercy that's $410 per hour... Besides I think Razor Back Mustangs are pure sex with wings and guided by Chief pilot Jim Harley I lived my dream of yanking and banking my brain loose like a WW2 Fighter Pilot... I logged maneuvers such as a barrel roll and a 4 point hesitation roll... I dove to 375mph and then pulled over 4Gs performing a loop... I pulled a tight turn to the left and then rolled nimbly to right and pulled another tight turn... mercy me, being in control of a 1450 HP North American gun platform is terribly addictive and a true mind altering experience... yes sir, flying a Mustang is everything they say it is and then some... The originals screws were lost so in the spirit of keep'em flying I machined a set of custom canopy screws out of Stainless Steel for the Collins Foundation... they are small but important enough to effectively ground Betty Jane...
Chief P51 pilot Jim Harley and his future wife Andrea... she is a commercial pilot and flys co pilot in the B25...
Andrea is looking to own a Ducati and confesses a growing love for motorcycles... she has sport in her blood...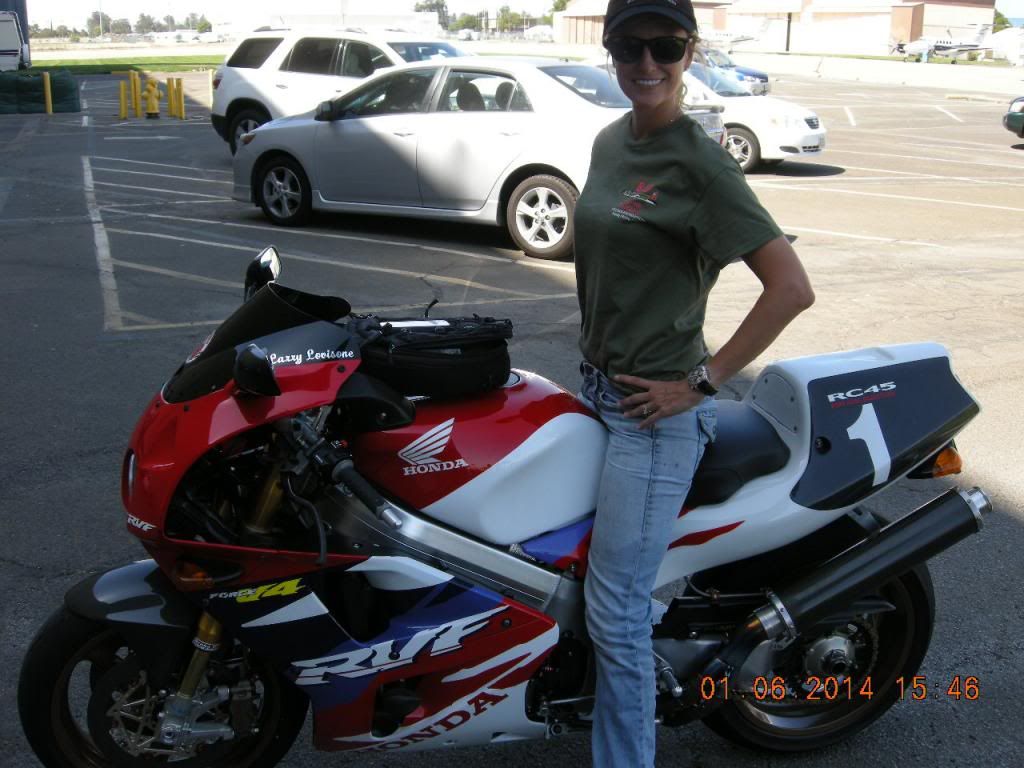 Chief pilot Jim Harley is a lucky guy with a one of a kind job... he's logged 1100 hrs in Betty Jane... For me it was a mind altering experience to just log 2.3 hours
You strap on a parachute and a 5 point harness flying back seat in Betty Jane..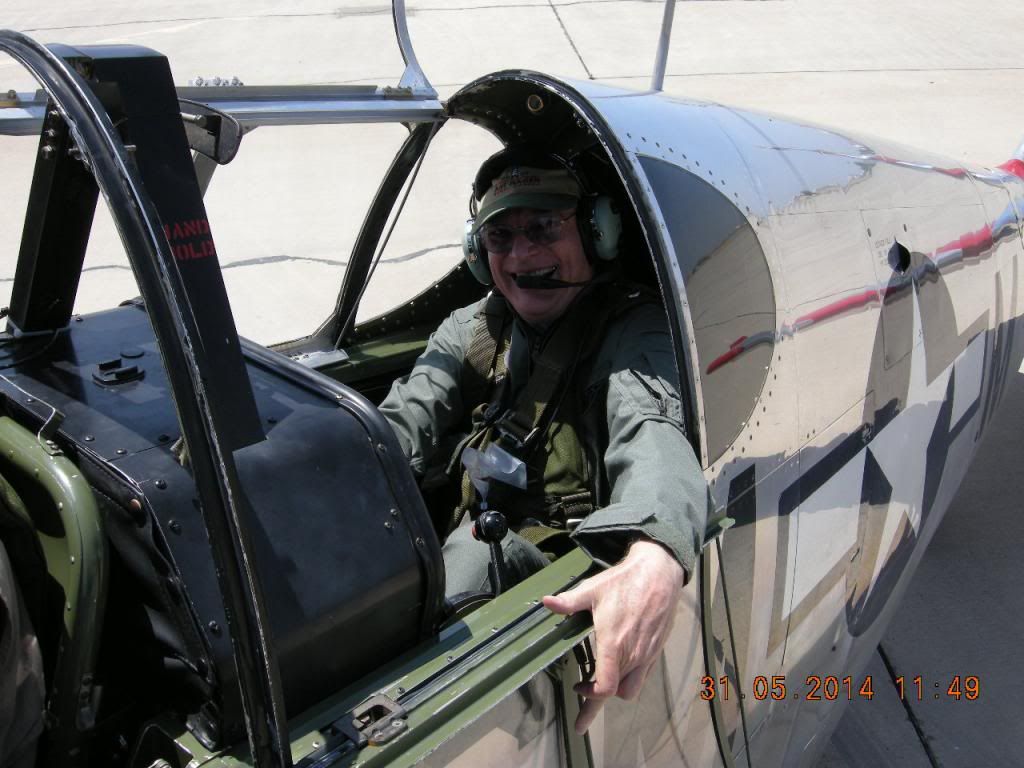 Hand on the stick and feet on the rudders I love flying Betty Jane...
I pulled over 4Gs in loop at 325 MPH...
Prop hug I'm in love with Betty Jane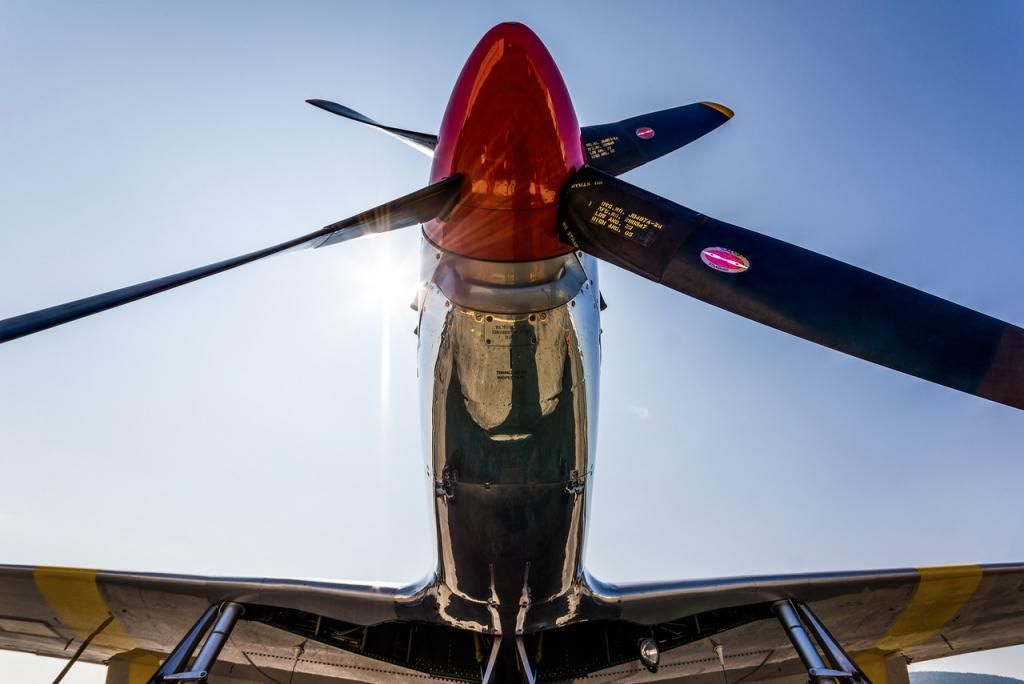 In appreciation for my custom machine work I was awarded back seat in gaggle of Collins foundation warbirds departing McClellan AFB enroute to Minden Nevada...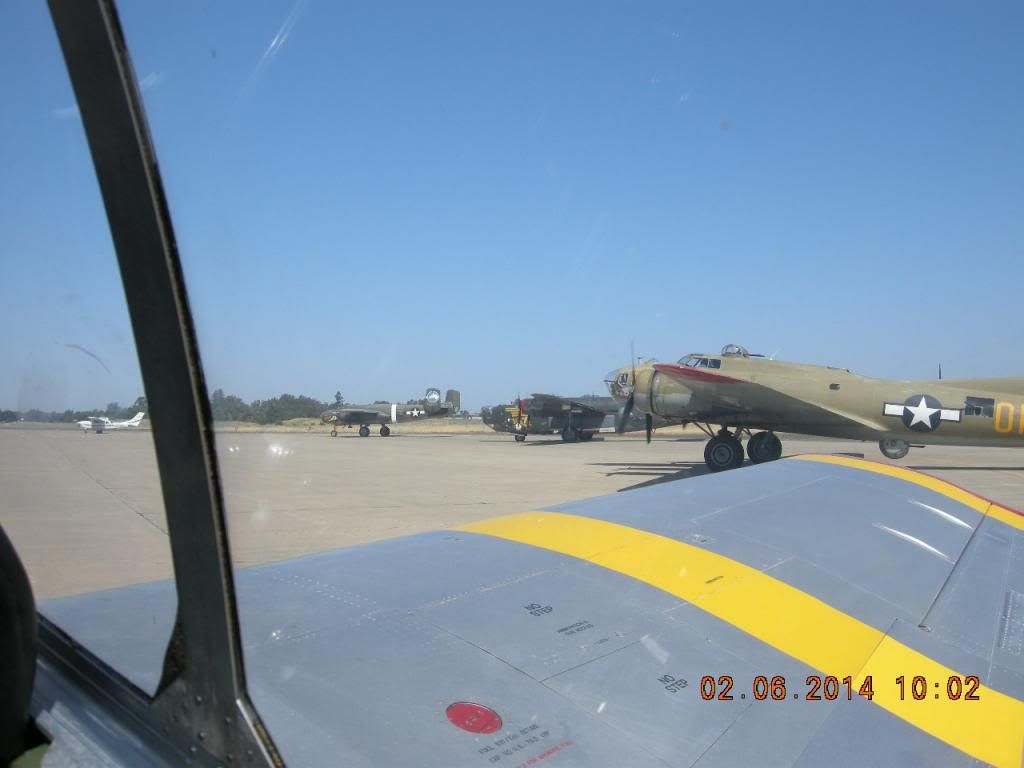 B25 and P51C Betty Jame in formation heading towards Tahoe...
We flew so close to the B25 I could count the rivets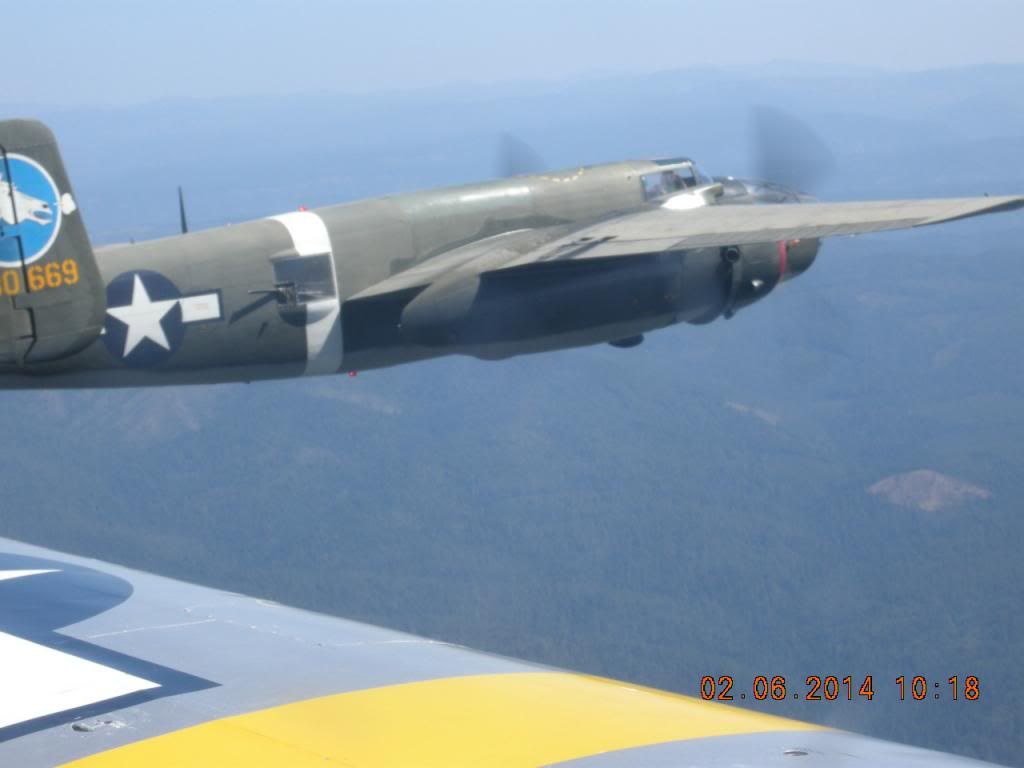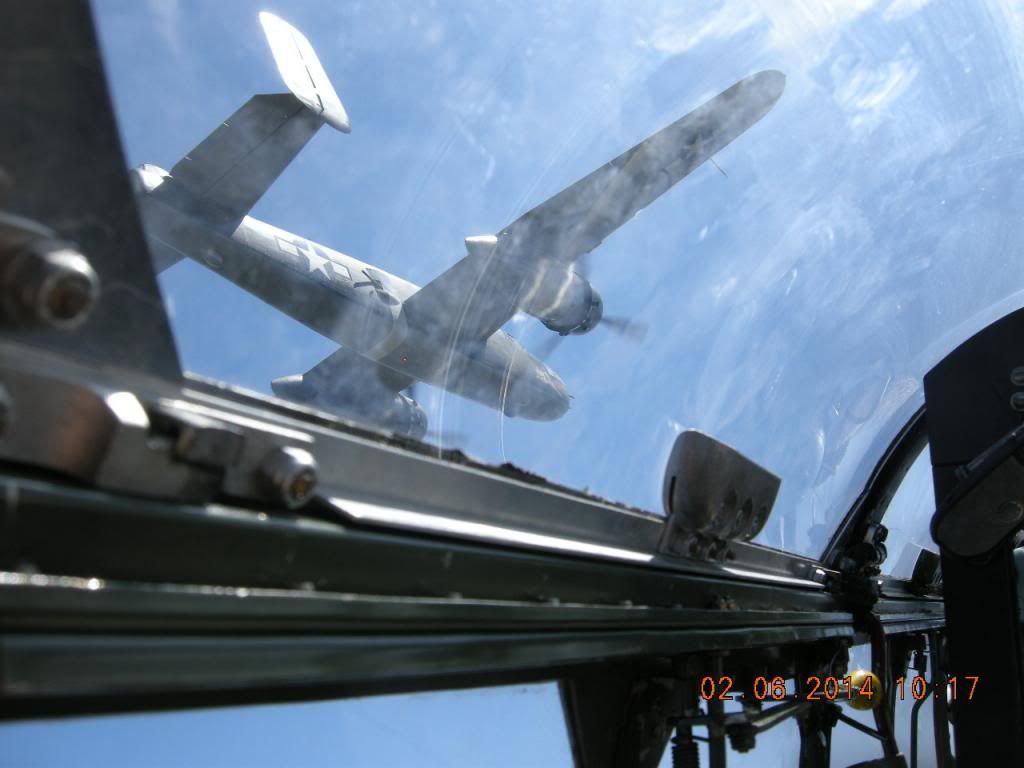 Buzzing between the peaks of the Serra Nevada mountains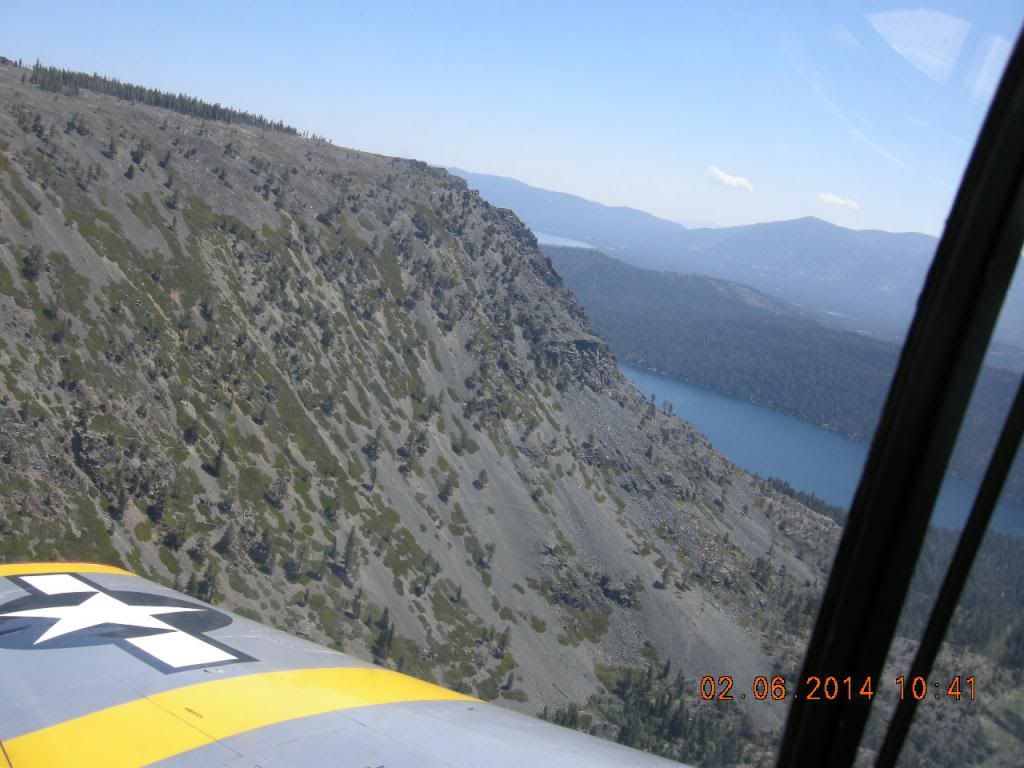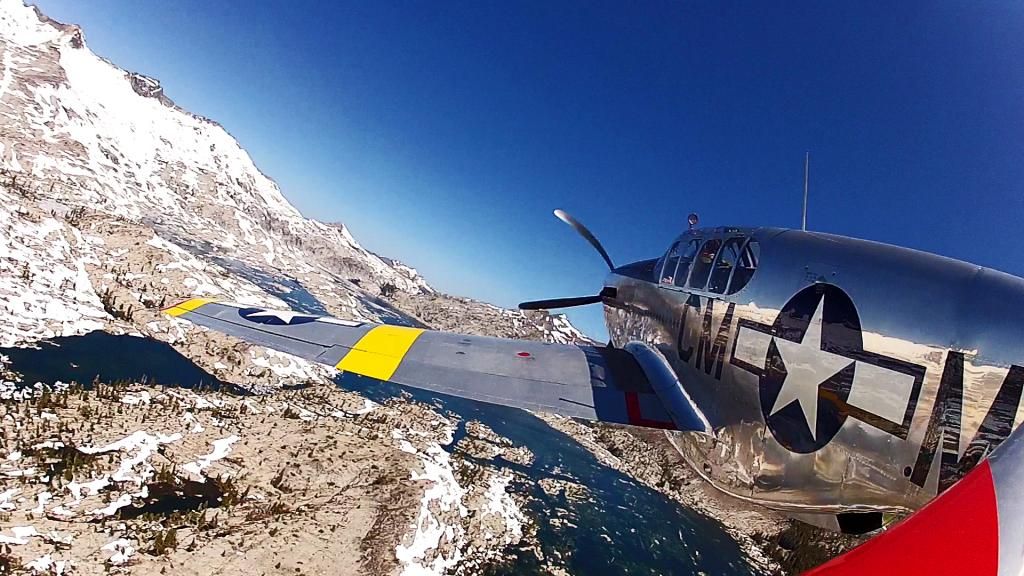 Jim had to drop the flaps a notch to match the speed of the climbing B24...
We barrel rolled over Tahoe... I was just giggling in my flight suit like a kid...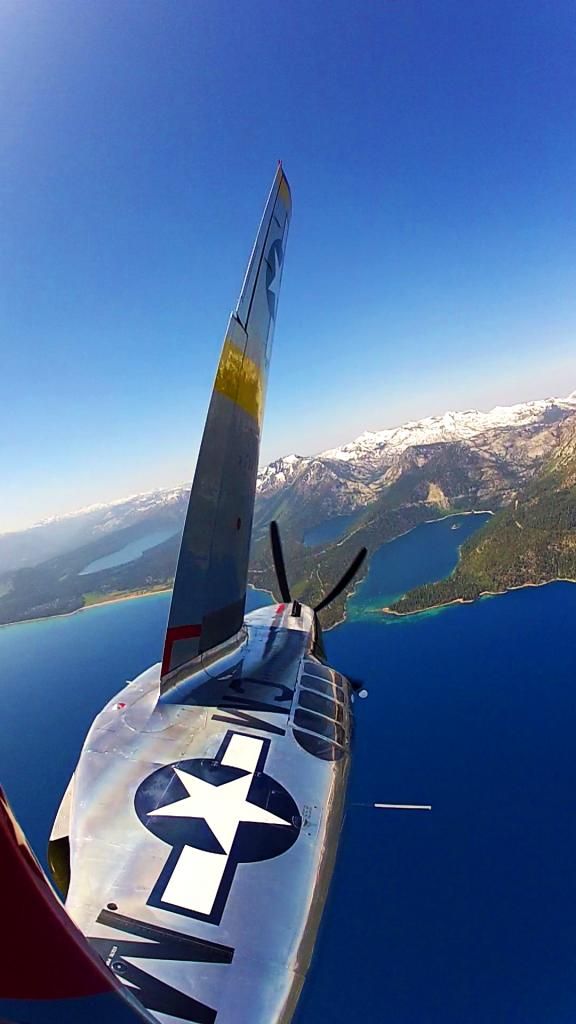 Jim wanted a custom Go Pro mount to fit the tail of Betty Jane so I designed and machine this example out of black Delrin...
WW2 WarBirds Air Foils comparison... the Mustang's laminar flow wing was a success and its performance in the air war is now history... In cross section the wing is slightly thicker than its rivals but the maximum thickness is further back from the leading edge, being near the center of the cord, and the bottom trailing edge is cusped... The shape of this NACA 66 series air foil permitted the transition from laminar to turbulence flow to be generated further and thus reduce the profile drag or air resistance by a great margin than previous air foils available in 1939 by friend or foe... [img]
http://i1036.photobucket.com/albums/a448/BusyLittleShop/WarBirdAirFoils_zps95c3edc0.jpeg
[/img] My video of the Collings Foundation P51C Betty Jane among a gaggle of B25 B24 B17 from McClellan AFB to Minden Nevada...
Last edited: