I noticed my snow plow, a 1947 Ford 2N, was running a bit sloppy last winter. The last time I did any maintenance other than oil changes on this tractor was in 2001 or 2002 so I put it on my to-do list for this summer. Older N's have a front mount distributor that simply gets removed to work on it. The timing is set on the distributor and everything is self contained. I keep an extra distributor on hand-when I remove one I replace it with my refurbished distributor. I then refurbish the distributor that I removed and have it ready for the next time I need it. The old distributor-it's been 13 years or so since it's been touched, and this is a working tractor so it isn't pretty.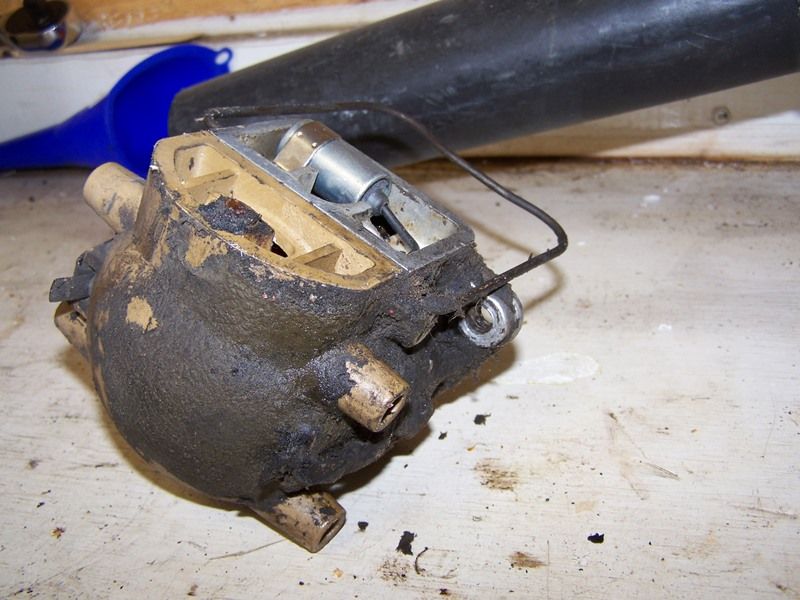 The rebuilt distributor is ready to go in. A couple years ago this came off my 8N that I use to bush hog and looked almost as dirty. I double checked the timing and the point gap, turned the rear tang to the correct position, and it's ready to go in. When I refurbish them I pull them completely apart, clean and polish out the body, installed all new parts including the bushings, and set the points and timing.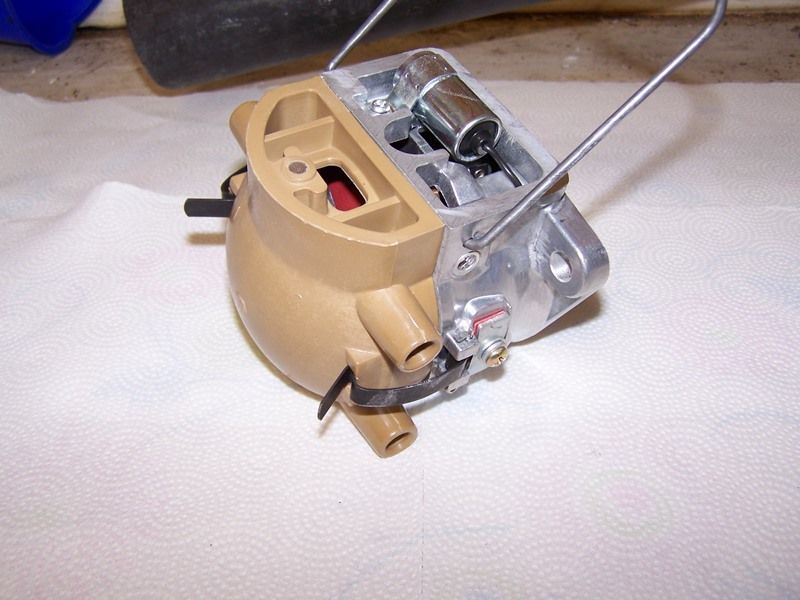 Installed with a new coil and ready to go to work.
The old spark plugs. Not bad for 13 years of use in a 67 year old carbureted engine.
The new plugs are in and ready to go. Old N's do best on Autolite plugs so I keep a couple sets on hand. The plug wires all tested good so I won't replace them.
The old N is ready for anything winter can throw at us.