Joined

Apr 28, 2008
Messages

55,128
Location
Car and Driver came across the AutoInsuranceEZ claim that produced this chart: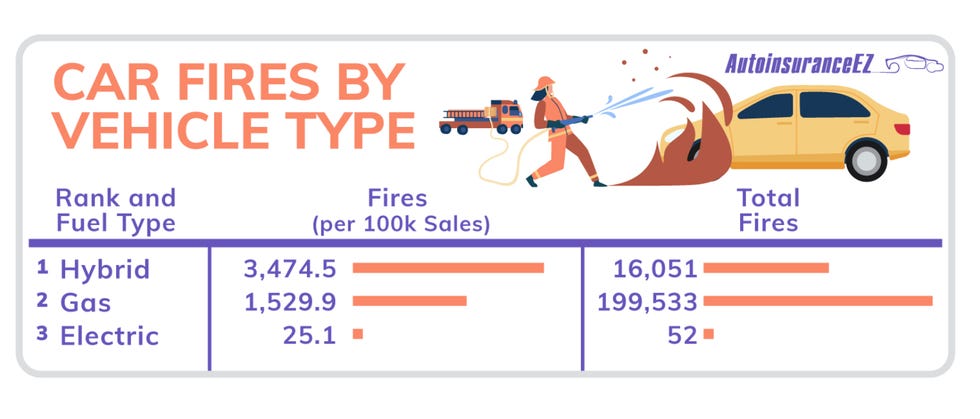 Which has been heavily referenced to promote that EV's catch fire far less frequently than ICE and Hybrid vehicles. The numbers to them just did not make any sense.
There are ~270 million registered vehicles in the US, most of them gas, so if 1,529.9 per hundred thousand (1.5%) gas vehicles were catching fire, that's 4.13 million vehicle fires every year.
AutoInsuranceEZ claims their data is from the NTSB. However, Car and Driver was informed by the NTSB that it does not collect this information. So, they reached out to the NHTSA to see if perhaps the wrong source was cited. Nope, they don't collect it in this manner either. But did note that only ~5% of fires are crash related. They get their fire data from the NTFIRS, which does not collect this data on a per powertrain basis.
According to NTFIRS, between 2013 and 2017, the average number of fires was 117,400 per year from a reference pool of 261 million vehicles (excluding commercial, motorcycles and busses). That's 44.98 fires per hundred thousand (0.045%).
Whoops!!!
Whole article can be found here: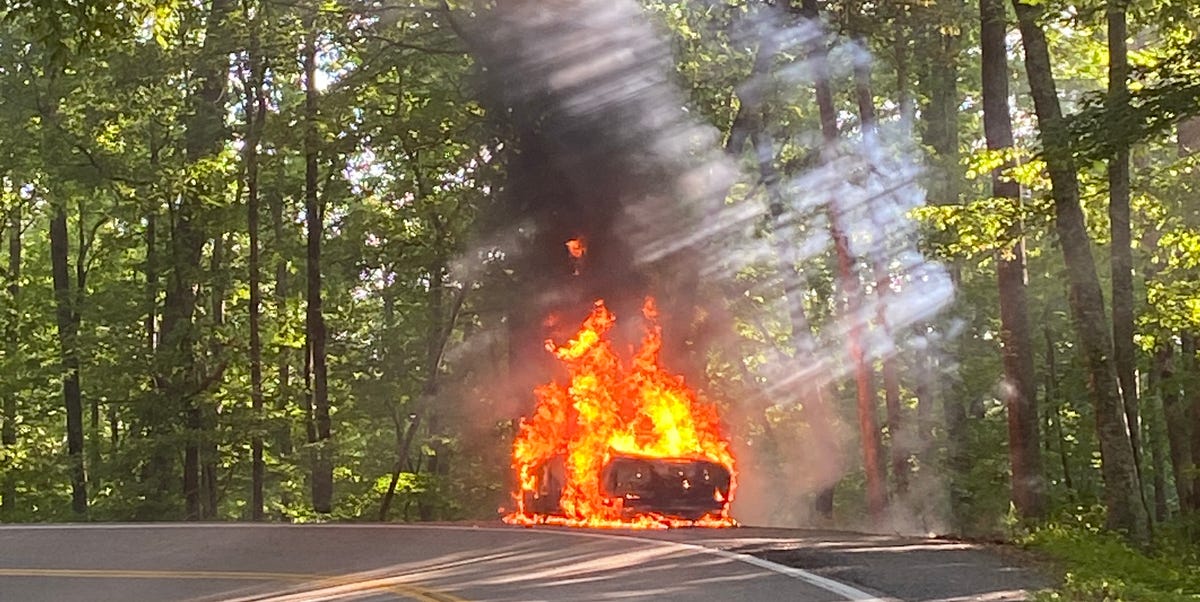 A New York Times story about U.S. car fires references a study that gets the frequency wrong by a factor of at least 60.
www.caranddriver.com
Last edited: