Joined

Jun 3, 2005
Messages

17,170
Location
I finally got around to ordering an exhaust for the '14, and ordered a Borla ATAK cat-back from Amazon. Their price was literally the cheapest by a few hundred dollars. Everything was awesome until Box 1 of 2 was thrown out the back of a UPS truck in front of my house and one of the Over-the-Axle pipes was damaged and Box 2 of 2 was MIA. Box 2 of 2 arrived today and Amazon is searching for a known good Box 1 of 2 to ship with better packaging. I am debating polishing the rest of the muffler besides the tips before installing them. Here is the damaged pipe, for as much as the thing cost, I am not about to have it fixed and hope it seals.
The tips are almost comically large, but should look awesome on the car.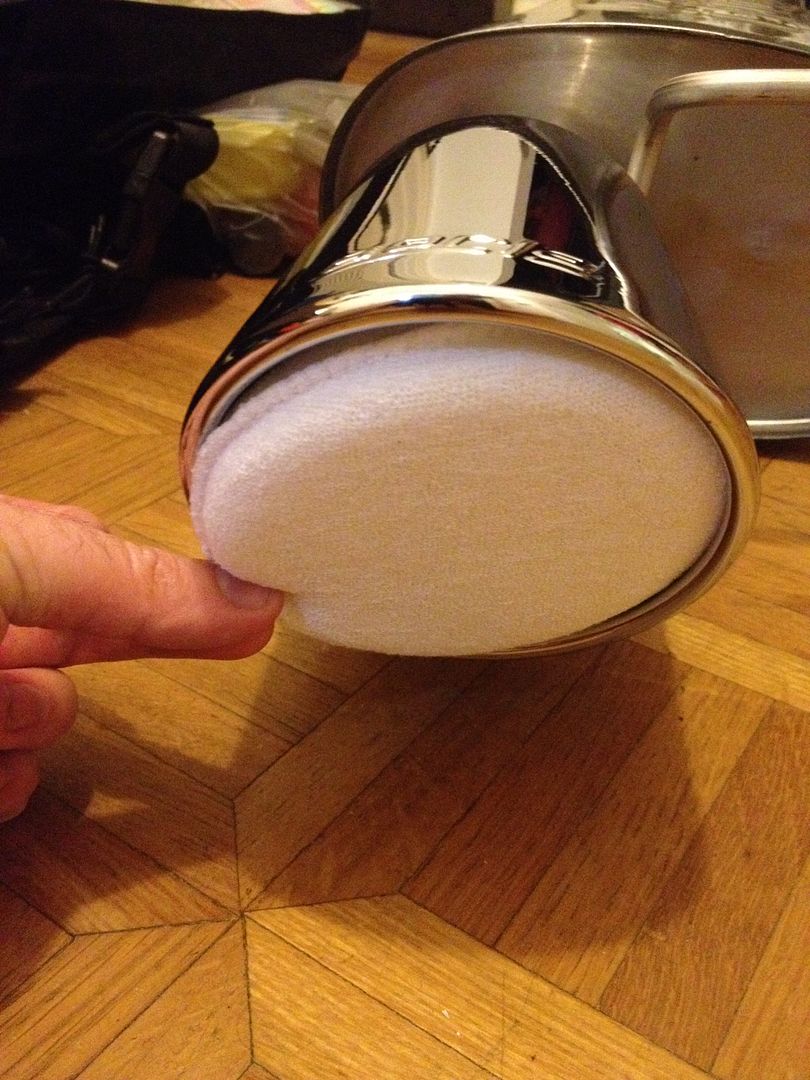 I chose the ATAKs because they are the loudest "legal" muffler Borla offers for the new Mustangs. Plus the company is headquartered locally and the quality of the product is second to none.