Joined

Aug 12, 2012
Messages

3,556
Location
I spent the weekend in Detroit and its suburbs. I wanted to share with you guys my thoughts. I saw both the rough areas of Detroit as well as the prosperity. I went to Detroit to see the Abandonment as i stated in a previous thread. I also visited resturants recommended by fellow BITOG'ers Bluestream and yeti. here is a description of each place i visited along with a few pictures. My first stop was west of downtown to see the old Packard factory. This was an interesting experience. I saw the neighborhoods just west of Downtown with burnt and abandoned houses and that was more sad than anything. the place seemed relatively low key for some place so close to downtown. At no point did i feel unsafe while here, it just felt empty there. a illustrious past that was forgotten it seemed. My next venture was into the Suburb of Highland Park. This place truly felt deserted. I think i literally saw five people as i spend about an hour tooling around the neighborhoods taking in the view of what once was a beautiful suburb sometime in the early 1900's. Schools completely boarded up and many of the houses uninhabited or burnt. This part of the city was again just heartbreaking. I never felt as if i was in danger. I exited the truck a few time to get photos and there was little to no one in sight. I believe i read that there are about 10k people living in Highland Park today. At it's peak it was over 100k people. I believe it as 80% of it seemed to be a forgotten place. Here are a few photos.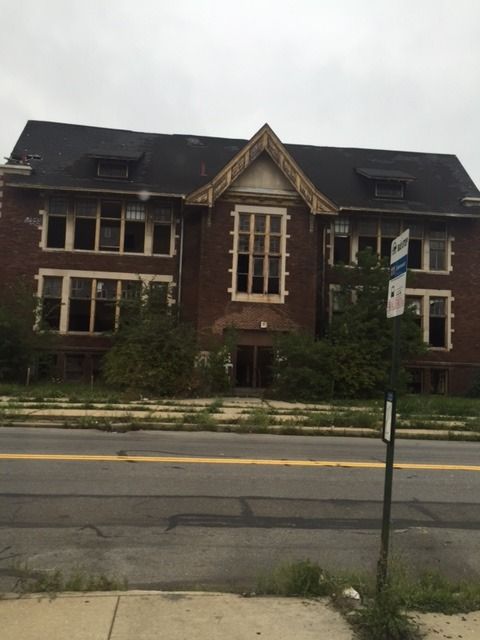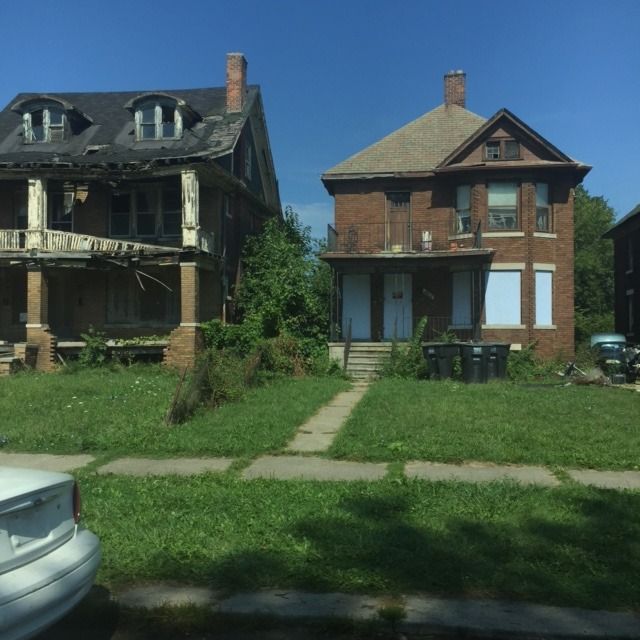 Here are a few photos of the Packard Factory. I was not able to walk around and get any inside pictures. There is security that drives around the property for safety reasons.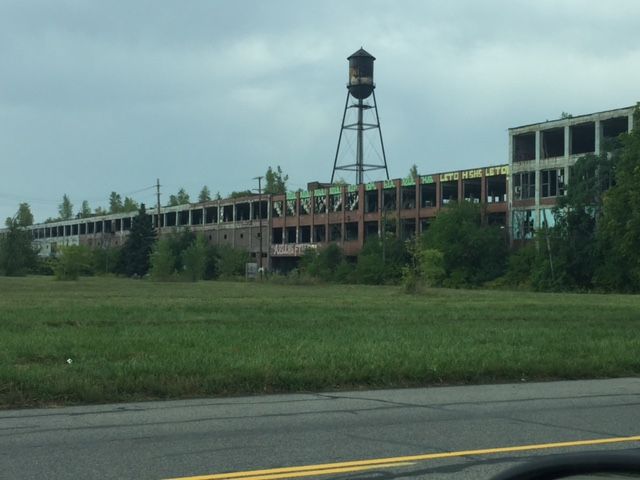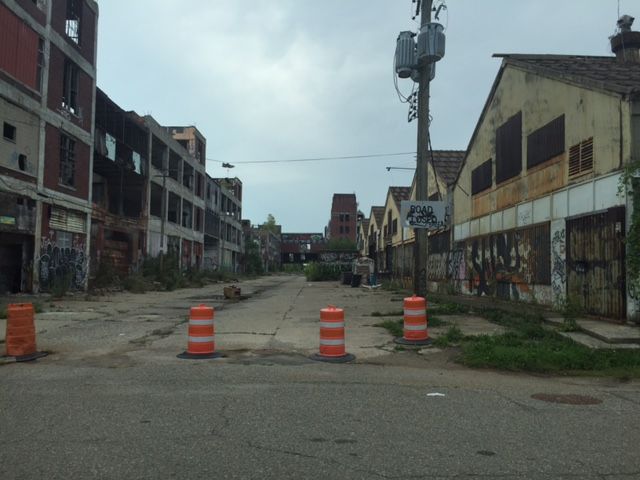 After this i explored the Warren area and drove around 8 mile road and around the city. It seemed fairly rough with lots of buy here pay here lots, lots of check into cash stores, and rough gas stations. I stopped to fuel up at a rough Citgo. while my buddy was pumping i had a nice conversation with 4 other people around me who were at pumps. The people were super nice and friendly, and were very helpful in telling us where to go to see everything we wanted to see. I was impressed by how nice the people were. It almost seemed like i was in the south. My next trip later that Afternoon was across the bridge into Canada to eat dinner at Riviera Pizza as recommended by yeti. The pizza was outstanding. I washed it down with a Labatt Blue. One of the best beers i've ever had. The service was good and i had a nice conversation with a semi-drunk finance professor who was there at the bar. We talked U.S gov't corruption, cars, finance, and economics. A great place to eat and great people. My buddy and i agreed it was one of the best pies we've ever had. Good Call yeti.
My Buddy Chris and the pizza complete with pepperoni, grilled chicken, green olves, and black olives.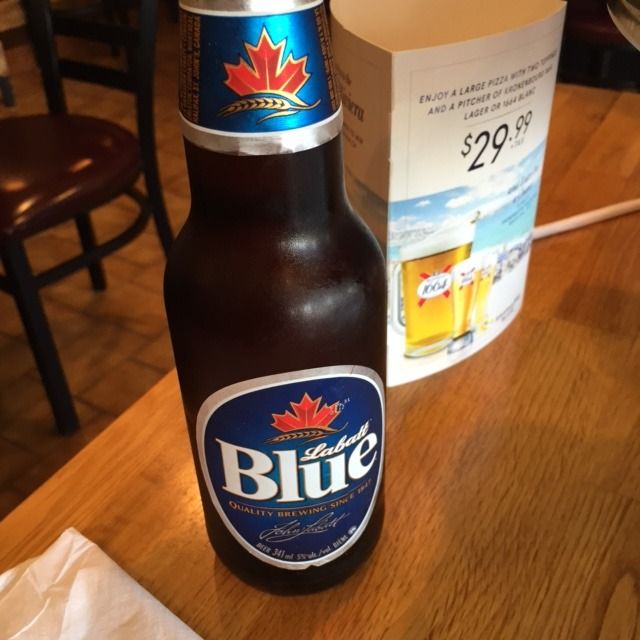 The view of Detroit from Windsor is very pretty and worth seeing. Windsor has a great little park to walk and get exercise there. I took a walk for a few miles to burn off some calories. I noticed a lot of police walking and on bikes. the place seemed very safe and family friendly.
The next day i explored Mexican town, Dearborn, wyondotte, Grosse ile, Lincoln park, River rouge, Trenton, etc. This was a diverse drive. down Michigan road heading south Mexican town starts out nice across the bridge from Canada and progressively gets worse toward Dearborn. The south side of mexican town was fairly rough with a lot of Strip clubs, crack heads walking the streets, hookers etc.. That area is bustling, however. a lot of life and not much for abandonment. They have made every building into some type of store, bar, club etc. I've lived in Central America in the heart of San Salvador, El Salvador which is one of the most dangerous cities in the western hemisphere , so i wasn't afraid here but i definitely felt it was more unsafe than highland Park and west Detroit. Dearborn was a nice place, Inkster was a little hood, and small. Wayne was decent but also small. Grosse ile was very nice and upscale. Definitely a nice place to live around Detroit. Wyandotte was a decent town as was Trenton. Lincoln Park was a little rough but busy and the neighborhoods were full of people grilling out, washing cars etc. overall it was and interesting drive. I stayed in Troy and the city was very upscale, seemed very nice and safe. Birmingham was also a nice area. These areas were just as nice as any thriving US city I've been to. They were obviously growing and prospering. Not all of the Detroit Suburbs are rough. much of the suburbs are growing and nice places to live. I never felt unsafe at any point through my journey. Everyone i talked to was very friendly and kind. The people overall seemed great. Before I let Detroit i Went back to Mexican town and ate dinner at Xochimilco Mexican resturant as many recommended here. The food was pretty good. I still like a place here in Southern Indiana better, however the food was very good and the prices were great.
These are my thoughts on Detroit. I wish I could have stayed a whole week and visited even more of the city. I enjoyed my time in Motor City, and I think I would return again. I apologize for the photo quality. Most pics were taking from my Iphone spur of the moment. Enjoy!
Last edited: