Joined

Feb 28, 2003
Messages

11,828
Location
Originally Posted By: Seventh
Hey guys, first post here but I thought it was a good opportunity to introduce myself and show off my stash as well, haha. Might as well since it all started several years ago when I started reading here. Small T5 Rotella and Castrol stash: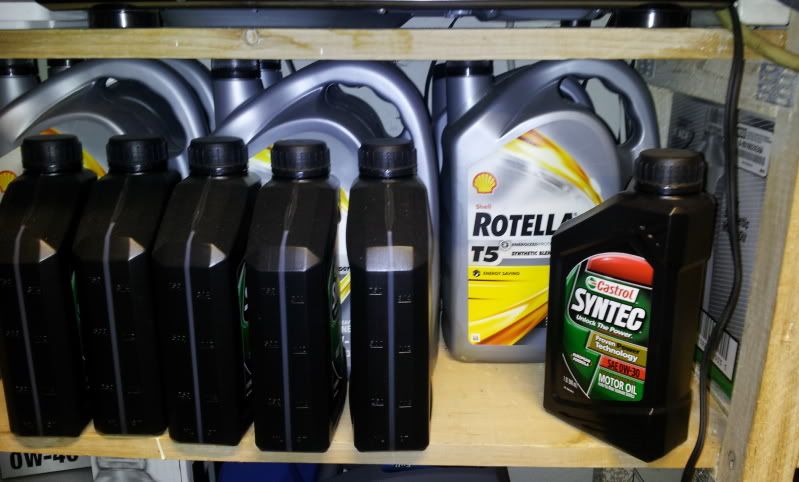 Dusty old stash of BMW/MINI synthetic and some M1 10w30:
And the goods: Chevron DELO 5w40 synthetic, M1 0w40, and some T6 hiding back there as well as a DELO 15w40, more T6 and M1 0w40 in the crate
I also have a stash of ENEOS 5w40 Full Synthetic at work For any NorCal people wondering, I found the DELO 5w40 synthetic jugs at Wally World in Livermore right off the 580fwy. I bought out their supply two weeks in a row and now they stock like 20 of them haha! IIRC its $19.36 per gallon jug. I'm running it in both my BMW 3 series cars, M50 and S52 powered, and they seem to like it. Thanks for casting this disease upon me BITOG. Jeff
Ok,I admit it,you have me beat,but not by much!
Very nice stash.